Jamie Priestley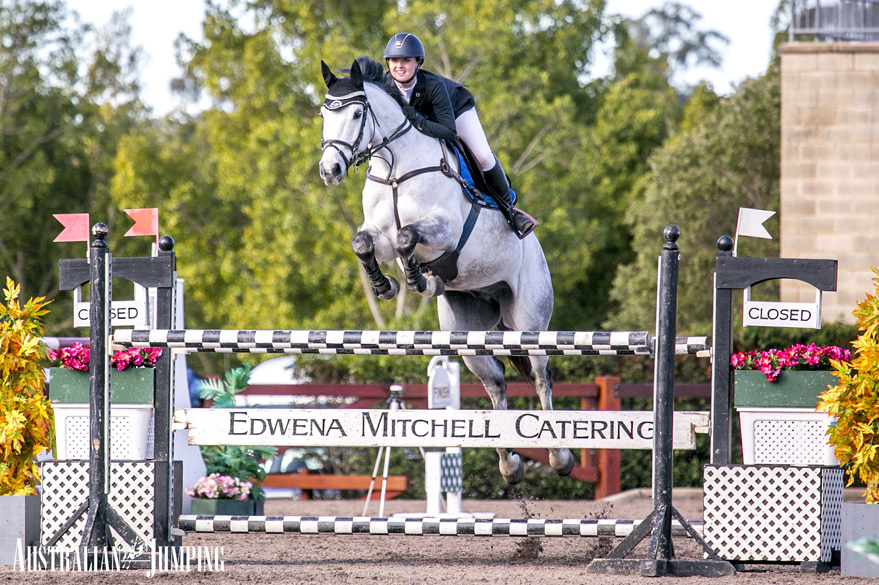 Australian Jumping
Name: Jamie Priestley
Age: 19
From: Nowra, NSW
Lives: Cambewarra, NSW
Occupation: Instructor and vet nurse
At what age did you start riding? I have always been around horses from day one. At one year old my dad held me on and mum led the pony in tiny tot classes at our local ag shows.
Who introduced you to riding? Both mum and dad have had horses all their lives. Mum started off with show horses before jumping and dad has always jumped. We have been doing this as a family for many years, we can't do it without each other.
Tell us about your first horse: I got my first horse which was a shetland pony called Lily for my second Christmas.
How many horses do you currently have in work? I currently have 5 horses in work. KS Optimus & I have been together for 5 and a half years now. Amaretto MVNZ is a fairly new member to the team. Courage 131 is a talented 8 year old that we have had for 4 years now. Oaks Diamantina is a 6 year old that we purchased from Oaks Sport horses when she was just 5 months old, that I broke in myself. She is the best young horse that I've ever sat on. TP Kitara Lanson is a 4 year old stallion by Kannan that I also broke in myself.
Which horse is your current star? Luckily for me having 4 horses, if one doesn't excel on the day another one will. Optimus and Amaretto try to out-do each other.
Do you have any future stars? My two younger horses Oaks Diamantina and Courage make me feel like the sky is the limit. I'm very excited about their future.
What was your biggest competitive achievement? Recently at the NSW State championships I fell off in the young rider final and the horse trod on my arm. Dusting myself off and getting on another horse to jump off in the Mini Prix final and winning the class was a big a major personal achievement.
Who was the biggest influence to your riding? It's hard to name just one person. Jess Stones influenced me from early days of my riding, I started in the hack ring and she got me jumping some of my first jumps. My mum and dad of course, Dave Cameron, Vicki Roycroft,  Rod Brown and Roger Fitzhardinge have all influenced me along the way.
What do you look for in a horse? One with a big character, a big canter that is forgiving and honest, that loves their job.
Which piece of gear can't you leave home without? My CWD draw reins and my spurs.
How do you prepare mentally for a big competition? I like to keep to myself, walk my course and visualise how I'm going to ride it.
How do you prepare your horse for a big class? During the week I will have one jump at home with my dad and on the first day of the show give them a confident warm up class before the big class at the show.
Describe what is important for your warm up. It's not about jumping big practice fences before going into the ring, but jumping practice fences that keeps my horse and I feeling confident and ready.
What do you focus on when walking the course? When I walk the course a lot of the time I will have 2-3 horses in the one class, I will pay extra attention to the lines I will be riding on each horse.
What are your short and long term goals? My short term goal is to ride in a world cup. My long term goal is to take a horse overseas to see what I can achieve.
Who is your Australian based role model? Rod Brown & Vicki Roycroft.
Who are your International Role models? Edwina Tops-Alexander is a great role model showing that moving away from family with hard work, dedication and determination can help you achieve your dreams and goals.
What is the best piece of advice you have been given? Stay calm and be patient.
Which is your favourite horse of all time? KS Optimus is my favourite horse of all time. We have had a long partnership together and he has taken me from junior classes, to young riders all the way through to Grand Prix level. He has taught me more than any other horse has taught me throughout my jumping years.
Tell us a few things we don't know about you. I'm petrified or spiders. I'm great at golf. (NOT!). I really love shopping. I'm very shy.
Who are your sponsors? Proudly sponsored by: Kingsland Equestrian Australia NZ, Freejump Australia, Samshield Australia.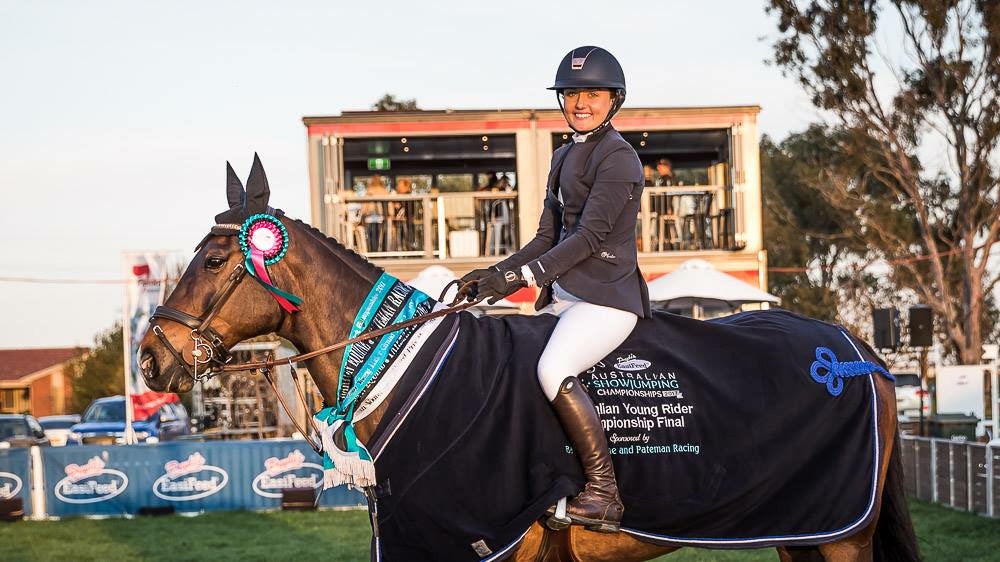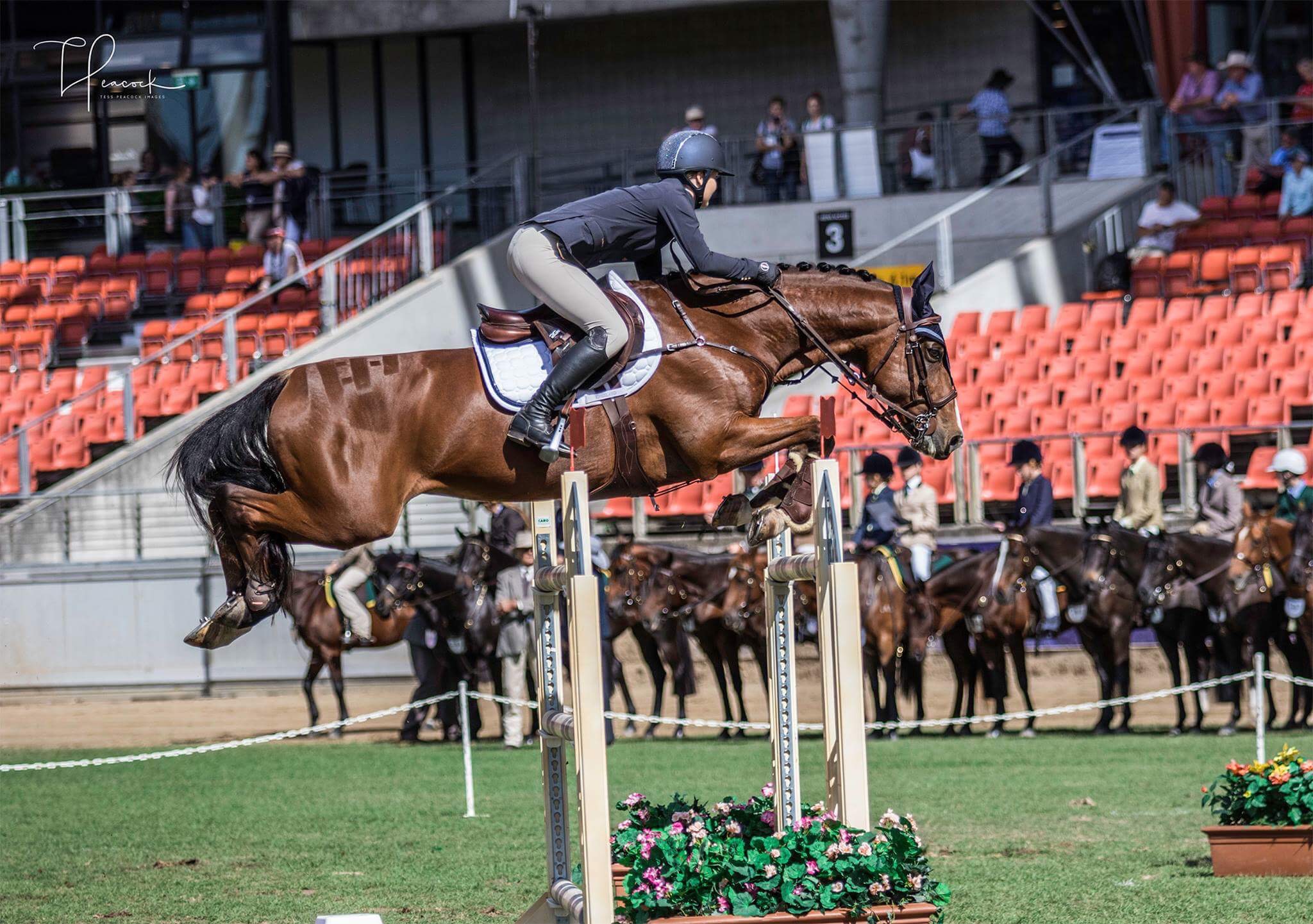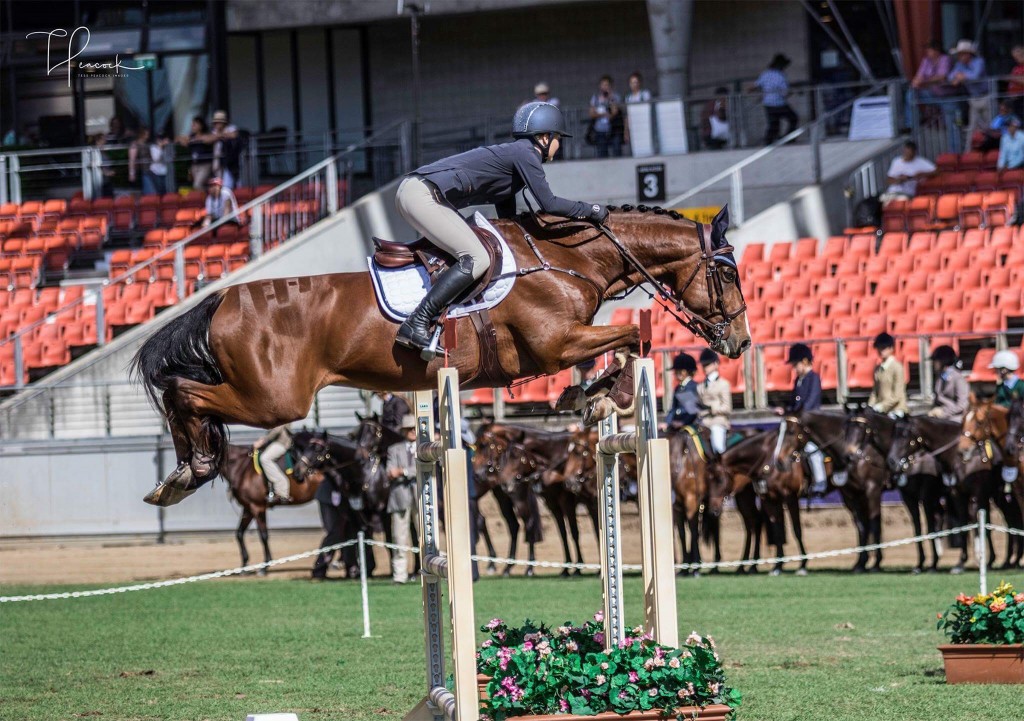 View Comments