Laura Munt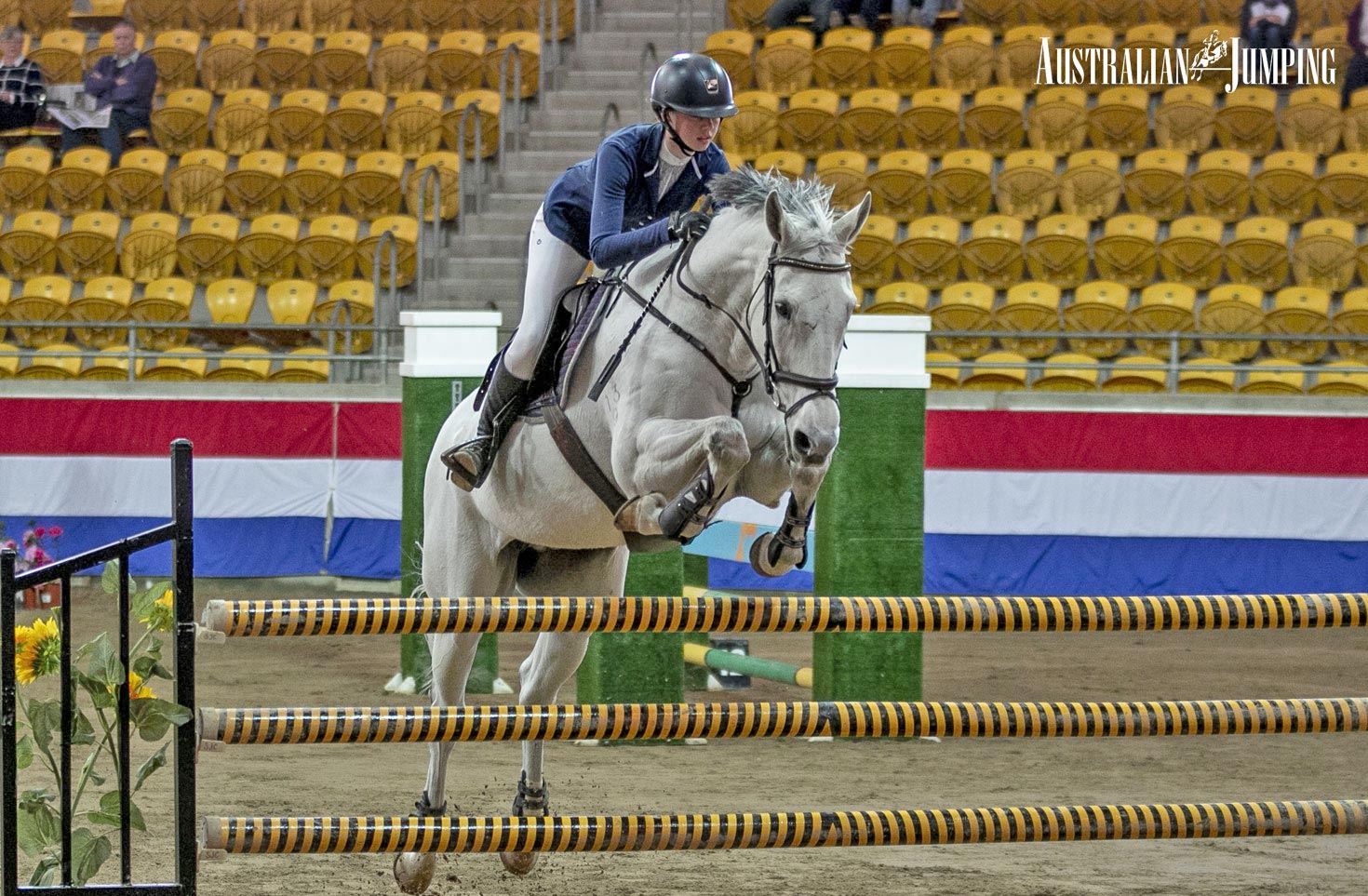 Australian Jumping
Above: Laura Munt and Colombo
Name: Laura Munt
Age: 24
Lives: Dungowan, NSW
Recent Training:
Rowan Willis Equestrian

Recent Occupation:
Working pupil/groom
At what age did you start riding?
 I don't remember a time when I wasn't riding! So I suppose I started as soon as I could walk. Being born into a horsey family, it was inevitable that I would start to ride as soon as I could.
Tell us about your first horse. My first horse was a 12hh white pony "Peggy". Peggy was the best first pony a kid could ask for, she was quiet enough that I learnt to be confident, but cheeky enough that I learnt how to fall off, and eventually, how to hang on! I still remember days when Peggy was feeling much younger than the 20yo that she was and dad would have to get on and take her for a few laps around the paddock to give me a fighting chance on her.
Advertisement

How many horses do you currently have in work? I actually sold my 2 horses so I was able to come to America. I had an 11yo warmblood x thoroughbred gelding who took me around my first junior tracks and eventually turned into an eventer and took me around my first ever event and then on to 1*, and a 4yo thoroughbred gelding who I restarted and began to event before he was sold on to a lovely family.
Who was the biggest influence to your riding? When I think about who has had the biggest influence of my riding, I think firstly of my mum and dad, who started my passion for riding. Breaking in and training performance horses is our family business, and dad being a showjumping World Cup Final rider meant that I always had his knowledge and advice which shaped my riding from the beginning. In 2017 I left home to go and work for Eventing High Performance Next Squad rider Jessica Rae, and without a doubt, Jess has had the biggest influence on my riding so far, and became a real role model and friend. She made me ride more correct and with a purpose, and gave me more of an understanding of how the horses should be working and engaging in their flat work, which I think is really important no matter what discipline you're doing. The consistent guidance Jess gave me changed the way I ride and view certain parts of training, and that is something I will always be grateful for. The other main infuence was actually a horse. 'Colombo' who was owned by Nic Carraro, was that horse of a lifetime for me. 'Bo' was a 16.2hh grey thoroughbred gelding who Nic had found as a 4 year old advertiserd in the local paper, and brought along all the way up to World Cup level. He was the most kindhearted, forgiving and stoic gentleman who tried his absolute hardest every time he entered the ring. Nic was generous enough to give me the ride on Bo after he finished jumping him World Cup, and bo carried me around the biggest tracks I'd jumped and got me to be competitive in the ring. He made me realise just how much I enjoyed jumping.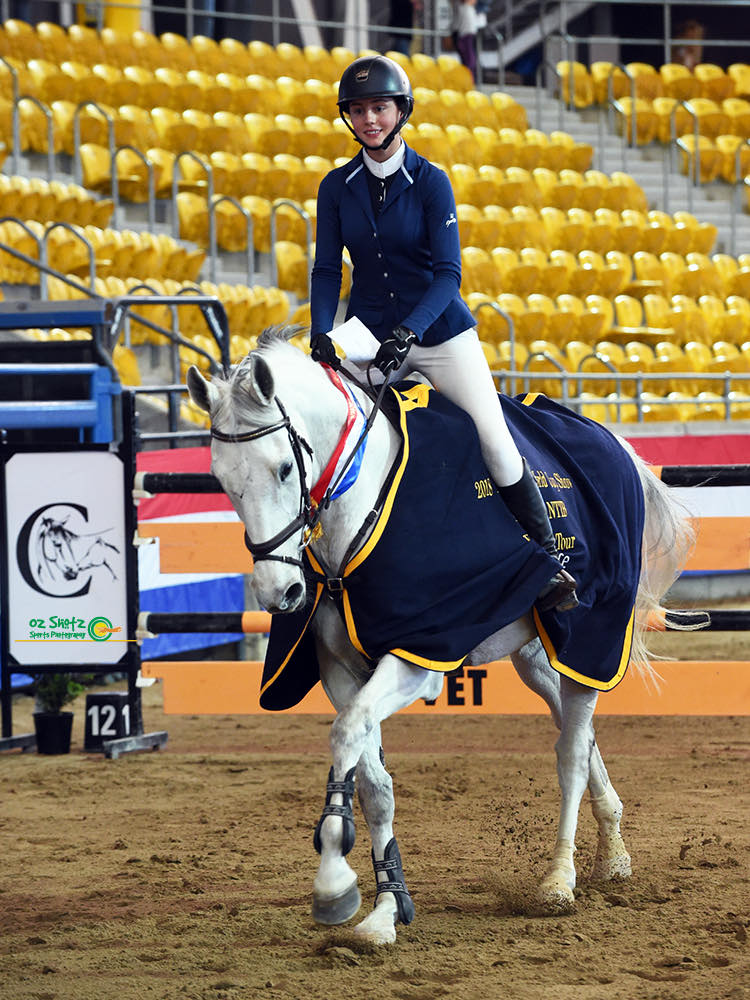 Laura Munt and Colombo

What do you look for in a horse? I'm not particularly fussy when looking at a horse, as I grew up riding quite a few different horses who all went in their own unique ways, but I definitely think temperament and attitude are so important. I like a horse who knows it's job and likes to do it, or at least, is willing to learn without having a meltdown. At end of the day it's much easier to work with an obliging horse than a stubborn, sour one! I also like a horse that is built uphill with a strong back end and shoulders, I'm not so fussed on size, as long as it is agile and athletic enough to respond to aids quickly and easily.How do you prepare your horse for a big class and what is important for your warm up? I like to know that the horse is fit enough for whatever level they are going to face, so most of my preparation is done at home, making sure I have ironed out the kinks and got the horse working correctly and feeling well within itself. When I warmed up with Rowan, we focused on simple things, like keeping the horse straight and listening to my aids. We didn't over jump them in the warm up so they had enough energy left for the round.
Advertisement


What do you consider your biggest competitive achievements? Winning 2 out of 3 of the YoungRider Qualifiers and the Final on Colombo at the Tamworth World Cup show in 2018 would definitely be one of my biggest achievements, along with placing 7th and beating some of the best riders I've ever competed against, in my first CSI2* at the Palm Beach Masters this week on Rowan Willis's Wellington Grandorie.

You recently worked with Rowan Willis – tell us all about that experience.  I was lucky enough to be a working pupil for Rowan since September 2019. It was an amazing experience, I was able to go to some of the best shows in the world, and watch the best of the best riders compete. And getting to learn from Rowan everyday was an opportunity I am so grateful for. I firstly flew into Calgary to meet the team at Spruce Meadows, before we made the massive journey with 5 horses back to Lexington, Kentucky. Since then I've been to some amazing shows around America, Canada and even some in Europe. It was hard work and a tiring lifestyle constantly being on the move, but I got to ride some incredible horses and learn a lot so it was definitely worth it!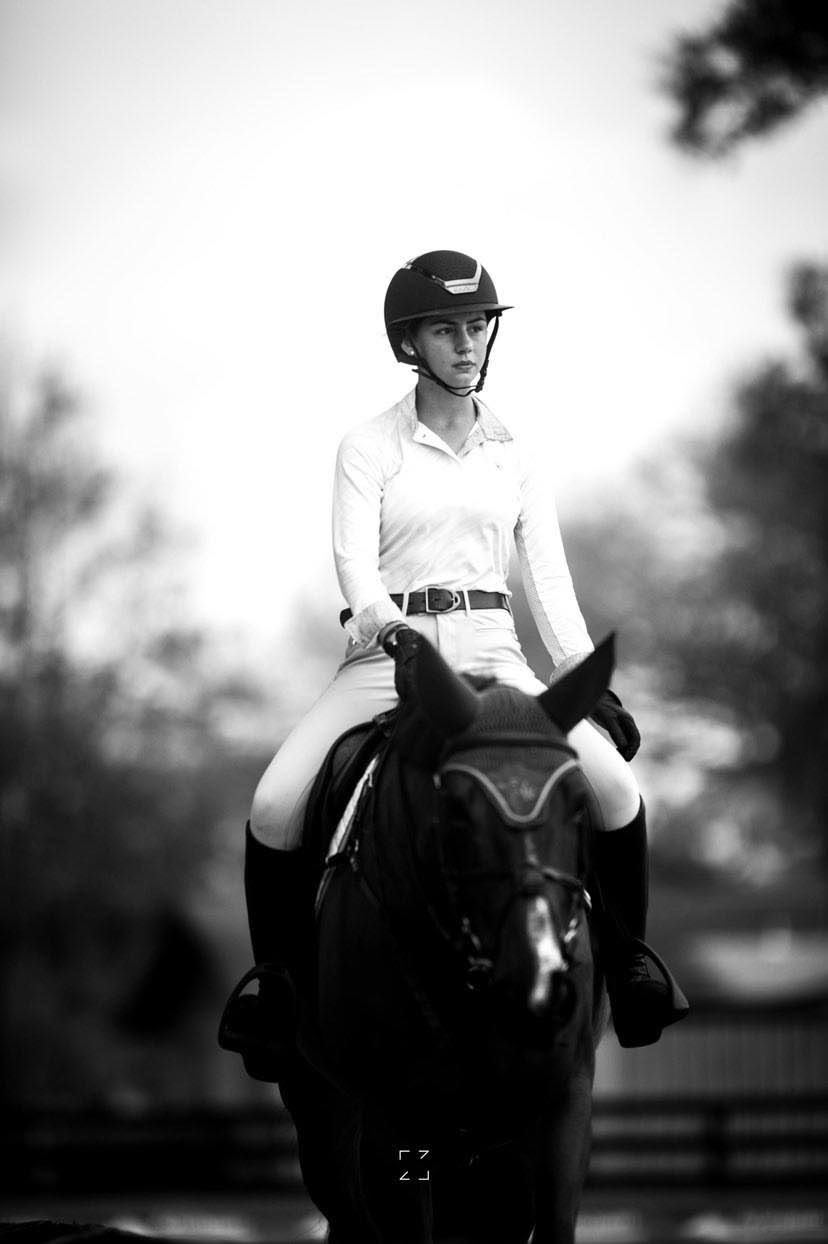 What are your short and long term goals? Short term, I'd just like to keep improving my riding and become more consistent in my show rounds. Long term I'd love to represent Australia some day and be able to support myself while competing and training.

Who are your role models? Obviously Rowan is a big role model of mine, coming from a country town not too far from mine, and going over to Europe and America and having so much success is really incredible. Also Marcus Ehning, he is amazing and if I could ever be even a quarter of the rider he is I'd be happy!

What is the best piece of advice you have been given? Something that I remember so clearly being told was "take every opportunity you come across". I say that to myself whenever I am unsure about about something, and I think it has certainly helped take me to some pretty cool places!

Tell us a few things we don't know about you. 1.I'm quite good at catching and relocating pythons. 2. I have a pet cow called Poppet who I raised from a calf and trained like a horse, she can be ridden and lead around and washed! 3. I can sleep absolutely anywhere at any time! It's a real talent of mine.
Advertisement

View Comments