Rhys Stones picks up his MER in Sale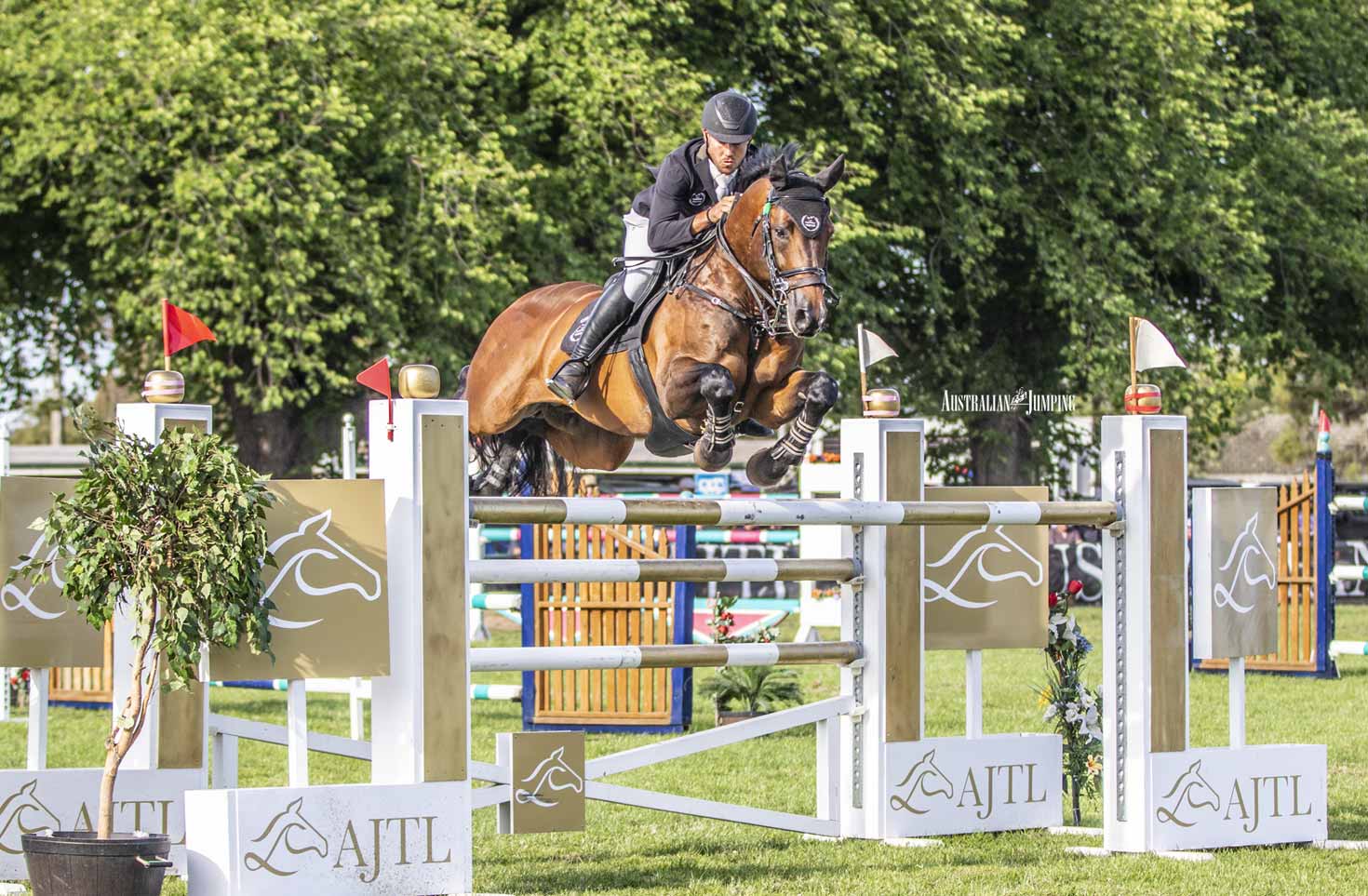 Australian Jumping
Since our last Olympic selection Minimum Eligibility Requirement (MER) update, published after the Australian Senior Championships (Click HERE), horse and rider combinations have had two chances to advance their MER standing. While the Australian Senior Championship was given special status, in that combinations only had to incur eight penalties or less in the first round of the final to achieve their full MER, the two most recent opportunities have been to ride clear rounds in the first round of the two most recent World Cup Qualifying events with only half MER's on offer for doing so.
Advertisement

Round 7, held in Adelaide on November 17, saw just two first round clears, achieved by the World Cup round winning combination of Russell Johnstone and Daprice, as well as Katie Laurie and Cera Caruso. However, as both these combinations had secured their full MER at the Australian Championships a week earlier, these rounds did not formally count, although, given that there is a long list of combinations who have also achieved their MER and therefore are eligible for selection for the Australian Team for the 2020 Tokyo Olympic Games, this pair certainly did their chances of selection no harm.
Round 8 of the World Cup Qualifying Series was held at Sale on 23 November and saw five first round clears. Those recorded by Tom McDermott and Elegance De La Chamille, Billy Raymont and Anton and Billy Raymont and Anssioso Z did not advance their MER standing as these three combinations were already qualified prior to the event.
Rhys Stones and Tulara Colmar went clear in Sale and given they did so at the Adelaide Royal World Cup as well, they have attained their full MER and are eligible for Olympic Selection.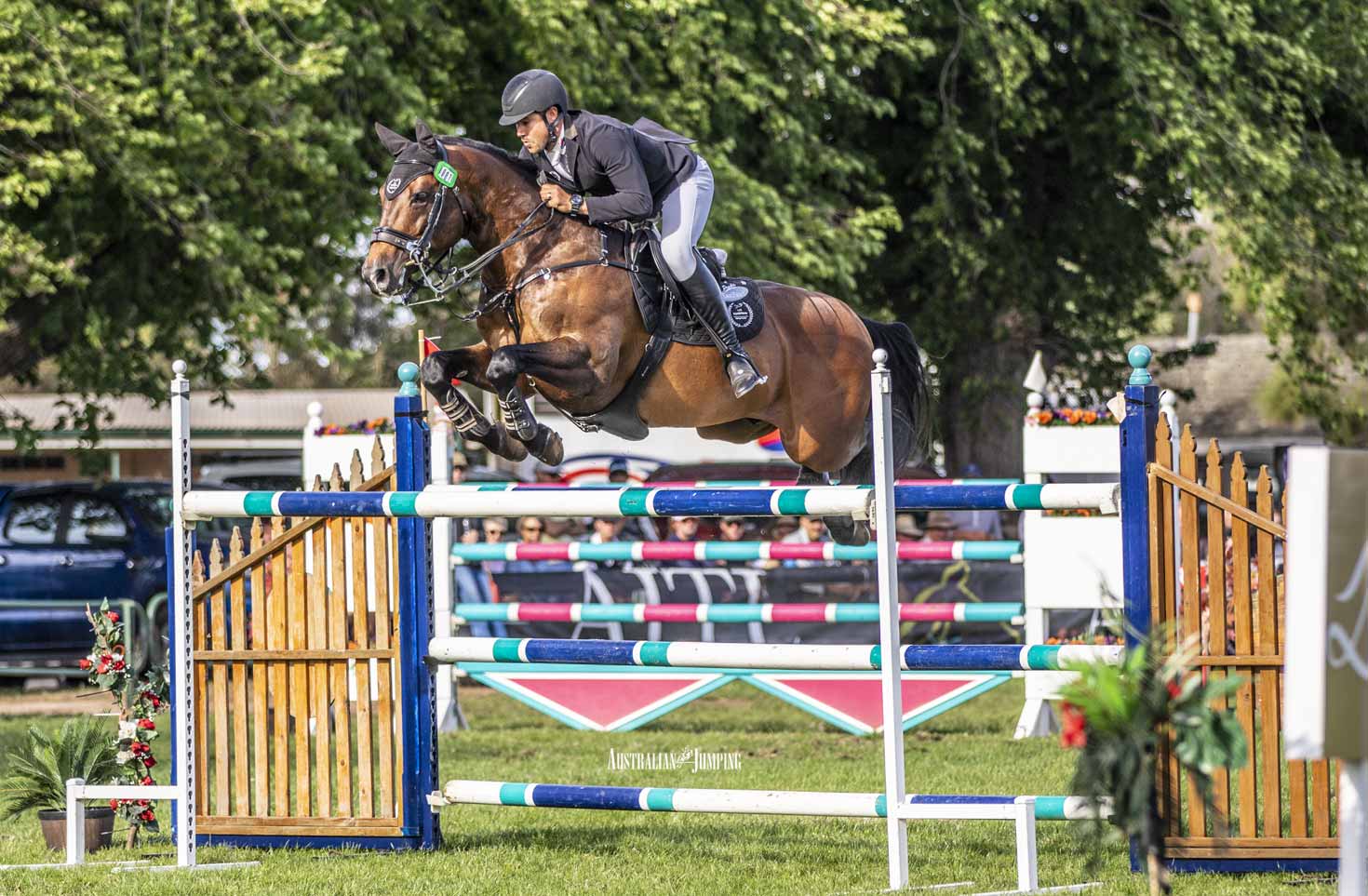 Rhys Stones and Tulara Colmar
Young NSW rider and current NSW Senior Champion, Jamie Priestley, riding Courage, also went clear in Sale and have, therefore, achieved their half MER. With just three world Cup rounds left to give combinations the opportunity of achieving their MER, Priestley and Courage, join seven other combinations currently holding half MERs who will be desperate to achieve full MERs before the opportunity is lost.
Advertisement


As a reminder, here are updated lists of those who are fully qualified and those who are half qualified.
COMBINATIONS WITH FULL MER STATUS
| | | | |
| --- | --- | --- | --- |
| Rider | Horse | Half MER | Full MER |
| James Harvey | Tyrone VDL | Sale (Feb) | Adel. Royal  (Sep) |
| Billy Raymont | Anton | Sale (Feb) | Melb. Royal (Oct) |
| Tom McDermott | Alpha Activity | Gatton (Aug) | Melb. Royal (Oct) |
| Tom McDermott | Elegance De La Charmille | Melb. Royal (Oct) | Aus Champs (Nov) |
| Russell Johnstone | Daprice | Adel. Royal (Sep) | Aus Champs (Nov) |
| Chris Chugg | PSS Levilensky | Gatton (Aug) | Aus Champs (Nov) |
| Katie Laurie | Cera Caruso | Melb. Royal (Oct) | Aus Champs (Nov) |
| Katie Laurie | Casebrooke Lomond | Melb. Royal (Oct) | Aus Champs (Nov) |
| Amanda Madigan | Diamond B Vivienne | | Aus Champs (Nov) |
| Billy Raymont | Ansiosso Z | | Aus Champs (Nov) |
| Melissa Blair | Zidora | | Aus Champs (Nov) |
| Brooke Langbecker | Quintago 1 | | Aus Champs (Nov) |
| Olivia Hamood | Jane Fonda DVD | | Aus Champs (Nov) |
| Katie Laurie | Django | | Aus Champs (Nov) |
| Rhys Stones | Tulara Colmar | Adel. Royal (Sep) | Sale (Nov) |
COMBINATIONS WITH HALF MER STATUS
| | | |
| --- | --- | --- |
| Rider | Horse | Half MER |
| Aaron Hadlow | Vahlinvader | Sale (Feb) |
| Jessica Pateman | Celso | Adel. Royal (Sep) |
| Stephen Dingwall | Cavalier Du Rouet | Adel. Royal (Sep) |
| Erin Buswell | Quero Quero | Adel. Royal (Sep) |
| Jamie Kermond | Yandoo Oaks Constellation | Melb. Royal (Oct) |
| Gabrielle Kuna | Flaire | Melb. Royal (Oct) |
| Brooke Campbell | Copabella Voltage | Melb. Royal (Oct) |
| Jamie Priestley | Courage | Sale (Nov) |
INTERNATIONAL RIDERS
| | | |
| --- | --- | --- |
| Rider | Horse | Full MER |
| Scott Keach | Fedor | Calgary CAN CSI5* |
| Scott Keach | Born to Be Picobello | Calgary CAN CSI5* |
| Scott Keach | Falson De Hus Z | Tryon NC CSI3* |
| Rowan Willis | Blue Movie | Calgary CAN CSI5* |
| Rowan Willis | Diablo VII | Vancouver CSI4*W |
| Edwina Tops-Alexander | California | Cannes FRA CSI5* |
| Amy Graham | Coleraine Des Bergeries | Samorin SLV CSI4* |
| Hilary Scott | Oaks Milky Way | Waragem BEL CSI5* |
View Comments