Six combinations adding to their MER in Adelaide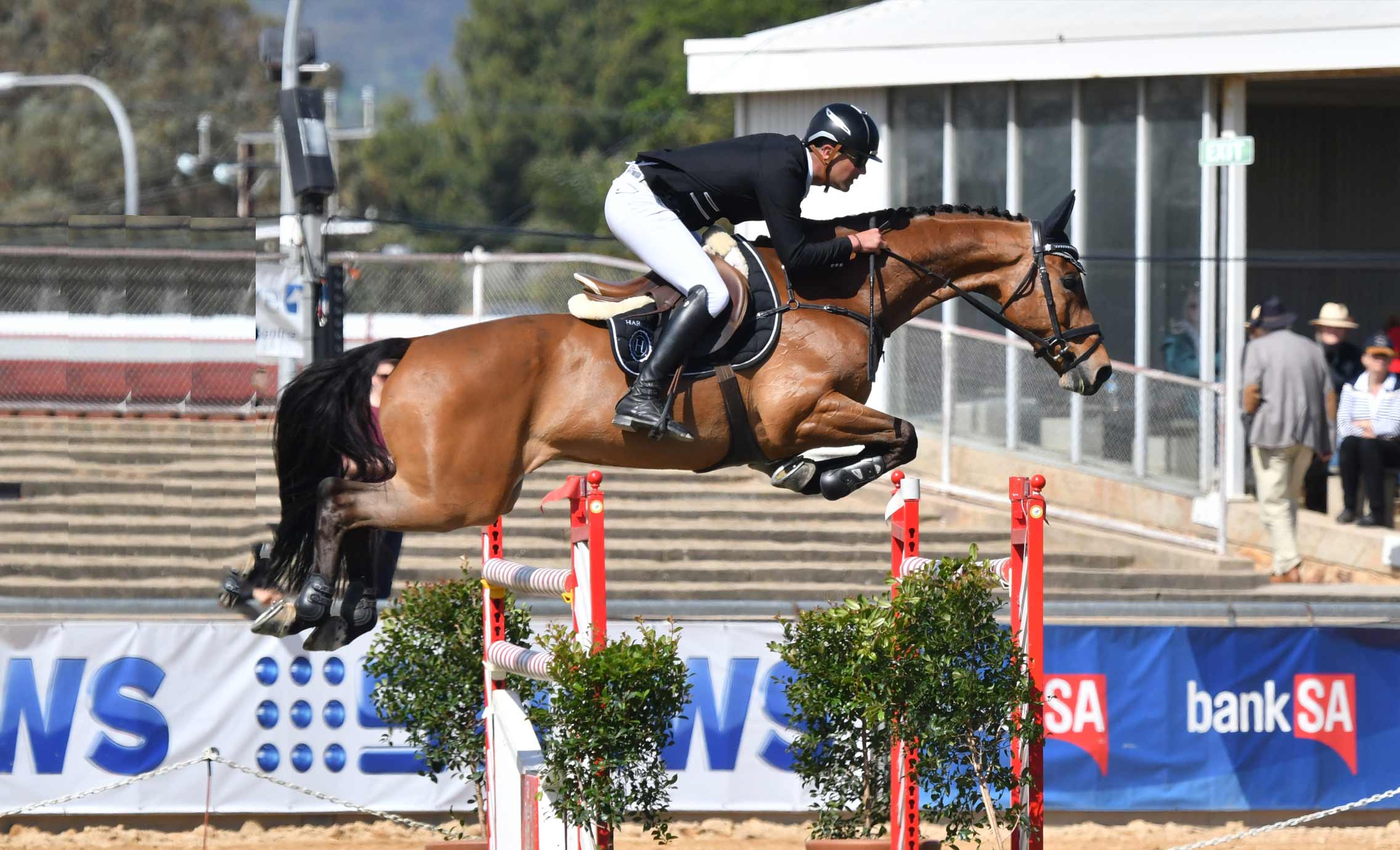 Julie Wilson
Now that the Australian World Cup Qualifying Series is well underway, we thought it would be a good time to have an in-depth look at how this Series can contribute to qualifying riders for the Tokyo Olympics.
As we already know, thanks to the fantastic performance of the Australian Team during the Jumping competition at WEG late last year, we have qualified for the Teams event at the Tokyo Olympics, next year. However, the combinations that were successful at WEG, will not necessarily be the combinations that represent at the Olympics. A whole new race is on to fill those positions, which, while it may not seem fair to those who rode at WEG, to maximise the chances of winning a medal in Tokyo, form leading up to the Olympics will carry far higher weighting that WEG performances almost two years prior to the Olympics.
Advertisement

The first step for any combination wishing to make the Australian Jumping Team, is to achieve the Minimum Eligibility Requirement, colloquially known as a MER. A number of overseas based combinations have already met this requirement, while the race is on for domestic combinations to achieve it through performing well in World Cup events.
One of the ways for locally based combinations to attain their MER is to achieve clear first rounds in FEI sanctioned, outdoor World Cup qualifiers, held after the start of the year before the Olympics are held. So, looking at the 2018-19 World Cup Season, most of the events were conducted in 2018, with only two events held during the early part of 2019. These were at Boneo in late January and at Sale in early February, however, only performances at Sale were eligible to count towards MER acquisition.
Advertisement


At Sale, the following combinations were clear in the first round:
Billy Raymont and Anton
James Harvey and Tyrone VDL and
Aaron Hadlow and Vahlinvader
As a result, and because they will need to achieve this standard again, these three combinations are said to have achieved half a MER.
In the first event of the current Australian World Cup Qualifying Series, held at Caboolture, there were 15 combinations with clear first rounds, however, as the event was held indoors, none of these performances count.
The second event, held outdoors at Gatton, however, did count. Clear first rounds were achieved by only two combinations. They were:
Tom McDermott and Alpha Activity and
Chris Chugg and PSS Levilensky.
Round Four, held in Adelaide saw six clears in Round 1. They were:
Russell Johnstone and Daprice
Jessica Barton and Celso
James Harvey and Tyrone VDL
Rhys Stones and Tulara Colmar
Stephen Dingwall and Cavalier Du Rouet and
Erin Buswell and Quero Quero.
As this was the second half MER obtained by James Harvey and Tyrone VDL, they are the first Australian based pair to Achieve their full MER. We now have nine combinations who have, to date, achieved their half MER.
If achieving a MER by riding two clear first rounds in certain World Cup Qualifiers sounds tough, there is perhaps a slightly easier way to achieve a MER, which we think might appeal to many riders. We understand that the Grand Prix at the Australian Championships at Boneo in November has been granted the status of "Special Qualifier" by the FEI. This means that any combination who finishes the first round of this class with less than 9 penalties, will be granted a full MER. Any combinations with Olympic aspirations, who have not achieved their MER by then, are sure to want to compete in this event and the pressure will well and truly be on.
The race to achieve MERs should provide a fascinating sub-plot to the remainder of the Australian World Cup Series, which we look forward to with great interest.
View Comments