rider History
Geoff Harley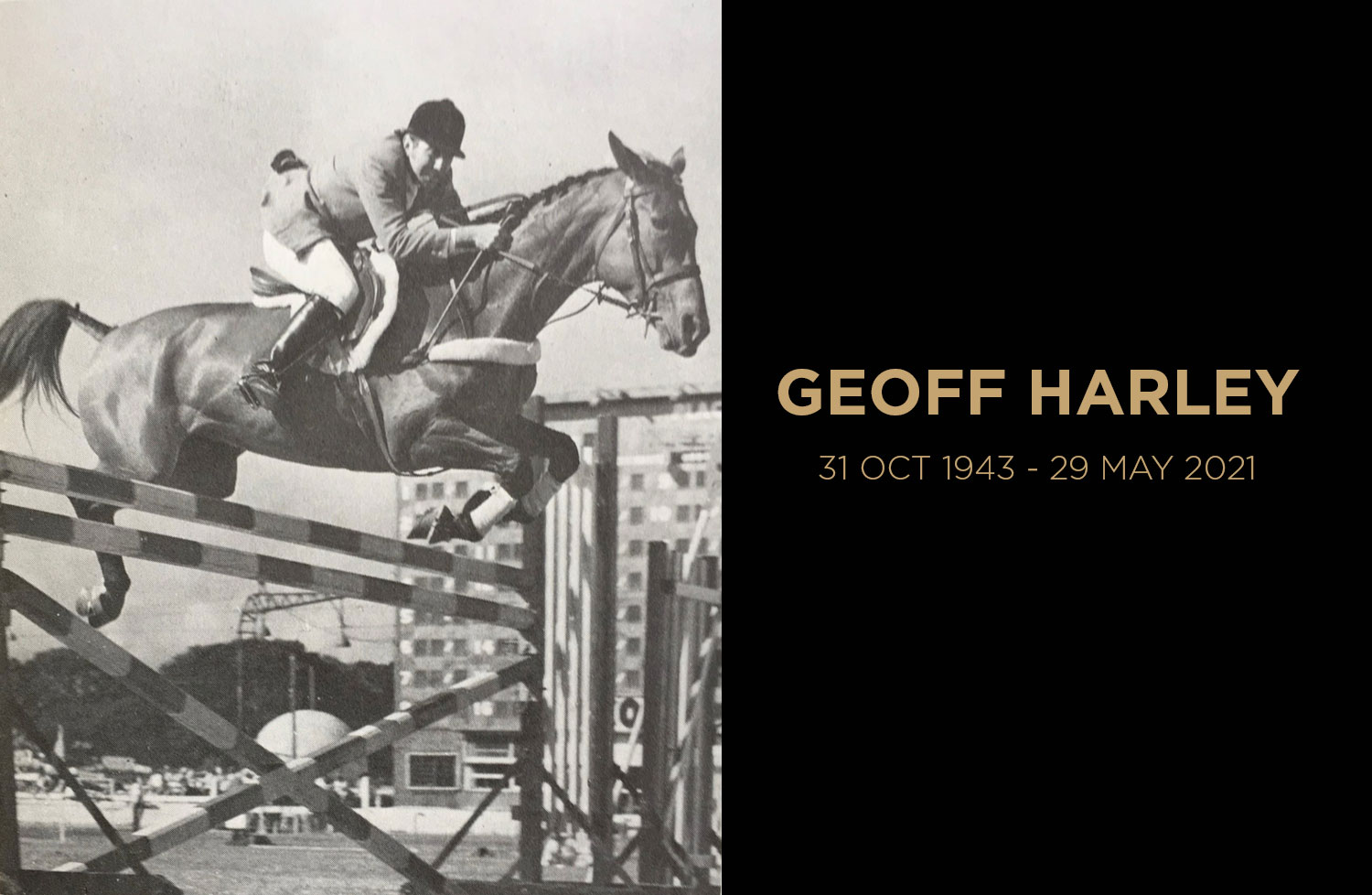 Hoof and Horns
Australian Jumping are saddened to hear of the passing last week of Geoff Harley – a very competitive showjumper for many years.
Born in Morawa, a town in the Mid West region of Western Australia on 31st October 1943 to a farming family and parents John and Dulcie, Geoff was destined to be a horseman. In his early years, Geoff started off in the Gin-Gin Pony Club with his favourite horse Bimbo.
Geoff quickly developed a deep passion for riding and the family would travel WA from Forrestfield with horsefloat to ride at country shows. By the mid 1950's, now a boarder at Guildford Grammar School (GGS), he was making a name for himself in the sport. Particularly at WA's premier event, the Perth Royal Show where, with his horse Lady Christine, he was the Water Jump Champion (an event no longer held today).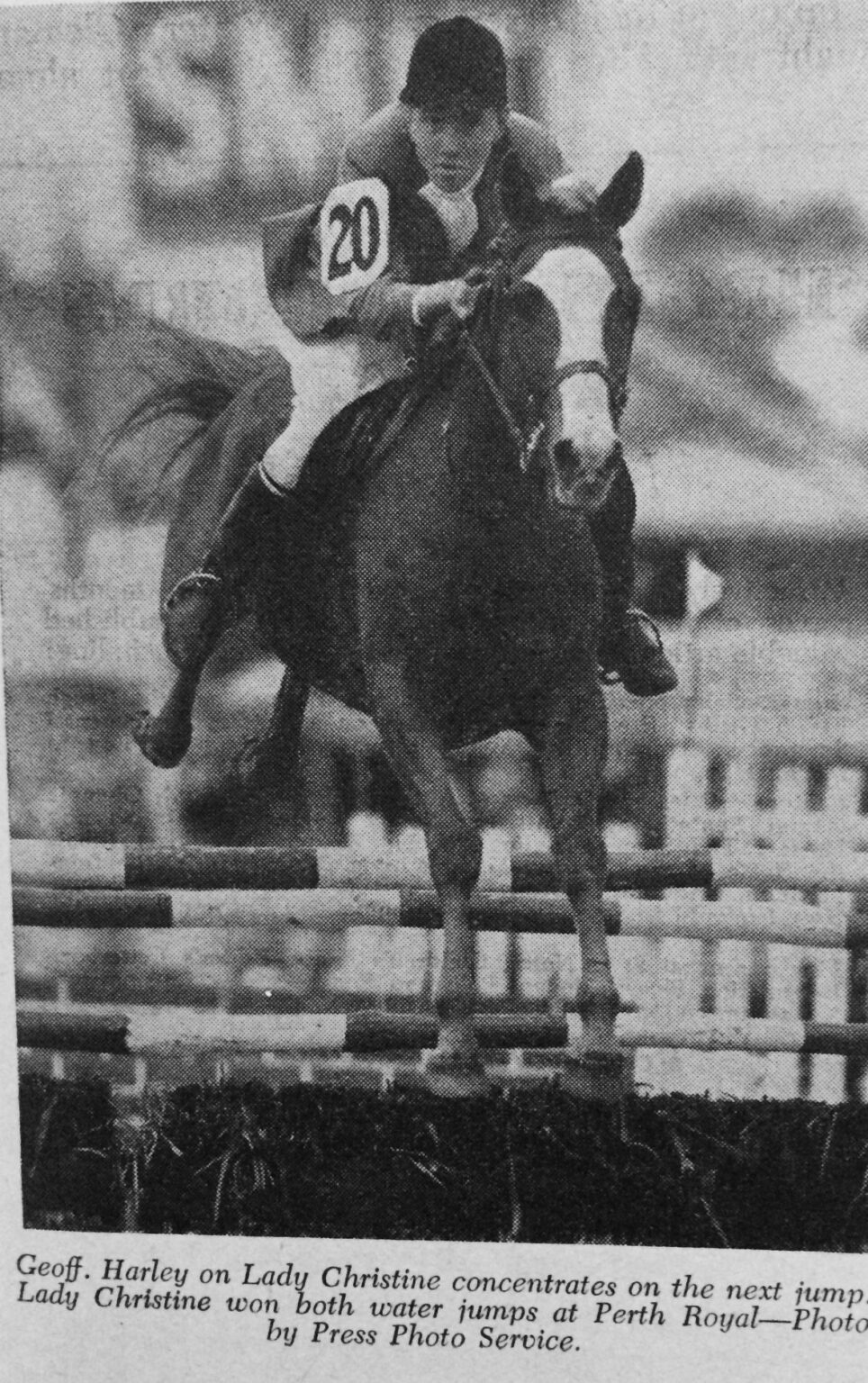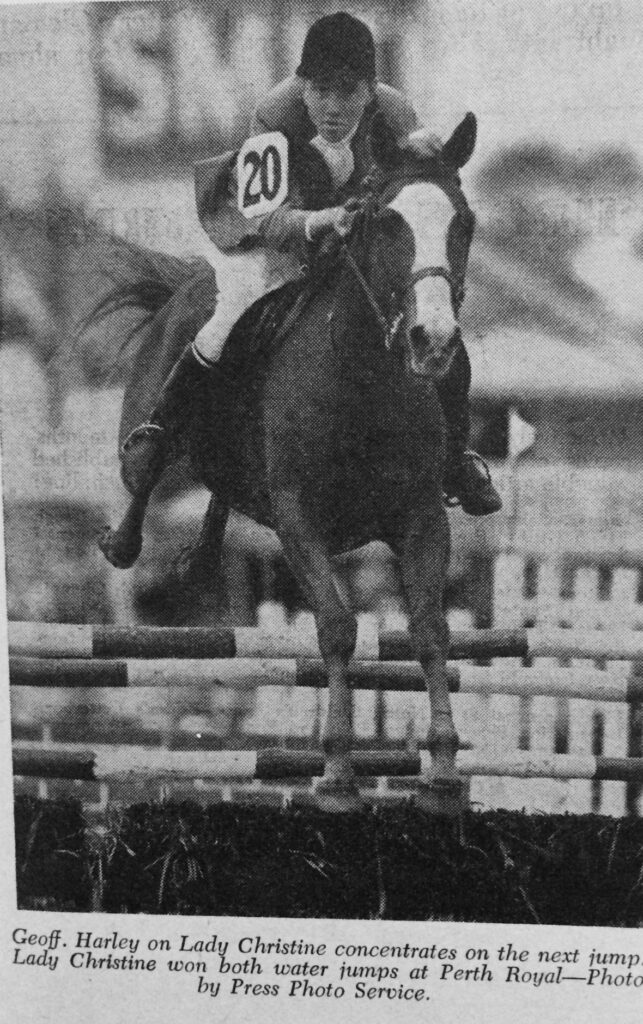 Advertisement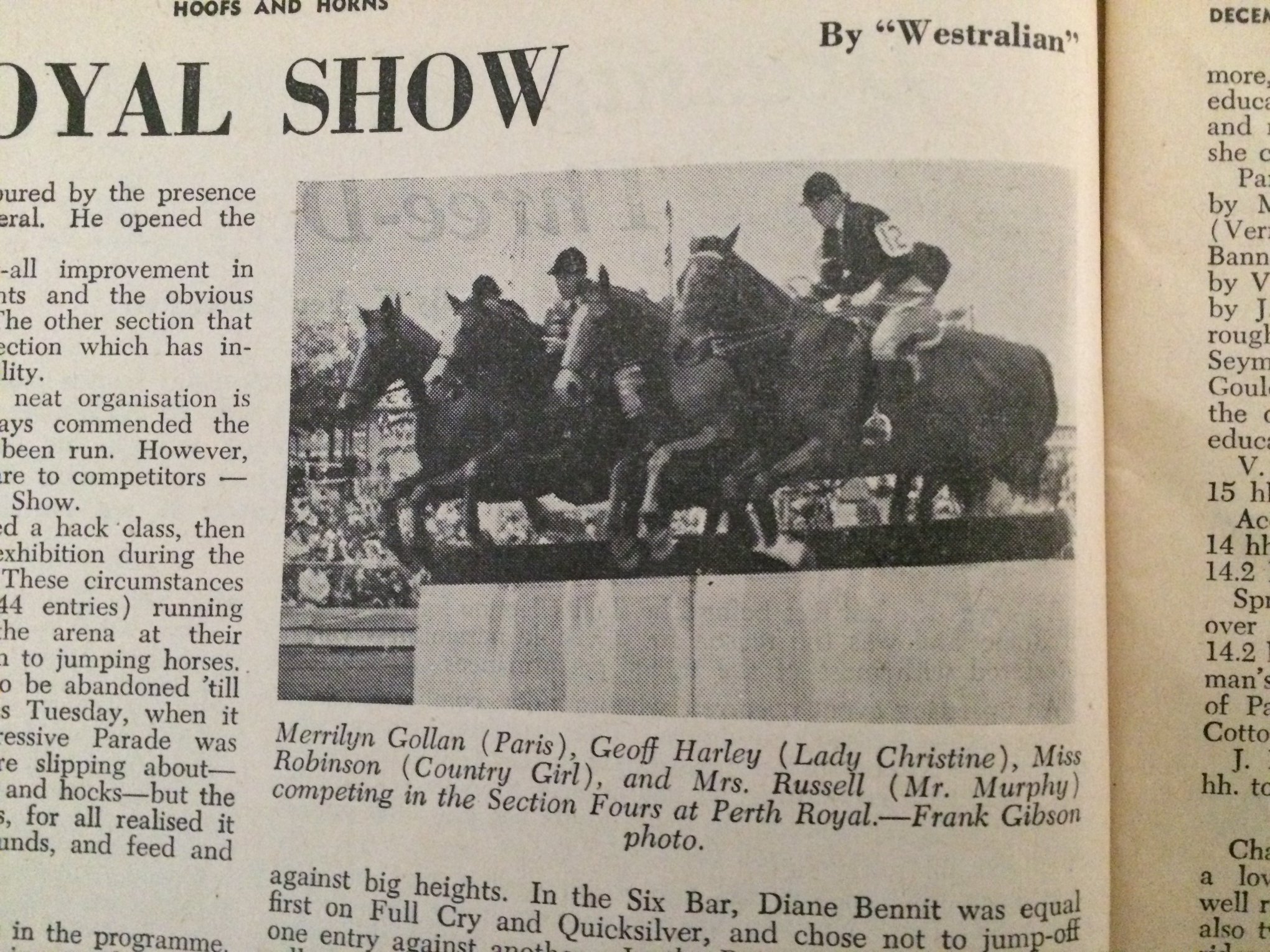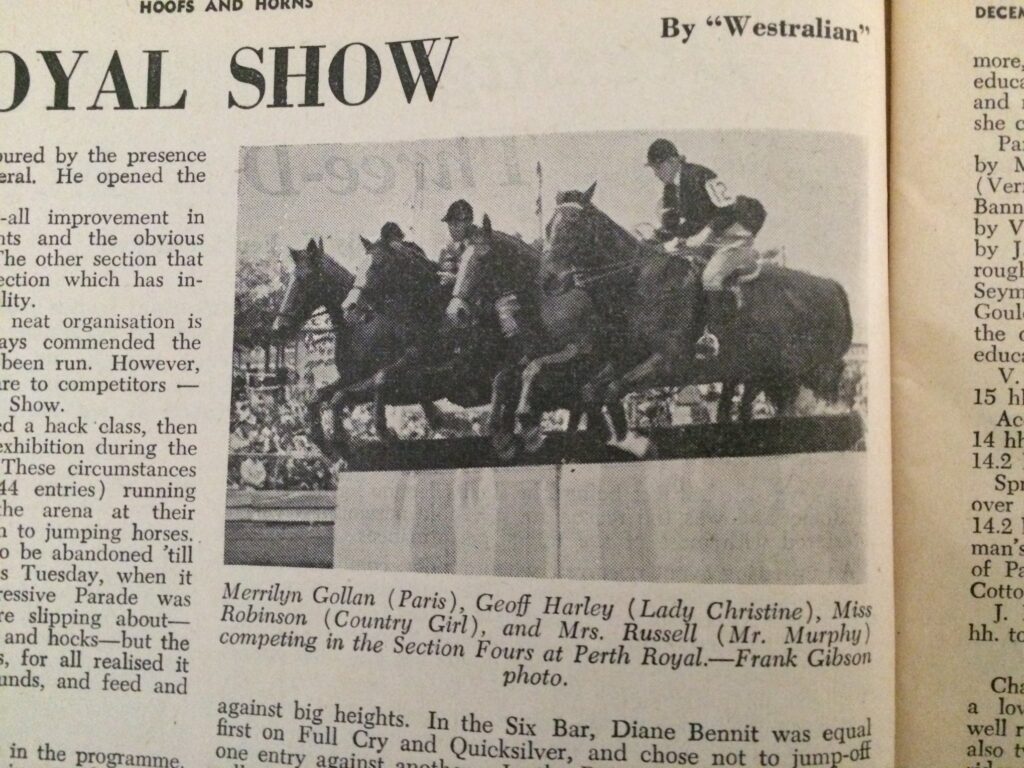 In 1963 Geoff was selected to be a member of the successful Pony Club Australia Inter Pacific Team – Melbourne 1963 and then Canada.  This was an exciting period in Geoff's life, travelling on to England and undertaking his apprenticeship at Burton Hall, Dublin – Ireland's highly prestigious riding academy. Whilst there, notable highlights included riding in the famous Dublin Horse Show.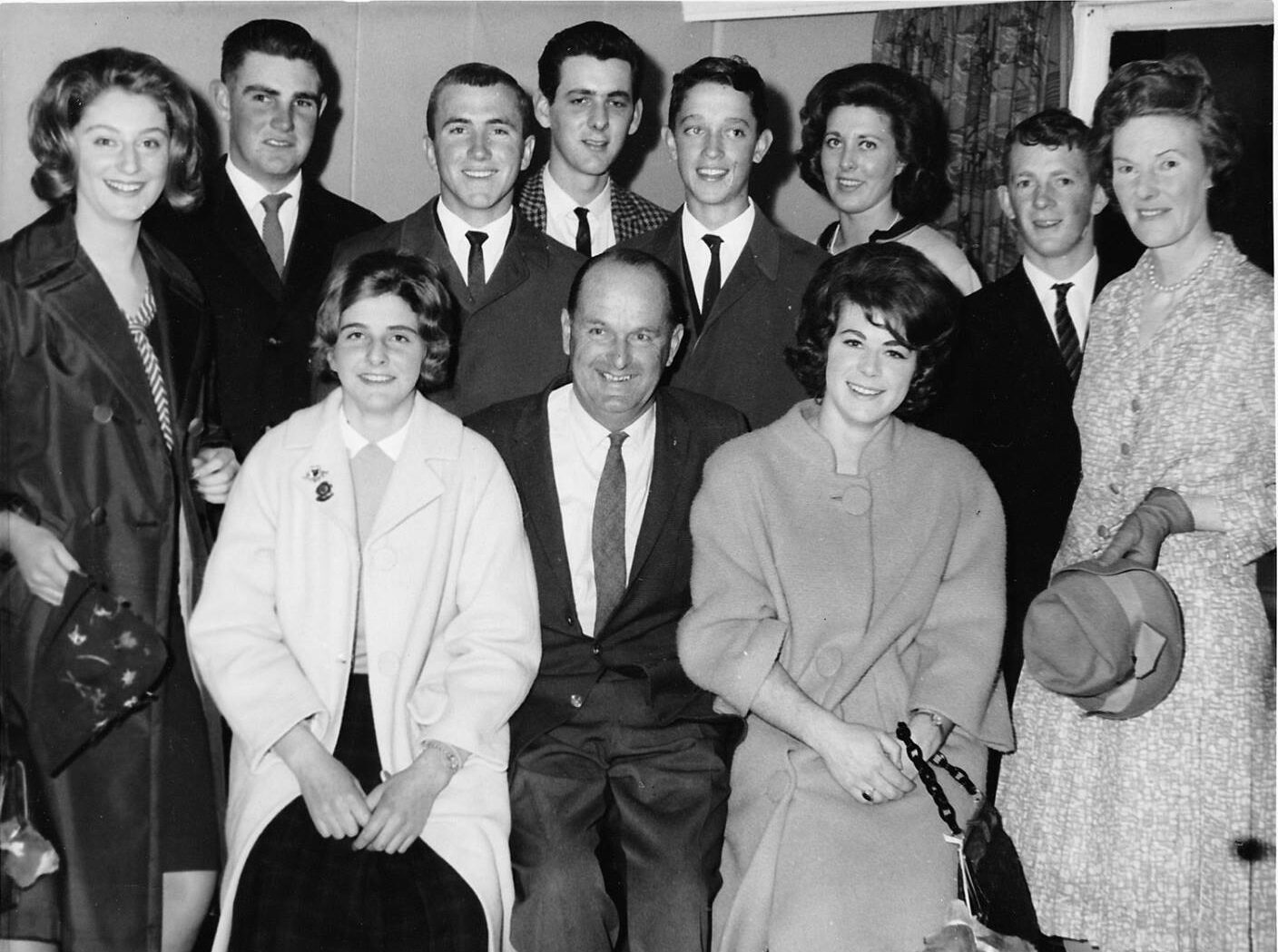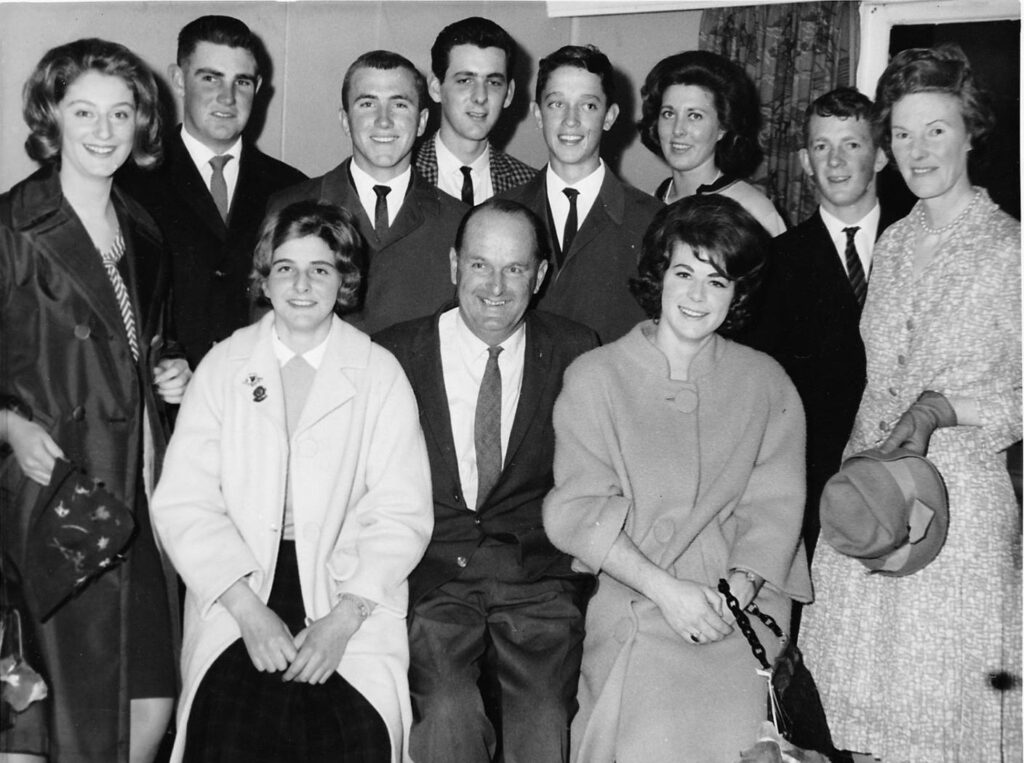 Above: PCA InterPacific Team 1963: Lisa Roberts NSW, Robert Lockery NSW, Geoff Harley WA, Tony McCormack Vic, Ron Paterson WA, Yvonne Lewis Vic, John Harper Vic, Mrs Neave, Ann Paterson Tas, Bob Roberts NSW, Colleen Moore SA
After returning to help on the farm during tough economic times and then getting married, Geoff continued jumping into the seventies; currently still the equal highest jump record holder at Perth Royal Show on Springtime – his most successful horse. Geoff travelled interstate, winning the Victorian Championship and again to Newcastle in 1972, beating 1972 Munich Olympic rivals only to be overlooked for Olympic selection.

Above:  Geoff Harley riding Springtime at Olympic Park Melbourne. Winner of this class.
His post-riding career demonstrated his passion and willingness to give back to the equestrian community through becoming qualified as a national judge at 3-day events particularly Gawler, SA and also New Zealand (often with his mate Ron Paterson) and this ultimately provided him with a chance to attend the 1988 Seoul Summer Olympics as a member of IOC equestrian judging committee.
Geoff found his way into management at Bates Saddlery (Horseland) before being installed as the inaugural resident manager at the State Equestrian Centre during the Bond-Connell era.
Geoff had lasting life-long friendships who knew him as" a gifted equestrian, talented, tough and determined with a great sense of humour…a rare combination".
Vale Geoff Harley –  31 October 1943 to 29 May 2021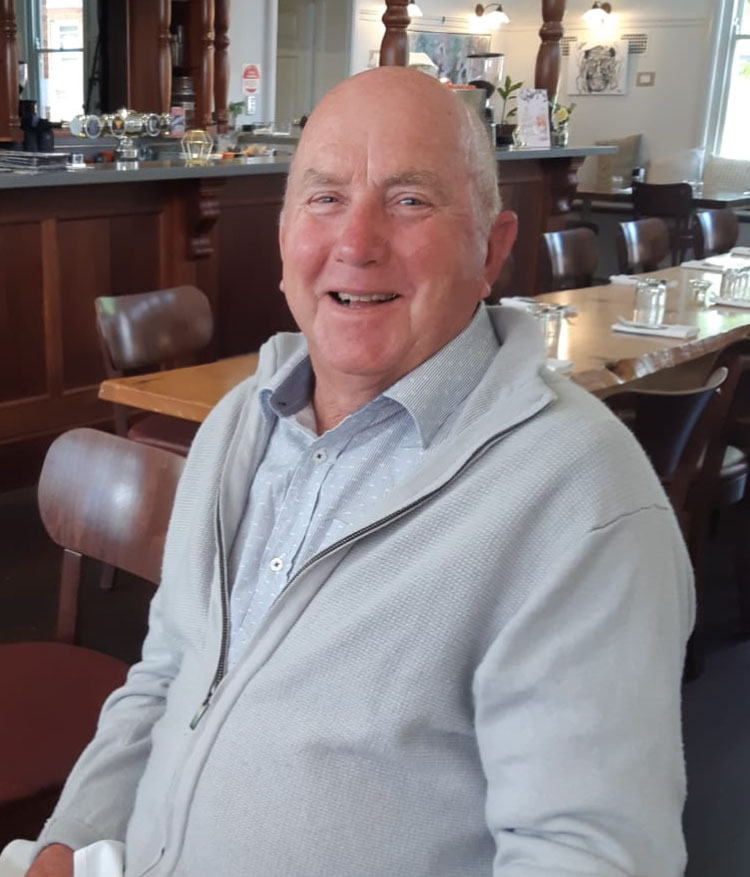 Advertisement

View Comments