rider History
Les Bunning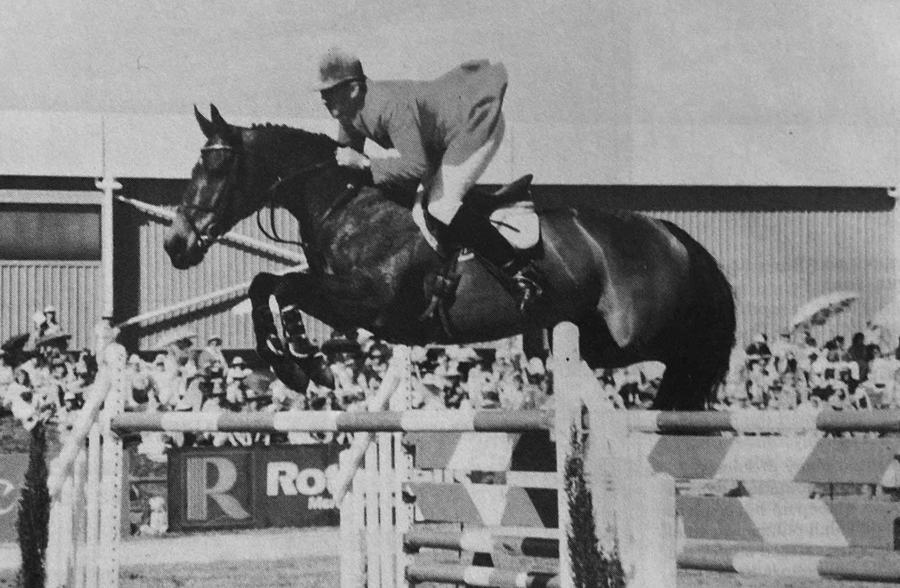 Equestrian Memories Australia
Above: Les Bunning and Lincoln Green.
Les Bunning started riding in in Victoria in 1957 and competing in 1964 and was fortunate to have very supporting parents who found a wonderful horse for him, Glenara, that he took through all the grades.
One of Australia's top competitors, Les took several trips overseas as part of Australian teams. Representing Australia in New Zealand and also travelling to England in 1984 with two horses Blazing Brides and Wyhalla where he had the opportunity to compete at Hickstead, finishing 4th in Grand Prix on Blazing Bridles.
Advertisement


As a child, Les lived in Deer Park, Melbourne in a suburban house and his Mum and Dad bought him a pony that lived in a stable in the backyard. Later his dad bought another house around the corner that had a bigger back yard with three stables in it and Les worked the horses in a few vacant blocks across the road.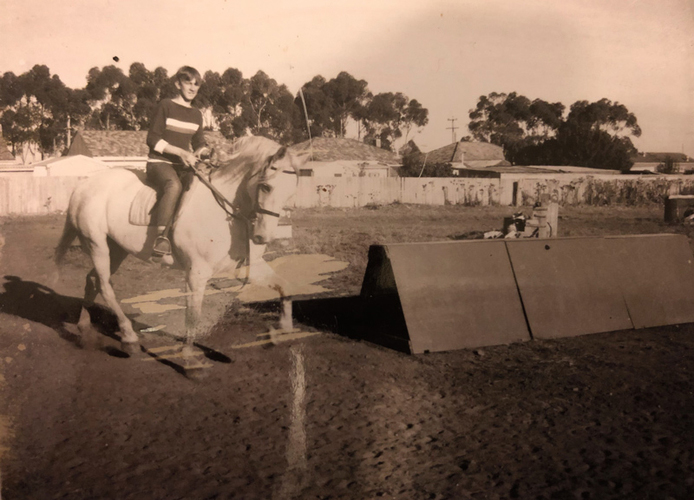 Les Bunning in the training area at Deer Park, Vic.
Les was 12 when he got Glenara and went to Art Uytendaal for coaching. Les won a Junior Championship on Glenara at Olympic Park in 1965 which was his first big win and really got him going in the sport.
Les also Evented until he was 21 and then turned his focus solely to Showjumping.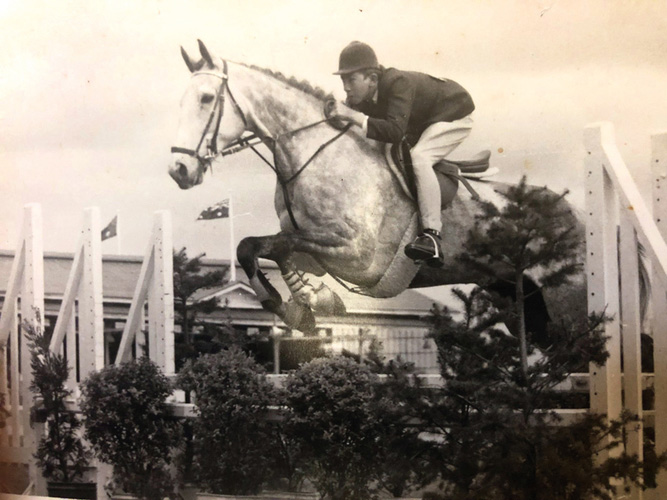 Les Bunning and Glenara at Melbourne Royal in 1965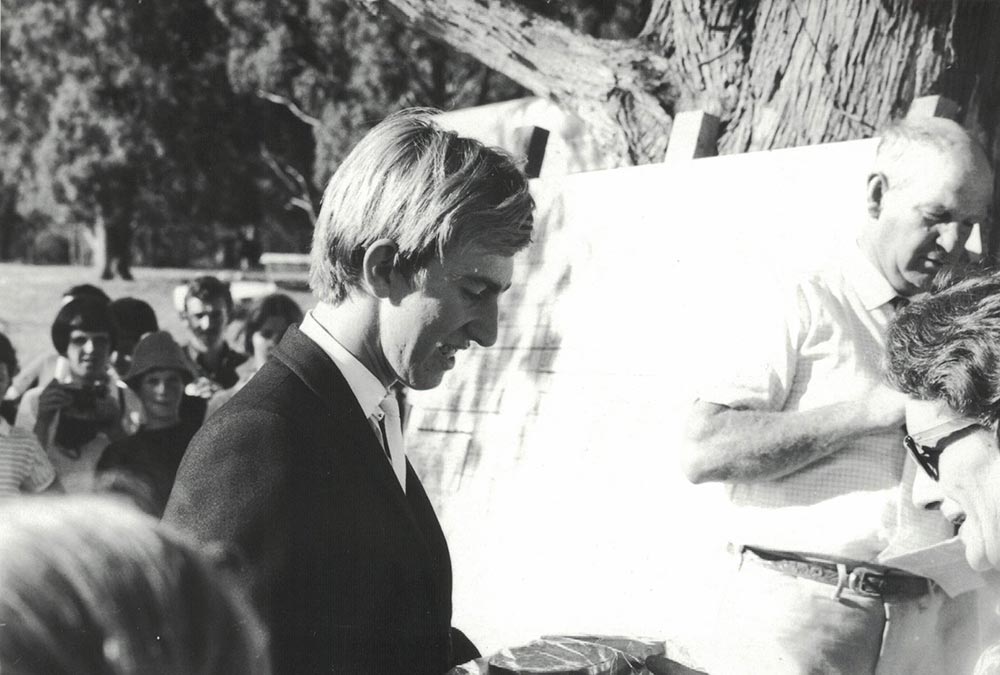 A young Les Bunning receiving his trophy at a Mt Pleasant one day event.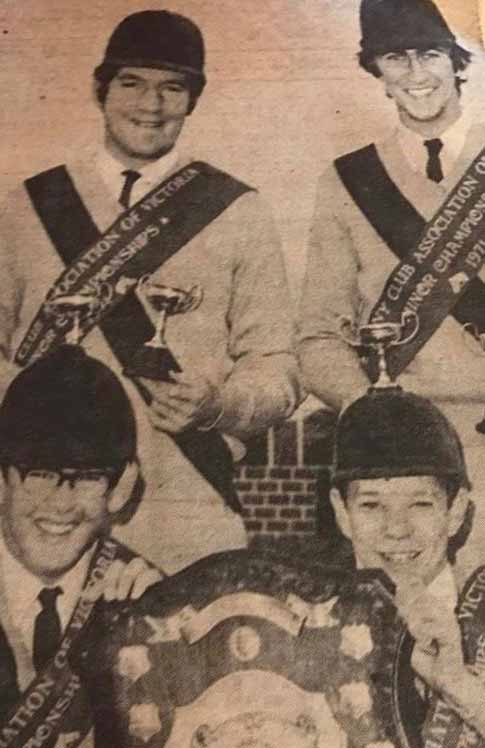 Above: Tullamarine Pony Club 1971.
Back L: Gary Bridges, Back R: Les Bunning, Front L: Raymond Thomas, Front R: Frank Butler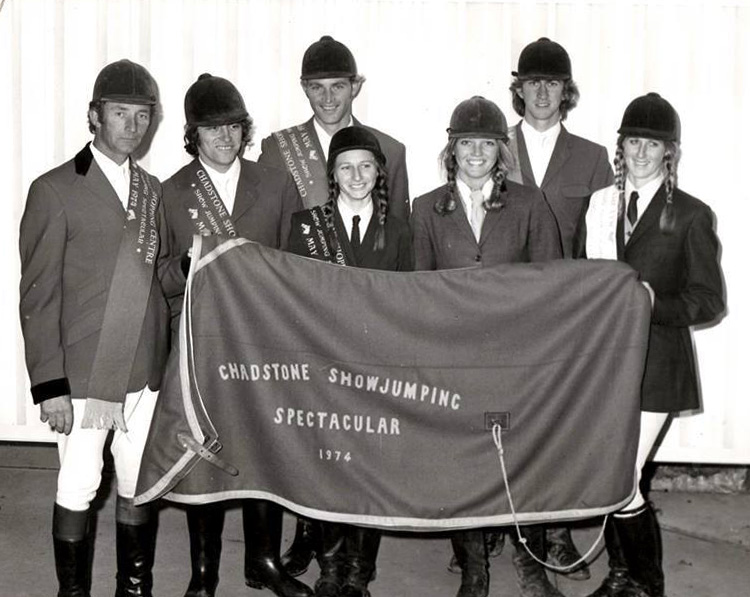 Above in 1974. Left to right: Art Uytendaal, Eric Musgrove, Leonard Tennant, Joan Marino Allen, Vicki Roycroft, Les Bunning, and Helen Ryan Hannah.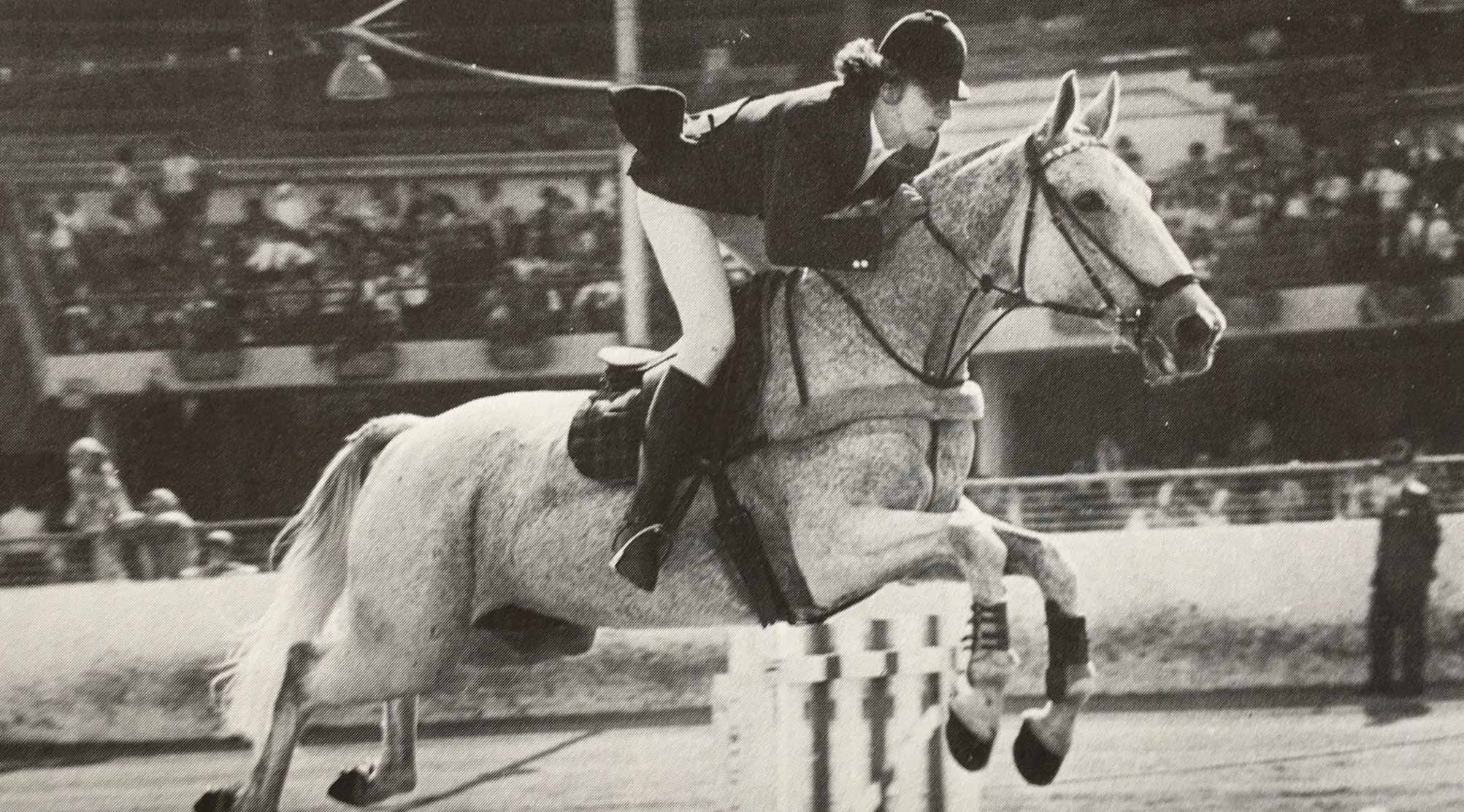 Above: Les Bunning and Glenara.
Les got his truck licence when he was 18 and started travelling around Victoria and NSW when he was 18 competing prolifically.
Later Les was to ride Carolyn Earle's outstanding part bred Arab, Gay Scott. Les won the Australian Championship on Gay Scott in 1977 and again in 1989 on St Diamond.
After making a connection with Tony and Noleen Oates, Les was invited to compete at the big shows planned in Western Australia by Laurie Connell.  So in 1981 Les headed over with Fairway to compete in Western Australia, having a great run that first year including coming fourth in the Bond Derby.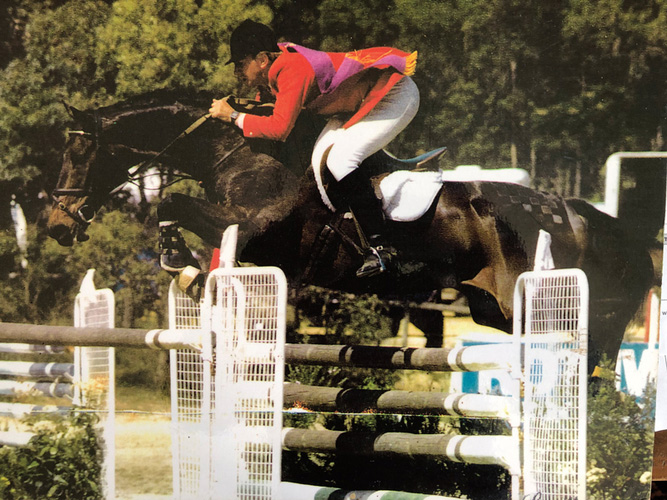 Above: Les Bunning and Fairway at the Hills Showjumping Club in 1982
Les also won the prestigious Bond Derby in 1987 on Lincoln Green. Les has said, "without a doubt, winning the Bond Australian Derby in 1987 was my most memorable moment. It wasn't just winning the event at that time in WA Showjumping history but having George and Clarrie Hall as the horse's owners was an honor as well. When I look back, I am always grateful for George asking me to ride 'Lincoln Green'.
After a short stint back in Victoria, Les headed back to Western Australia and has remained there to this day where he still rides a number of horses each day and does a lot of coaching, both at home and away.
Advertisement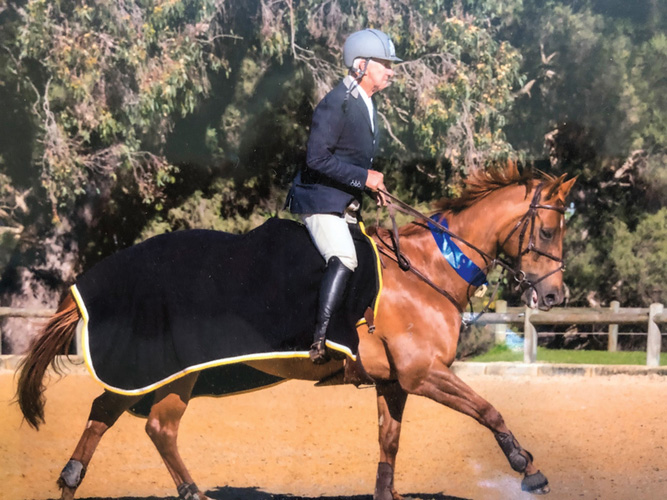 Above: Les Bunning  in 2019 with Fairway Park AJ.
We will finish off with a quote from one of Les's long-time friend, George Sanna, "Les is one of my oldest and dearest friends…one of those friends that you may not have caught up with for years, but it still feels like yesterday.
We both grew up in Melbourne in the late 1960s and 70s and we were part of a young brigade of showjumping pioneers who had the benefit of high level European dressage and jumping training which was at that time very new to the sport in Australia. The coaches in question were Art Uytendaal who was a very successful rider during that time, and also my father Harry Sanna.
The training and experience we gained in those days, I am pleased to say, has provided us with a foundation for a sustained and occasionally successful career for an embarrassingly long time."
We have been delighted to feature Les Bunning – certainly an integral part of the history of jumping in our country and continuing to make a huge contribution today.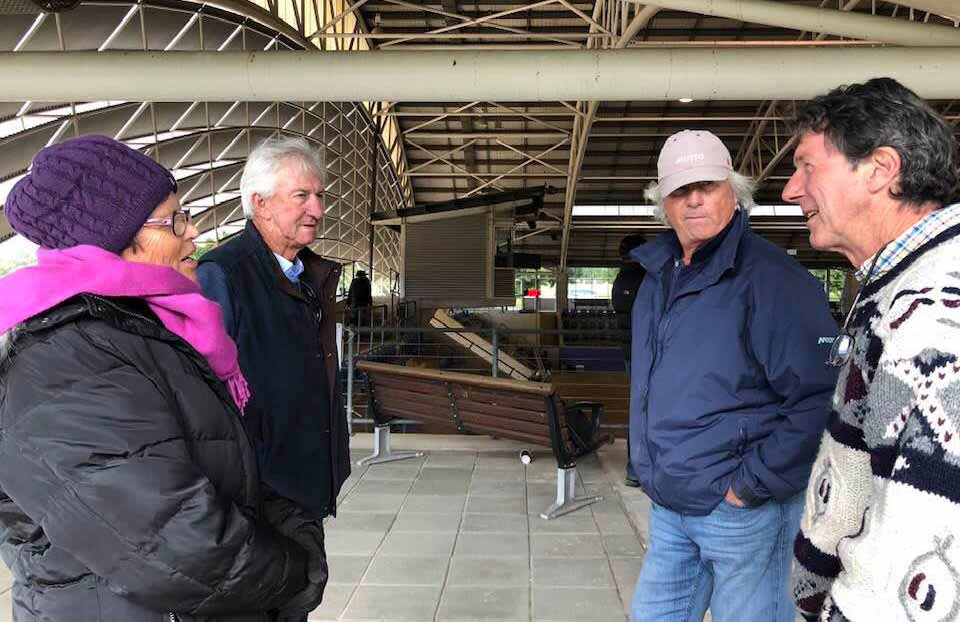 Above: Les Bunning (Back L) recently at Sydney International Equestrian Centre (SIEC) with George Sanna (Back R), John Vallance (Front R) and Colleen Brook (Front L).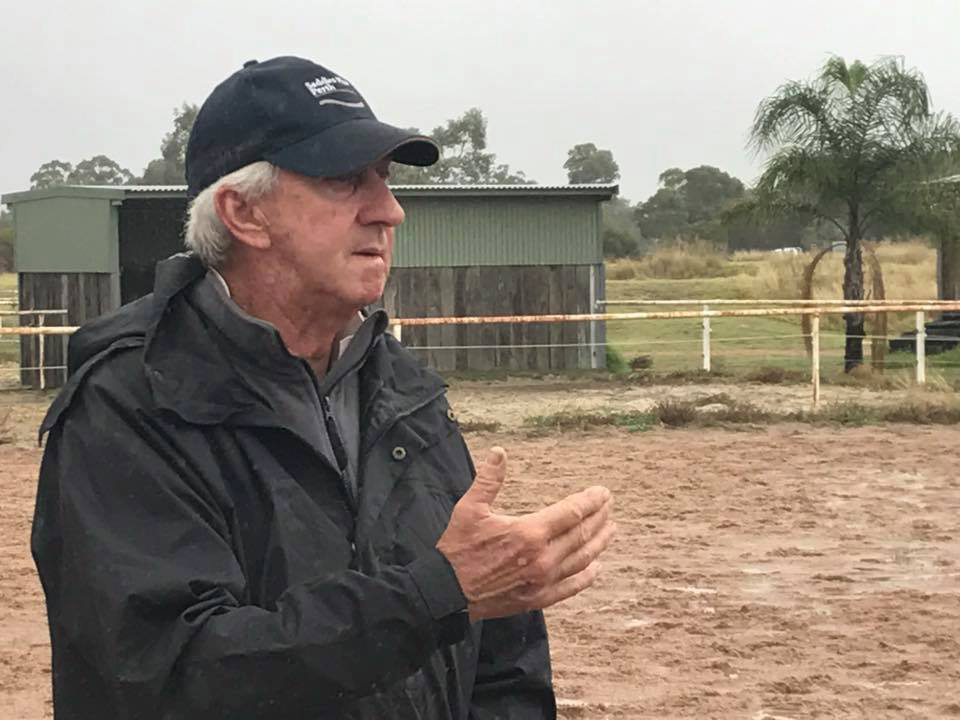 Above: Les Bunning coaching in Western Australia.
View Comments