Amber Fuller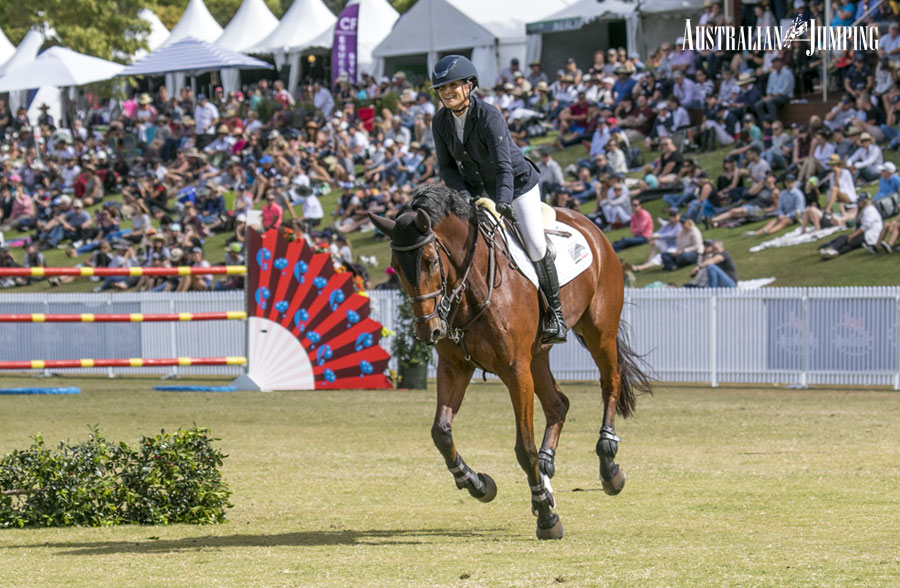 Australian Jumping
Name: Amber Fuller
Age: 43
Lives: Glossodia, NSW
Trains at: Chatham Park
At what age did you start riding? I can't remember a time when I couldn't ride as I started so early. I was introduced to horses by my mother from the moment I could hold myself upright. Before I could walk I was plonked onto a pillow on the front of her stock saddle and taken out mustering etc. I must have been no more than 3 when I started to ride alone and I have no recollection of learning to ride as I just seemed to have always been on a horses back.
Tell us about your first horse. I don't have any recollection of a particular 'first' horse as I rode the stock horses that mum bred and that were used as working horses on the property so there wasn't really just one. At one point a Shetland pony called Nugget arrived on the scene. I can't remember if mum bought him for us or how he came to be with us but he was a holy terror. There wasn't a meaner or more horrible pony that has ever looked through a bridle. He loved nothing more than taking us out on gate posts or under low branches. Needless to say I think mum left us on him to toughen us up a bit.
Advertisement

Can you tell us about the horses you currently have in work – who are the current stars? I have three horses that I am currently competing:
CP Aretino who is my Grand Prix horse
Armani Z an 8yo that is jumping Mini Prix classes
Nopal Van Tallaert is 7yo and jumping Futurities
All three horses are very different. But I love all of them very much.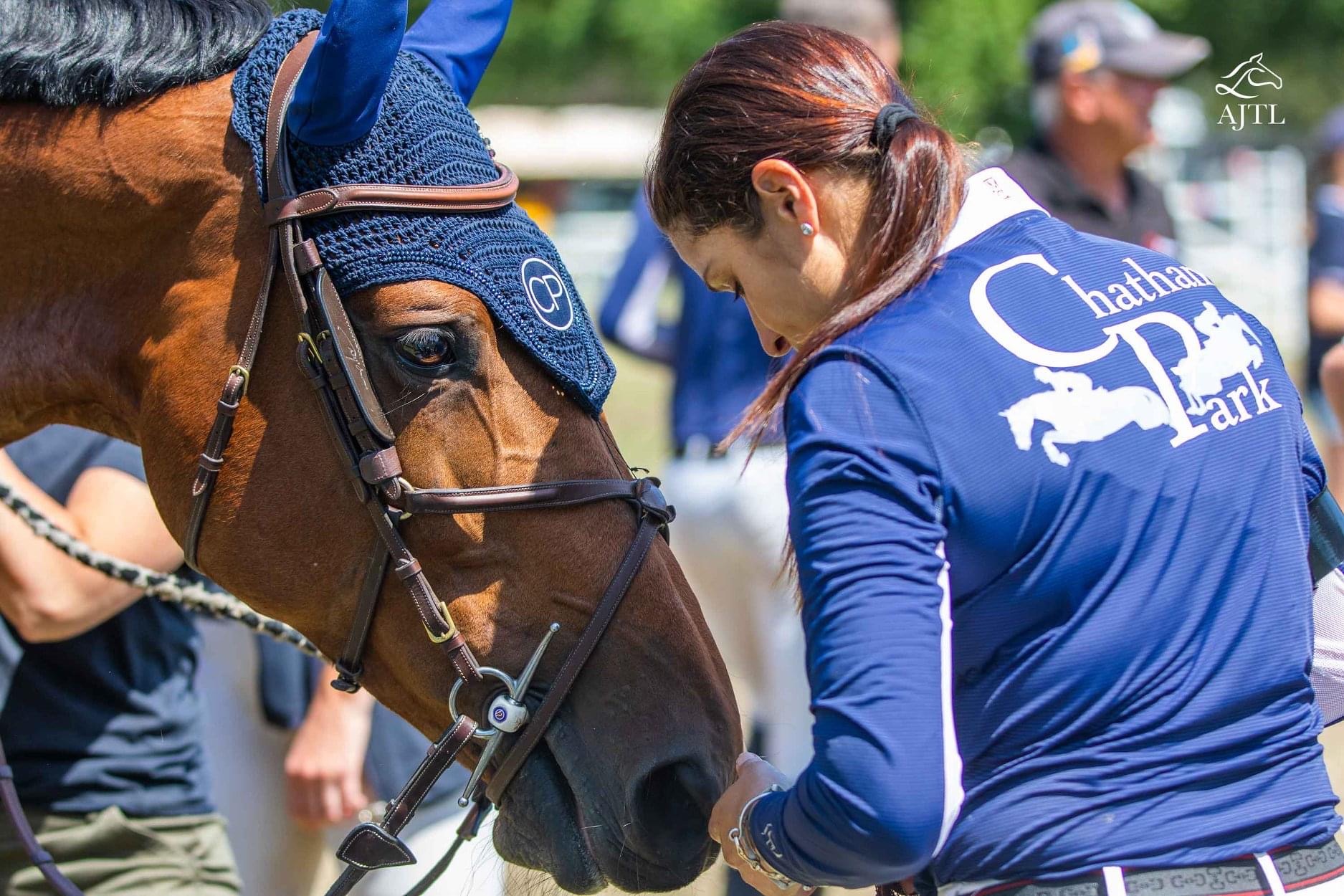 Amber Fuller and CP Aretino 2019 AJTL at The Elms World Cup Show in Sale
Who was the biggest influence to your riding? George Sanna. He has been training me for a very long time now so I figure if there is a flaw in my riding it is all his fault!
What do you look for in a horse? It is always an interesting question when someone asks what you look for in a horse. There are so many things and then of course there is how all those things balance themselves out in each particular horse that makes it work or not. A horse for the modern sport needs blood, care, bravery, scope, heart, a cool trainable mind, good technique and plenty of step. So ideally you look for all of these things when you are searching for a horse. This doesn't mean you can't work around them lacking in certain areas if they make up for it in other ways. A horse with heart and a desire to try will always out perform one with all the attributes but an uninterested attitude.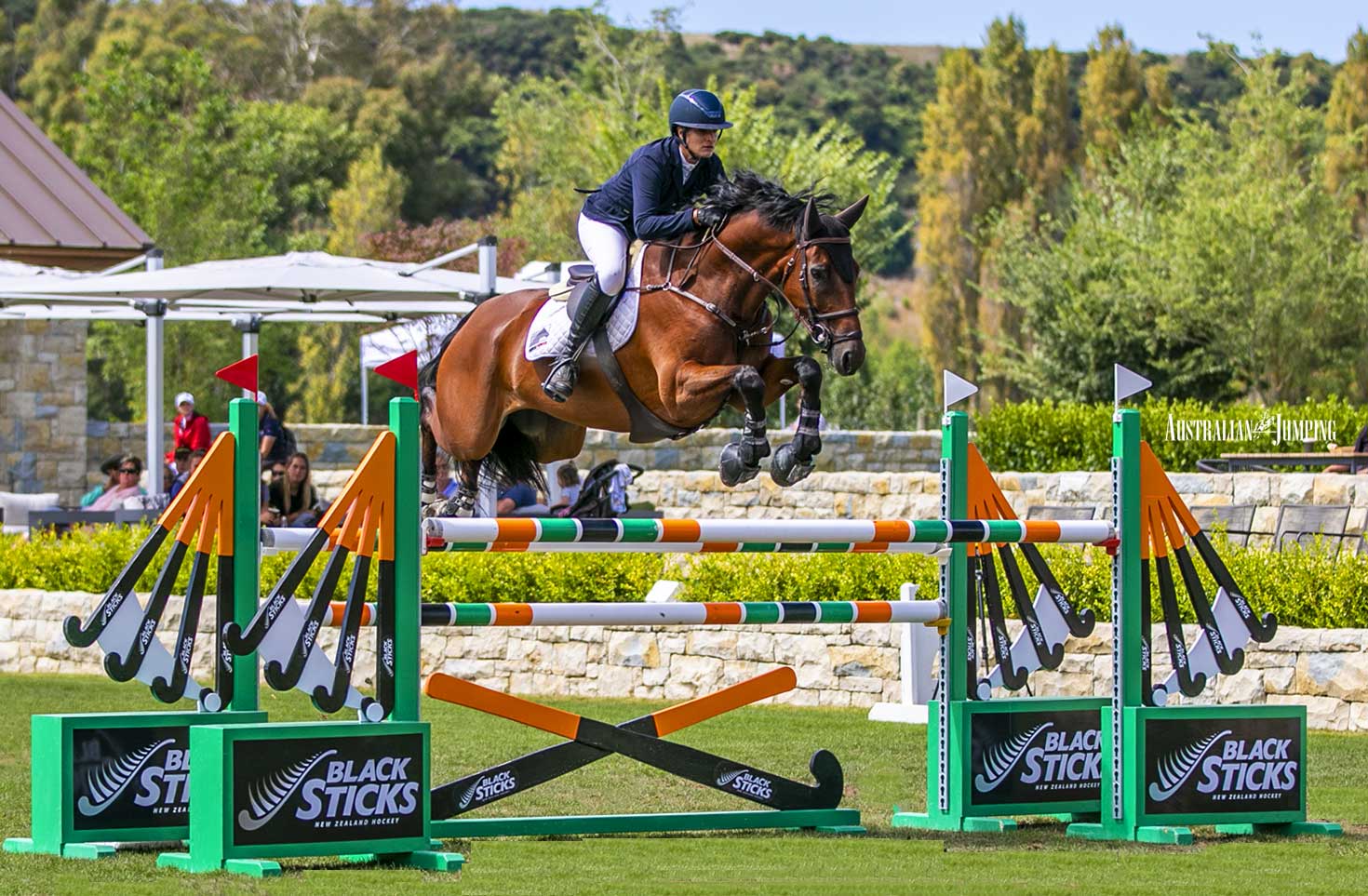 Amber Fuller and
CP Aretino
at 2018 Takapoto Estate Showjumping New Zealand

How do you prepare your horses for a big class and what is important for your warm up? I don't usually do anything different when preparing for a big class compared to any other class. I have a warm up plan for each horse for each day of the show but it doesn't differ very much even if the class is a warm up class or the grand prix. Aretino is a horse that gets very excited and a bit silly in the warm up so the main priority is to keep him relaxed and confident which means I never jump him very big in the warm up even if we are heading into a very big class. The other two horses I have tend to be a little bit lazy so I don't jump a lot of fences in the warm up with them as I don't want to bore them and have them leave their energy in the practice ring.
What do you consider your biggest competitive achievements? Winning the 2018 Australian Jumping Championships was an amazing result for so many reasons and in so many ways. To win on a homebred horse (CP Aretino) that I had produced all the way through was really rewarding for a lot of people who had had a hand in the horse's journey. It was also really thrilling for my new owners who had only just purchased the horse to secure the ride for me.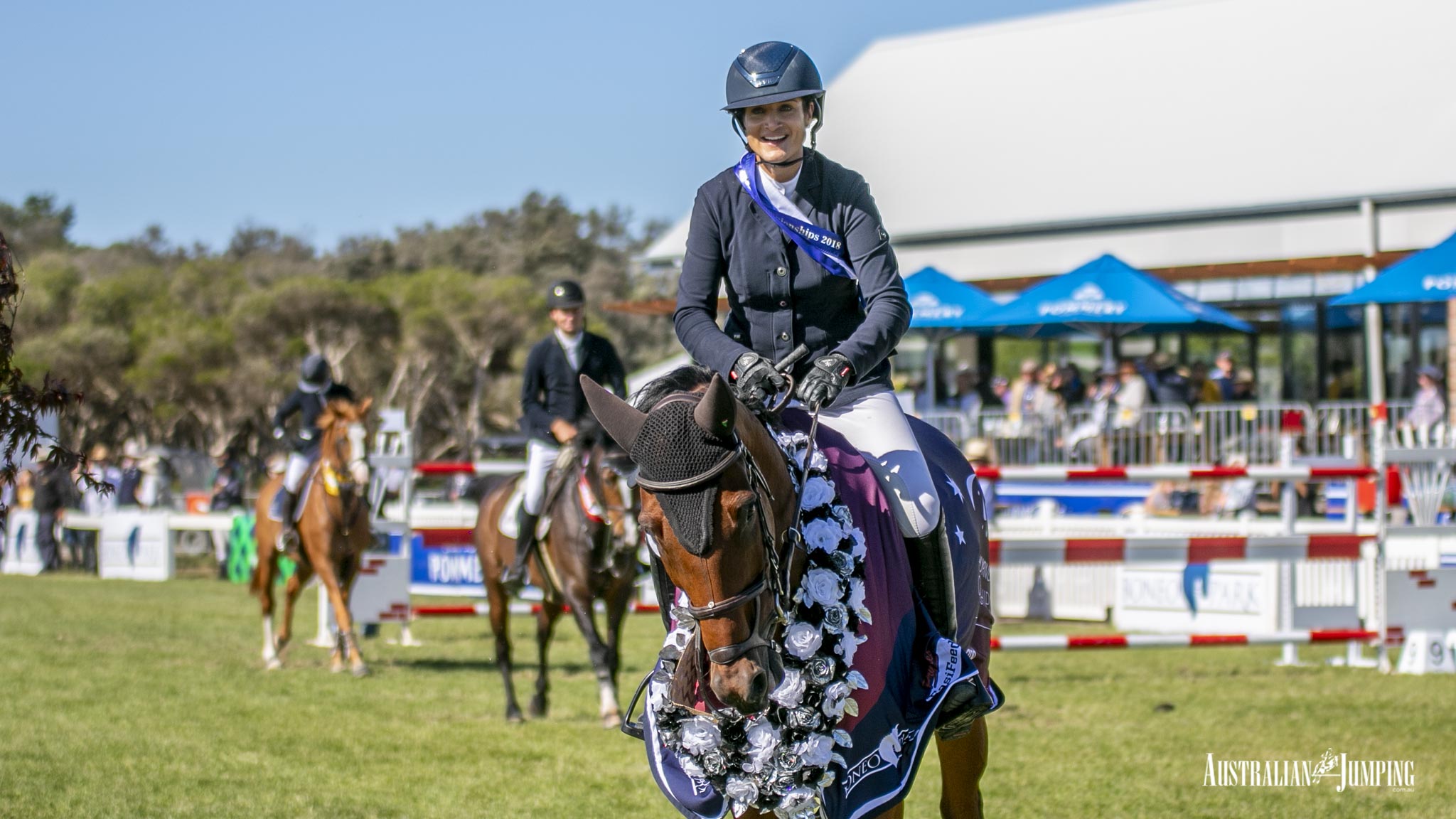 Amber Fuller and
CP Aretino
winners of the 2018 Senior Australian Jumping Championships

What are your short and long term goals? My short term goals are to keep my horses happy and improving at home until we get to start to show again. Aretino is having a lovely long break which he will adore. My younger ones have things that we can work on here at home so they are still in work at the moment but will also have a break at some point over winter. Hopefully the competitions will start up again and we will be ready to hit the ground running! My long term goals is to get the younger horses up to jumping in the grand prix classes when they are ready.

Who are your role models? Beezie Madden, Edwina Tops-Alexander and Samantha McIntosh
View Comments