Evie Buller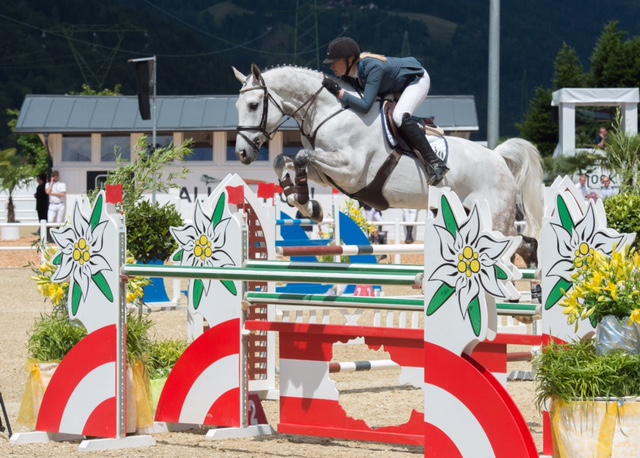 TBA
Name: Evie Buller
Age: 22
From: Darkan, WA
Lives: Hasselt, Belgium
Occupation: Rider
What Age did you start riding? I started riding at the age of 8.
Who Introduced you to riding?  I was introduced to riding by my neighbours.
Tell us about your first horse. My first horse was a black pony called "Tonka", or "Oakley Dale Honky Tonk". He had a very strong character, and loved to jump. He was so fast and competitive in jumping. But he never took a liking to hacking-he always used to rear to get out of it!
How many horses do you currently have in work? I currently have 6 horses in work.
Which horse is your current star? I'm very lucky to have a lot of stars! But the biggest star would have to be Stanley 151.
Do you have any future stars? Cilija is definitely a future star. She has just started to jump Grand Prix, and is proving to be capable of big things.
What was your biggest competitive achievement? Being placed 3rd in the Glock 2* Grand Prix.
Who was the biggest influence to your riding? My parents, Chris and Estelle.
What do you look for in horse? I look for a horse with blood, character and scope.
Which piece of gear can't you leave home without?  My saddle!!!
How do you prepare mentally for a big competition?  I'm normally pretty relaxed, no matter which competition I'm going to. I always make sure that my preparation is as good as can be, then there is nothing to worry about. I just go in the ring and do my best, and hope the horse is on good form.
How do you prepare your horse for a big competition? I do a lot of gymnastic lines with my horses before the shows. This keeps them elastic and sharp. Normally I will also work them in the morning before a big class, to loosen them up and get a feel for how they are feeling.
Describe what is important for your warm up? It is important for me that my horses are listening to my rider aids, and focused on making a good jump. I don't normally jump too many big fences in the warmup. I just check that the horses are working well, I like them to do the hard work in the ring.
What do you focus on when walking the course? When walking the course, I focus on the distances of related lines and where I'm going to go between fences to get the best approach.
What are your short and long term goals? Short term, I would like to get some good placings in some 2* and 3* Grand Prix. Longer term, I would like to be able to build myself a solid base here in Europe, and of course represent Australia at a championship one day.
Who is your Australian based role model? Vicki Roycroft has always been a bit of a role model for me. She goes for what she wants and says it how it is! I respect that.
Who is your international role model? Of course I think Edwina is a role model for all aspiring young Australian lady riders! Also Penelope Leprevost is a very strong and inspiring rider.
Which is your favourite horse of all time? My favourite horse of all time is Fibonacci. His tremendous jumping ability never ceases to amaze me!
Tell us a few things we don't know about you? I'm from a farm in a small locality called 'Bokal' which is home to less than 30 people. My real name is Evangeline. I have a pet chihuahua called Lulu, she goes everywhere with me. I have three older brothers. My favourite colour is pink. My favourite place in the world is Yallingup, it's where my family goes every summer on holiday.
Any tips, do's or dont's etc. that you can pass onto any riders thinking of an international campaign? My advice would be to do as much as you can! Travel to as many shows (national and international) as you can, especially the bigger shows with the top riders. There's nothing like seeing them in real life and how they work to get the best out of their horses. There's a lot to learn just by watching!
Who are your sponsors? My biggest sponsors and supporters are my parents! They have been there for me since the beginning and helped me chase my dreams, for which I will be forever grateful!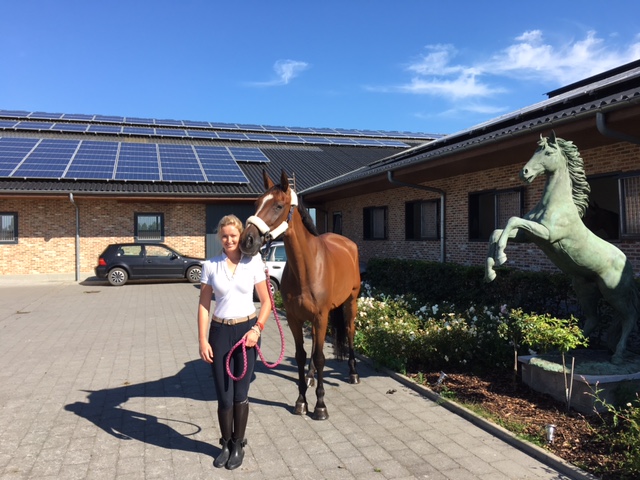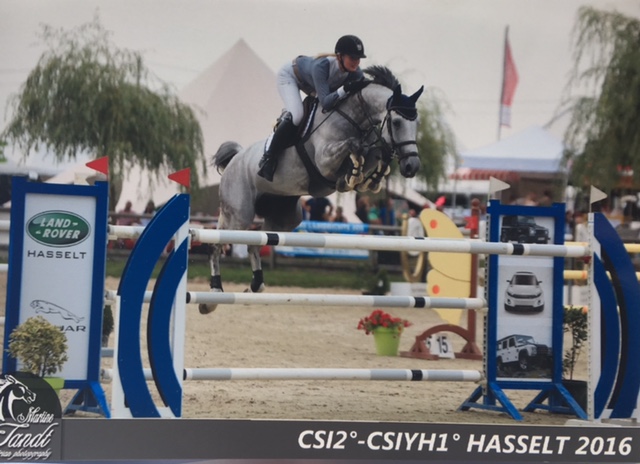 View Comments