Jessica Tripp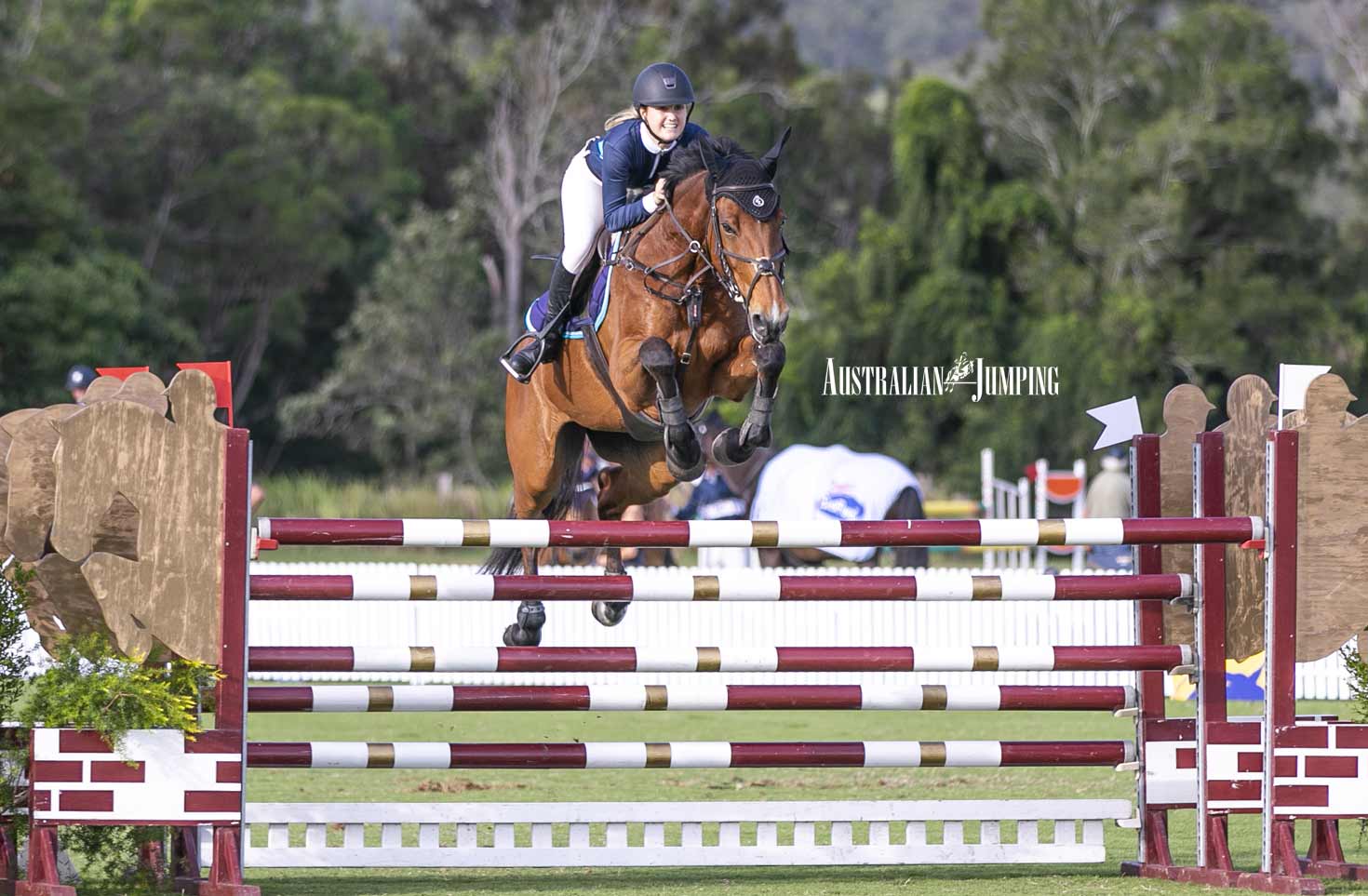 Australian Jumping
Name: Jessica Tripp
Age: 20
Lives: Sydney, NSW
Occupation: Assistant in Midwifery / Student Midwife
At what age did you start riding and who introduced you? I started riding when I was 4-years-old, at the local riding school being led around on a shetland pony by my dad. My sister was the one who got my non-horsey family into horses when she kept begging dad to go for riding lessons.
Tell us about your first horse: My first horse Barney was a little grumpy 12hh pony who bit me countless times and could also be very cheeky to ride. I didn't really like jumping when I had him because we would often get eliminated at the first jump with any fill in it, haha!
Advertisement
How many horses do you currently have in work? I currently have two horses in work – Verona and Finn.
Which horse is your current star and do you have any future stars? My current star is Verona. She's an absolute gem and never puts a foot wrong. She always tries so hard for me and has carted me around my first Grand Prix classes. Finn is a current/future star. He's already amazing and jumping around big tracks, but I think he still has so much potential and will go so far. I'm excited for his future.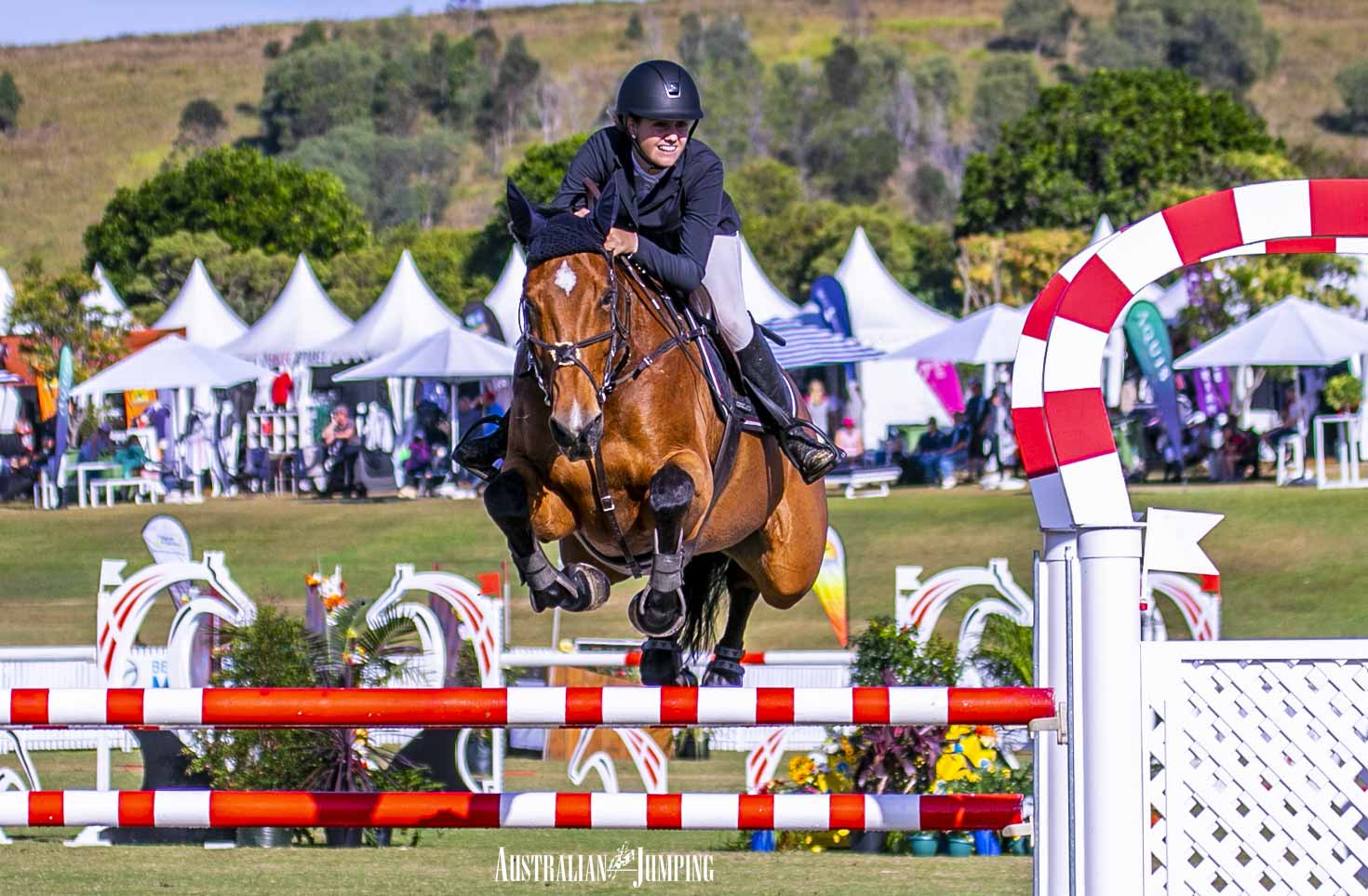 Who was the biggest influence to your riding? My old coach Brooke. She really helped shape and improve me as a rider, and has been such a massive help and support with my horses. Unfortunately, she can't coach me anymore as she's moved to Melbourne and just had a beautiful baby boy.
What do you look for in a horse? The biggest thing I look for in a horse is that they're brave and want to try hard for you. You can train a horse to be careful by doing grids etc. but you can't train a horse to have a good heart. I also love it when you can tell the horse actually enjoys jumping and competing at shows.
How do you prepare your horse for a big class and what is important for your warm up? I mainly prepare my horses for a big class by just making sure they're fit and really rideable and adjustable, which is why I mainly do flat work and only jump them once or twice a week in the lead up to a show. I do a lot of pole work as well. At the show in the warm up, I just concentrate on getting a good rhythm and nice soft distances into jumps, making sure I'm not getting stuck grabbing in the corners, otherwise I'll do that in the ring.
Advertisement
What are your biggest competitive achievements to date? My biggest achievement is being the Australian Junior Jumping Champion in 2013 on my horse Cooper. I also won the FEI Children's gold tour on him in 2012, which meant I got to ride in Mexico, where I came 4th in the FEI Children's World Final. More recently, one of my best achievements was being the Runner Up Australian Young Rider Champion on Verona in 2017. Finn was also 7th overall. In 2018, my main achievements were coming 3rd in my first FEI CSI 1* Grand Prix in 2018, winning the first day of the Young Rider series at Summer Classic, and getting two horses in the top 10 overall places again at the Australian Championships: Verona 5th and Finn 8th!
Australian Jumping are also pretty sure that Jess would also like to add winning the Young Rider Grand Prix at Sydney Royal 2019. and being part of the winning NSW Young Rider Team at Aquis to this list of achievements!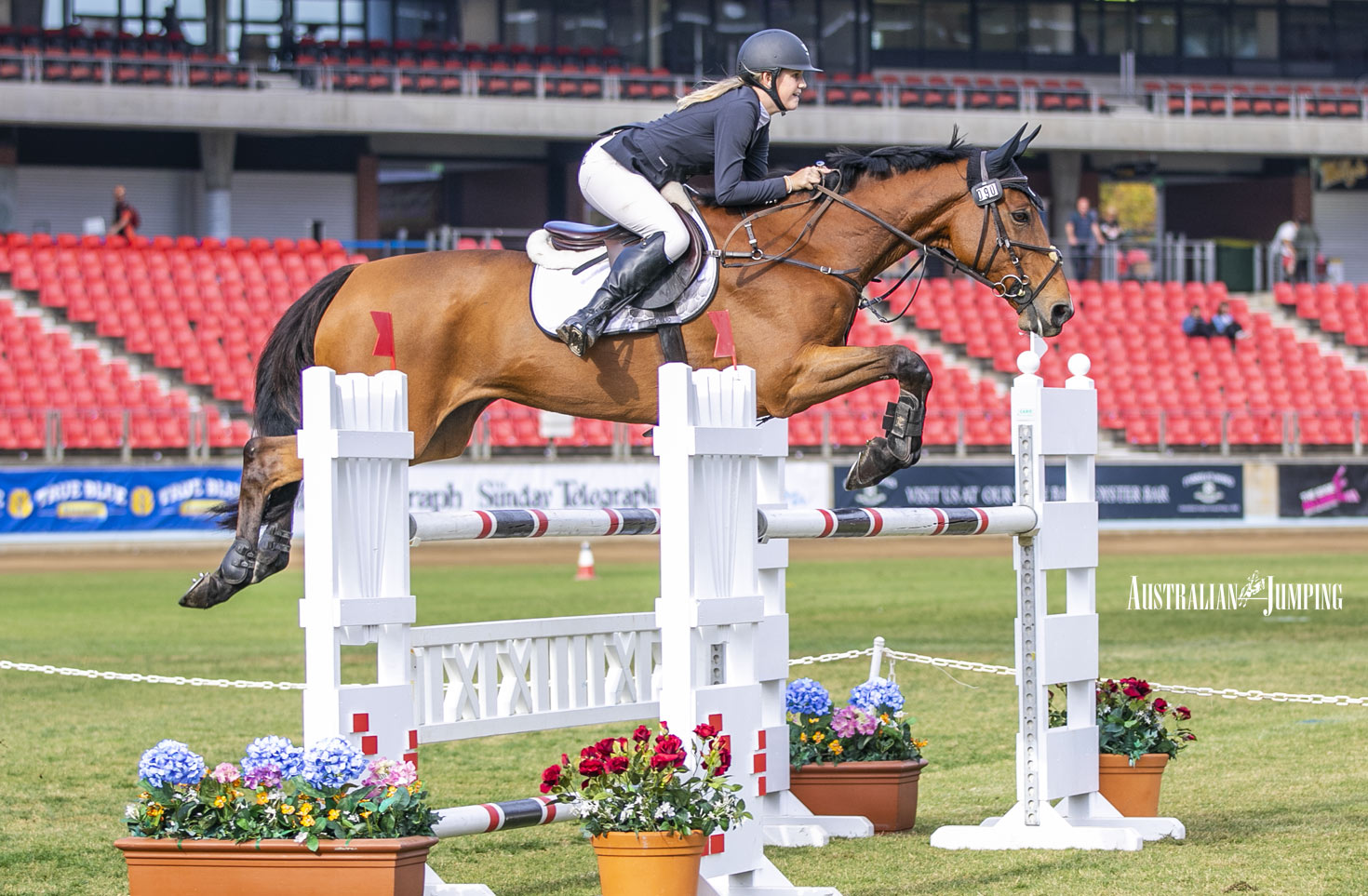 What are your short and long term goals? My short-term goal is to try to start in as many Grand Prix's as I can this year on Verona in the hope of eventually achieving my long-term goal to ride in a World Cup.
Who are your role models (Australian and/or international)? My role model is Edwina Tops-Alexander. She's an amazing rider.
What is the best piece of advice you have been given? To not stress over a bad round. There is literally nothing you can do to change what happened except learn from your mistakes and try to work on them so it doesn't happen next time. 
Tell us a few things we don't know about you. At the end of this year I'll be a registered midwife and I've delivered 19 babies so far! I also make a killer cup of tea and my favourite TV show is the Simpsons.
Who are your sponsors? I have one amazing sponsor, Kingsland Equestrian.
View Comments