Australian Jumping Championships kicks off at Boneo Park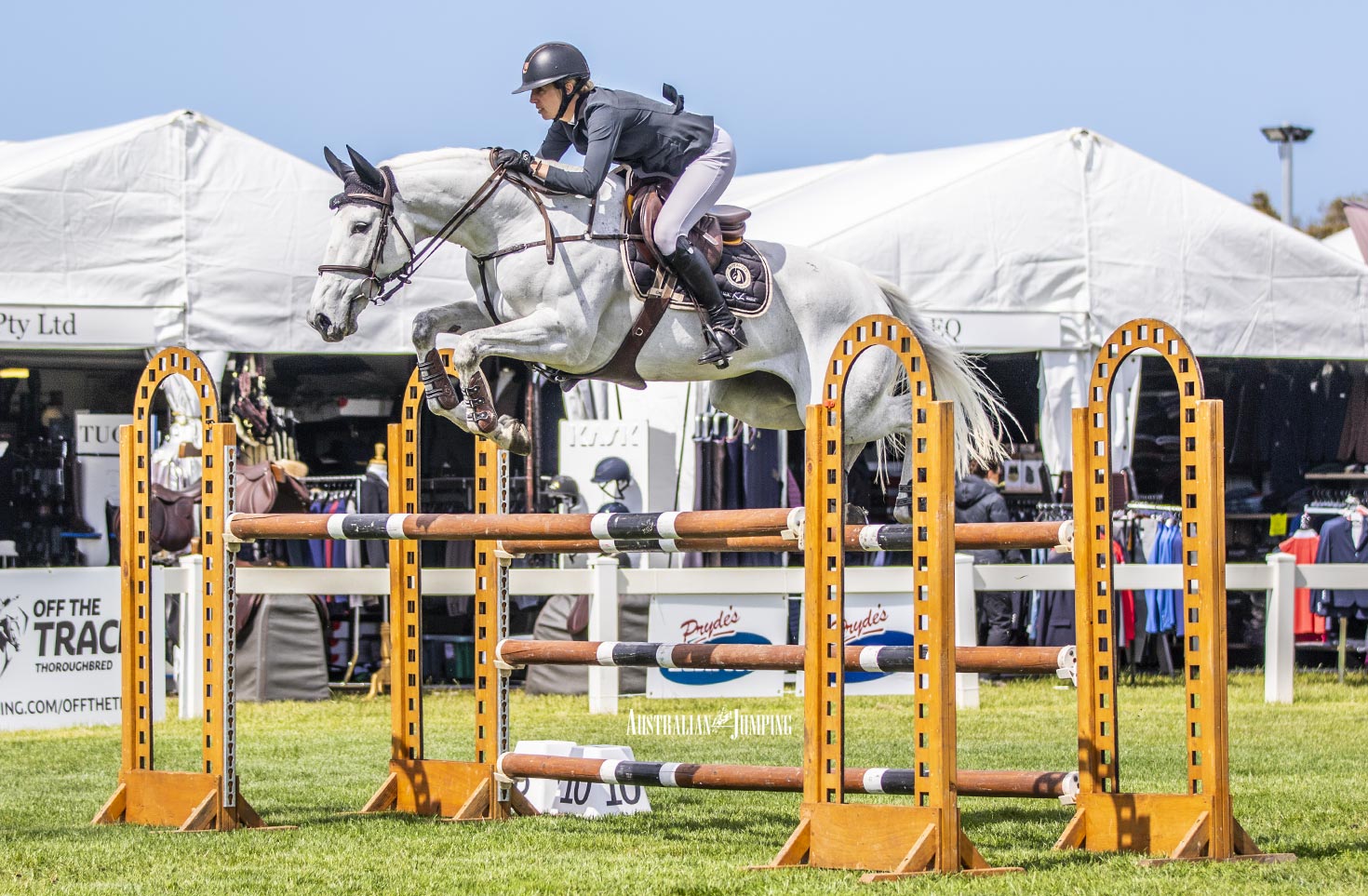 Australian Jumping
Above: Katie Laurie and Dandelion
The Pryde's EasiFeed Australian Jumping Championships kicked-off today at the beautiful Boneo Park, with action on two areas. On the Pryde's EasiFeed Main Arena, Round 1 action in the Future Stars Championship, the Mini Prix and the Australian Children's Championship took place. The Homes and Acreage Arena 2 hosted the first round of the Kelvin Grove Equestrian Emerald Series as well as an open 1.10m class sponsored by Icepak.
Advertisement

Conditions for jumping were mixed, with the weather alternating between sunny spring conditions and frequent cloudy periods. Luckily for all involved, the rain stayed away.
Winners of the various classes came from far and wide with combinations from three different states taking out the five classes conducted.
Below is the first of our daily reports on all the placegetters from all classes at the Championships.
As the numerous Championship Series unfold over the weekend, Australian Jumping will be bringing you comprehensive coverage of all the big results as these daily results reports.
Pryde's EasiFeed Main Arena
CLASS 1: Kiernan Plant Hire ­– Future Stars Round 1 – 1.30m
The first ten placegetters in this class were:
| | | | |
| --- | --- | --- | --- |
| PLACE | RIDER | HORSE | $ |
| 1st | Katie Laurie | Dandelion | $225 |
| 2nd | Tom McDermott | Yalambi's Harvard | $200 |
| 3rd | Billy Raymont | YPH Capulet | $175 |
| 4th | Tom McDermott | Cachassini II | $150 |
| 5th | Billy Raymont | YPH Picasso | $120 |
| 6th | Wes Joyce | Oaks Volta | $100 |
| 7th | David Cameron | Bensons Femme Fatale | $75 |
| 8th | Mykaela Briggs | Jellystone Park Cinzano | $75 |
| 9th | Brooke Langbecker | Black Jack IXE | $50 |
| 10th | Brooke Campbell | Copabella Camouflage | $50 |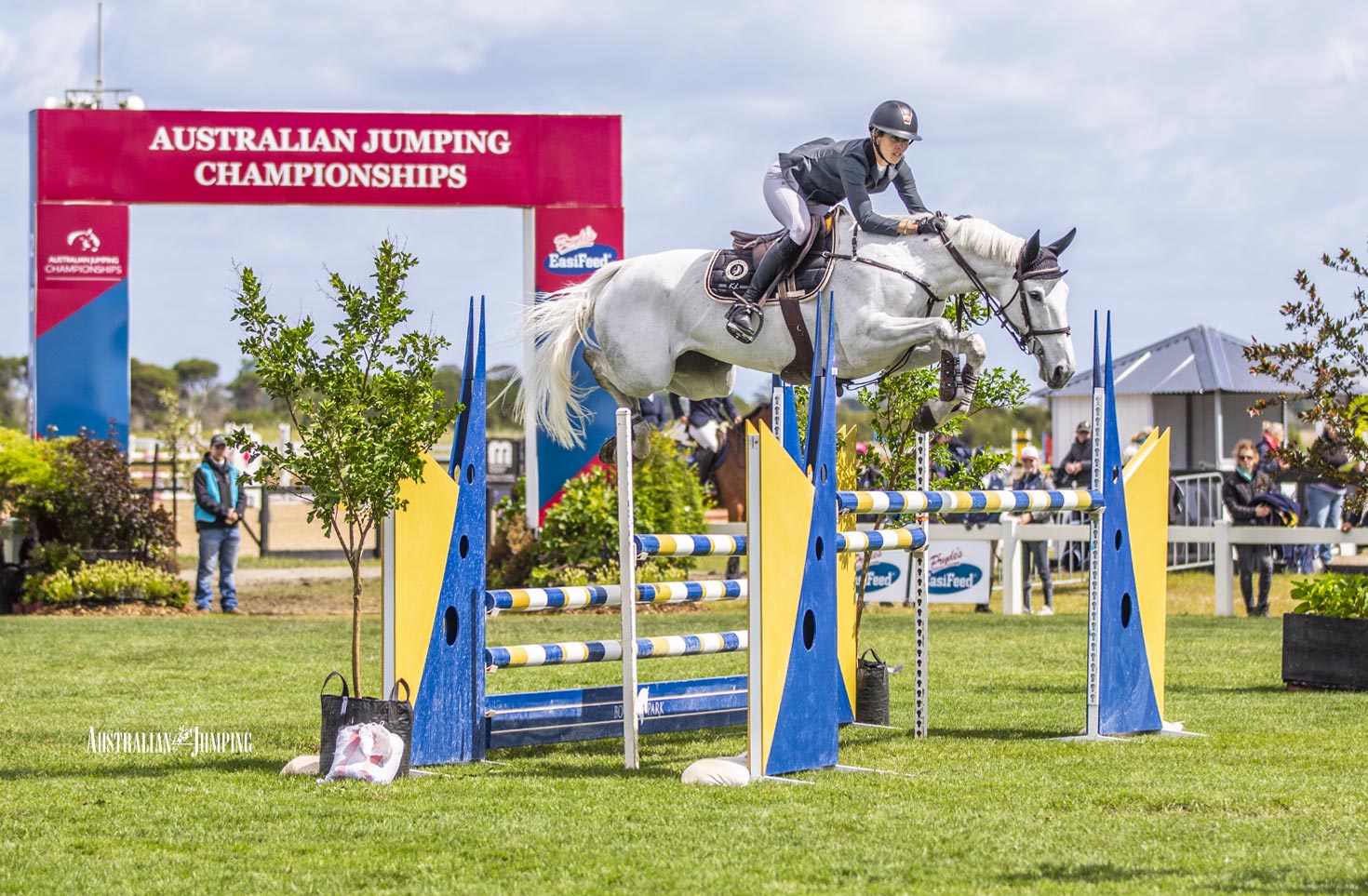 Katie Laurie and Dandelion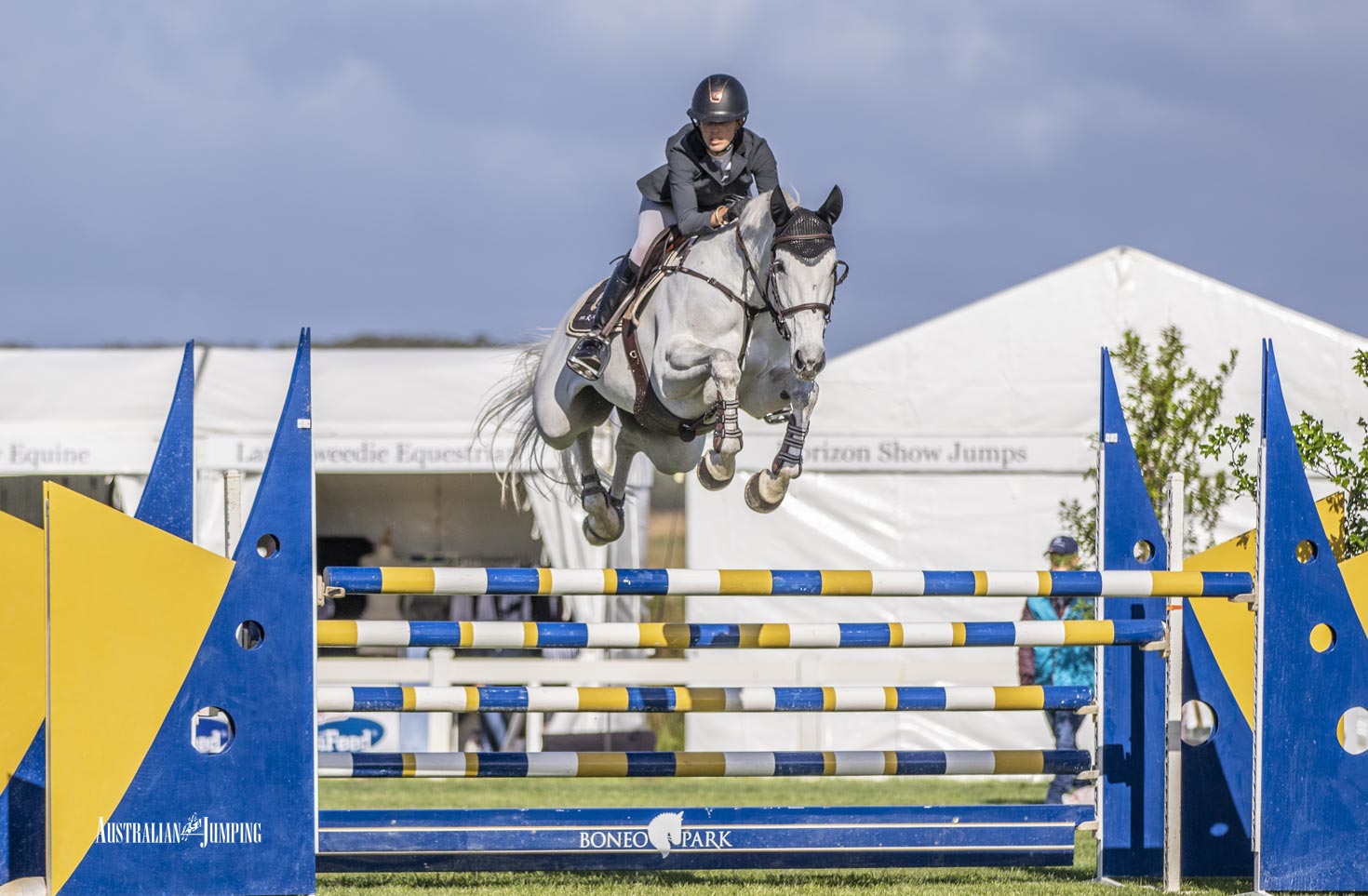 Katie Laurie and Dandelion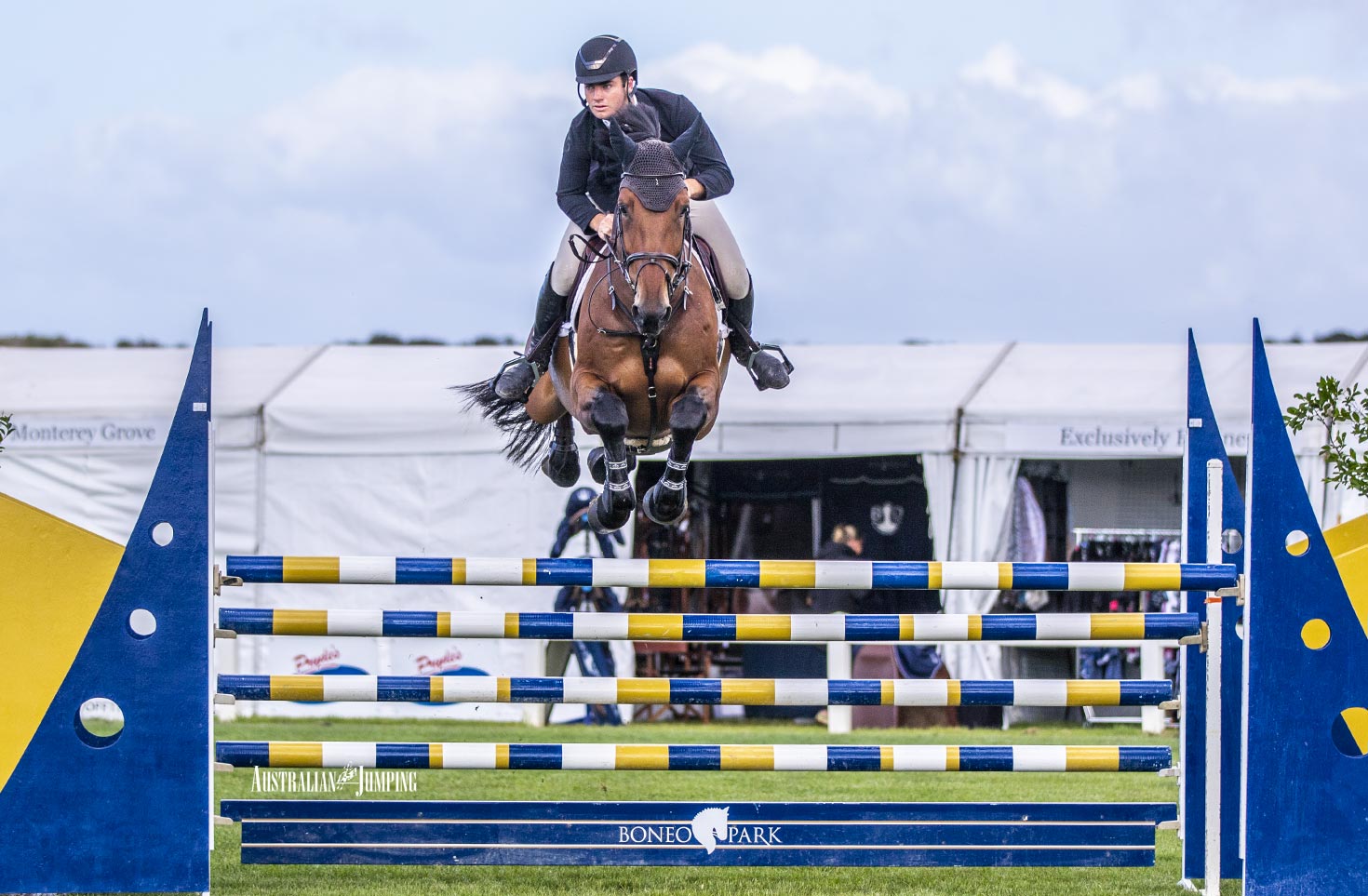 Tom McDermott and Yalambi's Harvard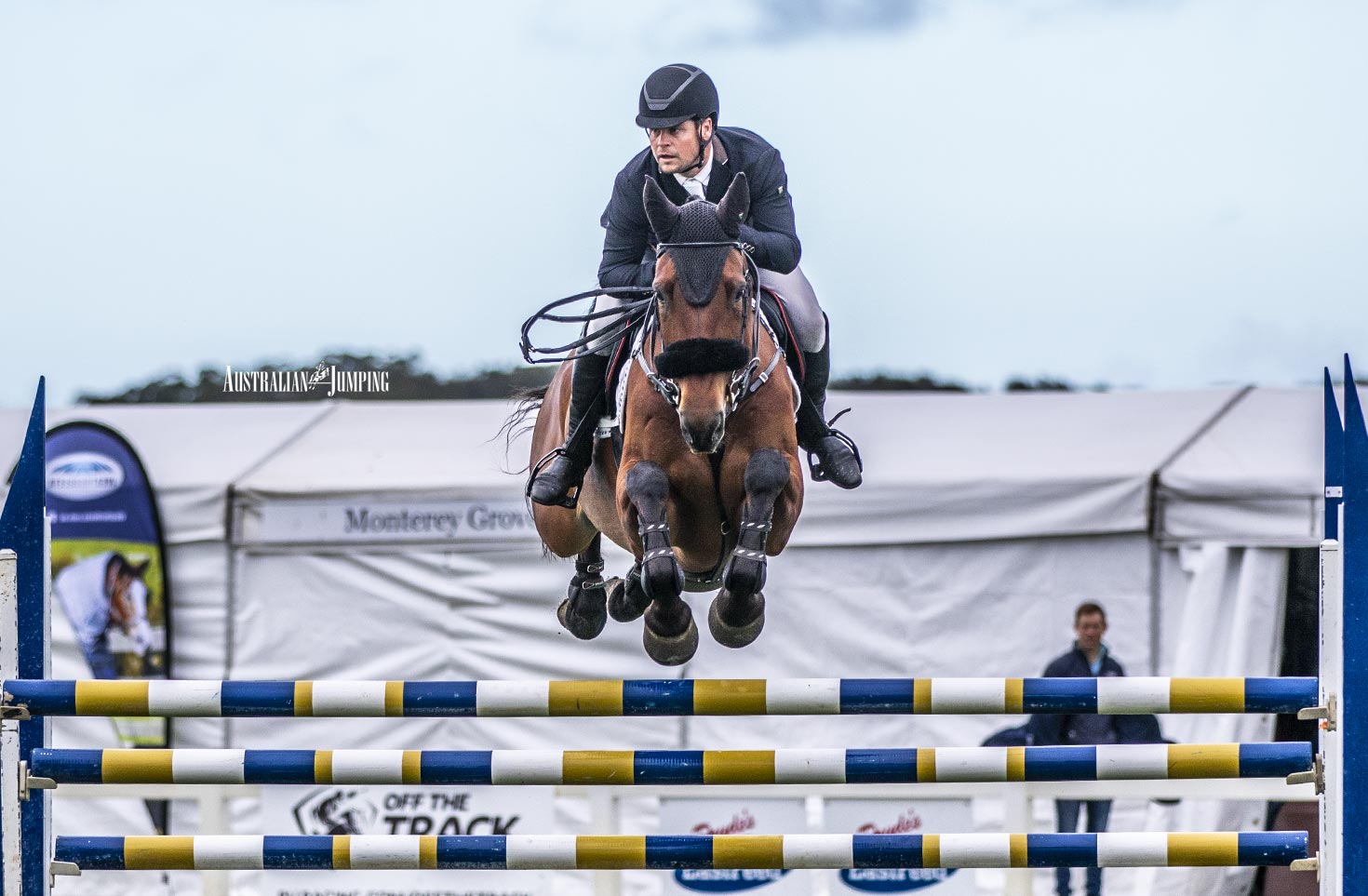 Billy Raymont and YPH Capulet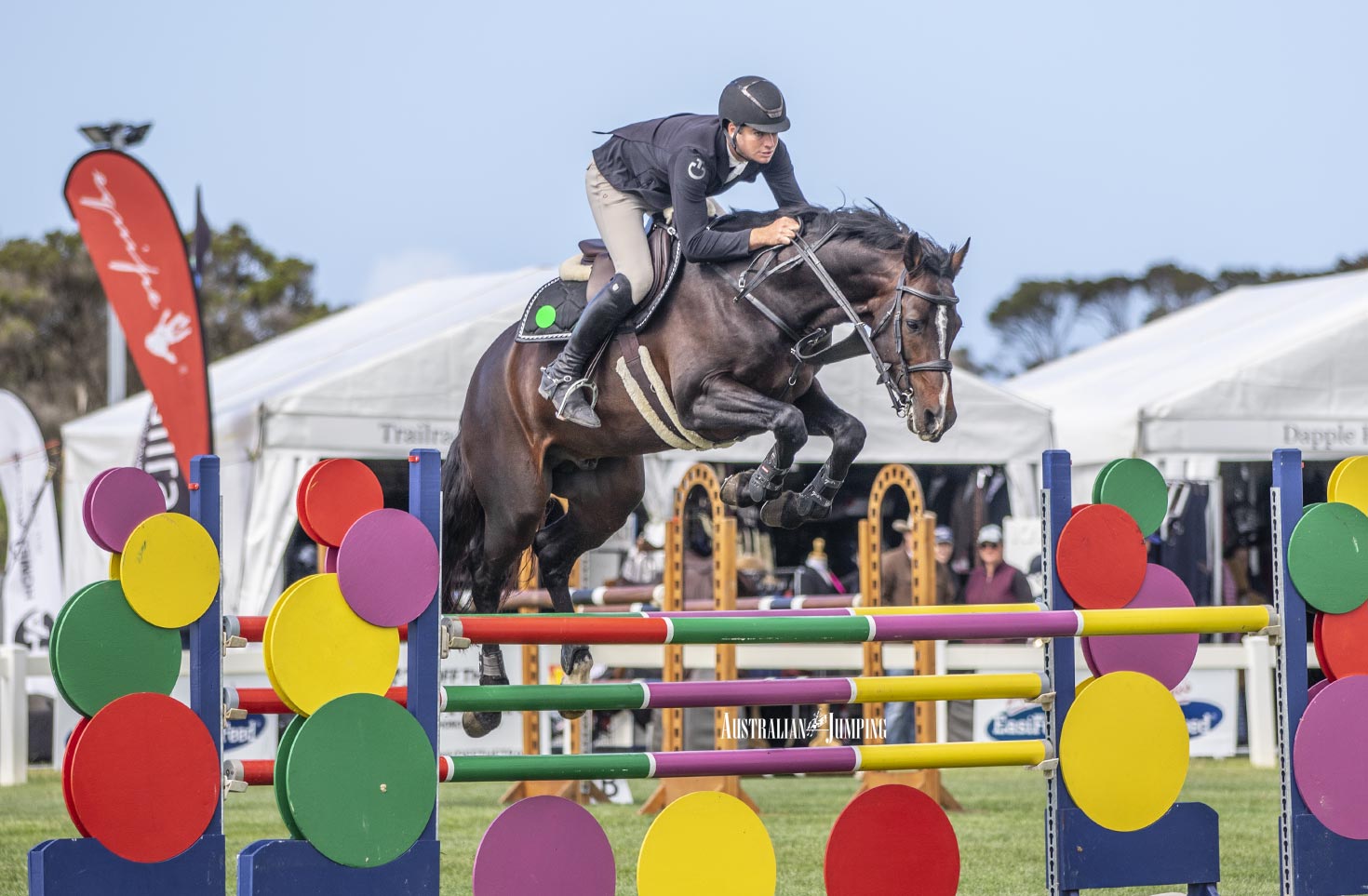 Tom McDermott and Cachassini II
CLASS 2: Interpath – Mini Prix Round 1 – 1.40m
The first ten placegetters in this class were:
| | | | |
| --- | --- | --- | --- |
| PLACE | RIDER | HORSE | $ |
| 1st | Brooke Campbell | Copabella Voltage | $300 |
| 2nd | Tom McDermott | Yalambi's Finnigan | $250 |
| 3rd | Brook Dobbin | Miranda MVNZ | $200 |
| 4th | Chris Chugg | KG Queenie | $150 |
| 5th | Sam Overton | Oaks Cassanova | $100 |
| 6th | Paul Brent | Cavalli Park Aliyah | $80 |
| 7th | Kristy Bruhn | Jack | $75 |
| 8th | James Arkins | Eurostar 1 | $75 |
| 9th | Laura Sloey | Copabella Cashmir | $50 |
| 10th | Olivia Hamood | Alan 111 Z | $50 |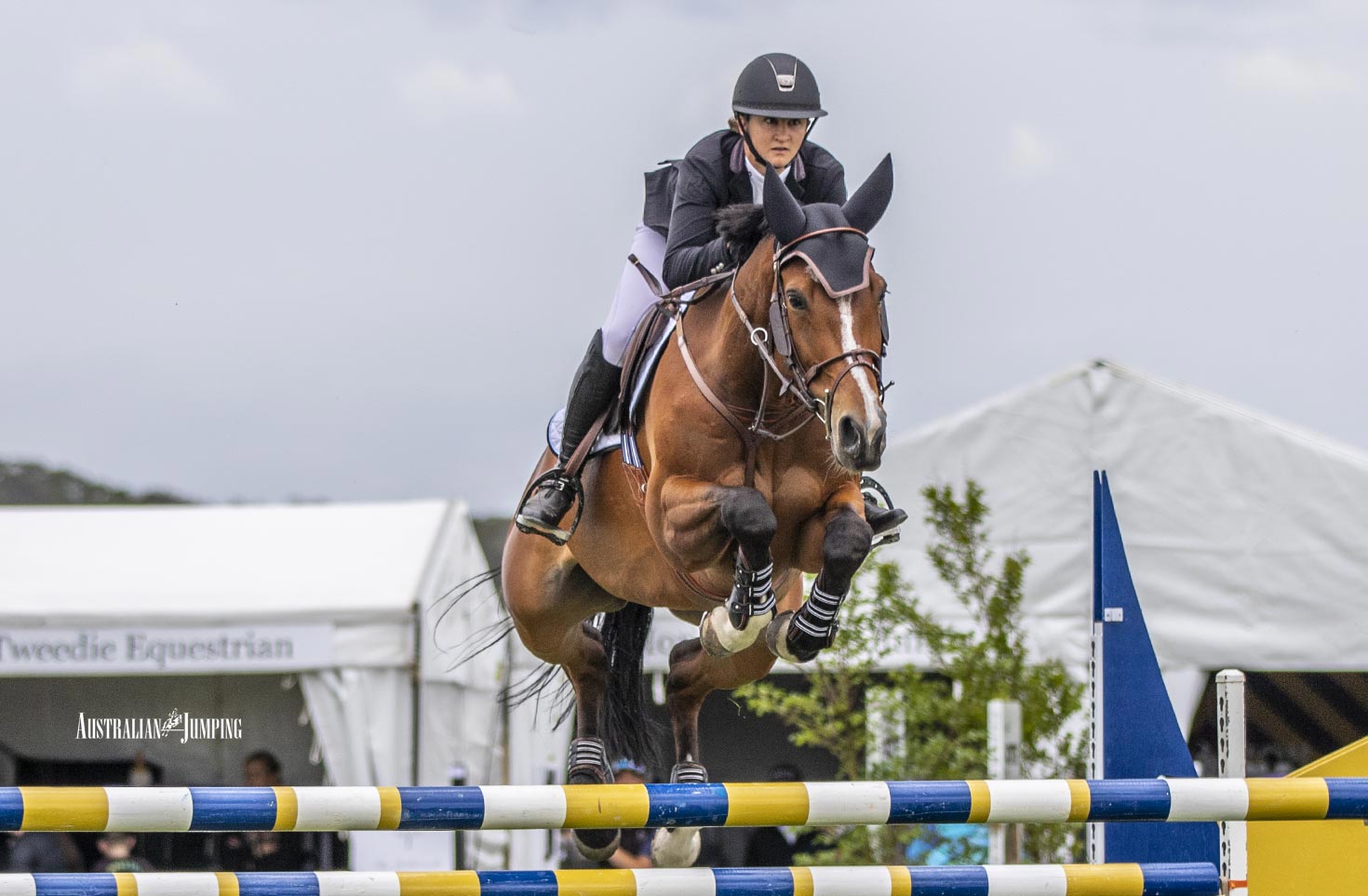 Brooke Campbell and Copabella Voltage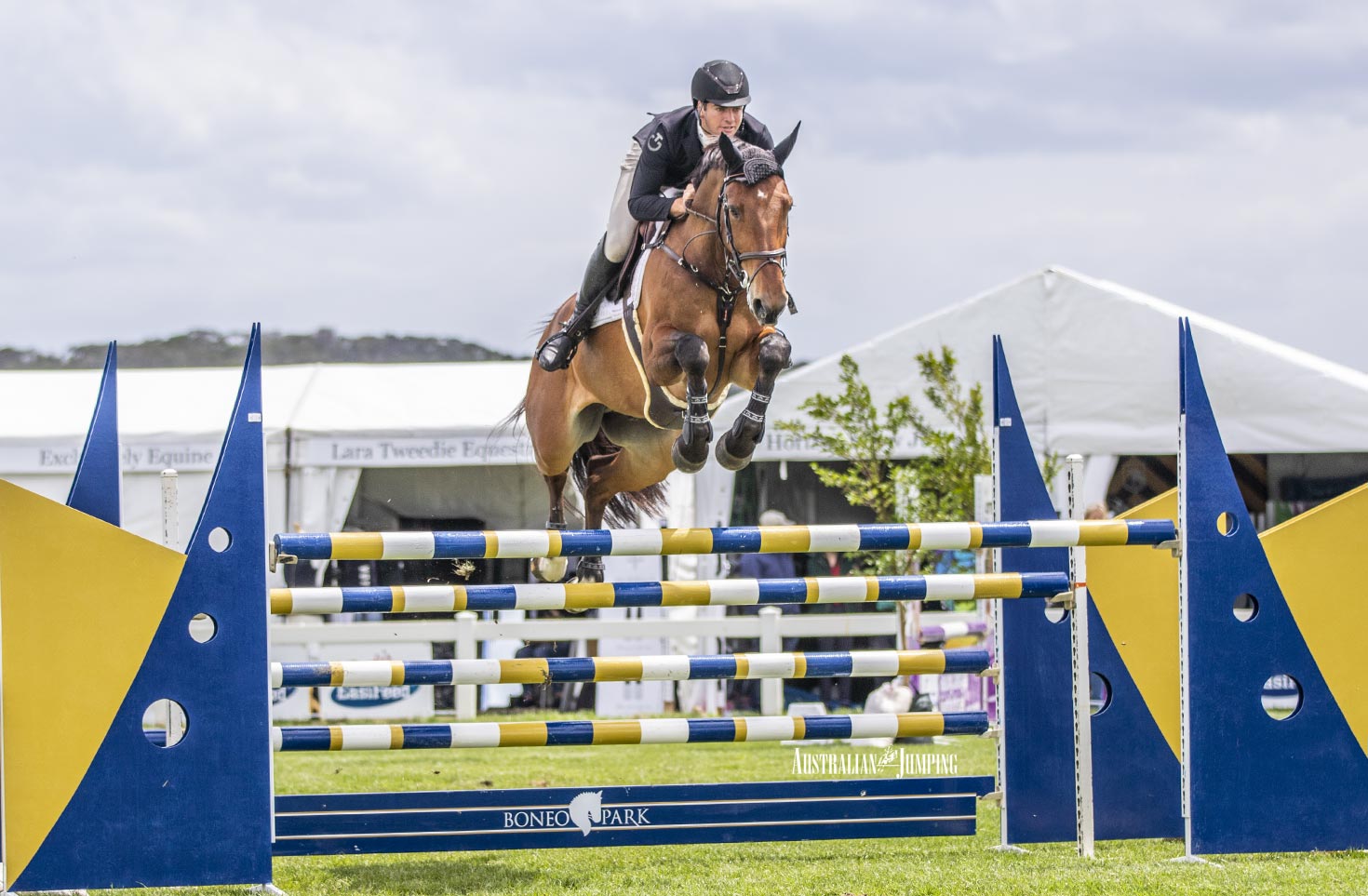 Tom McDermott and Yalambi's Finnigan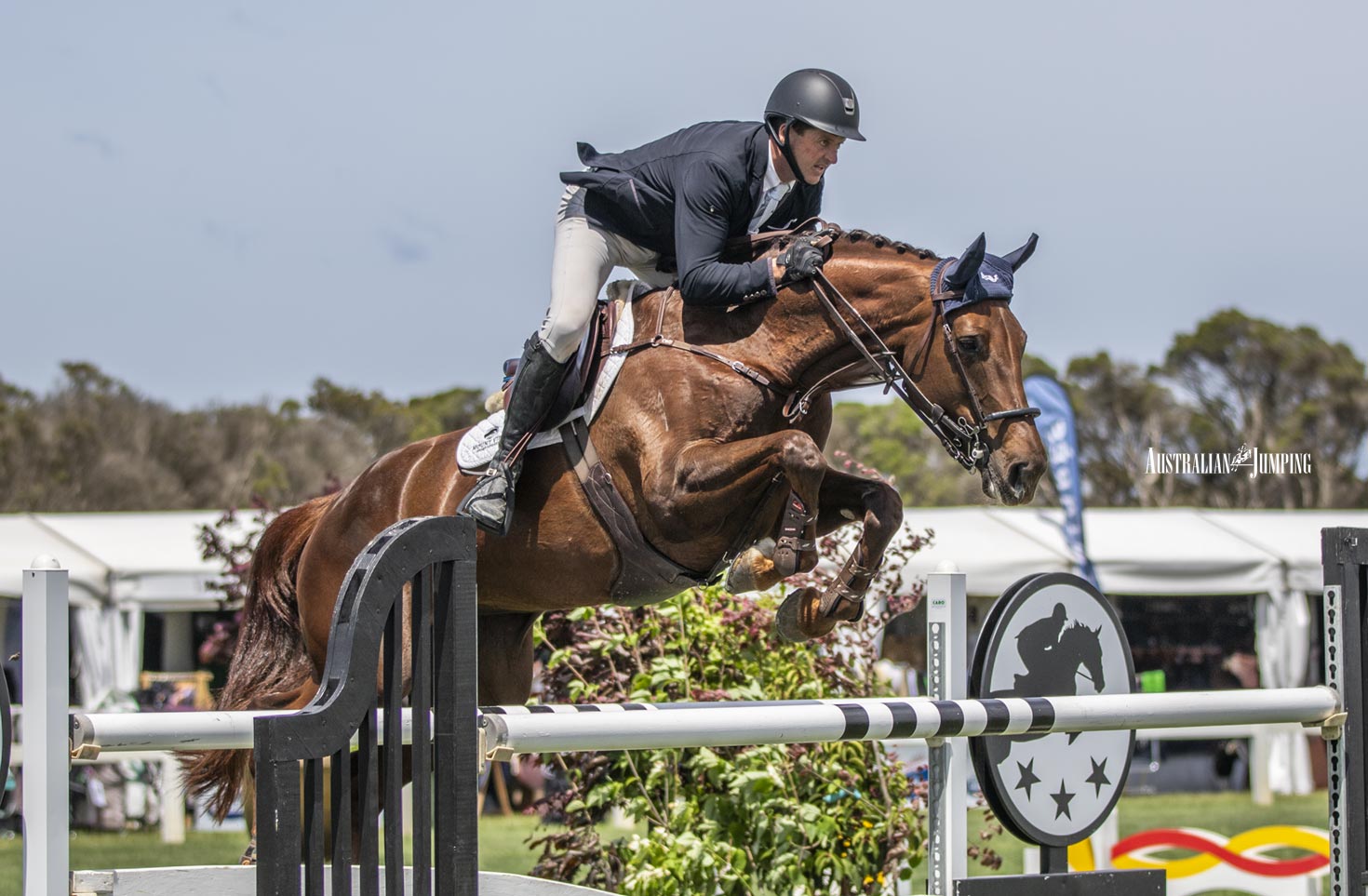 Brook Dobbin and Miranda MVNZ
CLASS 3: Beaconhills College – Australian Children's Championship Round 1 – 1.00m
The first ten placegetters in this class were:
| | | | |
| --- | --- | --- | --- |
| PLACE | RIDER | HORSE | $ |
| 1st | Holly Tomkins | Princess Annie | $60 |
| 2nd | Eden Kautz | RI Chinotto | $50 |
| 3rd | Charlee Dobbin | Dreamtime Invader | $40 |
| 4th | Olivia Hewitt-Toms | Gypsie Queen | $30 |
| 5th | Hayden Parker | Fat Boy Slim | $25 |
| 6th | Charlee Dobbin | Lovegrove | $20 |
| 7th | Charly Robinson-Smith | GB Ruby | $20 |
| 8th | Tanner Robinson | Shady Creek Blue Fire | $20 |
| 9th | Jorja Lenehan | Malvasia | $20 |
| 10th | Holly Tomkins | Donegal Red | $15 |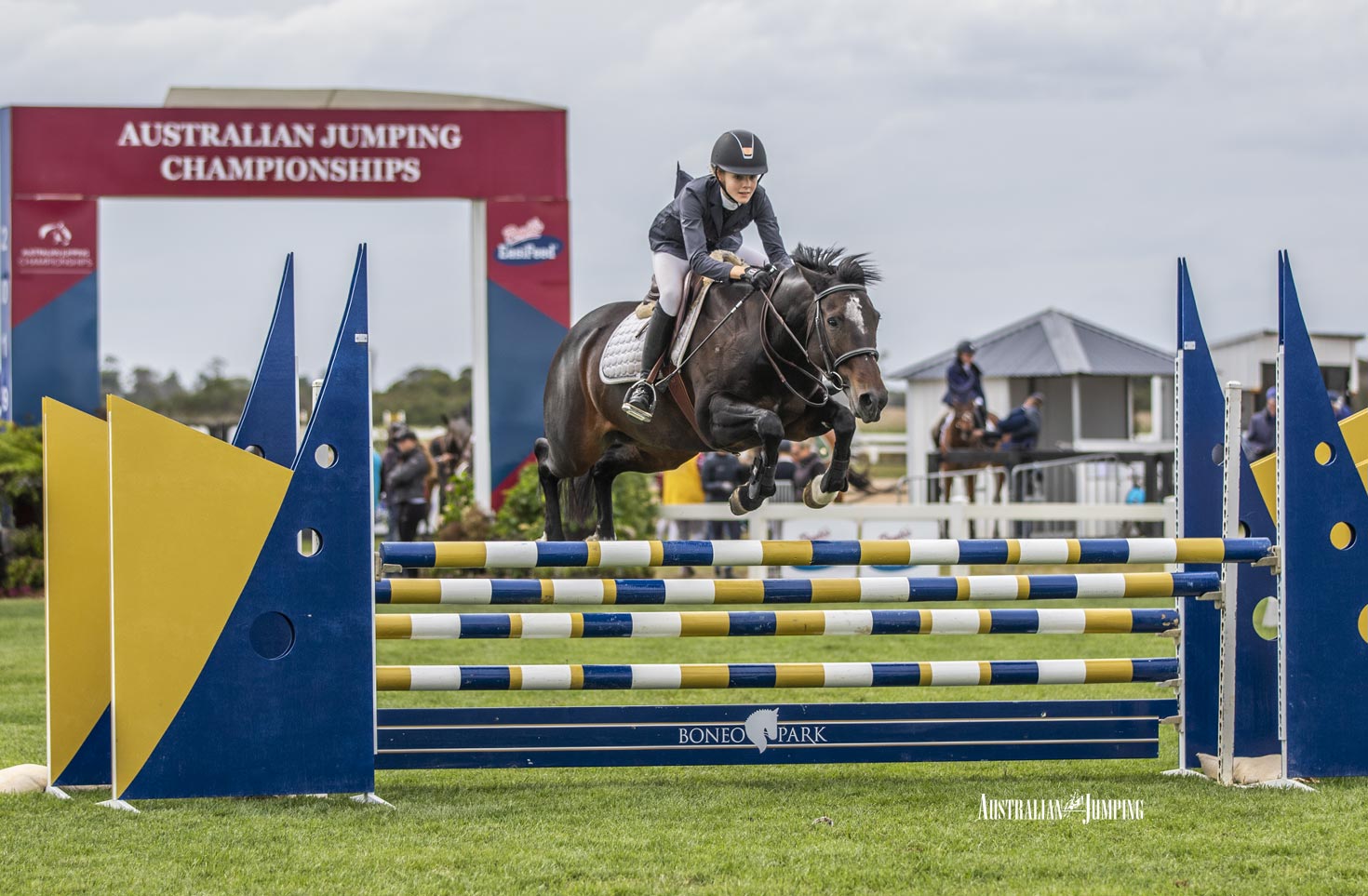 Holly Tomkins and Princess Annie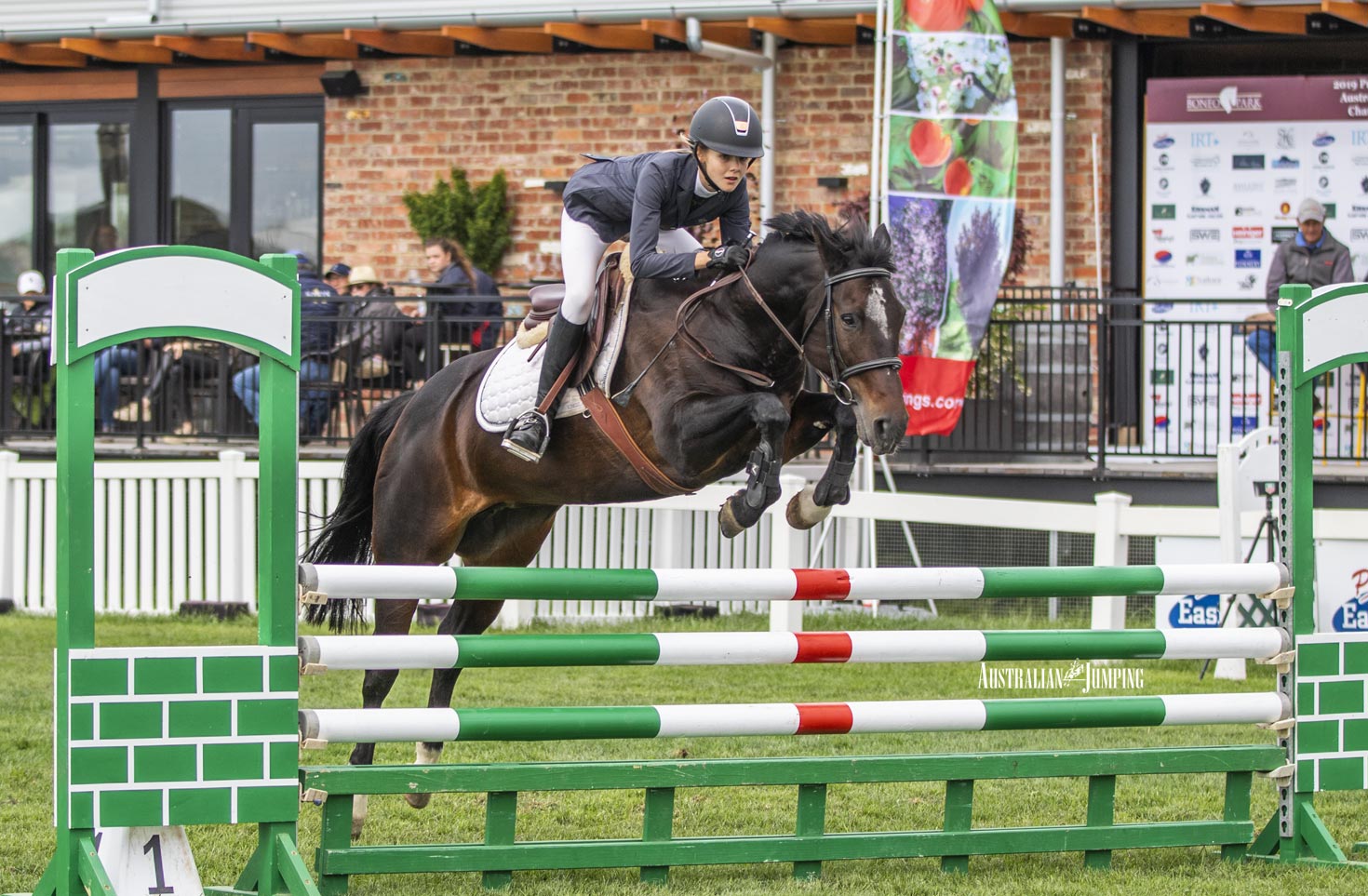 Holly Tomkins and Princess Annie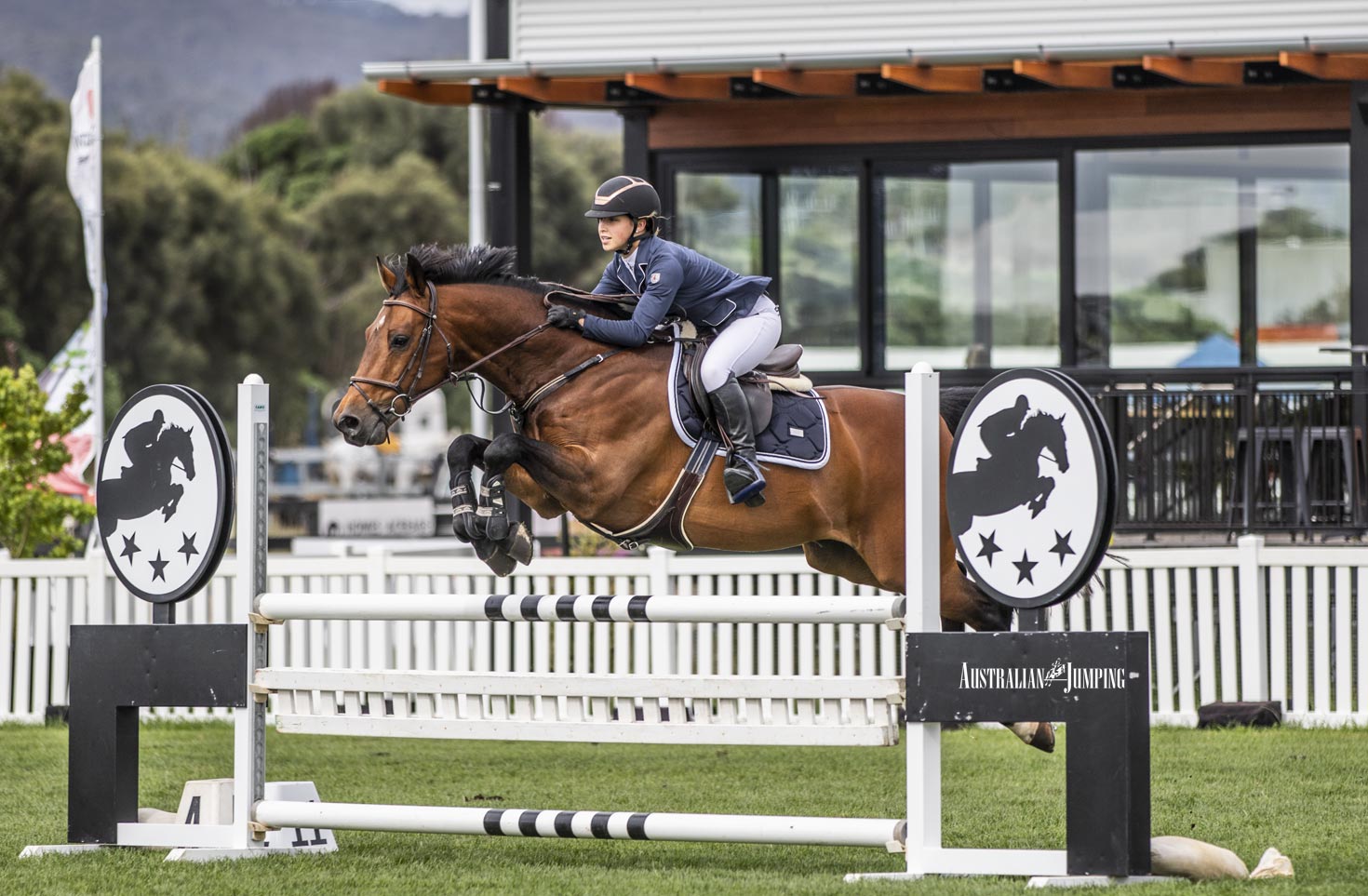 Eden Kautz and RI Chinotto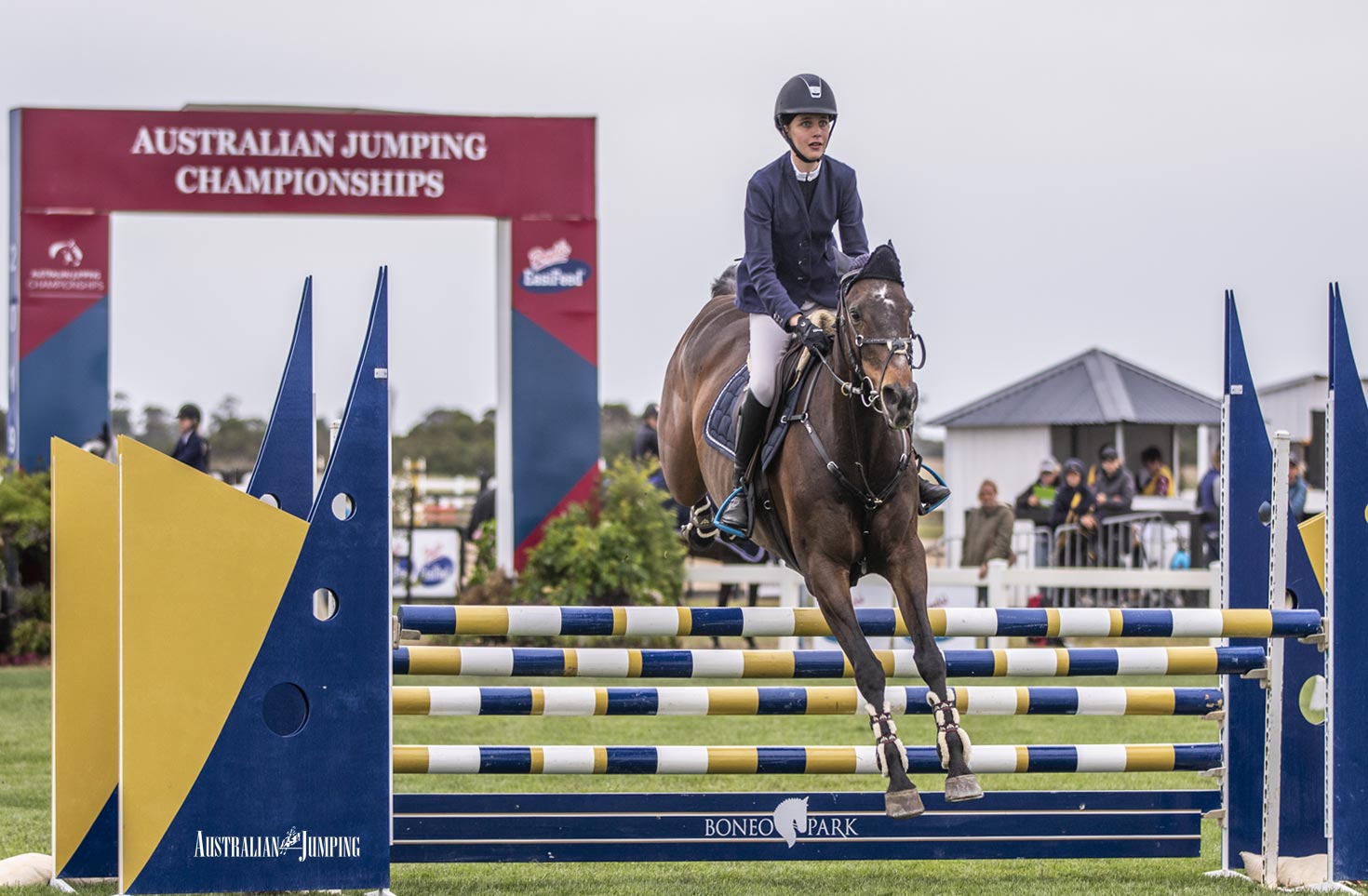 Charlee Dobbin and Dreamtime Invader
Homes and Acreage Arena 2
CLASS 4: Kelvin Grove Equestrian – Emerald Series Round 1 – 1.10m
The first twelve placegetters in this class were:
| | | | |
| --- | --- | --- | --- |
| PLACE | RIDER | HORSE | $ |
| 1st | Nicole Bruggemann | Nirvana MPH | $175 |
| 2nd | Nicole Bruggemann | Nalina MPH | $150 |
| 3rd | Isabelle Hutcheson | JEP Arizona | $125 |
| 4th | Guillermo Carballal | Converse | $100 |
| 5th | Madeline Sinderberry | Keilor Bamboo | $75 |
| 6th | Angela Dobbin | Orpheus MVNZ | $50 |
| 7th | Clay Simmonds | Hill Breeze Chacco De Lux | $45 |
| 8th | Jessica Brown | Equus Archer | $40 |
| 9th | Nicole Briggemann | Romley Quizmaster | $40 |
| 10th | Tesse Cook | Tulara For Chico | $35 |
| 11th | Chris Chugg | Dundee Des Forets | $30 |
| 12th | Brook Dobbin | Obelix MVNZ | $30 |
Advertisement


CLASS 5: Icepak – Open – 1.10m
The first eight placegetters in this class were:
| | | | |
| --- | --- | --- | --- |
| PLACE | RIDER | HORSE | $ |
| 1st | Kylie Zabel | Dusty Girl | $125 |
| 2nd | Kelly Lees | Ohio Silver | $100 |
| 3rd | William Wood | Platinum Blonde | $85 |
| 4th | Stacey Betar | Diamond B Britannia | $65 |
| 5th | Holly Webb | Excellent AEGZ | $55 |
| 6th | Wendy Schaeffer-MacDonald | Gitta Bella | $45 |
| 7th | Ryleigh O'Hare | Navahome Bono | $35 |
| 8th | Wendy Schaeffer-MacDonald | Sun Quest | $30 |
View Comments