rider History
Sharon Slater (née Scott)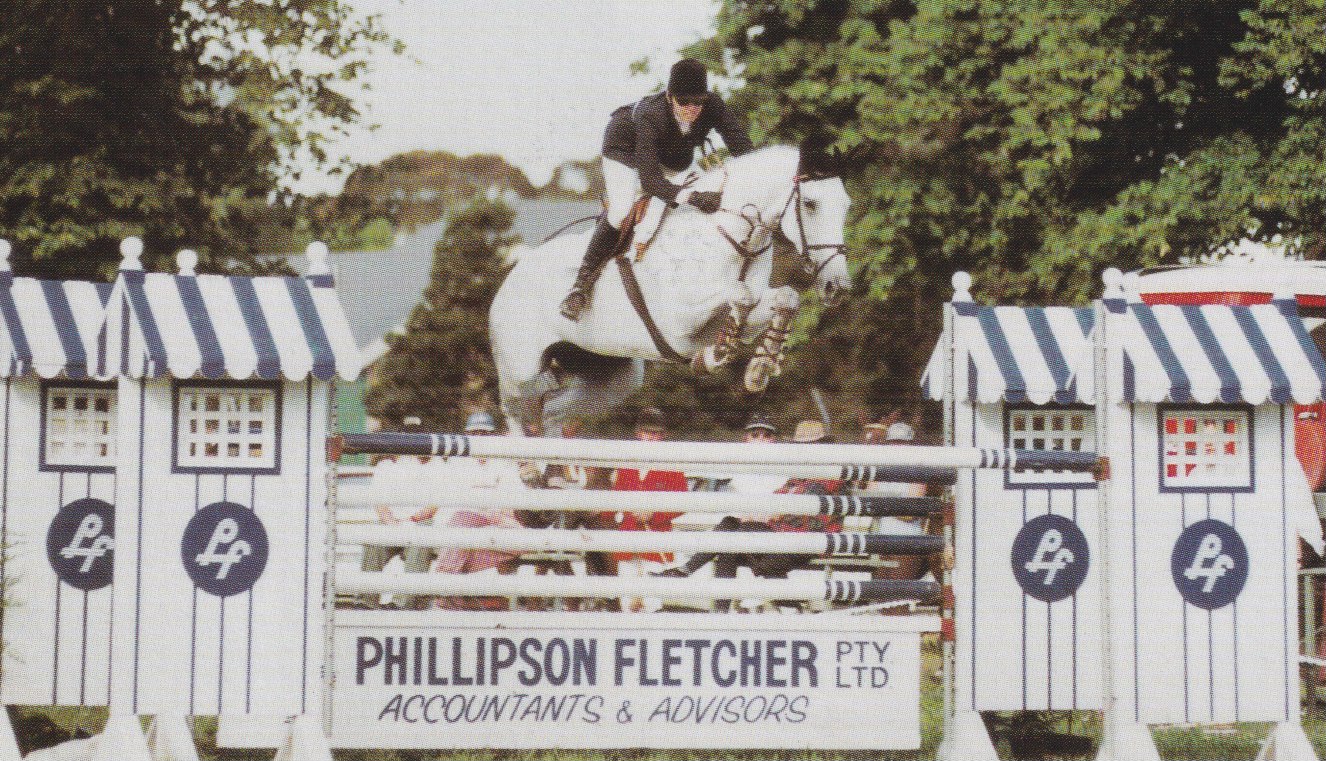 Julie Wilson
Above: Sharon Scott and Jox 1996 Australian Showjumping Championships. Photo Credit: Julie Wilson
Sharon Slater (née Scott) originally from Western Australia and now married to well known former rider Bill Slater, has resided in NSW for many years.
At the age of 13, Sharon worked at a local riding school, Broadacres, in WA on weekends in return for rides on the school horses. At age 16 she started working full time and was riding and teaching there for 9 years and from age 17 started competing in showjumping events.
Advertisement


Sharon first came to the top of the sport with Mowty, a horse purchased from Ron Easy in 1988. Mowty was a talented thoroughbred gelding by No Reconciliation who Sharon produced up to World Cup level. In the 1993/1994 World Cup season Mowty finished third in the final standings, winning the Qualifiers at Adelaide Royal and Foundation Adelaide. He also placed second at Metro Adelaide, Shepparton and Mulwala and third at Brigadoon. Mowty also won the Fairbridge WA Qualifier in 1995 and was third at Brisbane Royal in 1996.
Tragically, at the age of fourteen, Mowty died of a heart attack whilst jumping in the World Cup at Carrara in 1996. This would have been devastating for Sharon and everyone connected with this wonderful horse.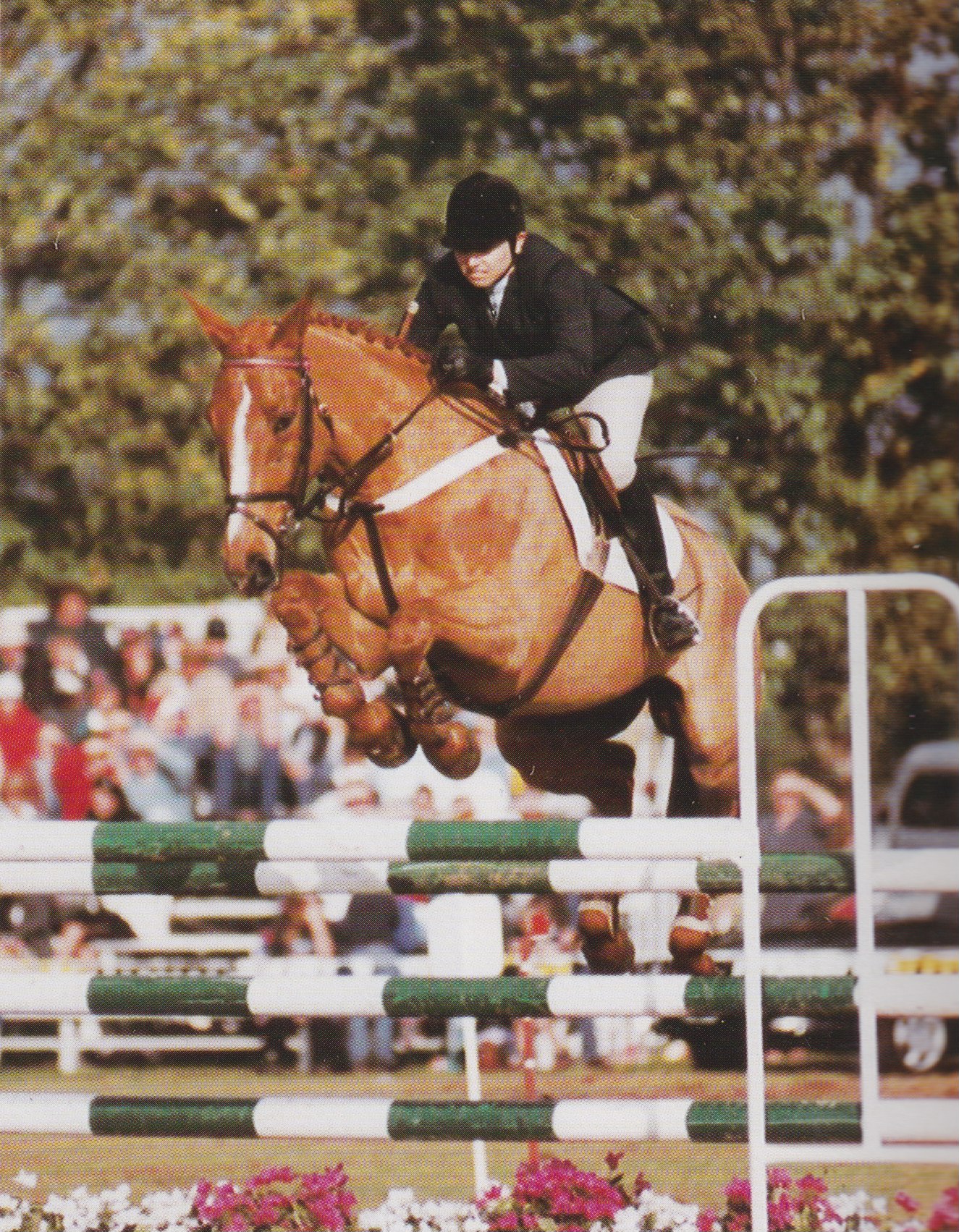 Sharon Scott and Mowty. Photo Credit: Julie Wilson
Sharon's next star was Jox, a big grey gelding with a huge amount of talent. They enjoyed a great partnership winning four World Cup qualifiers and many other top competitions including the inaugural Hermès International Grand Prix in Sydney in 1996. Sharon was sponsored for two seasons by Hermès until Jox was snapped up by the United States rider, Alison Firestone.

Sharon Scott and Jox. Winners Hermès International Grand Prix 1996. Photo Credit: Julie Wilson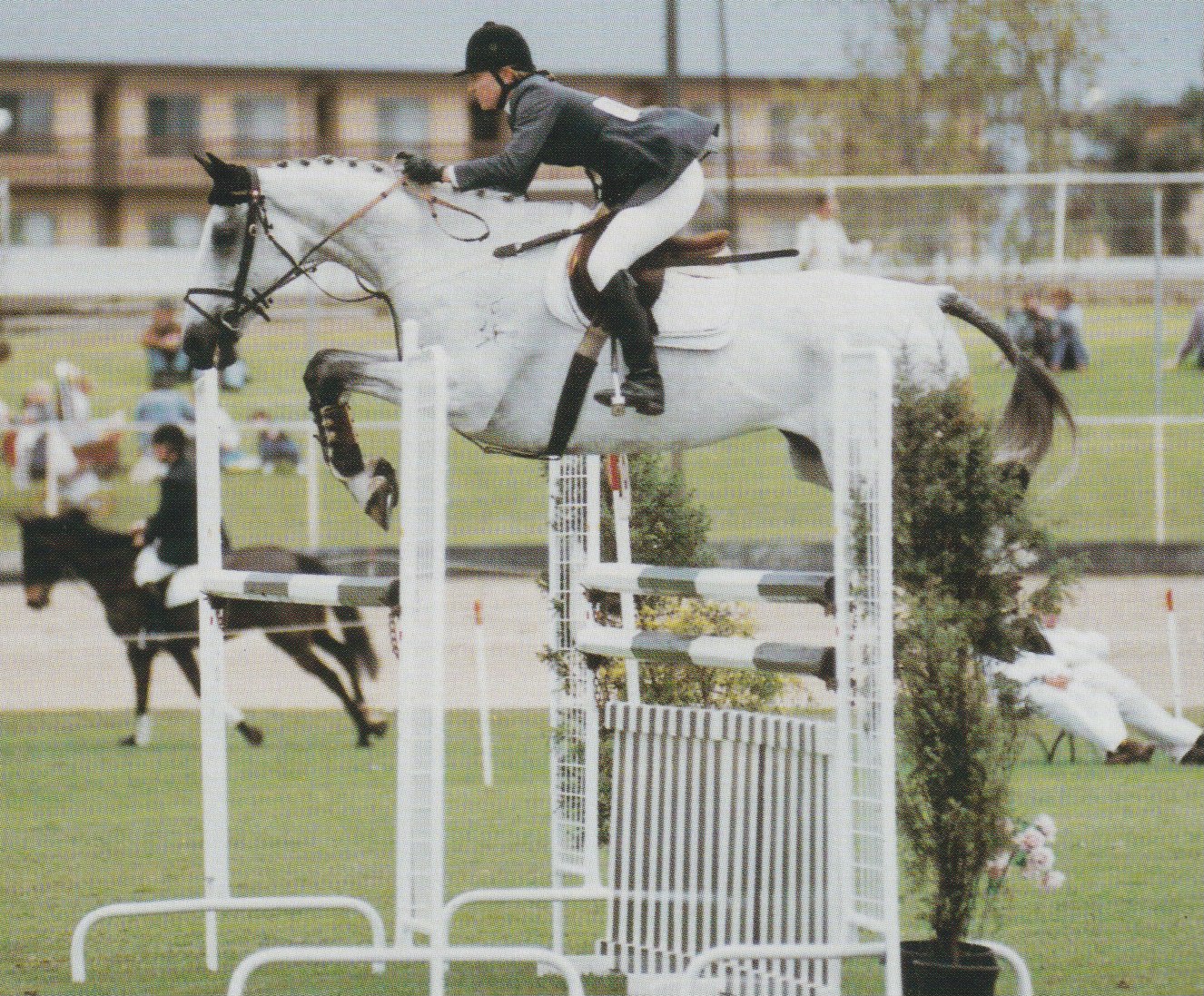 Sharon Scott and Jox – winners of the Dapto Volvo World Cup Qualifier 7 December 1996. Photo Credit: Julie Wilson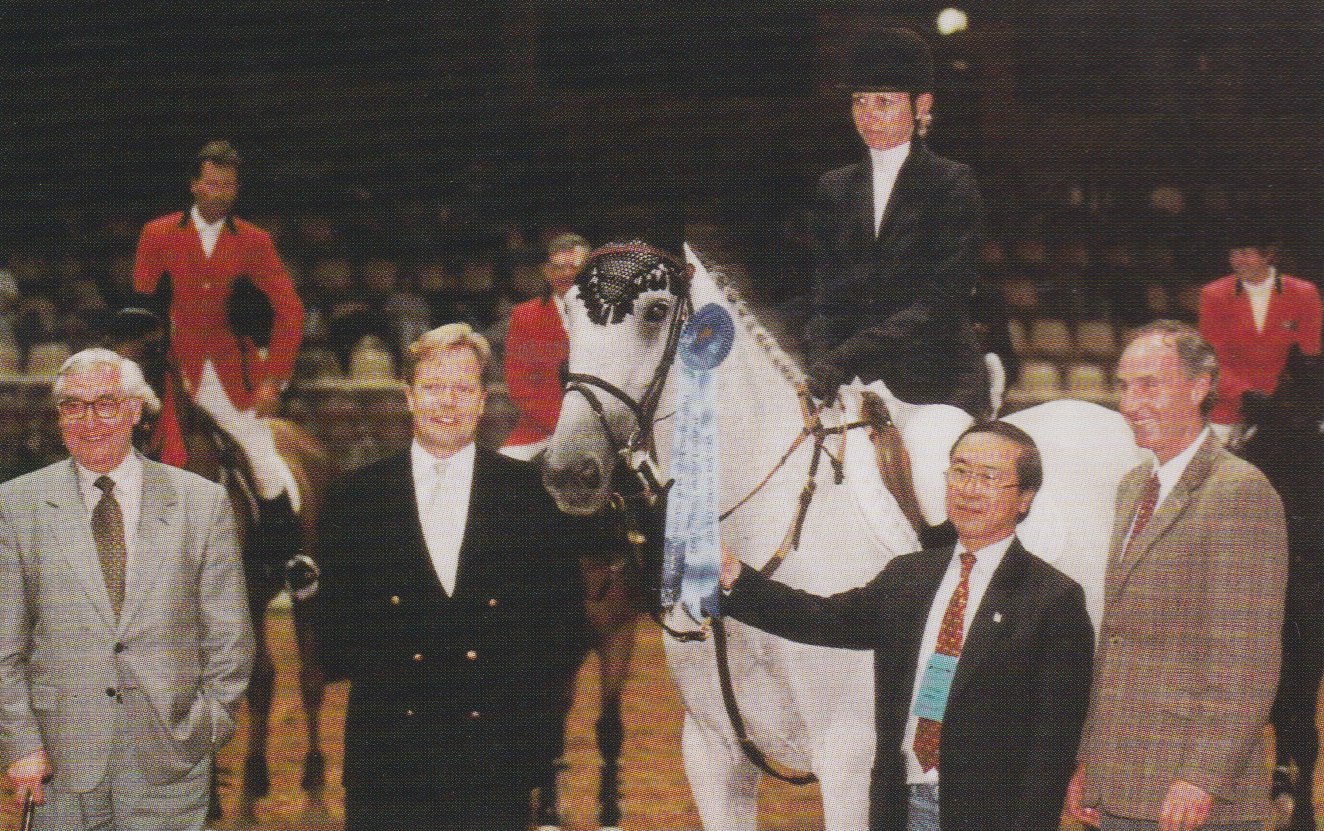 Sharon Scott and Jox – winners of the indoor Horseworld World Cup Final 7 December 1997.
Photo Credit: Julie Wilson
After Jox was sold at the start of 1998, Sharon had a break from competition at that level for about 12 years until the wonderful stallion CP Ulixes came along.
CP Ulixes won two and had two second placings from six World Cup starts in his first season. He also won NSW jumping horse of the year for 2012 and 2013 before retiring through injury.
Advertisement

The below video is of Sharon and CP Ulixes winning the 2013 Sydney Royal World Cup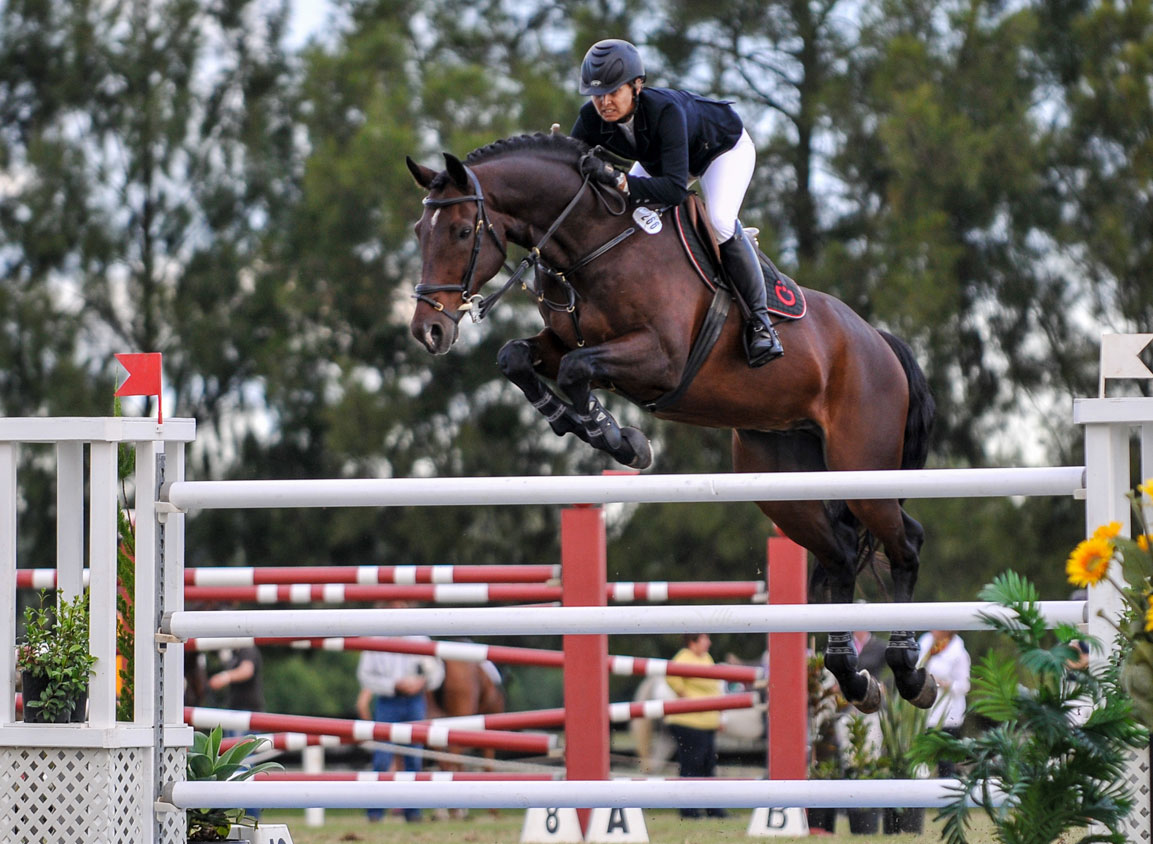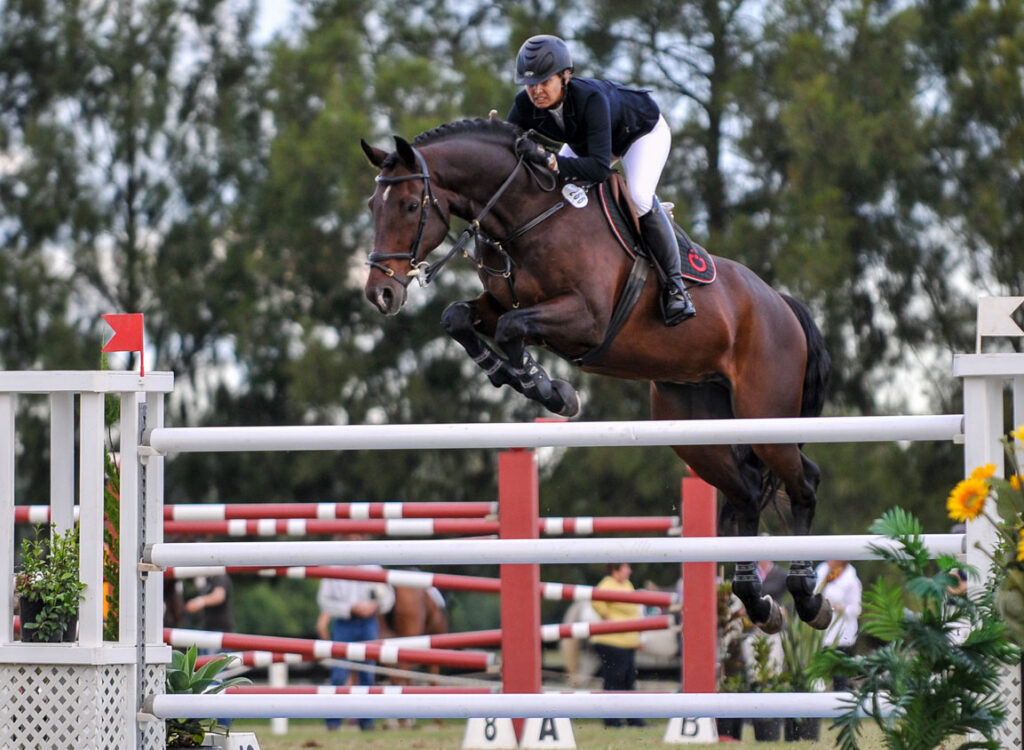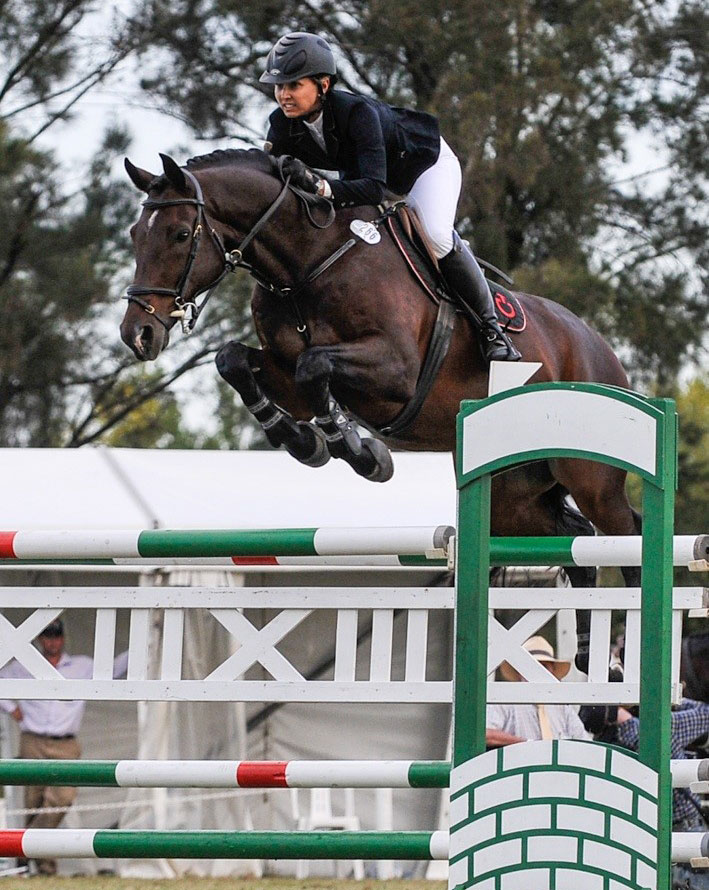 Above: Sharon Slater and CP Ulixes
Some key results for CP Ulixes include:
Winner – NSW State Championships 2012
Winner – Wallaby Hill Grand Prix 2012
Winner – Silver Final Showcase of Showjumping 2012
Winner – Grand Prix at Australian Championships 2012
Runner-up – Senior Australian Champion 2012
Winner – Diamond Grand Prix Jump in the Hawkesbury 2013
After CP Ulixes retired,  Sharon took over the ride from George Sanna of imported Heartbreaker mare CP Aprilla whom she and Bill own with George.
Charles Blinkworth originally imported CP Aprilla from Holland as a 5yo. She won the Australian Championships in 2010 with George Sanna before returning to Europe to campaign with George. After some initial success, she sustained an injury and eventually returned to Australia. She was a brave and careful mare but could be bit of a handful at times.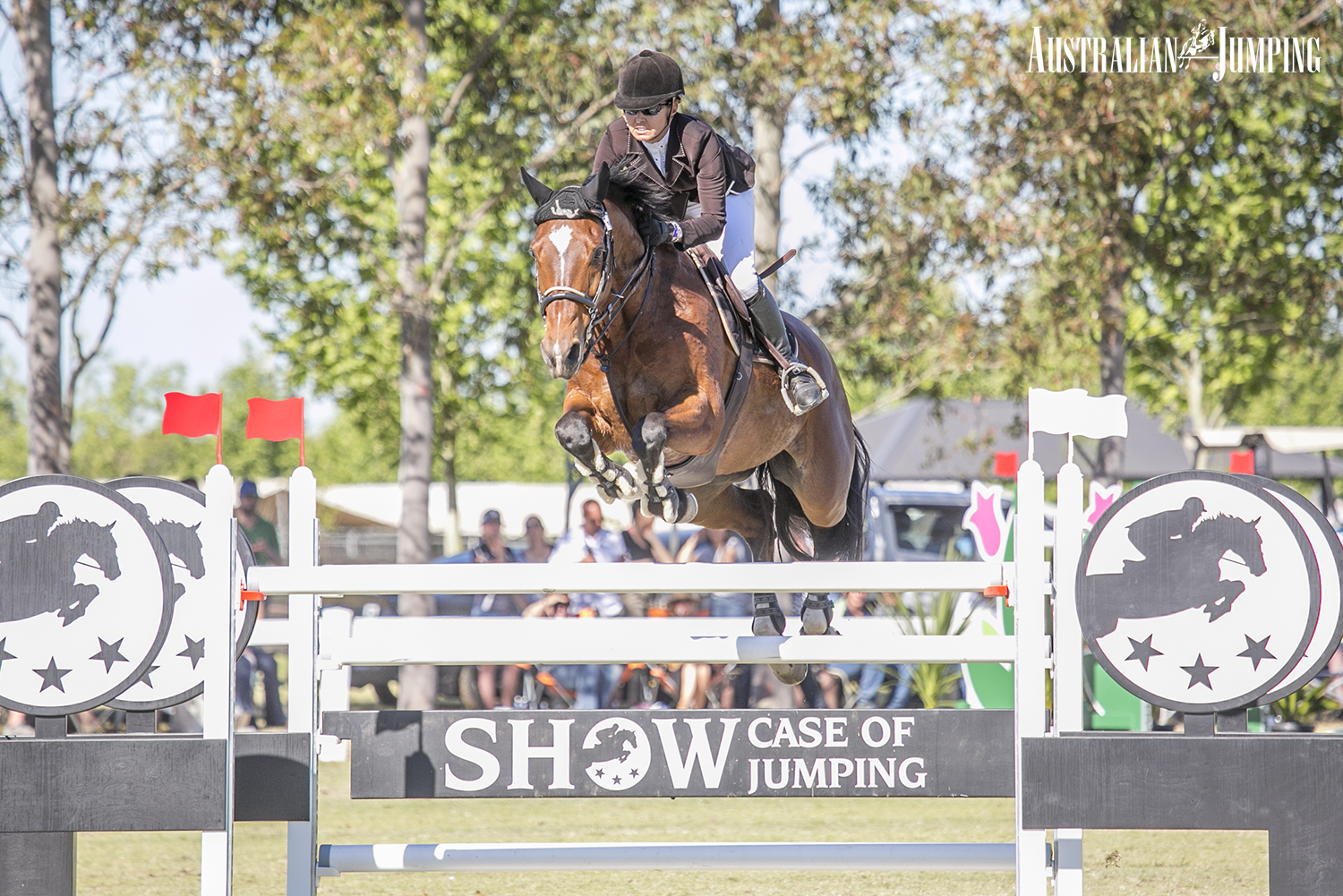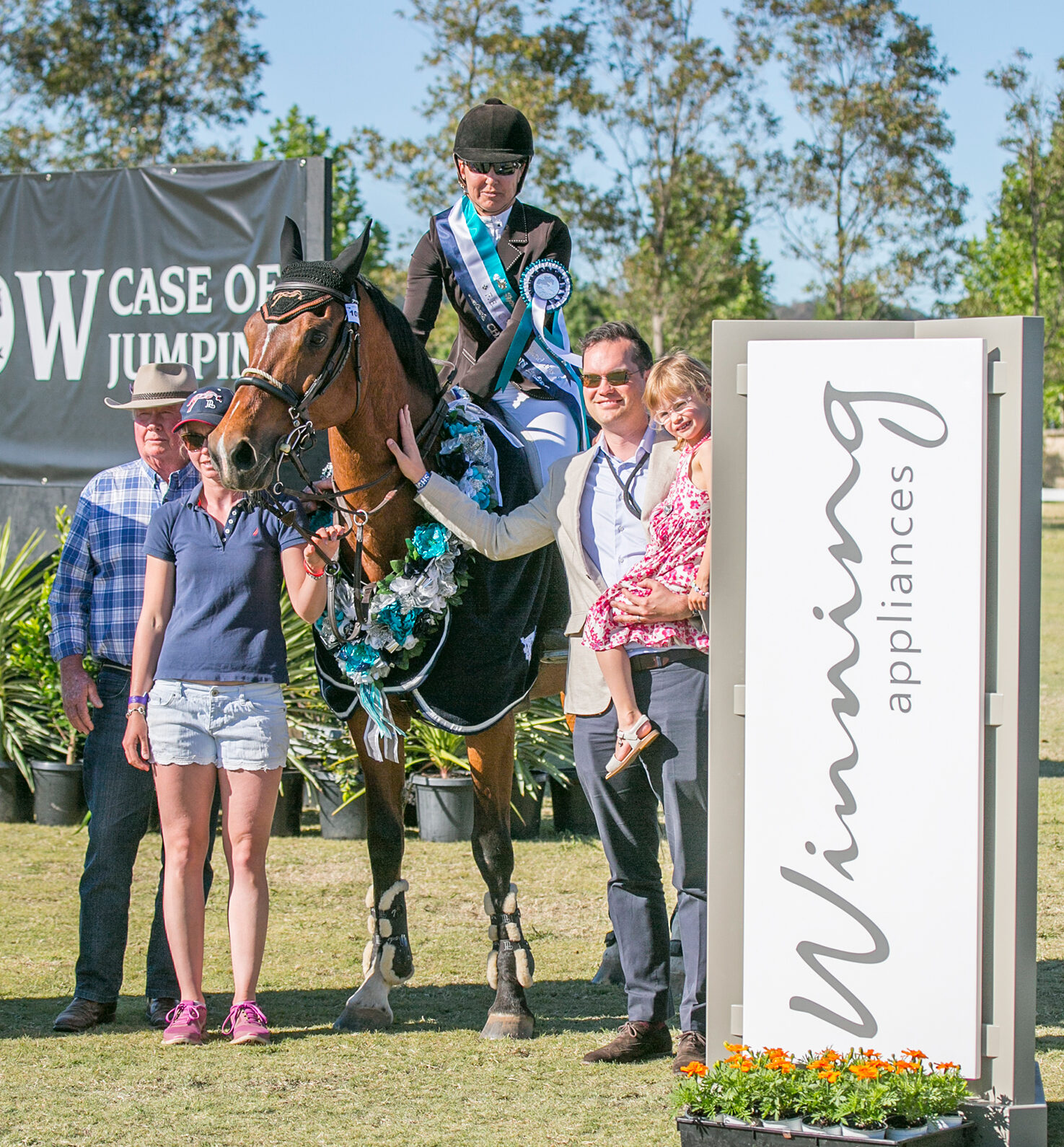 Sharon Slater and CP Aprilla at 2016 Showcase of Showjumping.
Sharon's current star is a stunning young stallion Cachassini 11. With Sharon onboard, Cachassini 11 was named 2018 Dressage and Jumping with the Stars Young Jumping Horse Champion of Champions and 5YO winner.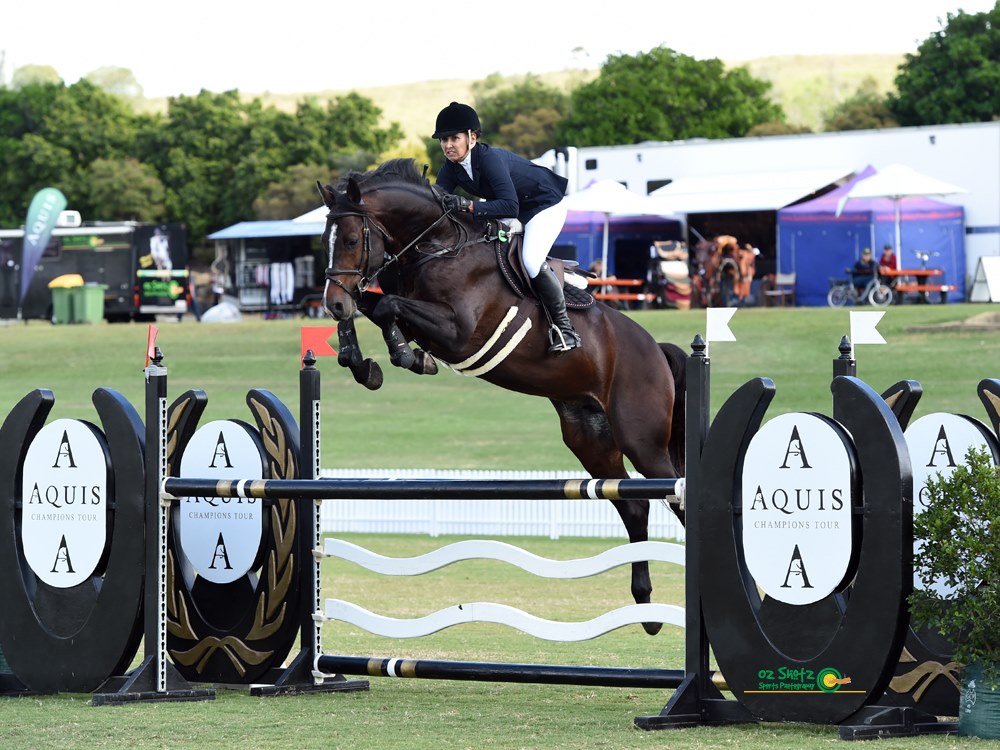 Sharon Slater and Cachassini 11 at the AQUIS Champions Tour. Photo Credit: Oz Shotz Photography.
Campained in 2019 by Australian Senior Jumping Champion Tom McDermott, Cachassini 11 is showing great form and coming back from the COVID-19 break, the combination of Sharon and Cachassini 11 look like they have a very promising future together.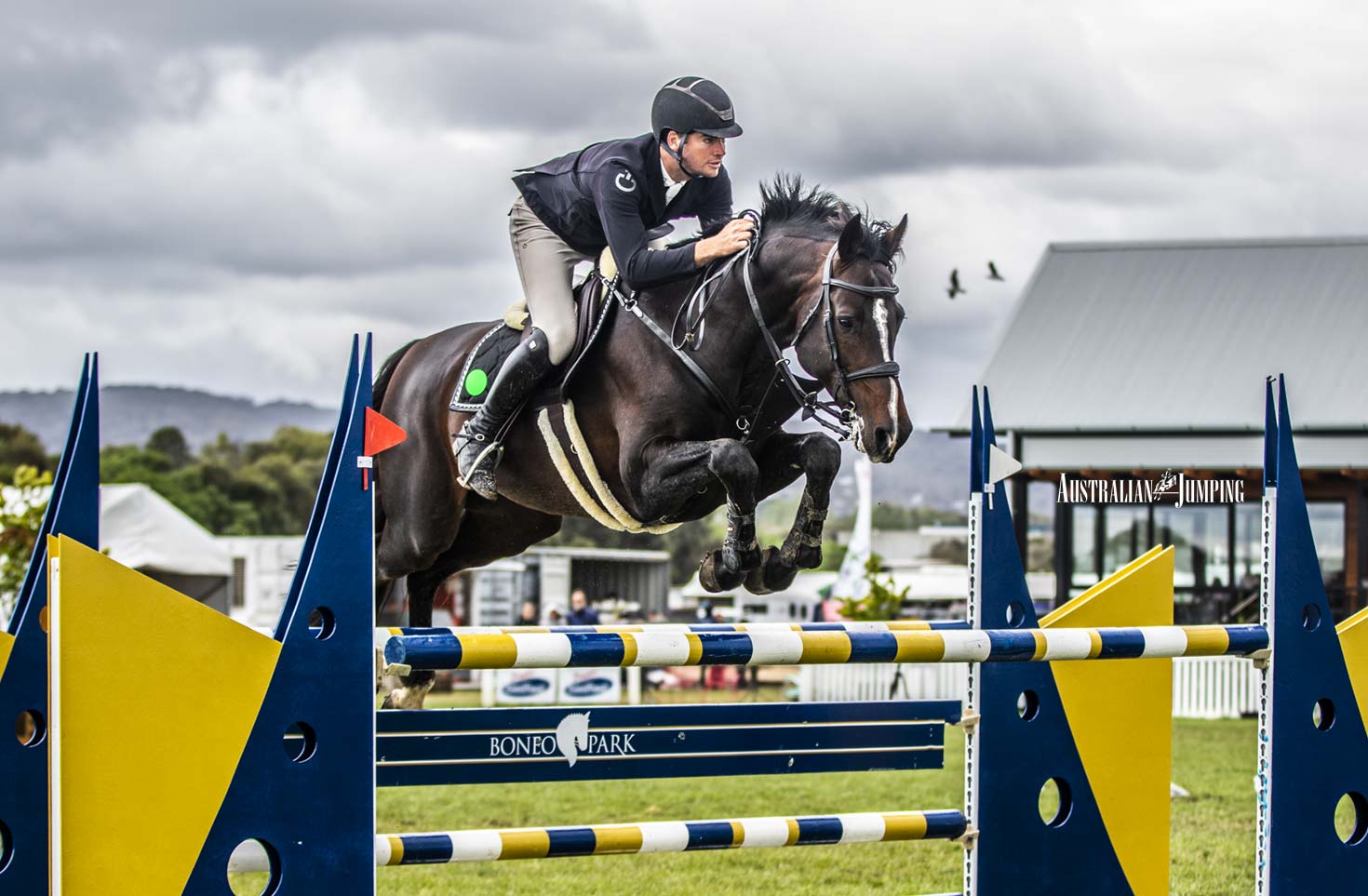 Cachassini 11 and Tom Mc Dermott at the 2019 Australian Showjumping Championships.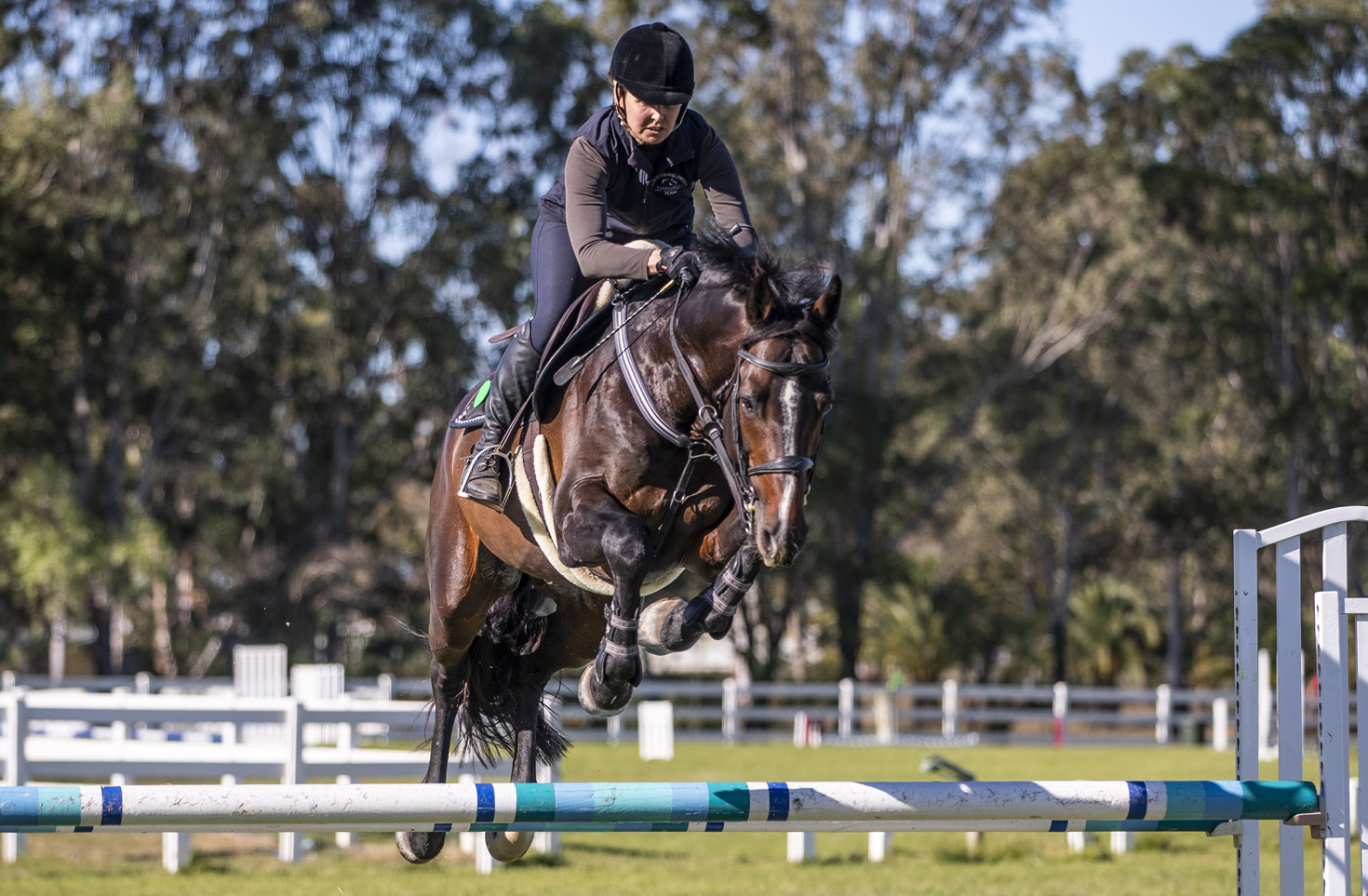 Sharon Slater and Cachassini 11 at Sydney Showjumping Club 5th July 2020.
Not only a talented and successful horsewoman, Sharon is also a valued coach who for many years has been inspiring and encouraging riders of all levels and is a much liked and respected member of the jumping community.
View Comments