Jamie Kermond takes out Prince of Wales Cup at Royal Melbourne Show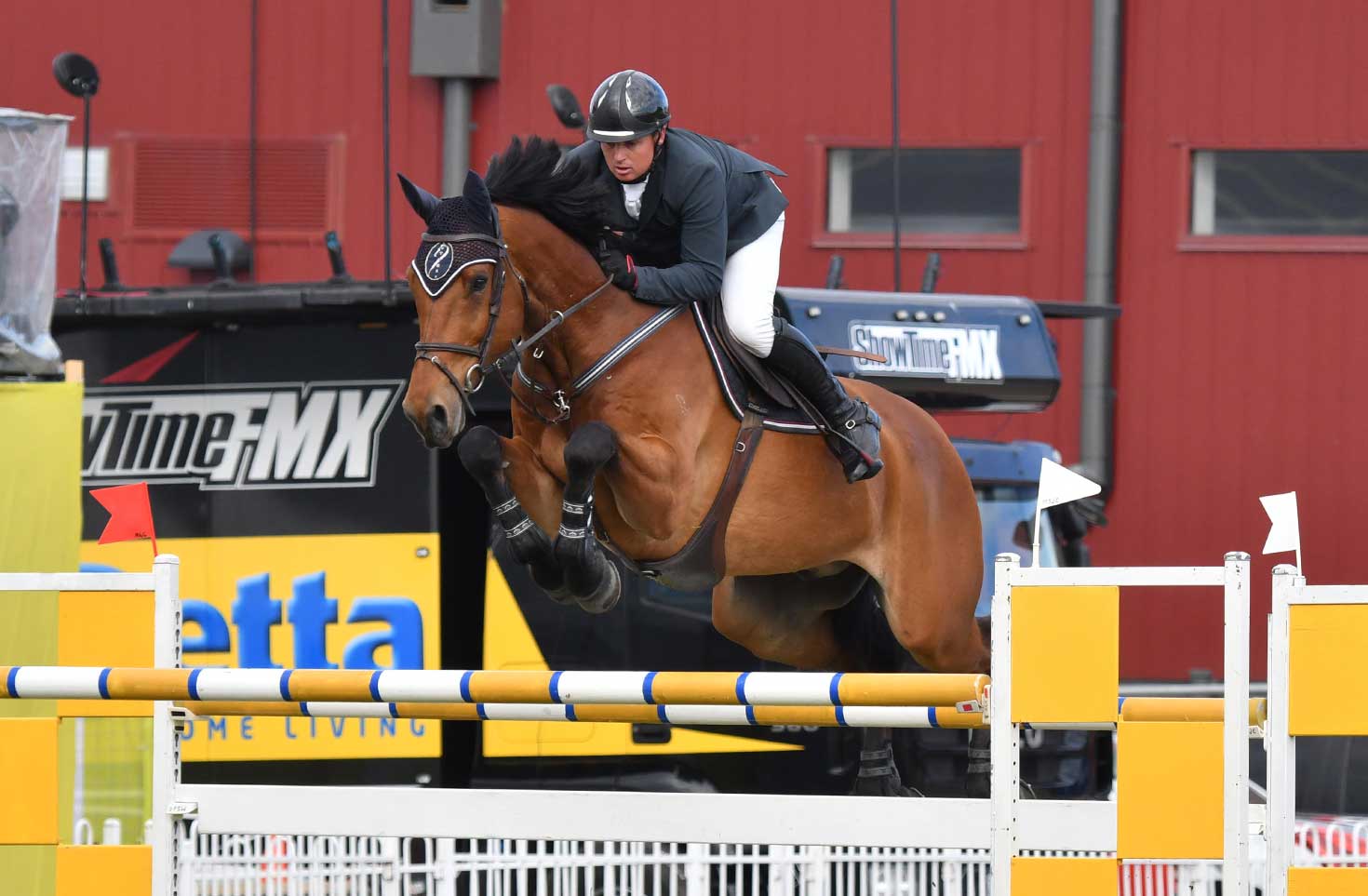 Julie Wilson
Jamie Kermond and Yandoo Oaks Constellation
The World Cup Qualifier was not the only major jumping event on the program at the Royal Melbourne Show a couple of weeks ago. The time honoured Prince Of Wales Cup was conducted on Friday and was used by many of the World Cup combinations as a warm-up class, thereby attracting an excellent quality field. Having been run for almost 50 years, the list or winners is a who's who of Australian Jumping history. The 2019 edition of the cup added a new chapter to the story, with the winner very worthy of place among the illustrious champions that have gone before them.
This class was conducted under conditions whereby a jump-off would only be required should more than one combination finish the round on equal penalties. Seventh combination on course, was Jamie Kermond and Yandoo Oaks Constellation, who were the first to record a clear round, well under the time allowed. This pair had the title to themselves until the 14th combination out, Katie Laurie and Casebrooke Lomond also went clear which meant that now a jump-off would be required to determine the winner. Shortly after, the Adelaide Royal World Cup Qualifer  winning combination of Russell Johnstone and Daprice also went clear to make it a three way jump off.
Advertisement

Quality rides, with just single rails taken were recorded by the following combinations; last year's winning pair of Tom McDermott and Elegance De La Charmille, Billy Raymont and Anton, James Harvey and Tyrone VDL, AJTL Round 1 winning team member Amanda Madigan and Diamond B Vivienne, Katie Laurie and Cera Caruso, Jess Stones and Diamond B Vermont, David Cameron and Finch Farm Clifford, and finally, three time winner of this event, Brook Dobbin, riding Gina MVNZ.
As is often the case in jumping the cream certainly rose to the top here. Only three riders in this field could call themselves either Olympians or WEG representatives, and those were the three that made it into the jump-off. First out in the jump-off were Jamie Kermond and Yandoo Oaks Constellation. They had a terrific round, going clear in 48.14 seconds, to really put the pressure on the following two combinations. Next were Katie Laurie and Casebrooke Lomond. Knowing that Kermond had set a fast time, they had no option but to go for it. They achieved a great time of 46.05 seconds, however a single rail half-way through their round put them out of contention. Last out were Russell Johnstone and Daprice, who went clear, but in a time of 48.40 seconds, not quite good enough to snatch the win.
At the presentation Kermond expressed his gratitude to the show organisers as well as his excitement in getting his name on the cup which has so many famous names from the past on it.
The first six placings in this class were:
| | | |
| --- | --- | --- |
| PLACE | RIDER | HORSE |
| 1st | Jamie Kermond | Yandoo Oaks Constellation |
| 2nd | Russell Johnstone | Daprice |
| 3rd | Katie Laurie | Casebrooke Lomond |
| 4th | Tom McDermott | Elegance De La Charmille |
| 5th | Billy Raymont | Anton |
| 6th | James Harvey | Tyrone VDL |
View Comments