18 Year Old Jasmine Dennison takes out the Melbourne Royal World Cup Qualifier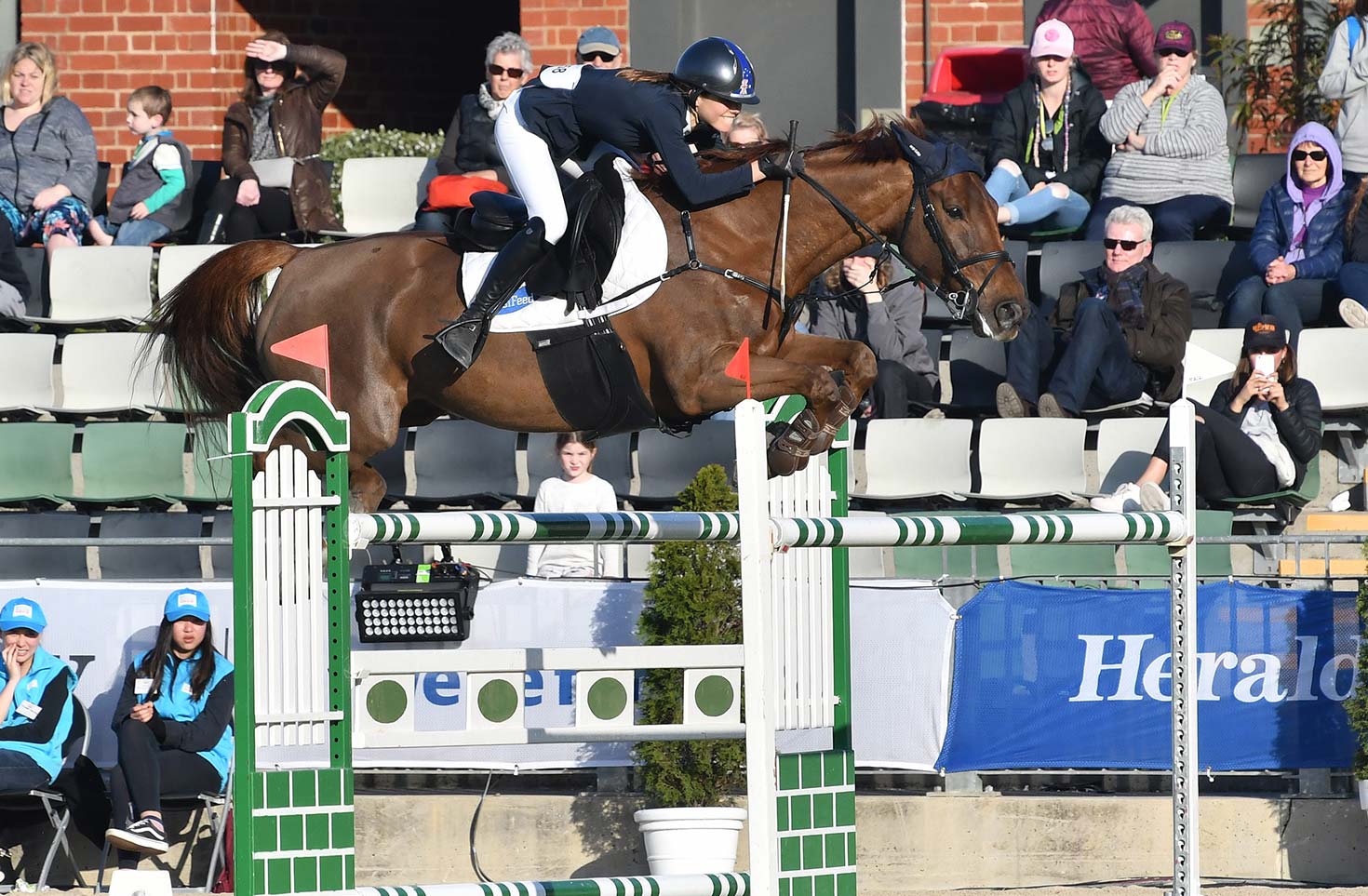 Julie Wilson
The fourth leg of the 2018/19 Australian World Cup Qualifying season was held yesterday at Melbourne Royal. Gavin Chester, who represented Australia at the 2000 Sydney Olympics was the course designer for today and set the course with big jumps (up to 1.60m) but with true distances.
Nineteen horses and 17 riders tackled the course today in what proved to be a very competitive class. Only three combinations going clear in Round 1: Melissa Blair and Zidora, Jasmine Dennison and Nicolossi and James Harvey and Tyrone.
Advertisement

As with all World Cup Qualifiers, the top 12 combinations were invited back for the jump off. Seventeen Year Old Madeline Sinderberry in her World Cup debut on Oaks Kosmo came into Round 2 carrying 5 penalties, to pull off a super clear round in a good time of 54.64.  Katie Laurie on her second ride, Casebrooke Lomond, carrying only 4 penalties from Round 1 also managed to go clear in a time of 47.30 to take the lead from Sinderberry. Aaron Hadlow and Vahlinvader, winners of the Gatton World Cup Qualifier, also carried 4 penalties from Round 1, but flew around the course in 47.08 to take the lead from Laurie.
Advertisement

In the end though, it was the last combination out, 18 Year Old Jasmine Dennison and Nicolossi, carrying zero penalties from Round 1, only needed a clear and go under the allowed time of 58 seconds to take the win. And win they did, with the only double clear of the competition, in a time of 48.47.
The top eight placings in the MELBOURNE ROYAL WORLD CUP QUALIFIER are listed below.
| | | |
| --- | --- | --- |
| PLACE | RIDER NAME | HORSE NAME |
| 1st | Jasmine Dennison | Nicolossi |
| 2nd | Aaron Hadlow | Vahlinvader |
| 3rd | Katie Laurie | Casebrooke Lomond |
| 4th | Brooke Langbecker | Quintago 1 |
| 5th | Melissa Blair | Zidora |
| 6th | Madeline Sinderberry | Oaks Kosmo |
| 7th | Tom McDermott | Diamont |
| 8th | Tom McDermott | Elegance de La Chamille |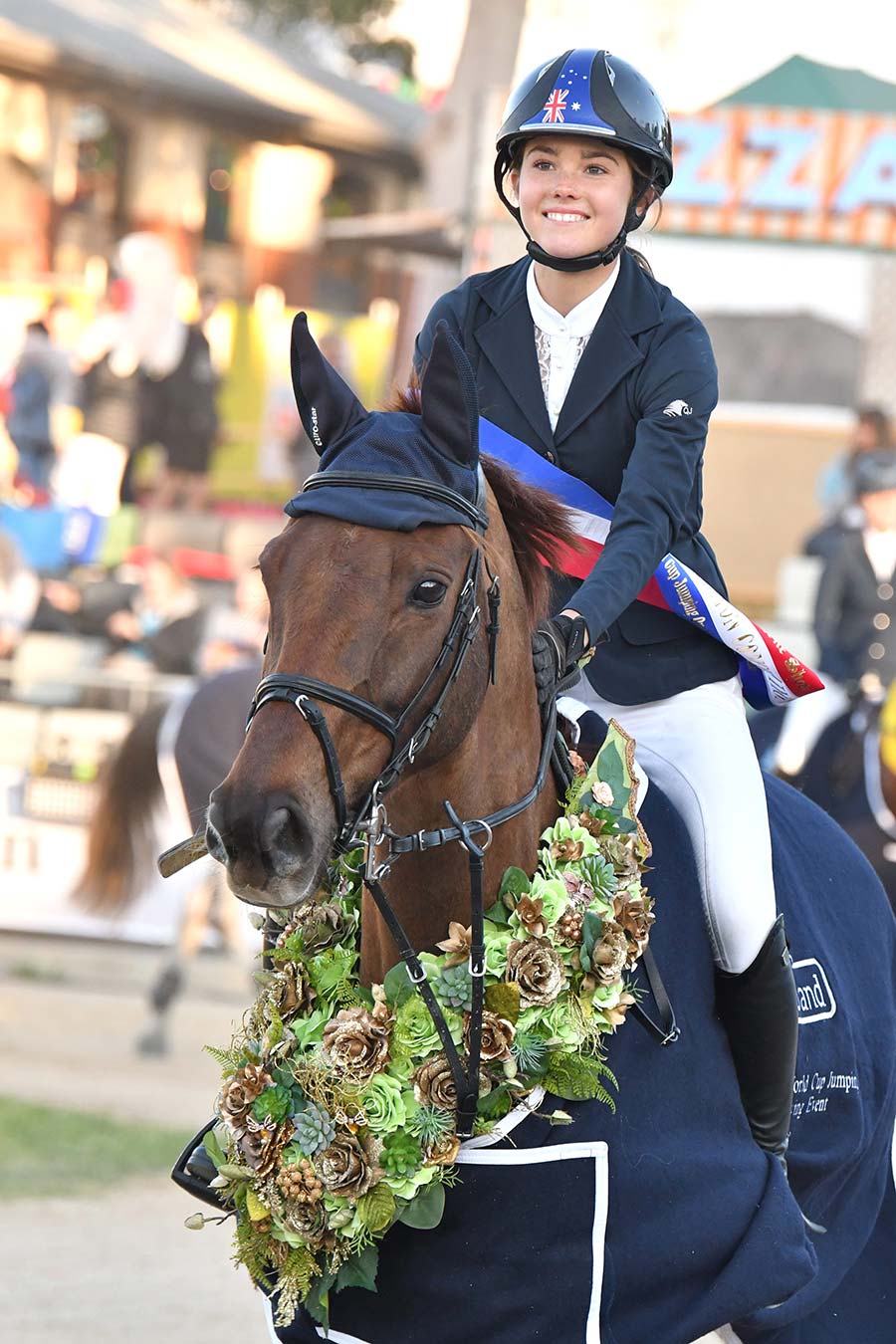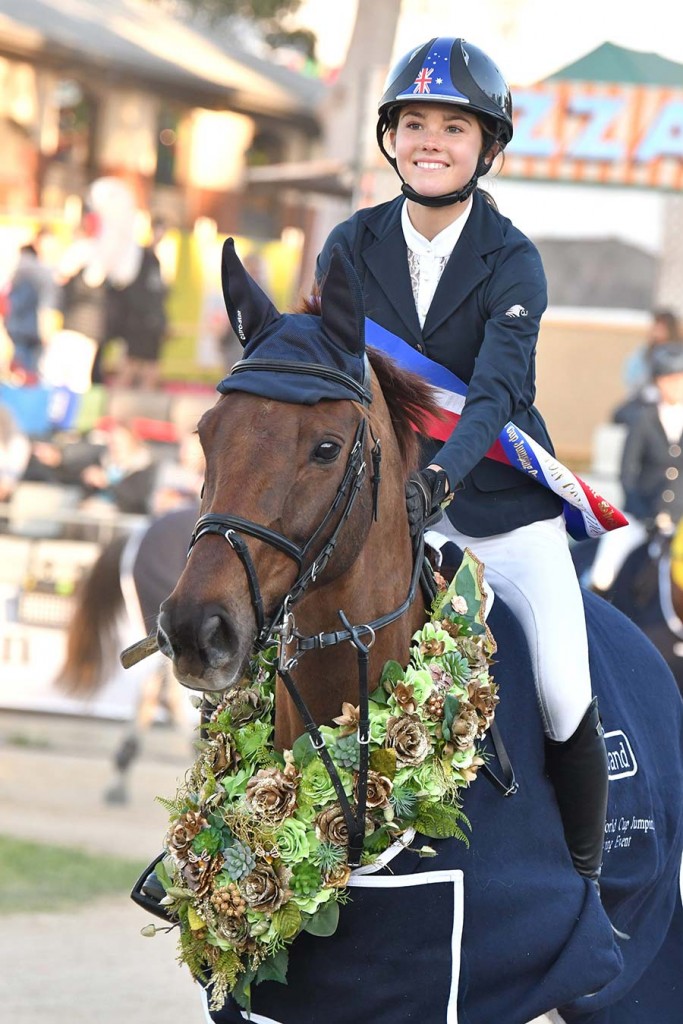 View Comments