All eyes on Doha for 2019 LGCT & GCL season kick off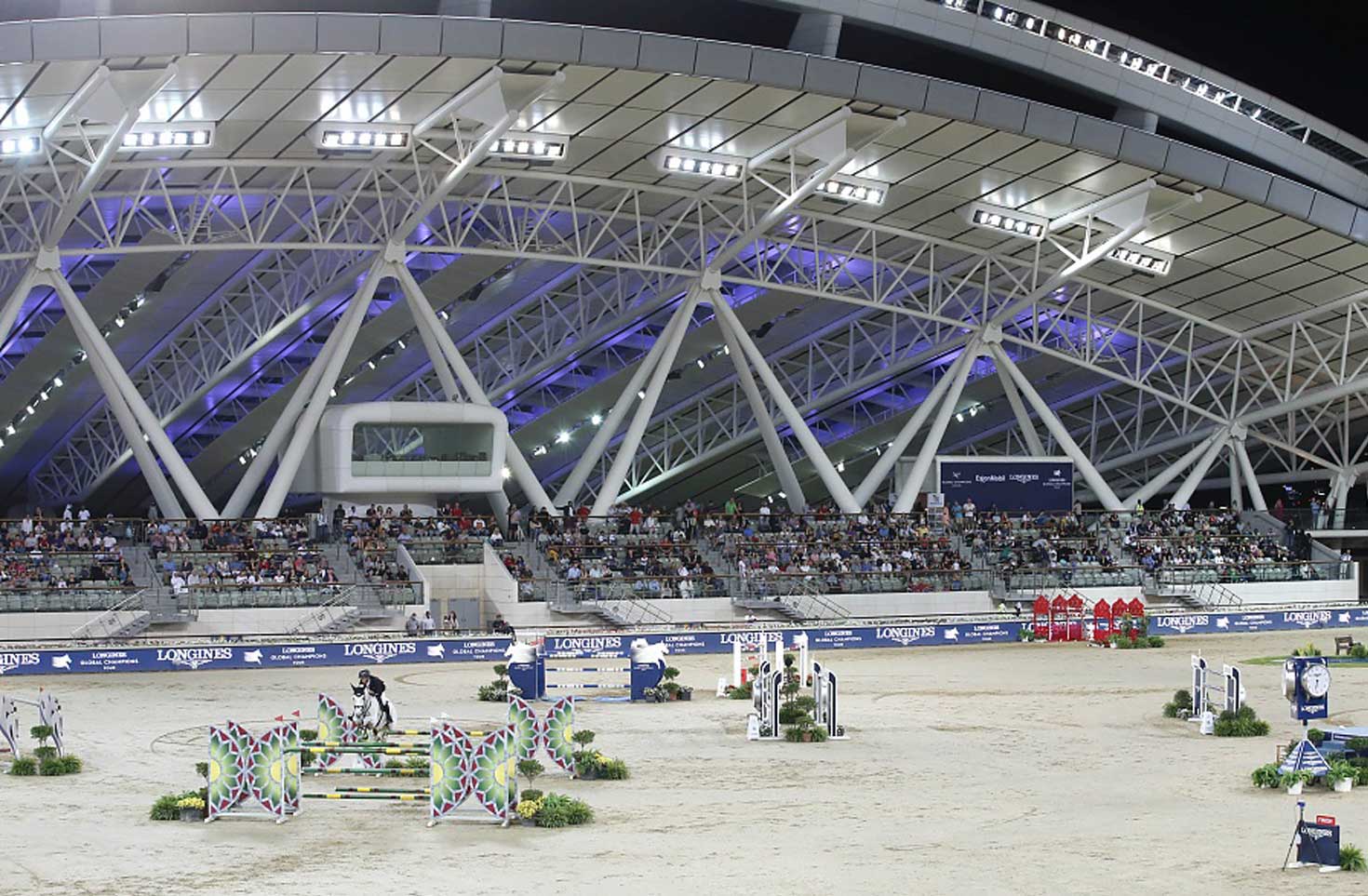 LGCT
Source: LGCT
The 2019 Longines Global Champions Tour and GCL will kick off at the magnificent AL SHAQAB in Doha, Qatar, this week and the official rider list is revealed today.
The first event of the new individual and team Championships promises to be an electrifying launchpad for the season as athletes eye up the competition and flex their muscles for a strong start in the 2019 Championship race.
Reigning LGCT Champion and 2018 LGCT Grand Prix of Doha winner Ben Maher (GBR) will be back for round one of the 2019 season, the British Olympic athlete securing a record breaking four LGCT Grand Prix wins at AL SHAQAB last November. Keen to make a strong start to his title retention campaign, Maher faces stiff competition from a cavalcade of stars all keen to make 2019 their year to shine.
Advertisement

Two time LGCT Champion and LGCT Super Grand Prix winner Edwina Tops-Alexander (AUS) will return to a venue she has previously performed well at, as will Olympic Gold Medallist Scott Brash (GBR). Fans will also be able to watch German stars Daniel Deusser (GER), Christian Ahlmann (GER) and Hans-Dieter Dreher (GER) in action, fighting off stiff competition from international leaders such as Nicola Philippaerts (BEL), Simon Delestre (FRA), Alberto Zorzi (ITA), Bertram Allen (IRL), Maikel van der Vleuten (NED), Gregory Wathelet (BEL), Pieter Devos (BEL), Marlon Zanotelli (BRA), Henrik von Eckermann (SWE) and Roger-Yves Bost (FRA).
Local heroes Sheikh Ali Bin Khalid Al Thani (QAT) and Bassem Hassan Mohammed (QAT) – who won the LGCT Grand Prix of Doha in 2017 – will both be back on home turf and looking to kick start their season with a win in front of home crowds. Spectators will be treated to three days of spectacular show jumping, with plenty for all the family to enjoy including a Kids' Village, cafes and refreshments plus plenty of entertainment throughout the event. Tickets are still available; for more information please click here.
View Comments