Amanda Madigan takes out Sydney Summer Classic Grand Prix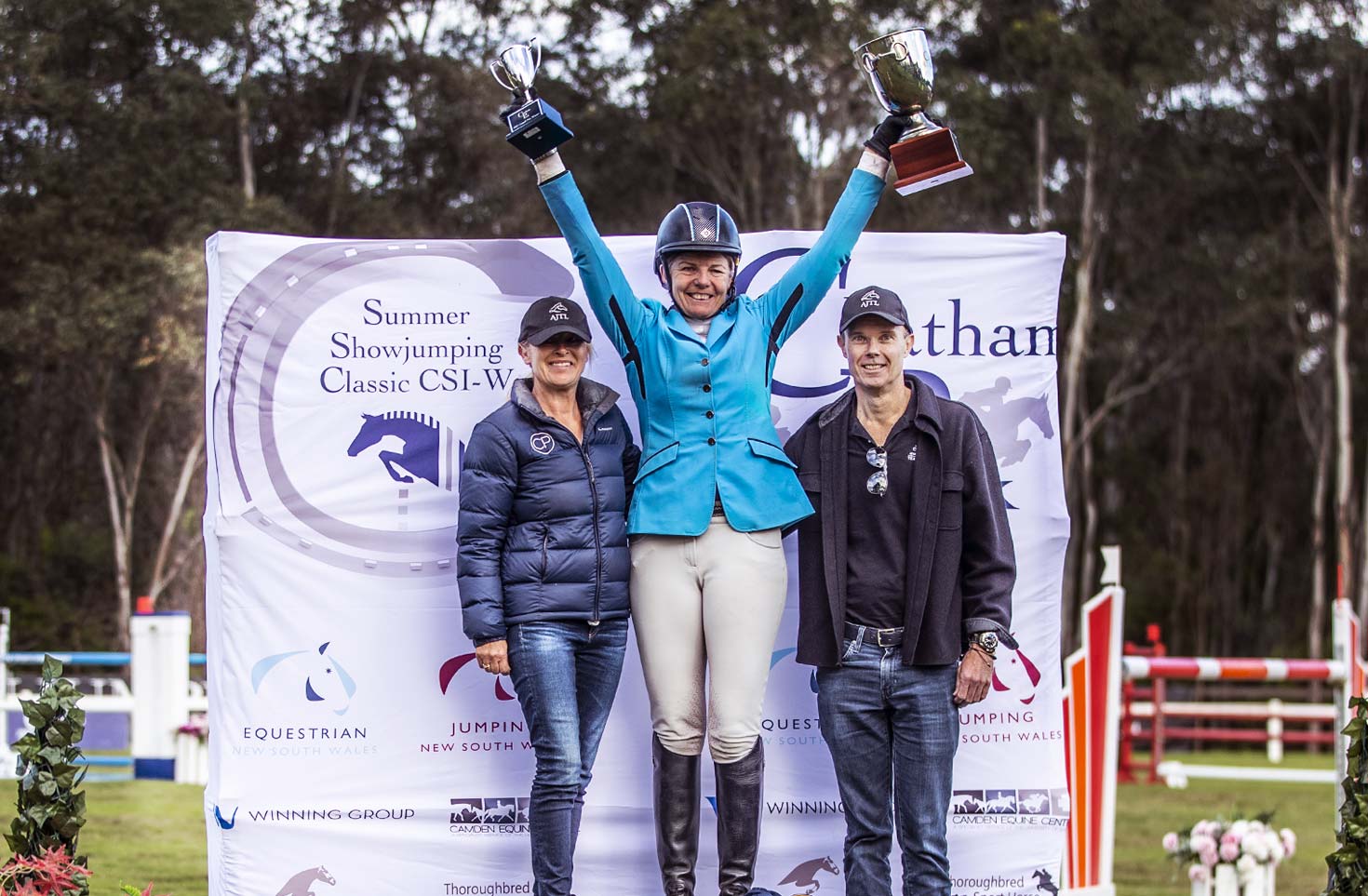 Australian Jumping
The Summer Classic Grand Prix, this year sponsored by Chatham Park, is a time-honoured event and is one of the most prestigious classes on the Jumping calendar in NSW.
First held in 1979, many of the greats of Australian Jumping have won this class, including John Fahey, Colleen Brook, Guy Creighton and Vicki Roycroft.
The 2021 edition of this event was taken out by Amanda Madigan and Diamond B Vivienne, who will join the long list of champions. It was a Classic by name and a classic by nature.
Advertisement


A total of 23 combinations were entered in Round 1, over a track with an allowed time of exactly 100 seconds. There were six clear rounds with the fastest going to Billy Raymont and Anton. With the Grand Prix being held over two rounds, the judges decided that the top 10 placed combinations would be invited back for the second round, so it was the six clears and the four fastest four-faulters who would compete in Round 2, with the four-faulters carrying their Round 2 faults.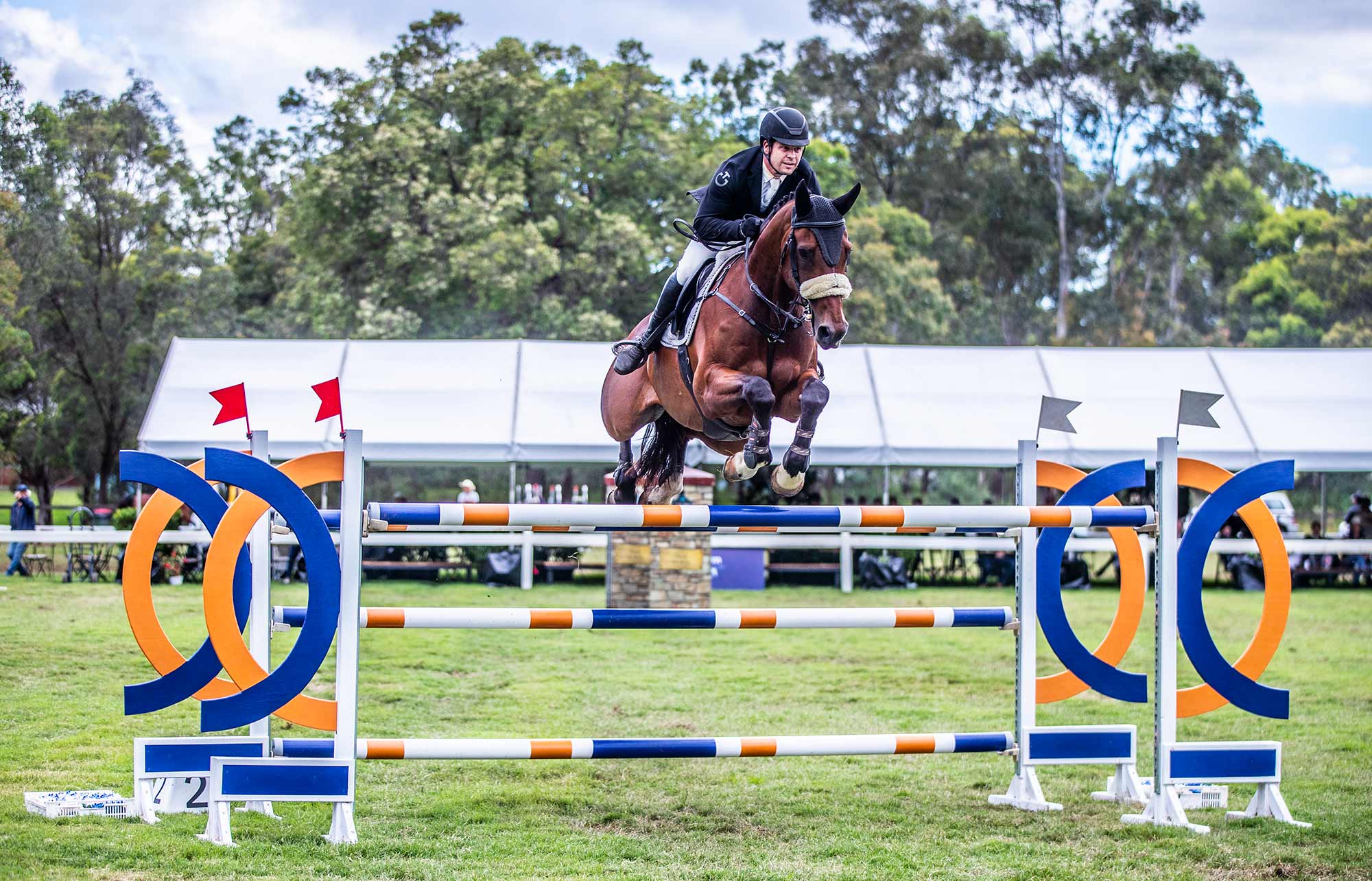 Billy Raymont and Anton
The first three combinations out, Victorian visitors, Ally Lamb and Eagle Rock, Aaron Hadlow and Vahlinvader and Tom McDermott and Warraleigh Park Cortez, defending champions from this event last year, all took at least a rail to add to their first-round score, placing them all on double figure totals and in all likelihood, out of contention. Only Billy Raymont and Anton had a second round clear to finish on a total of 4 putting some pressure on the first-round clear combinations to come.
Chatham Park's own Amber Fuller and CP Aretino were next out and a wonderful clear round in 66.28 seconds placed them in the lead with a total of zero. Kate Hinschen tried to emulate Fuller, on Oaks Ventriliquist, however a rail and a time penalty placed them third for the interim.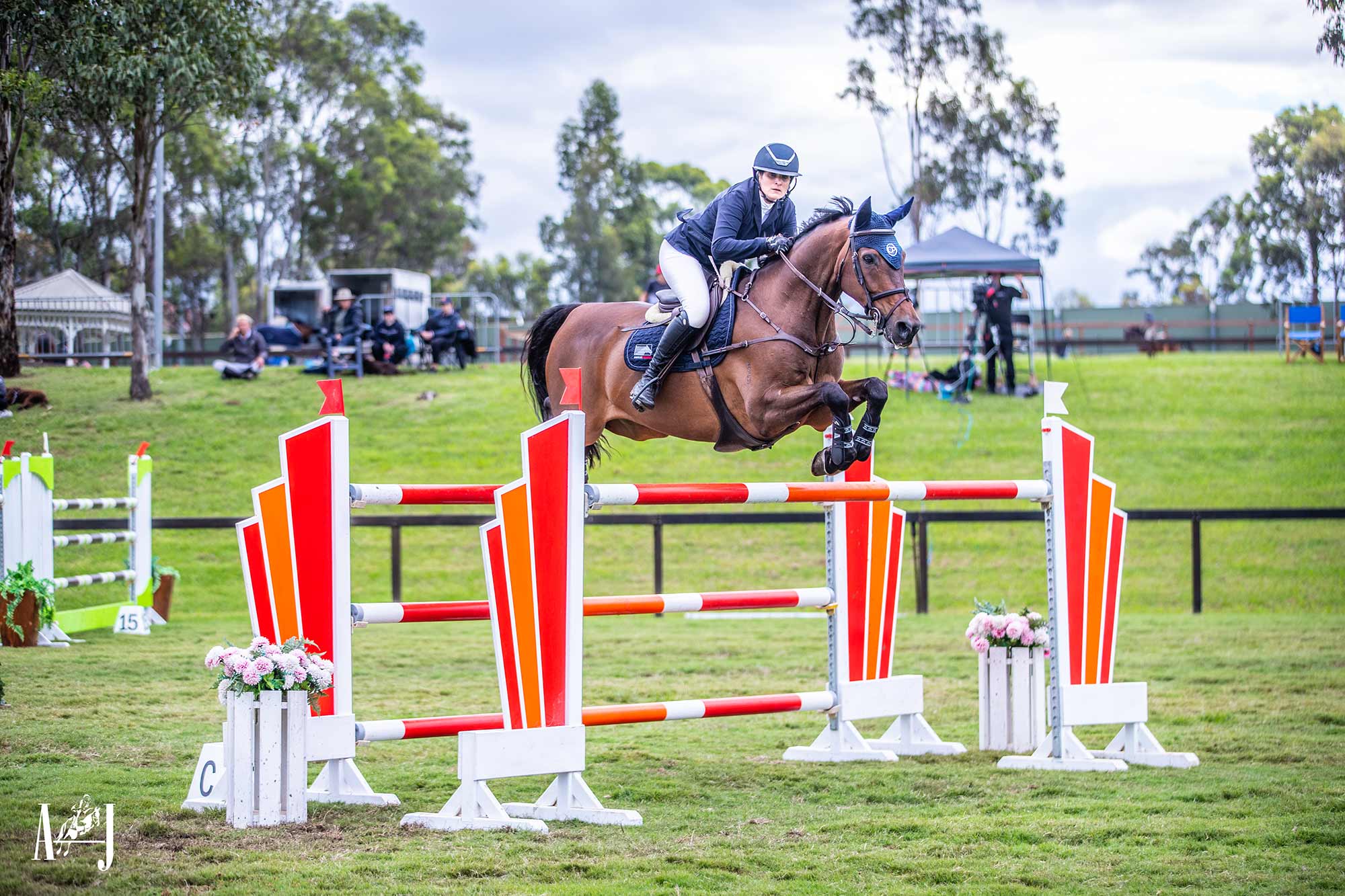 Amber Fuller and CP Aretino
Tom McDermott and his little pocket rocket mare, Alpha Activity were next, but an uncharacteristic error of jumping the fences out of order meant they were eliminated.
Next out was Amanda Madigan and Diamond B Vivienne who produced a fantastic clear round and with a time of just 66.07 seconds, they snatched the lead from Fuller and CP Aretino by just 0.21 seconds.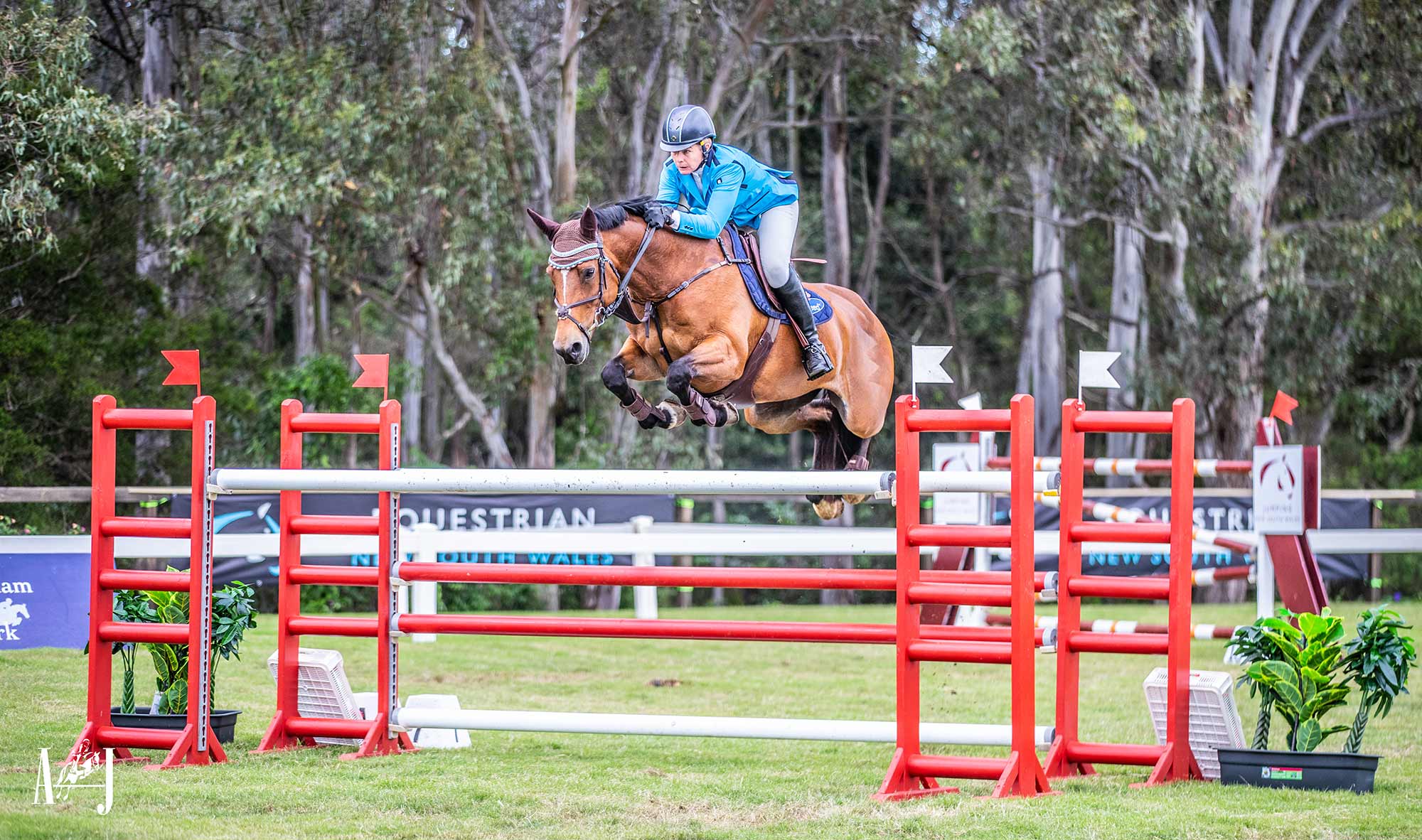 Amanda Madigan and Diamond B Vivienne
Second last on course was Tom McDermott and Elegance De La Charmille, however, after taking a couple of rails they decided to retire and left the arena with the course unfinished. The last combination on course, Billy Raymont and Black Jack IXE were all that stood between Madigan and victory. They got through the first half of their round unscathed and at a pace that looked like it could threaten for the lead, however, it was not to be. The second half of the course saw two rails down for them to finish on 8 faults and in fifth place.
So the win went to Amanda Madigan and Diamond B Vivienne. This is a great comeback result for Madigan who was badly injured in a fall near the middle of the year. Amber Fuller and CP Aretino were perhaps a little unlucky to have gone double clear and miss out by a small margin, but had to be happy with second, while Billy Raymont and Anton finished on a total of four to take third.
It was a brilliant class which left us wanting more. Fortunately, today we have the Australian Jumping Teams League event which we have been anticipating since Leg 1 in Caboolture back in June.
Congratulations to the winner and placegetters. The top ten placings in the Chatham Park Grand Prix are as follows:
CLASS 16: Chatham Park – Grand Prix – 1.50m
| | | |
| --- | --- | --- |
| PLACE | RIDER | HORSE |
| 1st | Amanda Madigan | Diamond B Vivienne |
| 2nd | Amber Fuller | CP Aretino |
| 3rd | Billy Raymont | Anton |
| 4th | Kate Hinschen | Oaks Ventriliquist |
| 5th | Billy Raymont | Black Jack IXE |
| 6th | Ally Lamb | Eagle Rock |
| 7th | Tom McDermott | Warraleigh Park Cortez |
| 8th | Aaron HAdlow | Vahlinvader |
| = 9th | Tom McDermott | Elegance De La Charmille |
| = 9th | Tom McDermott | Alpha Activity |
View Comments