AQUIS Champions Tour at Elysian Fields kicks off today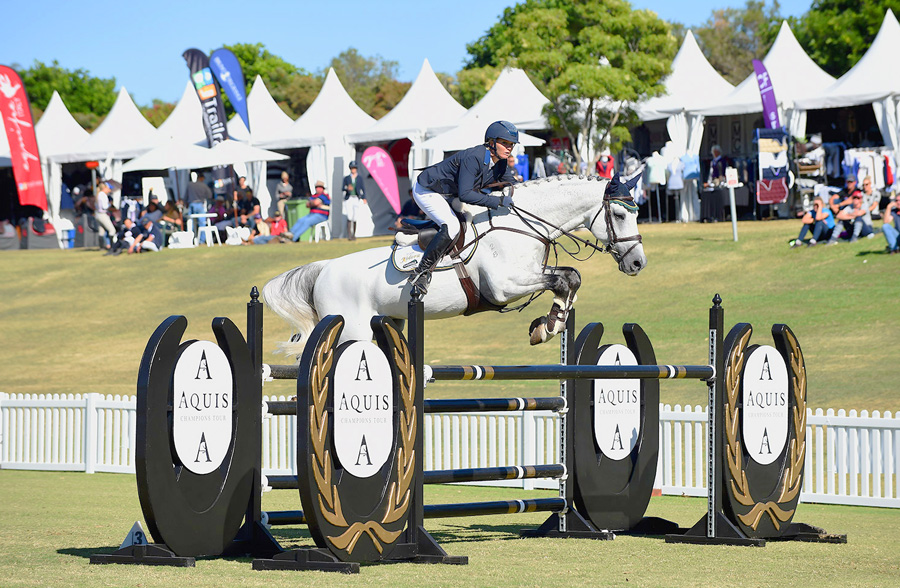 AQUIS / Oz Shots Photography
Now that we are over the excitement of last week's World Cup Jumping Final in Paris, we turn our attention a little closer to home. Today marks the start of the largest and richest event on the Australian Jumping Calendar, the AQUIS Champions Tour. Held at the majestic Elysian Fields complex at Canungra, in the beautiful Gold Coast hinterland, this show is destined once again to be a highlight.
In just a few short years, the AQUIS Champions Tour has evolved into one of the country's highest profile and most popular jumping events. Competitors travel from every state to chase what is currently the largest prize-money pool offered for any jumping event in the country. Over 400 entrants including the likes of Vicki Roycroft, Chris Chugg, David Cameron, Jamie Kermond and Billy Raymont will battle each other and an international course designer for their share of almost $350,000 over nine days of events.
The competition is always expertly run and is complemented by a range of fun filled social activities, along with corporate hospitality and many exciting Trade stands.
Throughout the week there will be action on all four fields, however, the final weekend will see the competition really heat up. In the main arena on Saturday, a highlight will be the Sanna Equestrian Young Rider Tour Final (AM5), which also represents the first leg of the Stal Tops Australian Young Rider Series. On Sunday, the Prydes Easy Feeds Gold Tour Final, for the top 25 riders with a total prize pool of $125,000, will undoubtably be a hard fought competition. Possibly the most exciting event will be the 1.30m Speed Derby which, if anything like previous years, will really excite the crowds.
For more information on the Aquis Champions Tour, including a full programme of classes, click HERE.
Australian Jumping will be following the AQUIS Champions Tour throughout the nine days of competition and be at the event on the final weekend to report on all the action.
LIVE RESULTS: Click HERE
View Comments