Aussie smiles at Valkenswaard LGCT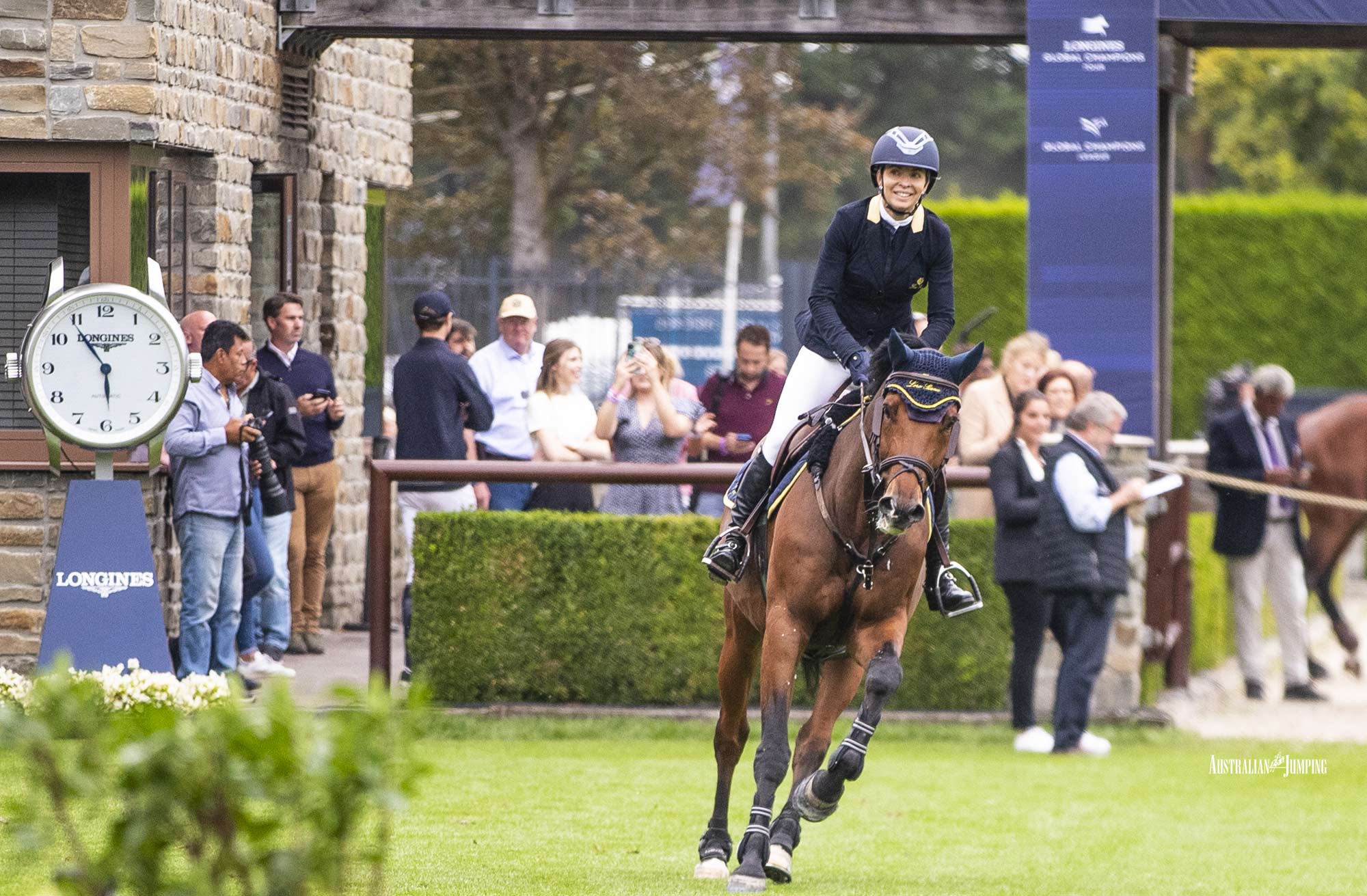 Australian Jumping
Above: Edwina Tops Alexander and Fellow Castlefield
After the colour and spectacle that was the Longines Global Champions Tour (LGCT) in London, the twelfth leg of the Tour was held last weekend in Valkenswaard, a small town in the southern area of Netherlands. It is where Tops International Arena can be found, the wonderful equine facility developed by Jan Tops and his Australian born wife, Edwina Tops-Alexander.
No expense has been spared, nor detail ignored, in developing this fantastic facility which is enjoyed by horses, riders and spectators alike.
Last weekend, there were two Australian riders taking part in the competition. One was Jacob Wells, who left Victoria some three years ago to spread his wings internationally and is now located at the Tope International Arena. The other rider was, off course, Edwina Tops-Alexander who fitted in competing at the top level among a series of duties hosting the event.
Jacob rode exclusively in the CSI1* and CSI2* classes, while Edwina was only seen in the CSI5* events.
Advertisement


Jacob first appeared on the program in Friday's CSI1* 1.35m 2-phase class, which saw him compete with 10-year-old gelding Uma Z. They went clear in a time of 36.19 seconds to finish in 13th place out of 37 starters, about five seconds behind the winners. He then competed in a 1.20m CSI1* class with Lucina, a 6-year-old mare. In this two-phase class, they were clear in 46.06 seconds, finishing just over 2 seconds behind the winners, to finish in 15th place. The next class Jacob competed in was a 1.40m CSI2* two-phase class where he and 10-year-old mare Adele Z again went clear in 36.50 seconds, however, this time was almost 10 seconds slower than the winners which saw him into 25th place from 54 starters. His final class for the day was with 10-year-old gelding Cambridge de Hus, in a CSI2* 1.35m competition. Three time faults saw them finish in 57th place from 71 starters. While Jacob had not placed in any of the four classes, to finish the day without a single rail down was a great achievement, particularly at this level of competition.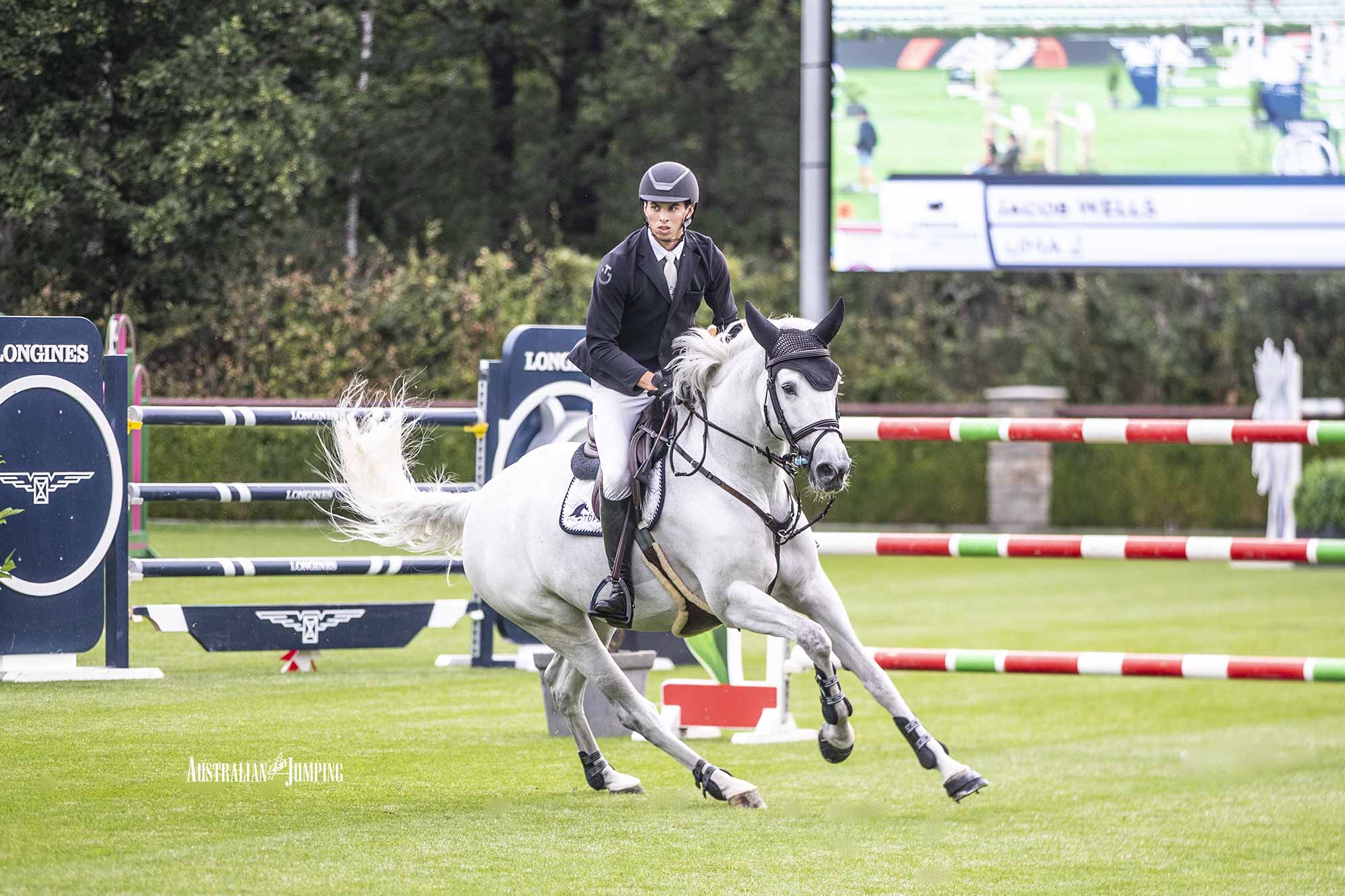 Above: Jacob Wells and Uma Z
On the Saturday, Jacob had a little bit of a quieter day competing in just two classes. In the 1.25m CSI1* class, he and Lucina were clear in 75.29 seconds, but were no match for the winners, who recorded just 56.99 seconds. Jacob and Lucina finished in 13th place. In the afternoon, Jacob and Adele Z competed in a 1.40m CSI2* class, where his first rail of the weekend saw the pair finish in 36th place from 54 starting combinations.

Above: Jacob Wells and Lucina
On the final day, Jacob's first class was the CSI1* Grand Prix, where he competed with Uma Z. A rail down saw them finish in 25th place. Next, with Cambridge de Hus, Jacob finished in 14th place from 16 starters, after taking two rails in a 1.35m CSI2* class. Jacob's last class of the weekend saw his highest place finish of the three days. This time, in a 1.25m CSI1* class, Jacob and Lucina incurred just a single time penalty, which saw them the highest place combination of those not in the jump-off, finishing in ninth place out of 25 starters.
Advertisement


It was a very solid weekend from Jacob and he might have been particularly pleased with the performances of the promising 6-year-old Lucina, who did not take a rail over three days of competition and finished no worse than 15th place.
Edwina's first ride for the weekend was in combination Toulini Olympic in a 1.45m CSI5* two-phase class. They were clear in a time on 27.34 seconds, however in a very competitive class where the winner took just 23.72 seconds, they finished in 18th place from 53 starters. In the same class, she also combined with the 12-year-old gelding Fellow Castlefield, to again go clear in a time of 33.44 seconds to finish in 31st place.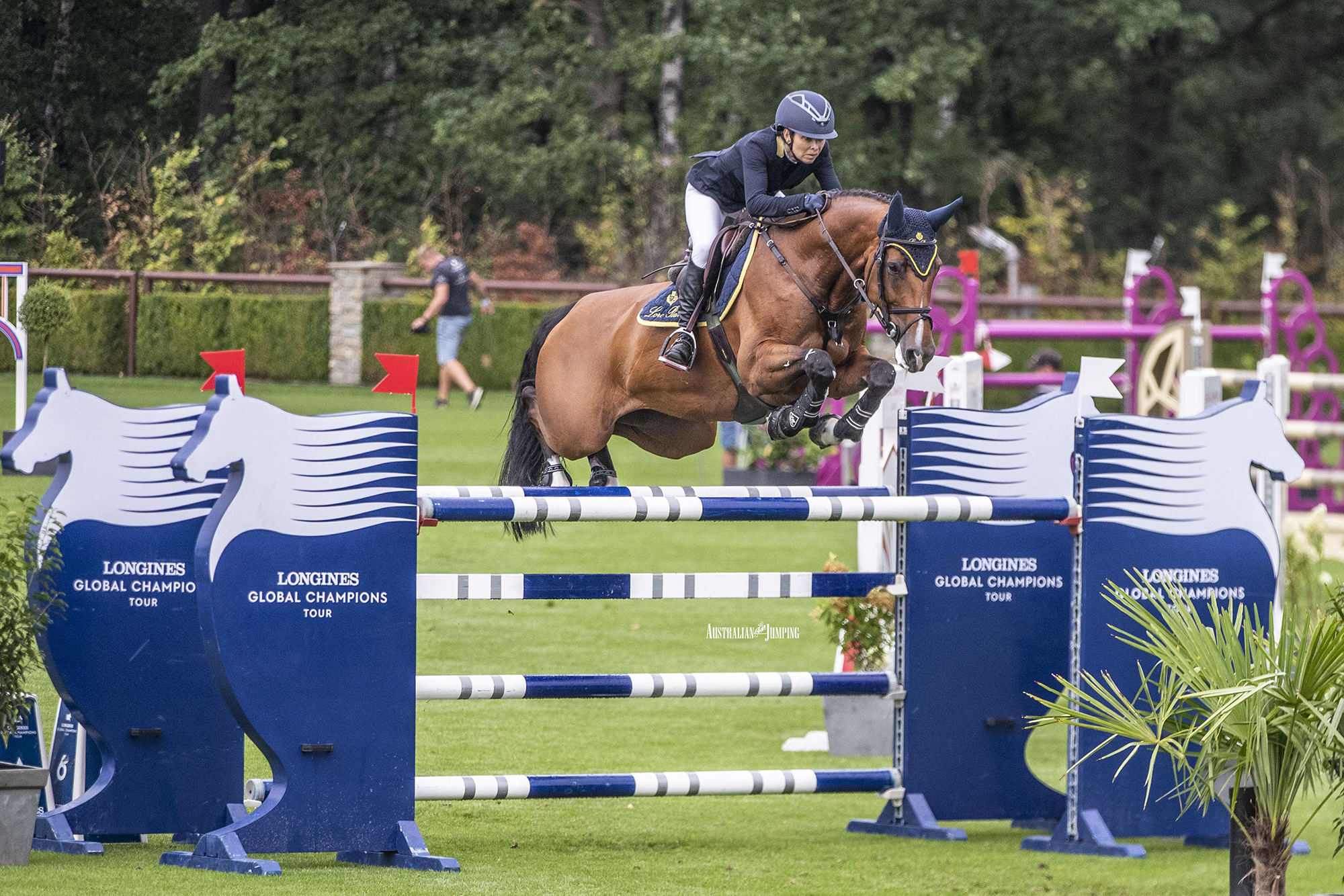 Above: Edwina Tops-Alexander and Toulini Olympic
Edwina did not ride in the first part of the GCL competition, however, on the Saturday, she and John Whittaker competed, representing the home team, Valkenswaard United. Edwina and Fellow Castlefield were clear, as was John Whittaker and Equine America Unick Du Francport, adding nothing to the team's 12 points from yesterday. This saw them finish in sixth place and with the 16 points allocated for doing so, they are now in 5th position in the overall competition on 189 points. With just a couple of rounds to go, it is unlikely her team can breach the gap to the competition leaders Stockholm hearts who currently have 239 points.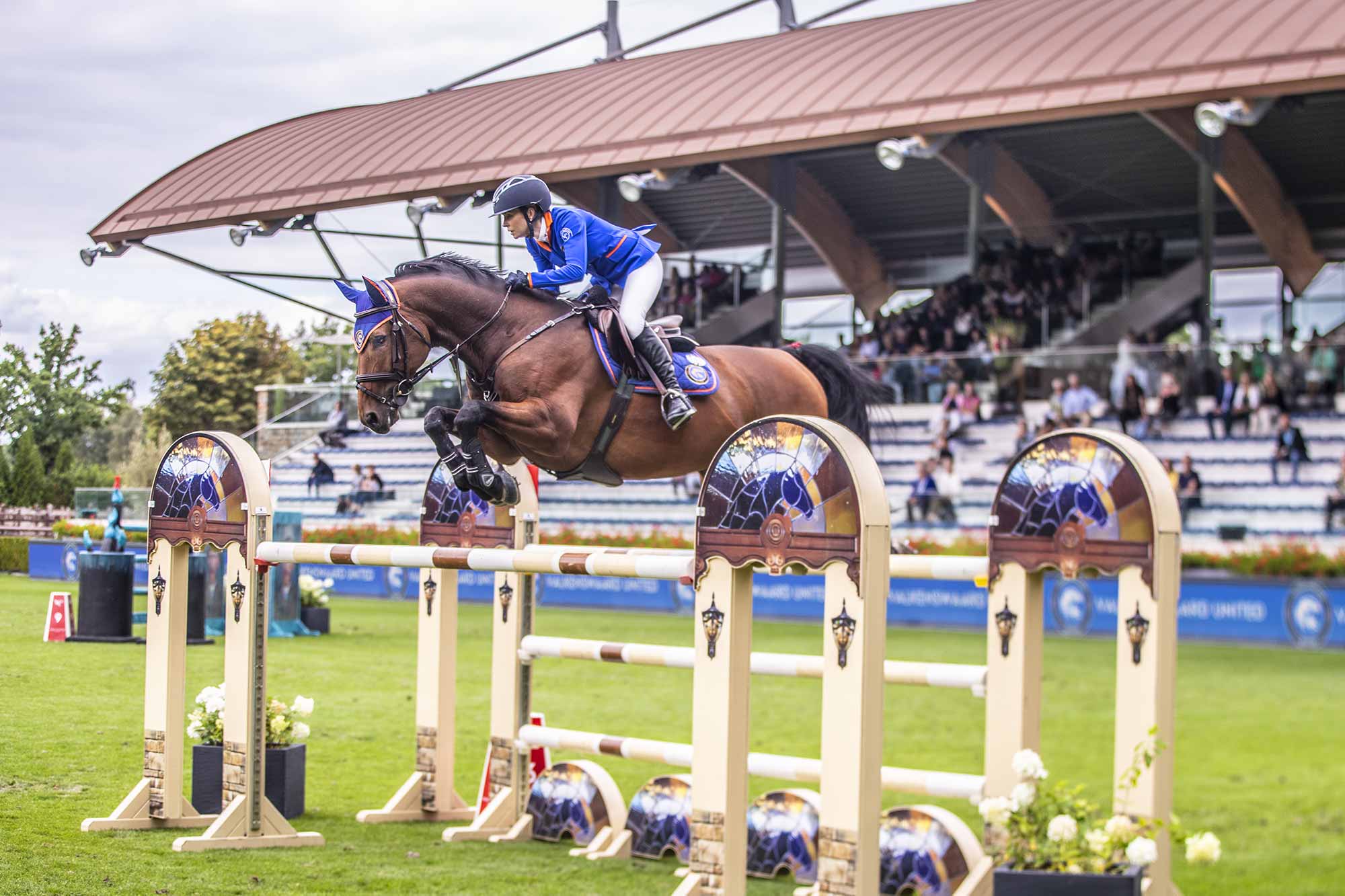 Above: Edwina Tops Alexander and Fellow Castlefield
The feature class of the weekend was the 1.60m Grand Prix of Valkenswaard, where Edwina competed with Fellow Castlefield. A clear first round saw them qualify for a jump-off, where a couple of rails put paid to their victory hopes. They ended up finishing eighth out of a very strong field of 31 combinations.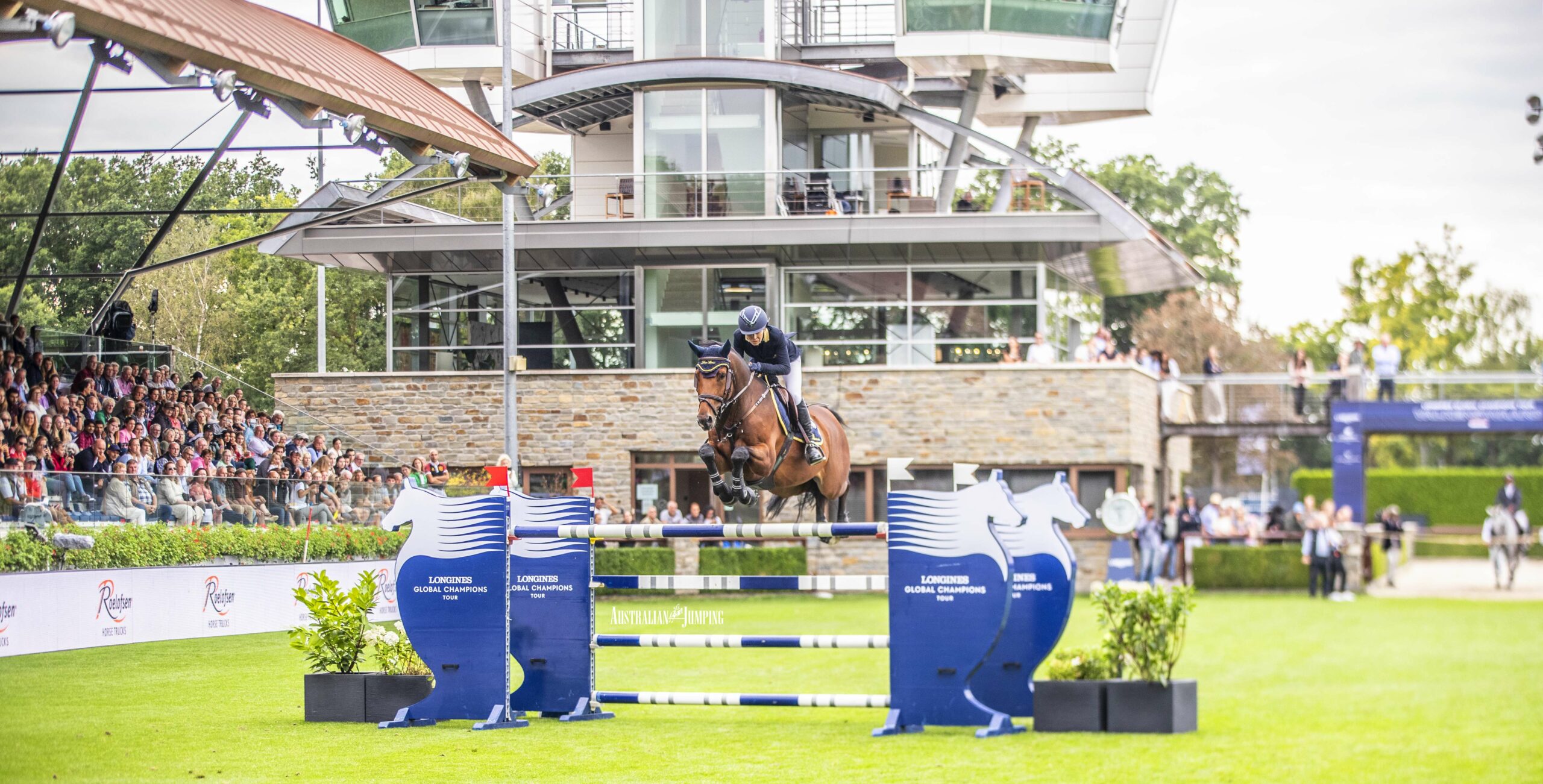 Above: Edwina Tops Alexander and Fellow Castlefield
Edwina's only class on Sunday was with Toulini Olympic in a CSI5* 1.45m class, where a pair of rails saw them finish in 27th place from 32 starting combinations.
The LGCT competition rolls on to Rome this weekend for the 13th Leg of the Series, where Edwina Tops-Alexander will possibly be the only Australian in action.
View Comments