Kate Hinschen shines in Gold Tour Final in Takapoto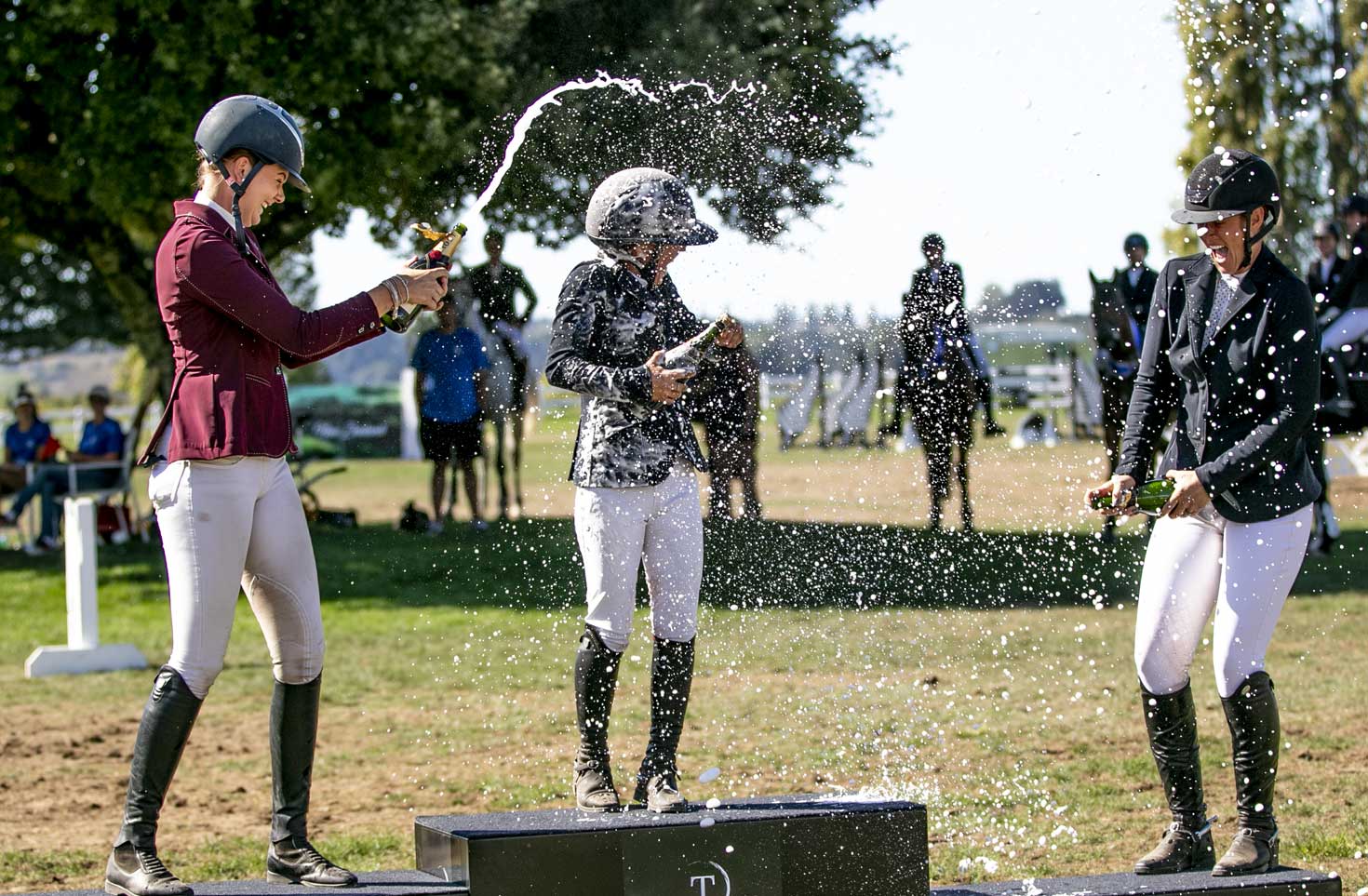 Australian Jumping
The headline class at the Takapoto Estate Showjumping festival was held this afternoon. After exciting qualifying rounds on Thursday and Friday, (LINK) today's final saw two of Australia's finest jumping combinations battle against 24 of New Zealand's best, to compete in the 1.40m Gold Tour Final. They may have been out-numbered, but our representatives did us proud.
Advertisement
In near perfect conditions, our current Senior Champion combination of Amber Fuller and CP Aretino were out 16th and had a great first round, going clear in 89.09, to secure a place in the second round. Only a few combinations later, Kate Hinschen and Finch Farm Cadel, joined Fuller in the second round by also going clear, in an even quicker time of 87.32 seconds. Also recording a clear round was Australian-based, New Zealander Bridgit Berry and Toulon NZPH.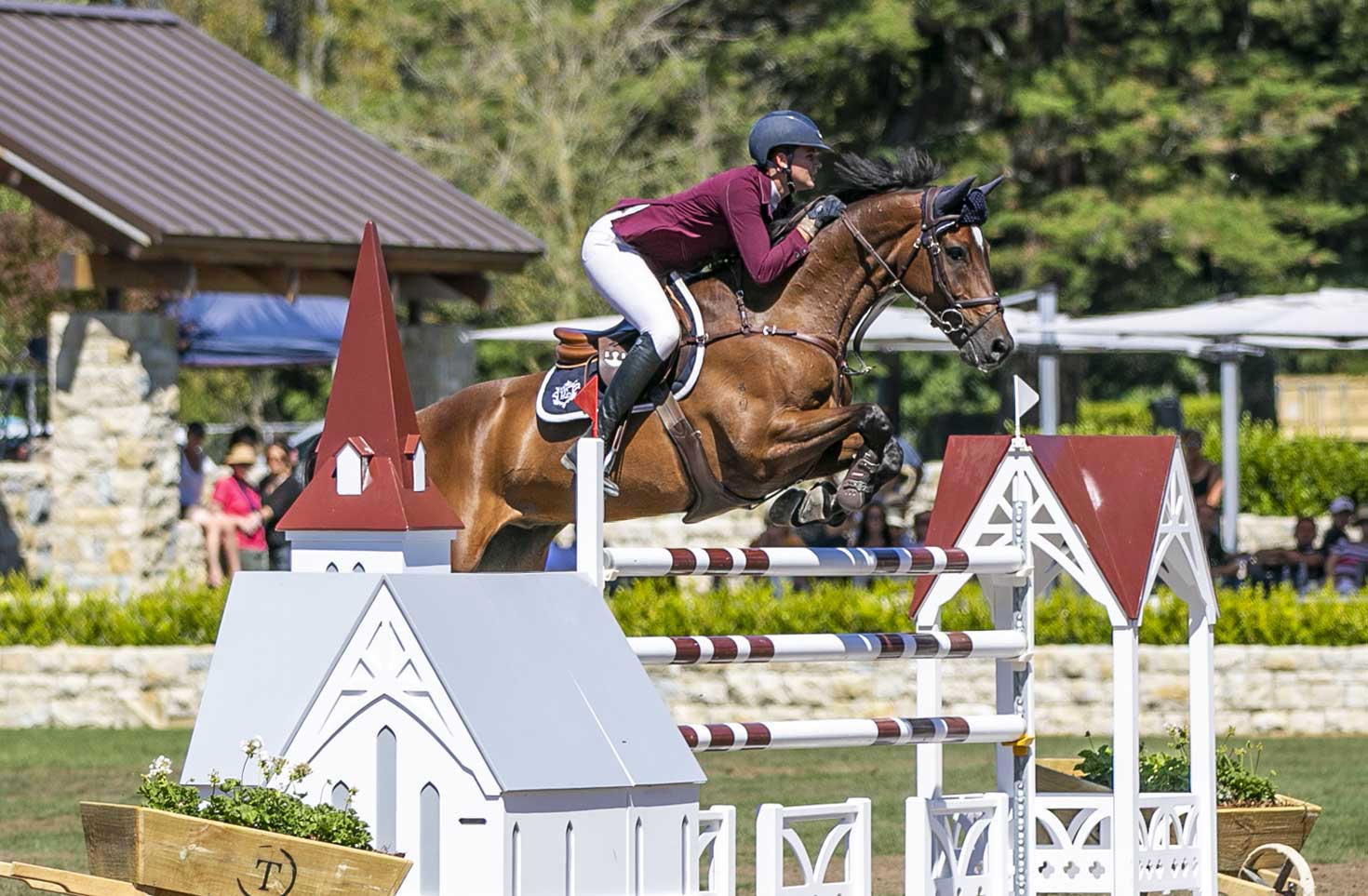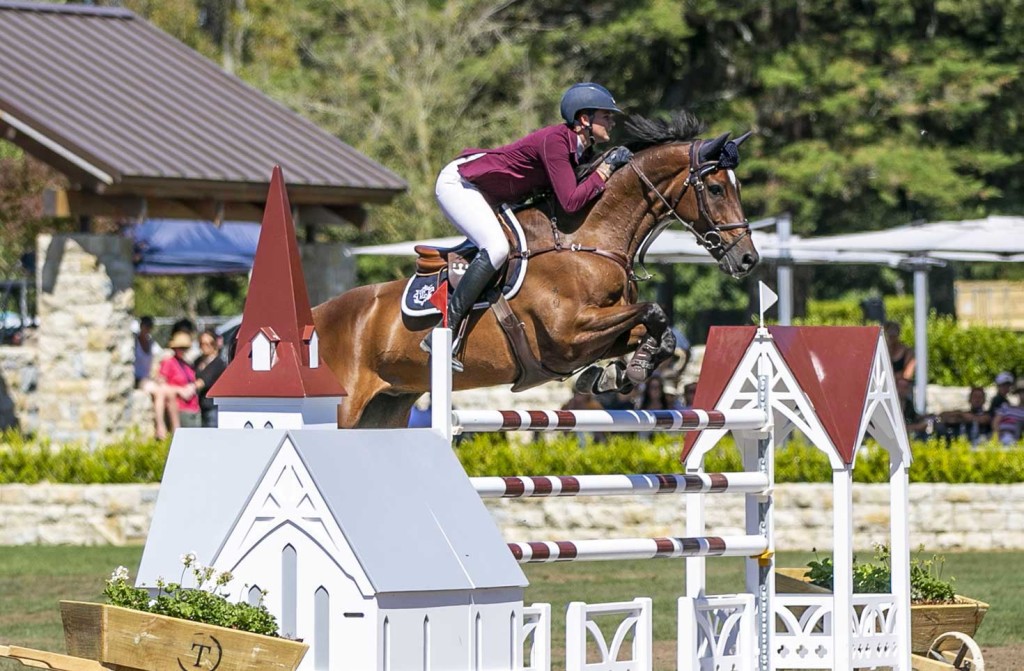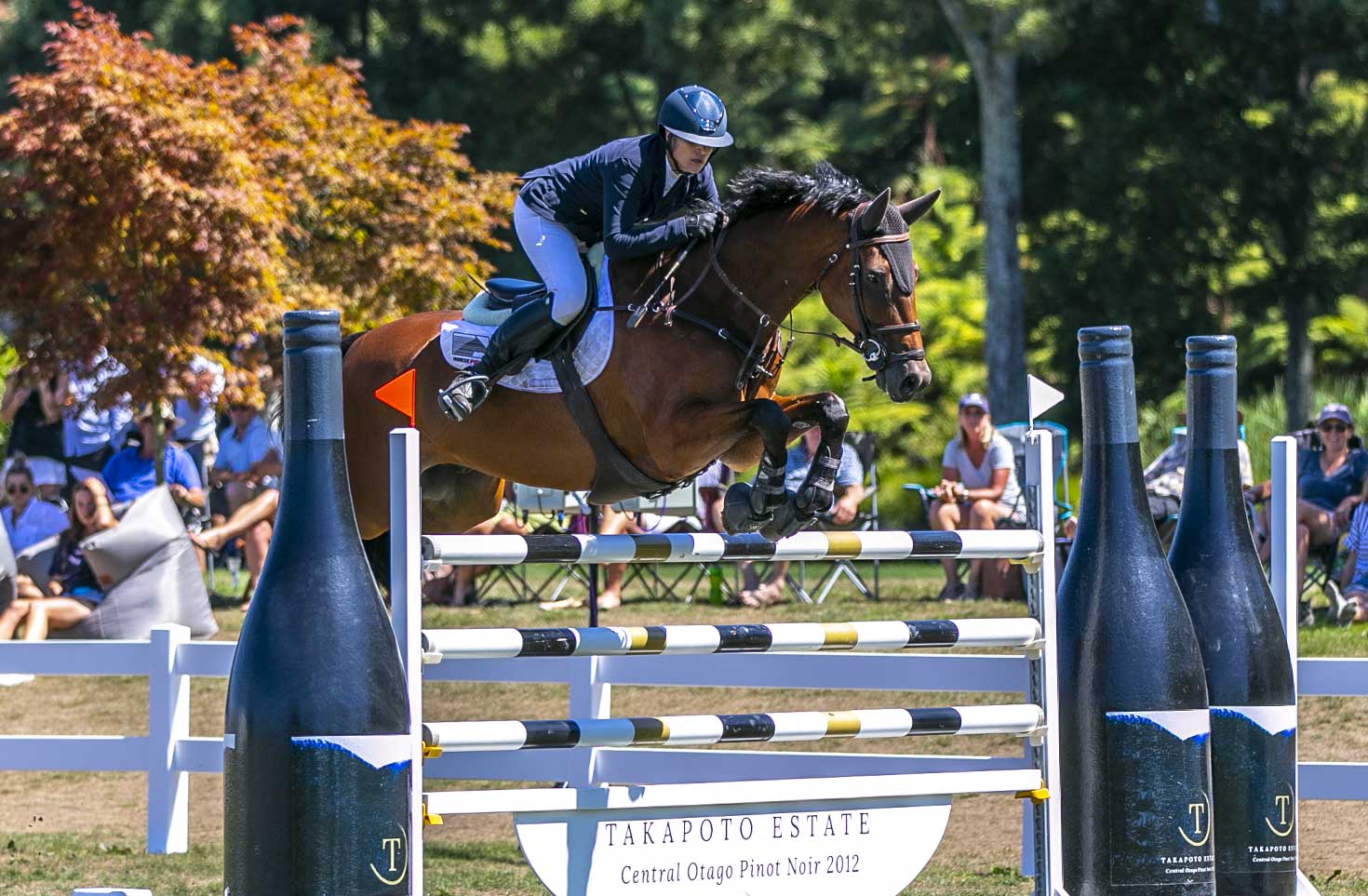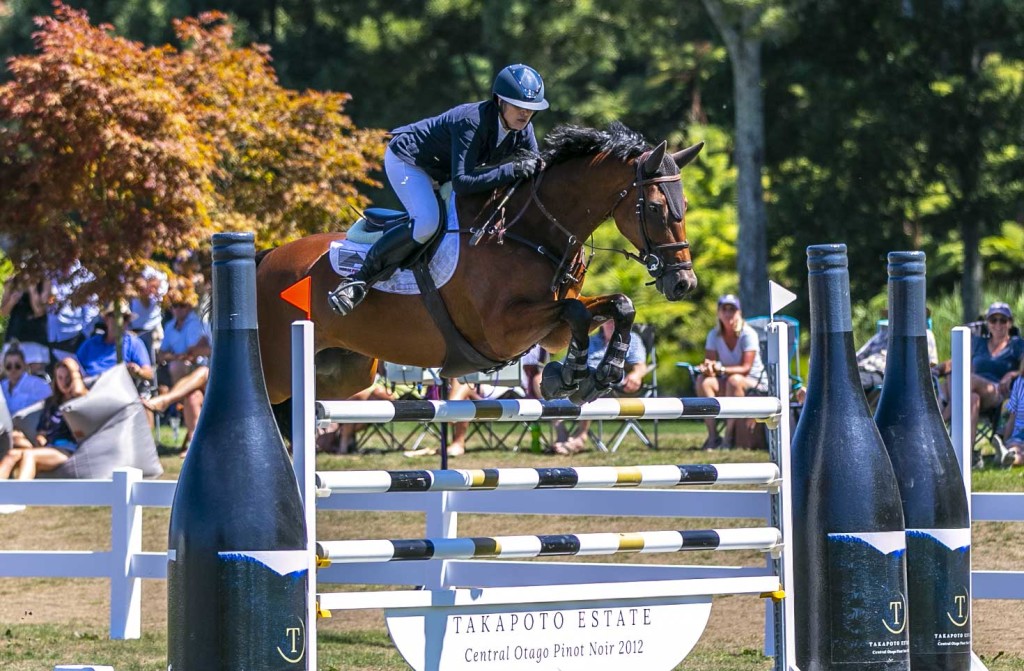 Amber Fuller and CP Aretino
In all, there was a total of eight clear rounds, who all qualified for the second round, along with the five 4-fault combinations.
In the second round, Fuller, despite riding a fast round, took a rail, and ended up finishing in 7th place. However, Kate Hinschen and Finch Farm Cadel almost stole the show. Hinschen rode a fantastic round, riding clear in 49.60 seconds to take the lead with just two combinations to follow. When the last combination came into the arena, Annabel Francis and Carado GHP, Hinschen was still in the lead. However, in an absolutely amazing ride by the youngest rider in the field, Francis galloped clear to victory to win by almost three seconds, leaving Hinschen relegated to second.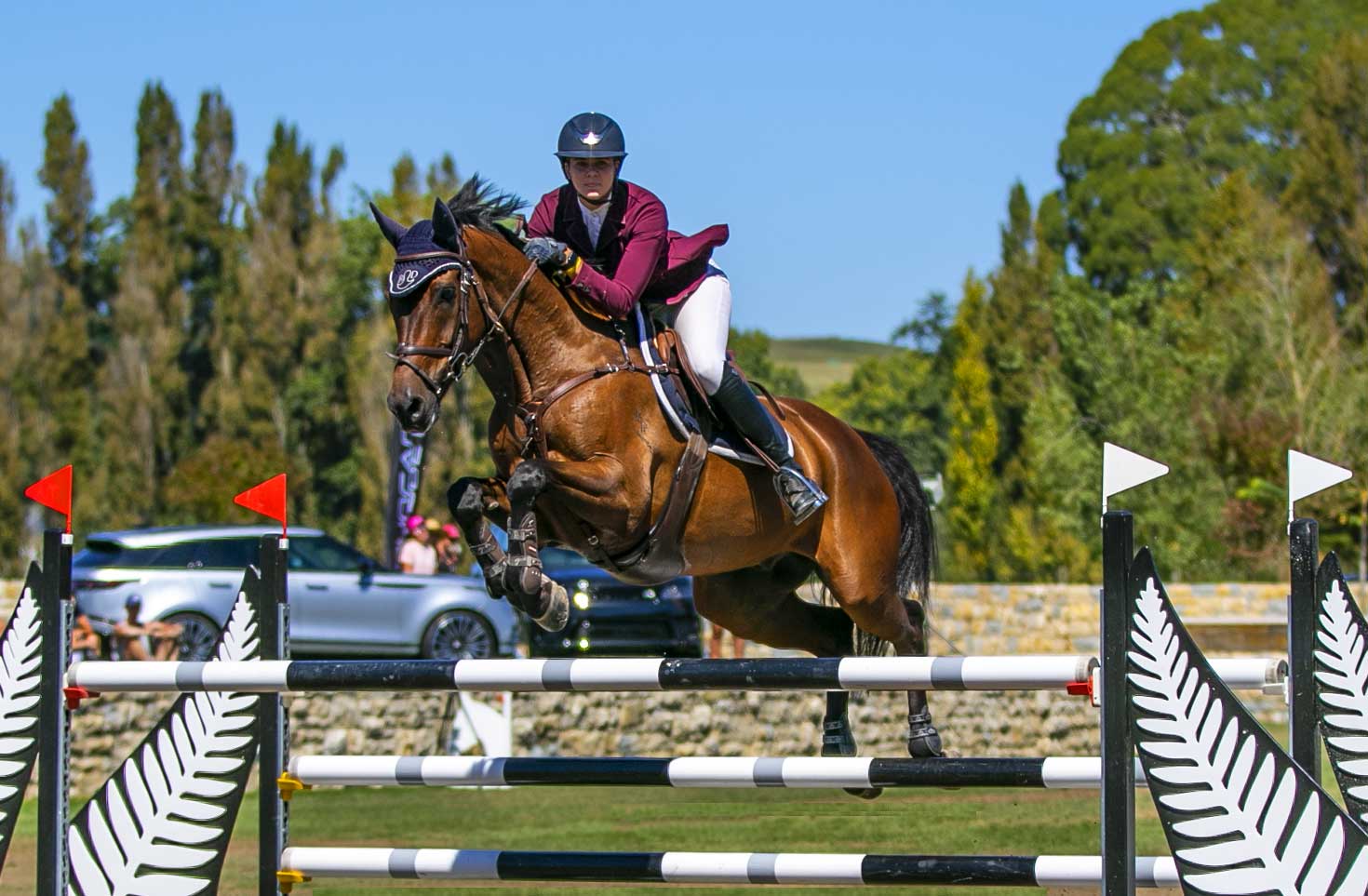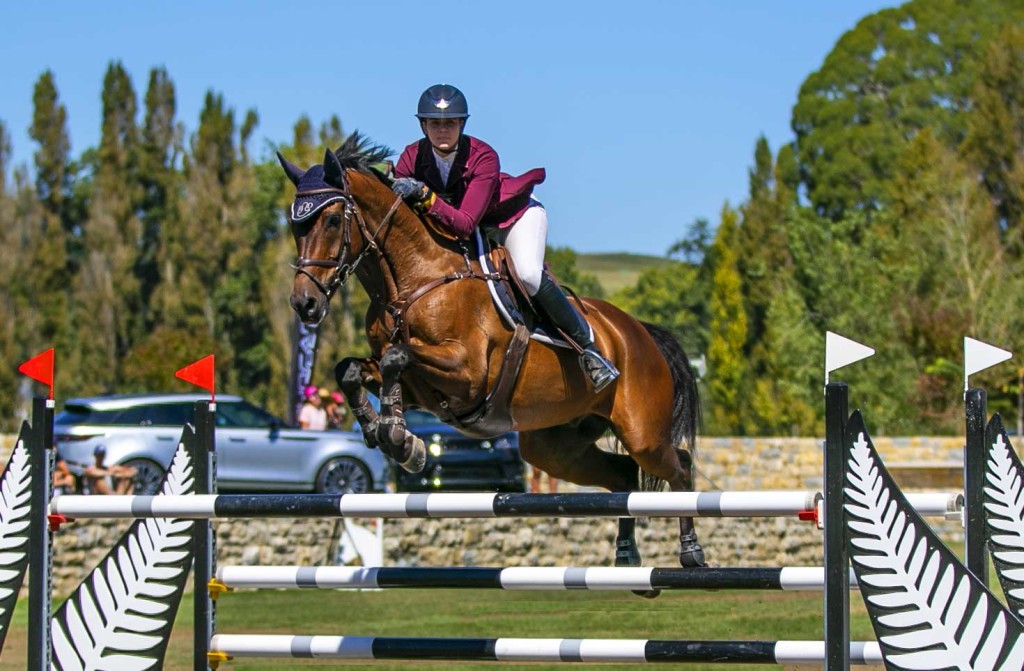 Kate Hinschen and Finch Farm Cadel
So although the Australians did not win, we can claim some small part of the victory, as the winning horse, Carado GHP, was, up until only recently, campaigned by Queensland rider, Olivia Hamood.
Australian Jumping congratulates all the Australian riders who ventured across the Tasman, who represented us with distinction, and we look forward to even more Australians venturing to New Zealand next year.
The top seven placegetters in the Gold Tour Final were:
| | | |
| --- | --- | --- |
| PLACE | RIDER | HORSE |
| 1st | Annabel Francis | Carado GHP |
| 2nd | Kate Hinschen | Finch Farm Cadel |
| 3rd | Brooke Edgecombe | LT Holst Andrea |
| 4th | Maurice Beatson | Mandalay Cove |
| 5th | Claudia Hay | Euro Sport Centavos |
| 6th | Nakeysha Lammers | Resolution |
| 7th | Amber Fuller | CP Aretino |
View Comments