Australian Jumping Horses of 2018 – CP Aretino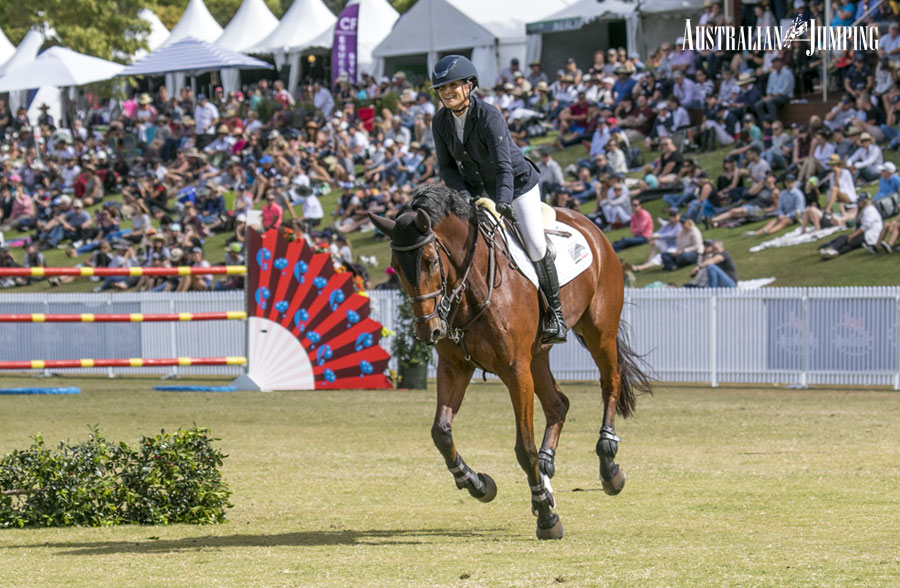 Australian Jumping
2018 has been a great year for Amber Fuller and the wonderful gelding CP Aretino. This combination really stood out in the AQUIS Champions Tour Grand Prix and continued their form all year. Watching them take the Australian Senior Title was a highlight of the year for us. We hope you enjoy reading about CP Aretino from the perspective of Amber Fuller:
Horse Name: CP Aretino
Stable Name: Ratty
Sex: Gelding
Age: 10yo
Height: 16.2h
Colour: Bay
Sire: CP Ulixes
Dam: CP Argentina
Breeder: CP Sporthorses (George Sanna & Charles Blinkworth)
Owner: Douglass Family
Owned since: June 2018 
1. What particular characteristics of Aretino attracted you to him?
His main attractive qualities are his exceptional jumping ability and his absolute love for the job.
2. Tell us a bit about his personality. What is he like at home and out at competitions?
Aretino has a huge personality and loves attention of any kind. He is also very ADD and gets bored easily. He is a reasonably easy horse to do most things with, however, he doesn't like standing still in the washbay for any length of time. Everything in life is a game to him including all work under saddle especially jumping. He has always found jumping easy and absolutely loves doing it. A bit like the energiser bunny, Aretino never runs out of energy and is always looking for the next adventure so he loves going to competitions and never gets tired of showing.
3. Does he have any quirky traits?
He is a very quirky horse like all of the horses out of CP Argentina. They all have strong opinions on how they think things should go and you won't convince them otherwise. With most things, I work around stuff that he doesn't like as you won't win an argument with him. You have to let him think that things are his idea and then he is happy to go along with it.
He is such a bright bubbly horse and he really does want to please so there isn't too much that I have to be flexible with but anyone who has seen his exuberant way of going in the ring will understand that he likes to do things in his own way. His theme tune for life would be Frank Sinatra's "I did it my way".
4. Obviously winning the Australian Senior Title was an amazing experience last month. Tell us a little about that.
Winning the Australian Championships was an absolute dream come true. I rang my mum after the class to tell her and to say thanks for all the years of saddling up ponies and driving me to pony club and shows. A lot of years of hard work by me and those around me go into being able to win a class like that and it does make the hard slog worth it in the end.
I was also thrilled for the horse as it showed everyone what he is capable of. Having known and ridden him his whole life and to win a class like that on a homebred just makes it all the more special. It realises the dream that George and Charles had when they decided to import some horses and start a breeding program.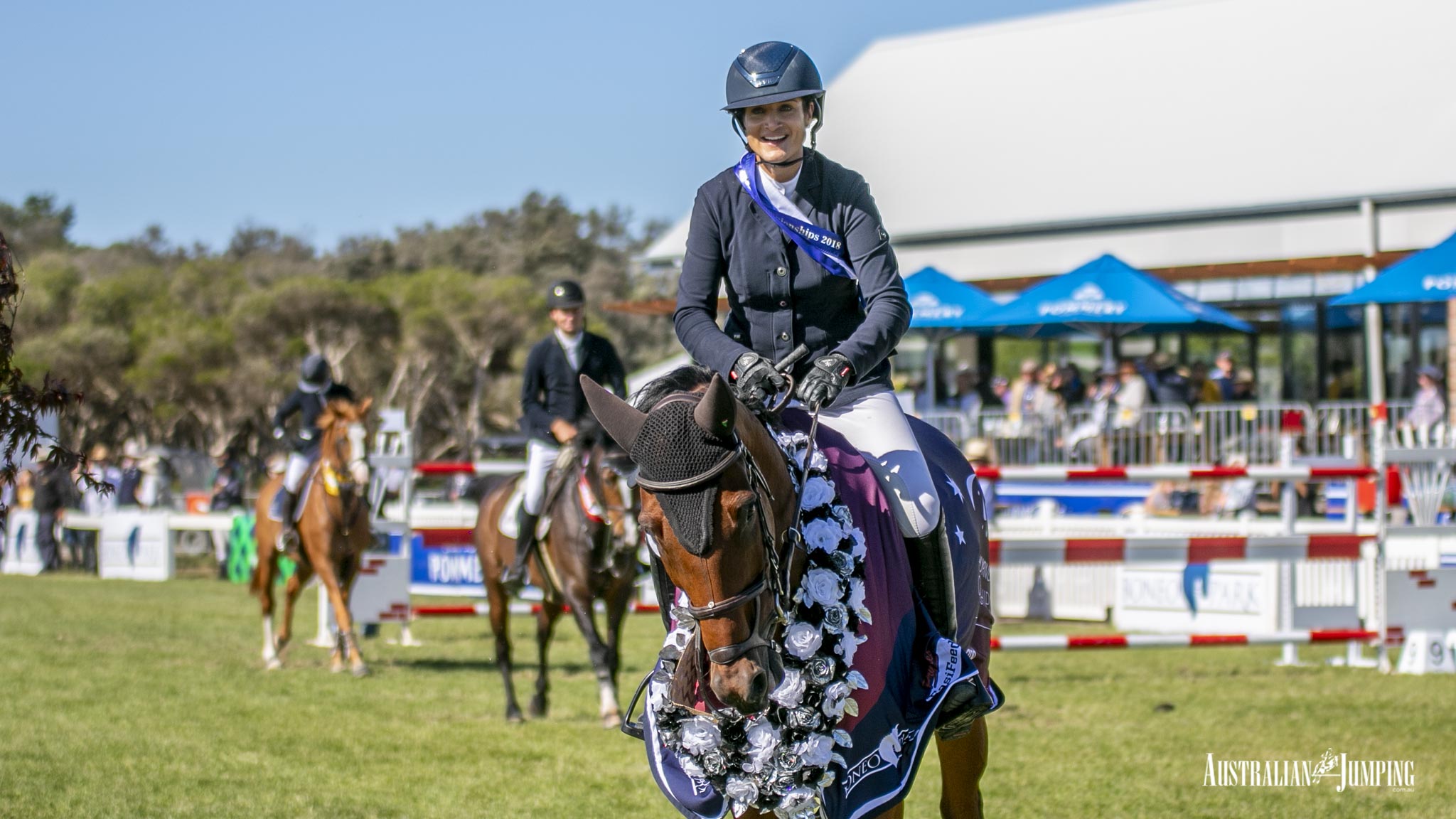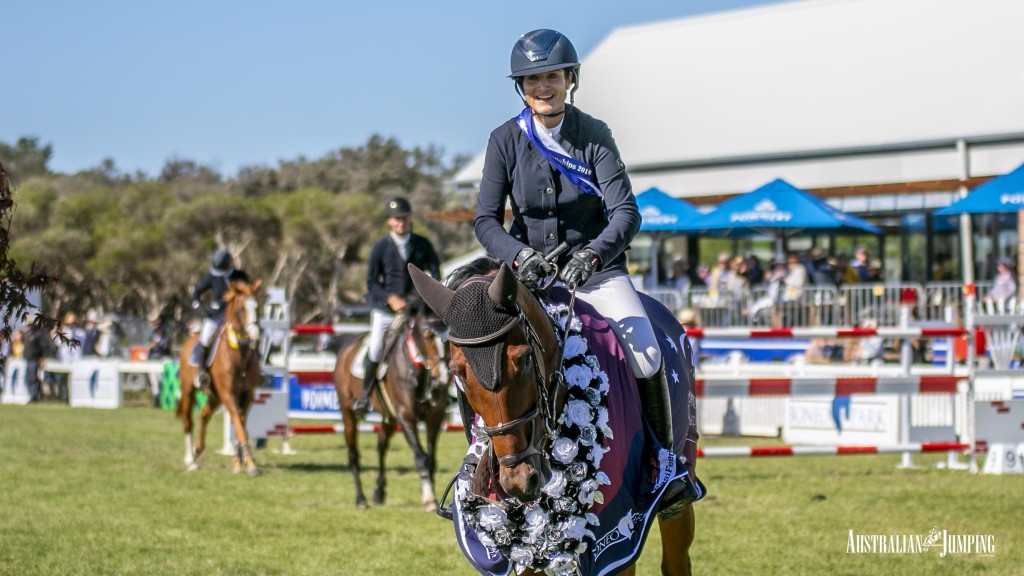 5. Prior to the Australian Titles, what did you consider to be the highlights of his career?
Aretino has been a very competitive horse all through his career. I think though the highlights would have been being named Jumping horse of the show at Sydney Royal as a 7yo, NSW State Champion in 2017 and running 3rd in the AQUIS Champions Tour Grand Prix earlier this year.
6. What are your short and long term goals for him?
Short term goals  for him will be to establish him as a Grand Prix horse this coming season. As he has just turned 10 he is still reasonably young and green at the top level. Long term goals would include possibly taking him overseas to compete and if things went well maybe aiming to make the team for a major championships.
| | | | | |
| --- | --- | --- | --- | --- |
| Date | Show | Event | Height | Position |
| 08/12/2018 | Sydney NSW | CSI1*-W | 160 | 6 |
| 16/09/2018 | Hawkesbury NSW | CSI1* | 140 | 4 |
| 24/08/2018 | Sydney NSW | CSI1* | 140 | 10 |
| 19/08/2018 | Sydney NSW | CSI1* | 140 | 12 |
| 11/03/2018 | Sydney NSW | CSI1* | 140 | 2 |
| 18/02/2018 | Hawkesbury NSW | CSI1* | 140 | 4 |
| 11/02/2018 | Sydney NSW | CSI1* | 140 | 2 |
| 09/12/2017 | Sydney NSW | CSI1*-W | 140-160 | 4 |
| 14/10/2017 | Hawkesbury NSW | CSI1*-W | 140-160 | 14 |
| 16/10/2016 | Hawkesbury NSW | CSI2*-W | 145 | 3 |
| 14/10/2016 | Hawkesbury NSW | CSI2*-W | 140 | 4 |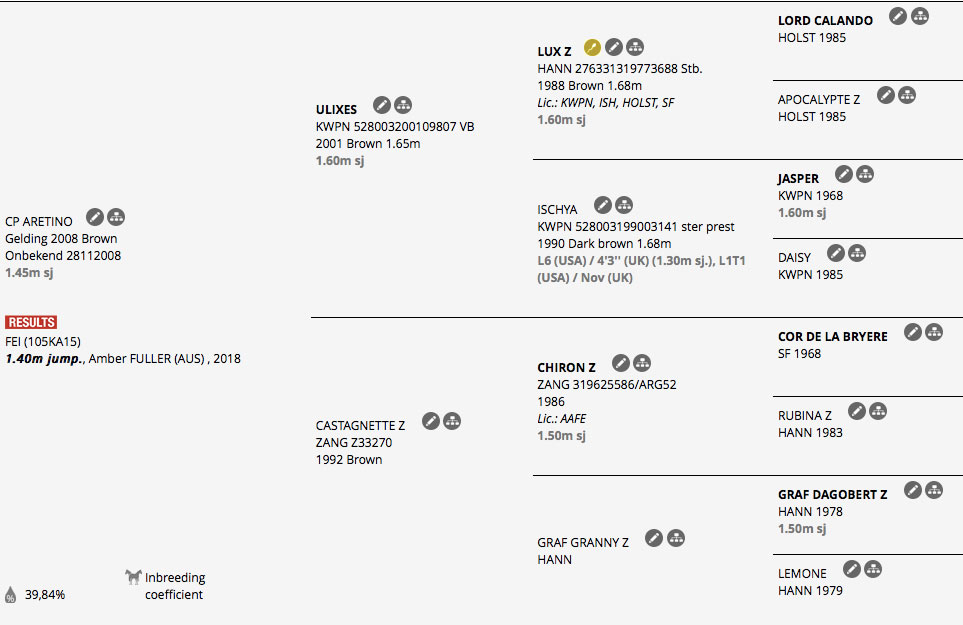 View Comments