Australian Jumping Horses of 2018 – Quintago 1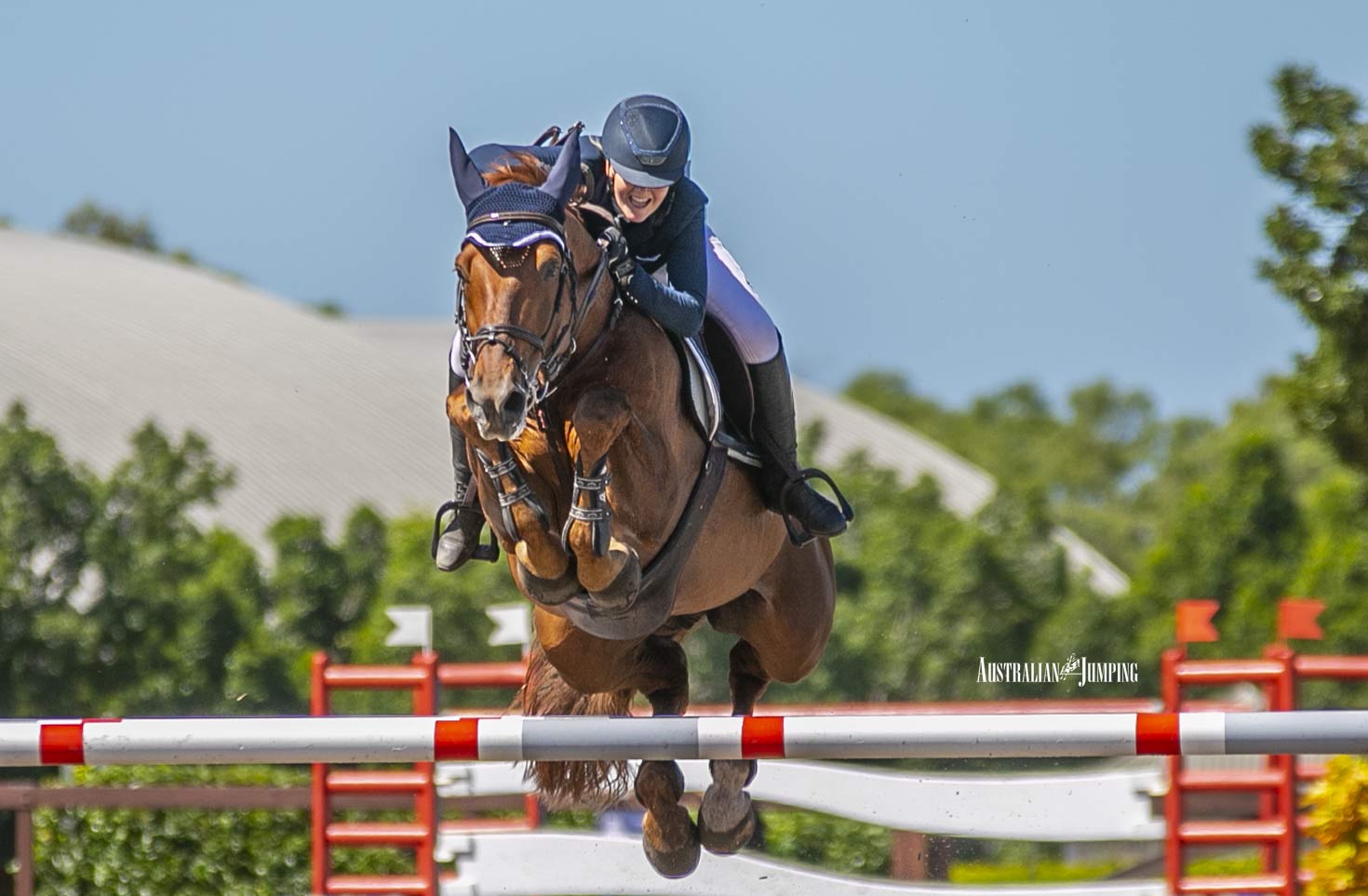 Australian Jumping
Brooke Langbecker and Quintago 1 absolutely shone in 2018, just getting better and better as the year progressed. Fantastic results included eighth in the Aquis Gold Tour Final in May, fifth in the NSW Country Senior Championship, third in the NSW State Senior Championship behind her coach and friend Tom McDermott (1st and 2nd) and then at the beginning of December a highlight was watching this combination win the Sydney World Cup Qualifier against a top class field currently sitting in third place in the Australian World Cup League. We are excited to follow the progress of this wonderful stallion into 2019.
Advertisement

We asked Brooke a few questions about this amazing horse:
Horse Name: Quintago 1
Stable Name: Quiny
Sex: Stallion
Age: 11yo
Height: 16.3hh
Colour: Chestnut
Sire: Quidam De Revel
Dam: N-Cassina she is a full sister to Cassini 1 & Cassini 2
Breeder: Stal Tops
Owner: Kerry & Letitia Langbecker
Owned since: January 2016
What characteristics in particular attracted you to Quintago 1?
Our plan when we purchased Quiny originally was to be a Young Rider horse and then in 2 years time move up to Mini Prix level.  He was an 8yo and Tom McDermott had just started him in a World Cup and he was super brave, so we thought he would be a good confidence builder for me to jump from Young Riders to Mini Prix. He quickly exceeded our expectations and Quiny and I  formed a great partnership which saw us jump our first World Cup season together in 2017 and place in the top 10 of every World Cup Qualifier we competed in. We now compete regularly in the World Cup Qualifiers and Grand Prix.
Tell us a bit about his personality. What is he like at home and out at competitions?
He has an amazing temperament and is super quiet at home, even during the breeding season.
Does he have any quirky traits?
He loves liquorice treats
What do you consider the highlights of his career so far?
– Representing Ausralia at the NZ Horse of the Year and being part of the winning team.
– Placing 2nd in the Gold Grand Prix at Takapoto Show NZ
– Placing =3rd in the Olympic Cup at the NZ Horse of the Year
– Placing 3rd in the World Cup at Melbourne Royal 2017 & 4th in the World Cup at Melbourne Royal 2018.
(Since Brooke's response, they won the Sydney World Cup Qualifier – which we are pretty confident would make this list!
What are your short and long term goals for Quintago 1?
I would love to win a World Cup Qualifier (mission accomplished Brooke!) and long term I would love to make an Australian team and compete overseas.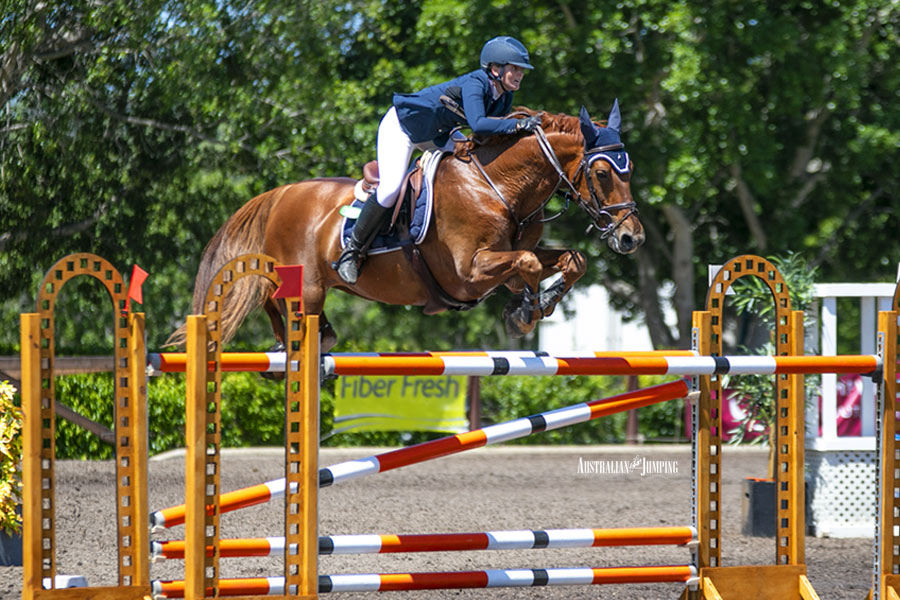 Brooke Langbecker and Quintago 1 – Sydney World Cup Qualifier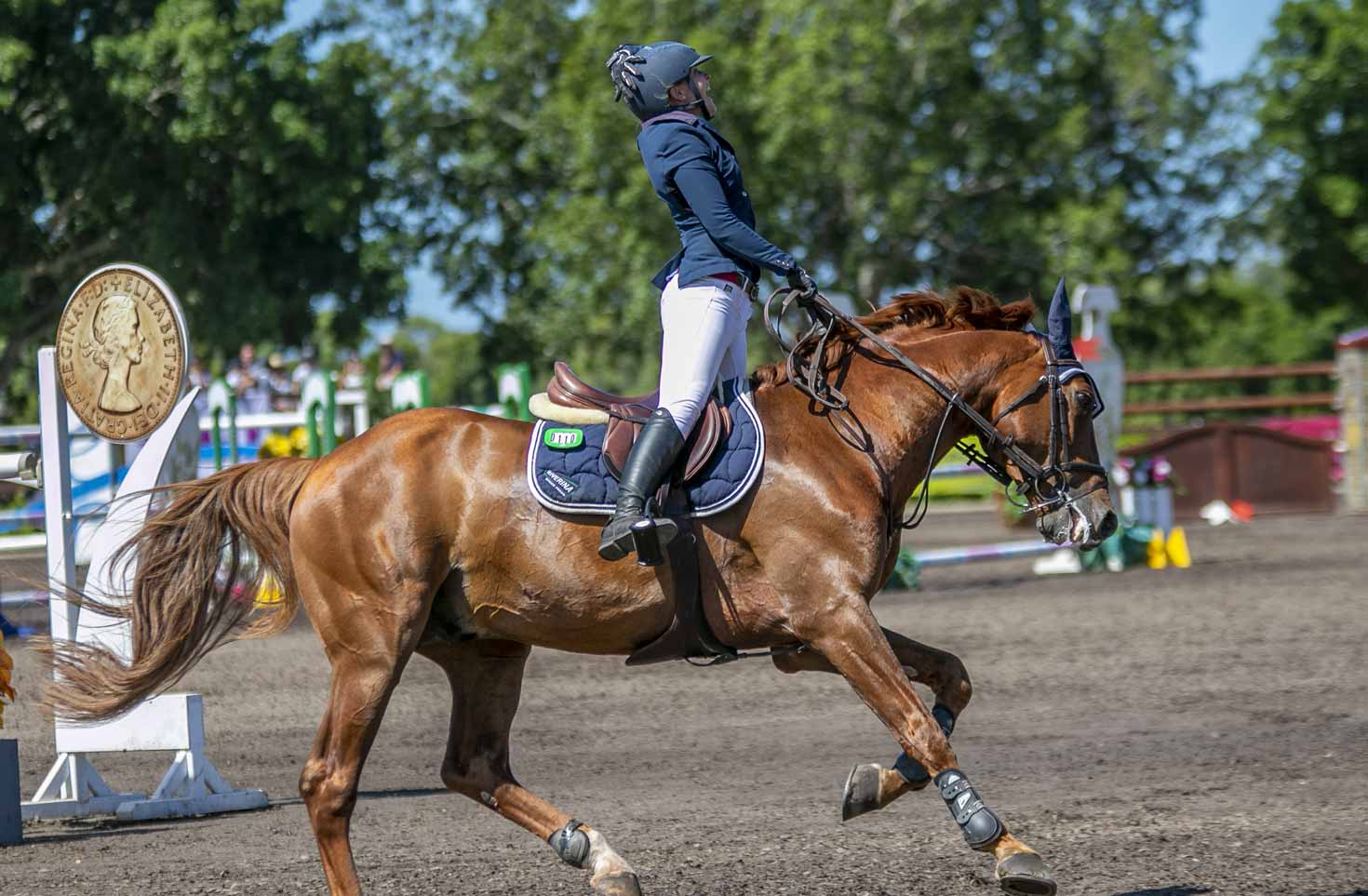 Brooke Langbecker and Quintago 1 – Sydney World Cup Qualifier
Anything else you would like to tell us about him?
He is my horse of a lifetime and I love him.  He also is looking like being a super sire as his foals all have his amazing temperament and Tom McDermott has the oldest "Quintation" which won the Overall NSW 4yo class at SIEC and the overall Qld 4yo at Aquis, Elysian Fields.  So hopefully we will see more of his progeny out jumping soon.
Recent FEI Results for Quintago 1:
| | | | | |
| --- | --- | --- | --- | --- |
| Date | Show | Event | Height | Position |
| 08/12/2018 | Sydney NSW | CSI1*-W | 160 | 1 |
| 25/11/2018 | Sale VIC | CSI1*-W | 145-160 | 4 |
| 25/09/2018 | Melbourne, Royal VIC | CSI1*-W | 160 | 4 |
| 05/08/2018 | Gatton QLD | CSI1*-W | 140-160 | 17 |
| 28/07/2018 | Caboolture QLD | CSI1*-W | 140-160 | 11 |
| 07/11/2017 | Boneo VIC | CSI1*-W | 140-160 | 9 |
| 14/10/2017 | Hawkesbury NSW | CSI1*-W | 140-160 | 9 |
| 26/09/2017 | Melbourne, Royal VIC | CSI1*-W | 140-160 | 3 |
| 12/08/2017 | Caboolture QLD | CSI1*-W | 140-160 | 7 |
| 06/08/2017 | Gatton QLD | CSI1*-W | 140-160 | 9 |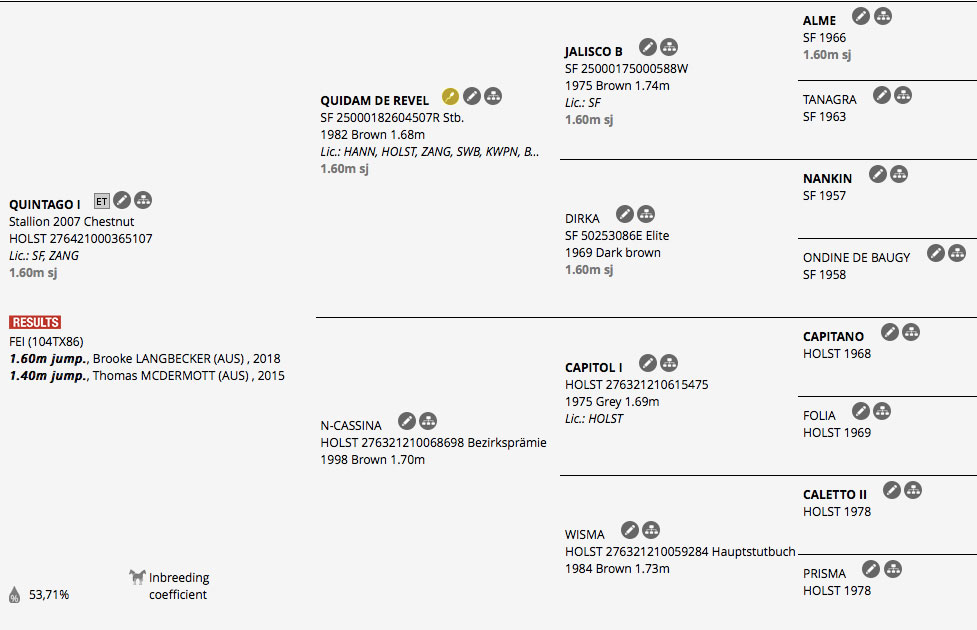 Source: horsetelex.com
View Comments