Can Edwina go back to back in Shanghai?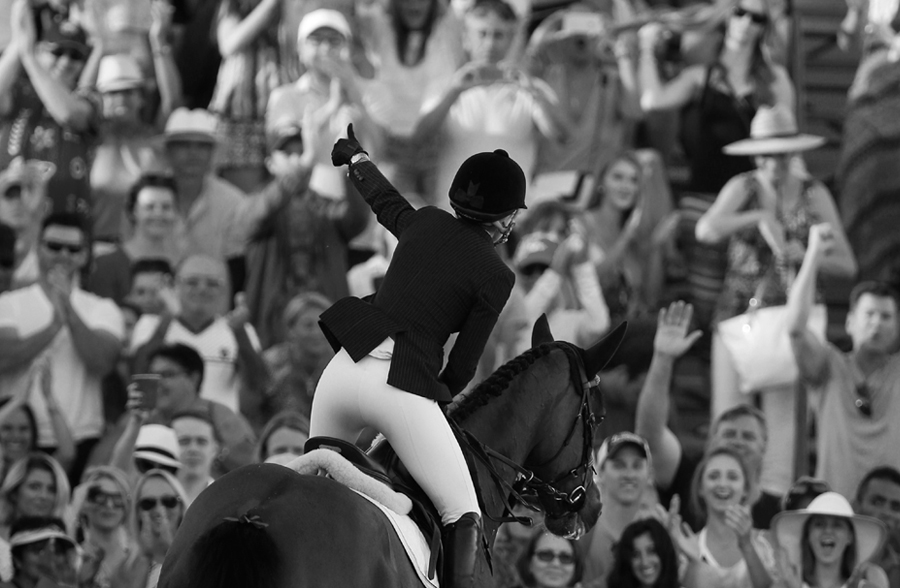 LGCT
Two-time LGCT Champions Scott Brash (GBR) and Edwina Tops-Alexander (AUS) will be back at the most Eastern destination on Tour, both hoping to keep their dream of a historic third win alive. Britain's gold medallist Brash leads the charge in the overall ranking, with Tops-Alexander just 13 points behind – and with 40 points for a LGCT Grand Prix win there is everything to play for as the first part of the 2018 season unfolds.
This weekend could be a game-changer, as reigning LGCT Champion Harrie Smolders (NED) makes his return to the Championship, with the in-form Dutchman bringing top stallion Don VHP Z as a clear sign of intent. Smolders won gold at the LGCT Grand Prix of Shanghai in 2015, and will be hungry to start his 2018 Championship charge – knowing every point will count in the fight for LGCT Ranking supremacy and consistency across the season is key.
Who will join Brash and Tops-Alexander and earn a golden ticket to the Longines Global Champions Super Grand Prix at the GC Prague Play Offs this December? While it's uncertain who will rise to the top in China, this weekend promises a hair-raising spectacle of top sport.
All the action will be streamed via GC TV, featuring analysis, expert commentary and exclusive rider interviews.
Australian Jumping will be following all the action. Join us in wishing Edwina all the best for the week.
See below for a run down of the key classes and corresponding Australian times (class details correct at time of publication):
FRIDAY 20TH APRIL
Shanghai 2018 CSI5* 1.45/1.50m
(€50.000) Two Phases: A + A, Both Phases Against the Clock 1:30 PM AEST

GCL of Shanghai Round 1 – CSI 5* 1.50/1.55m 
(€145.000 to individual class winners) 5:00 PM AEST

SATURDAY 21ST APRIL
BMW GCL of Shanghai Round 2 – CSI 5* 1.55/1.60m
(€145.000 to individual winners) 2:00 PM AEST
Longines Global Champions Tour Grand Prix of Shanghai – CSI 5* 1.60m
(€610.000) Table A: Against the Clock with Jump-Off  6:00 PM AEST

SUNDAY 22ND APRIL
Shanghai 2018 CSI5* 1.45/1.50m.
(€200.000) Table A: Against the Clock  12:00 PM AEST
Shanghai 2018 CSI5* 1.50/1.55m.
(€200.000) Table A: Against the Clock with Jump-Off  3:15 PM AEST
View Comments