Catching up with Chloe Versteegen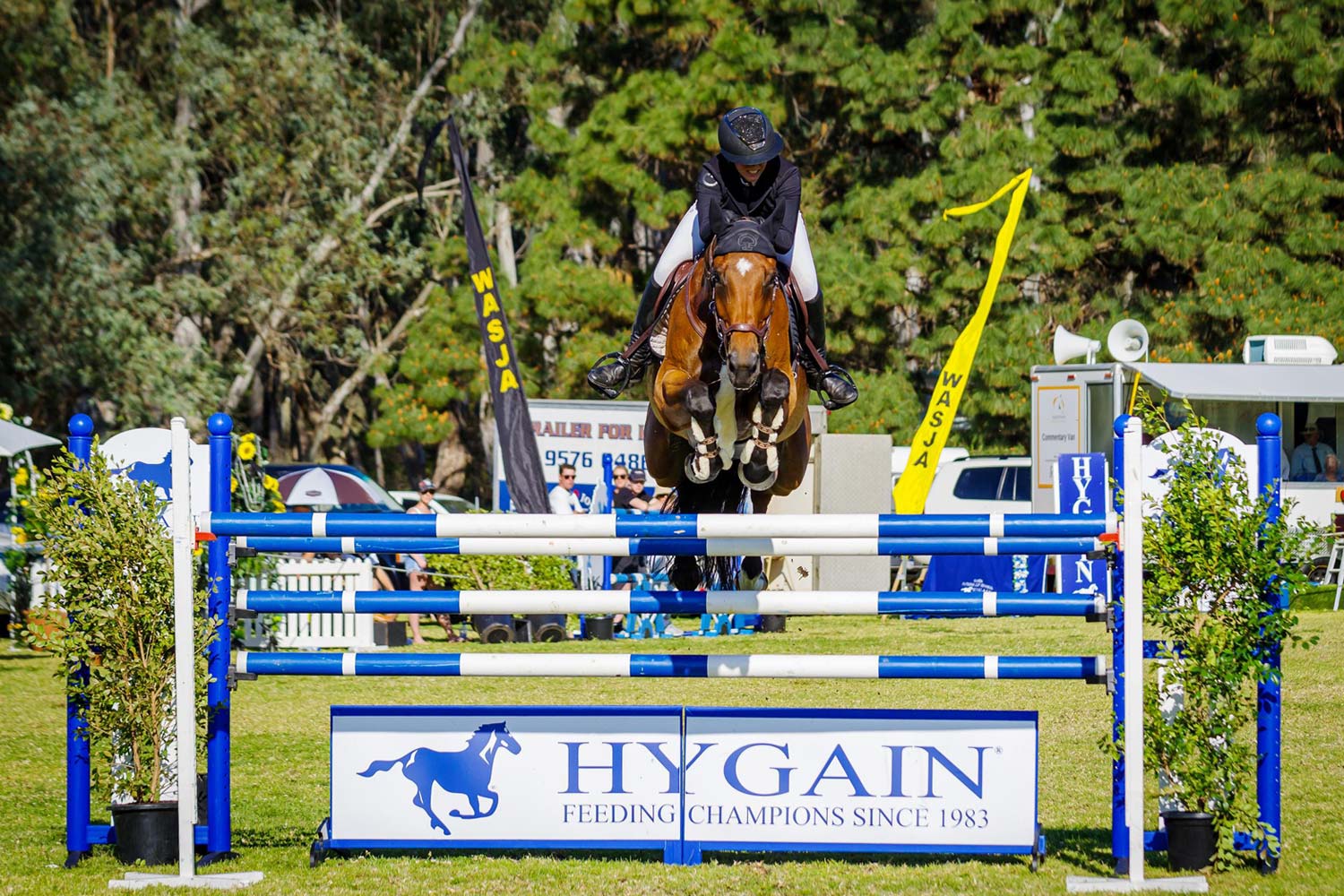 Eric Lloyd Photography
Despite her young age, Chloe Versteegen has already achieved much in the field of Jumping. Combining with Raylyns Eliza, Chloe was crowned the Australian Children's Champion in 2017 and in the same year was awarded a Rising Star Scholarship by Equestrian WA. In 2019, Chloe ventured to Europe where, riding at Oliva in Spain, won a CSI1* 1.30m class. In 2020, at the very first Australian FEI Jumping competition since the disruption of Covid-19, the WA State Jumping Championships, Chloe and Diamond B Vigo took out the CSIY (Young Rider) class. We caught up with Chloe recently to find out more about this talented rider.
Name: Chloe Versteegen
Age: 16
Lives: Perth, WA
Occupation: Student
At what age did you start riding and who introduced you? I started out at a local riding school when I was about three years old. My parents bought me my first pony when I was five and I did a lot of show horse, competing at Grand Nationals and EA Nationals up until I was about eight years old. Lucy Galovicova introduced me into Showjumping and we purchased my first showjumping pony RedBack from the Dobson Equestrian Stables.
Can you tell us a bit about the horses you have in work at the moment? I currently have three horses in work at the moment. Diamond B Vigo, known as Princess around the stables, is a rising 18-year-old mare that has previously competed up to World Cup and Grand Prix level. Princess was purchased about eight months ago and we have recently stepped up to the Grand Prix level. MC Pico Diamonds, known as Pinot at home, is a 9-year-old mare who I have owned since she was a yearling. Pinot competes at Mini Prix and Young Rider level. Tulara Conikka, known as Connie, is also a 9-year-old mare and competes at Mini prix and Young Rider level.
Who are your current stars? All three of my mares are stars, winning and placing consistently all season.
What do you consider your greatest competitive achievements to date? My greatest achievements to date would have to include, 2017 Australian Children's jumping champion, winning an international class on Team Equests Bagheera Blue at MET Oliva Nova, Spain in 2019, 2020 WA state Young Rider champion and a close second in the 2020 Patrons Cup.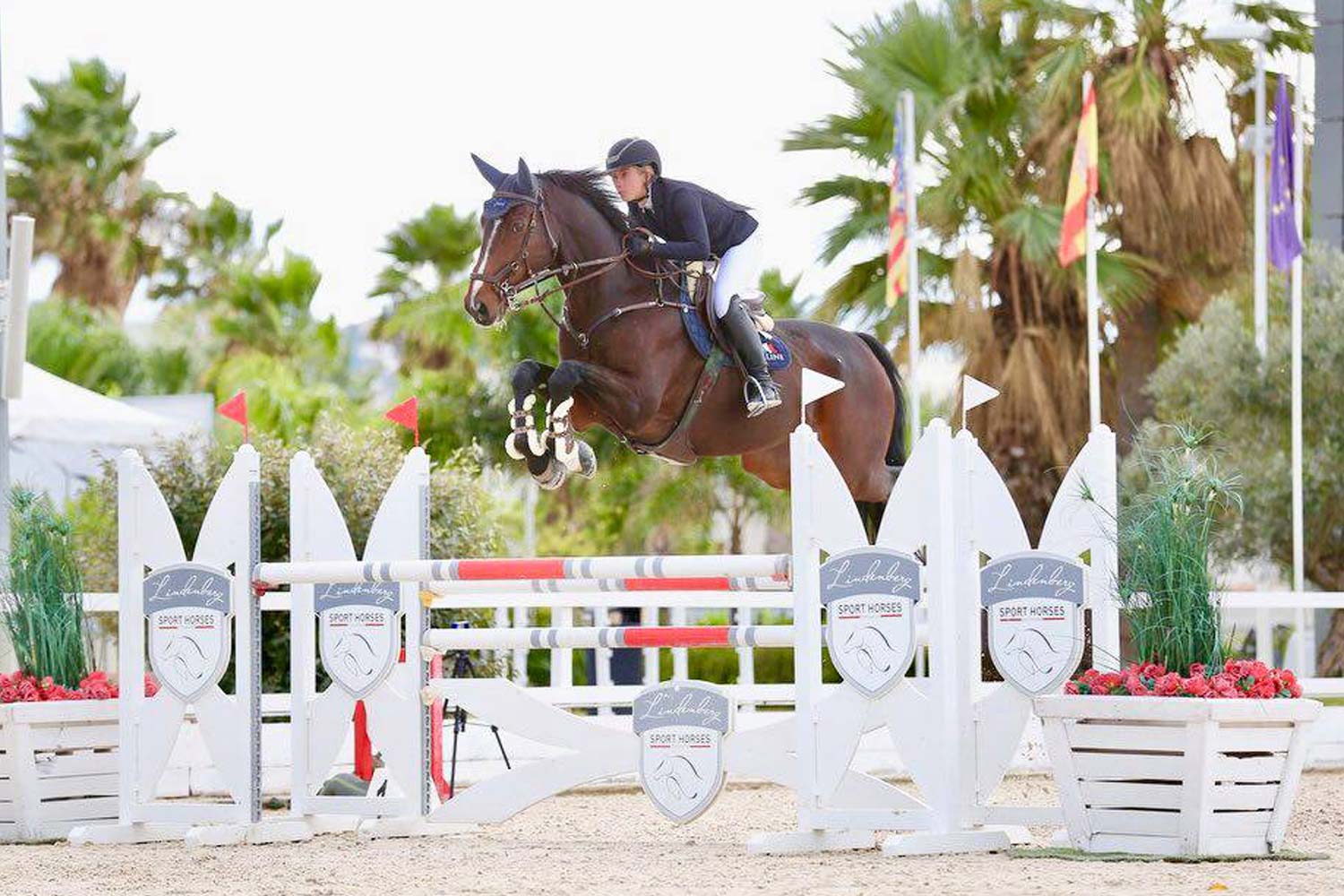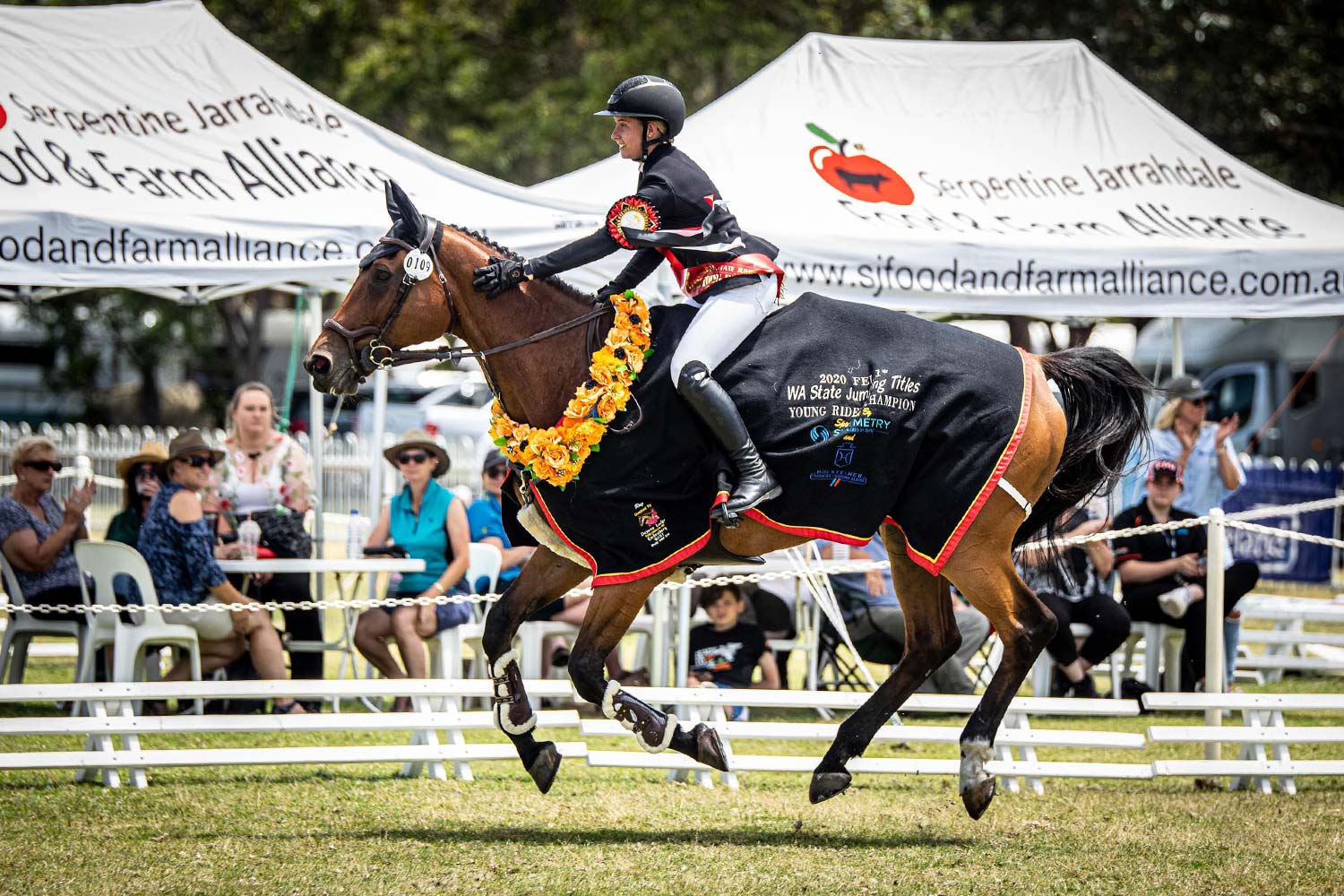 Chloe and Diamond B Vigo. Photo Credit: Eric Lloyd Photography
How do you keep your horses in peak condition? I am very fortunate to have great sponsors in Hygain Australia and Equissage therapy to keep my horses in top condition. We use a few different feeds for our mares, Hygain balance for the hotter horses, Hygain Tru care, Hygain tracktorque to keep their energy levels up, Hygain safe guard and Hygain recuperate to keep them feeling their very best over long competitions. Equissage therapy also keeps my horses in top form.
What are your short and long-term goals? Short term, I am looking forward to getting back to Europe with Georgie Harvey and Oliver Lazarus from Team Equest. More long term, I would love to compete at the top level and represent my country.
What is the best piece of advice you have been given? "Keep it simple" – Albert Voorn. I was fortunate enough to have a lesson with Albert at Yalambi Farm in 2019 and these words of advice have stuck with me ever since.
Can you tell us something about you that we don't know? I have a pet ferret called Lola who has travelled all around WA coming to shows with us!
Do you have some sponsors you would like to thank? Yes, I am very proud to have some great sponsors and I would like to thank them for their continued support. I would like to thank Trailrace Saddlery, Hygain Australia, Equissage Therapy, Wound Wax Australia, and PHD Veterinary Services.
View Comments