Countdown to Longines Global Champions Tour Finale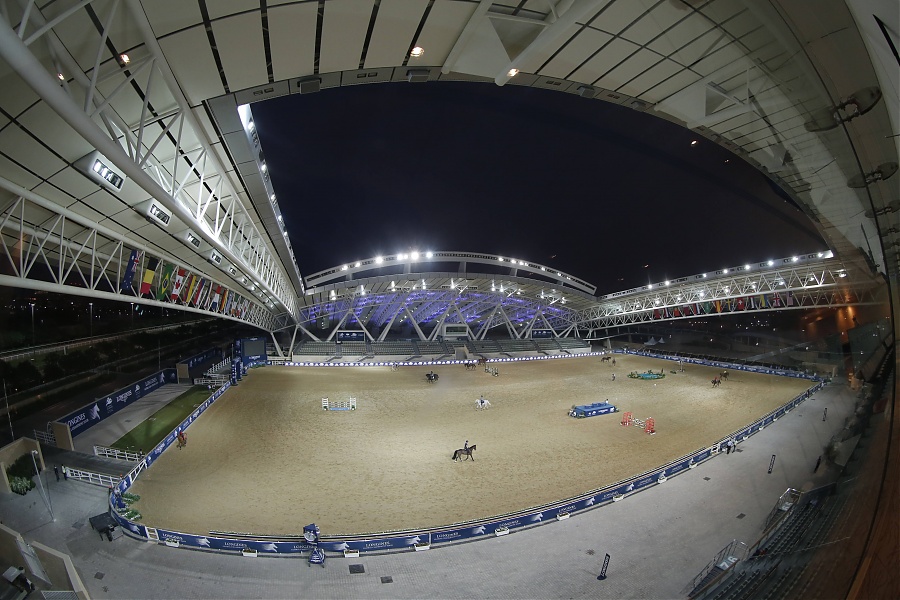 Stefano Grasso/LGCT
Source: Noelle Floyd
An impressive six out of the world's top ten riders, including two out of the top three, will be heading to the Longines Global Champions Tour final, hosted by the stunning Al Shaqab equestrian centre in Doha, Qatar, November 3-5, 2016.
This year, history will be made as either Rolf-Göran Bengtsson of Sweden or Australia's Edwina Tops-Alexander will claim the overall Champion of Champions title, following a season-long battle for valuable ranking points.
Olympic veteran Bengtsson, who currently sits on a tally of 272 points, will be hoping for his first ever LGCT Champions title win. The experienced Swedish rider has come excruciatingly close, not once but twice before, after tying with the leader on points but losing on the number of Grand Prix wins. Two-time LGCT Champion Tops-Alexander, who has 267 points overall, will be hoping to secure a record, never-before-seen third title, with a hat trick the first of its kind in the sport. Talking about her plans for the final, the top Australian athlete said: "My tactic is just to do my best and be on the podium. Although five points doesn't sound like much with the drop off scores it does work towards Rolf so I have to have a very good result on the day to win. But everything is possible and at the end of the day there is only one of us that can win and one of us to be second."
The two in contention will be joined by the very best riders in the world, all vying for the top spot in the Grand Prix and the lion's share of the €450,000 prize purse on offer. On top of that, the overall LGCT Ranking bonus prize fund of almost €1 million will be divided, with riders using the final in Doha as their last chance to change the order up and down the leaderboard.
Home heroes and members of the Qatar Olympic show jumping team of Sheikh Ali Bin Khalid Al Thani, Bassem Hassan Mohammed and Ali Yousef Al Rumaihi will compete in front of local fans and spectators, with the top Qatari riders looking for a strong result in the Grand Prix.
Former long term LGCT leader and current World Number 1 Christian Ahlmann of Germany will be back and ready to do battle in the final Grand Prix of the season on Saturday 5th November. While the top German rider cannot knock Rolf or Edwina off the top spot, he will be looking for a strong result in order to defend his third position from those snapping at his heels below.
Fellow German rider and World Number 9 Marcus Ehning, who this season has won two LGCT Grand Prix (Madrid and Vienna) said: "I'm looking forward to Doha. It has been a very good GCT season for me, with two Grand Prix wins, and although I'm not in the fight for the Championship it's going to be another amazing event and final."  Similarly, Irish star Bertram Allen, who currently sits 4th on the overall LGCT Ranking table, spoke of his excitement ahead of the final and the top class competition at every Tour event so far: "I can't wait to get to Doha for the LGCT final. All year the Tour has been incredibly competitive, with the best riders and horses at every show creating the best show jumping. The final at AL SHAQAB will be intense and I'm looking forward to competing."
Other big names to join those at AL SHAQAB are World Number 2 Simon Delestre of Farnce, World Number 6 Daniel Deusser of Germany, World Number 8 and Rio Olympic Team Gold Medallist for France Kevin Staut, as well as World Number 10 Scott Brash of Great Britain.
Speaking about the incredible facilities at the magnificent AL SHAQAB venue, Great Britain's John Whitaker said: "I'm really looking forward to going to AL SHAQAB in Doha for the GCT. As always with the Tour the facilities are first class which is important when you're competing at the highest level with your top horses. The final will be really exciting so I'm looking forward to it." Top Dutch rider, Harrie Smolders agreed: "Doha is for me the perfect place for the GCT final, with a very impressive stadium, great facilities and the apotheosis of the season coming up it has been another successful year in the history of GCT!"
AL SHAQAB was established as part of HH The Father Emir Sheikh Hamad Bin Khalifa Al Thani's vision and passion to preserve and perpetuate the Arabian horse in Qatar. It has since developed into a major international equestrian facility encompassing multiple equine disciplines.
Qatar, a destination which joined the Tour in 2008, has continued to build on its reputation as a global sports destination and a hub for major international sporting occasions. Leading events like the final of the Longines Global Champions Tour have been part of this evolution and Qatari national riders are increasingly prominent on the international show jumping stage, with Sheikh Ali Bin Khalid Al Thani securing an individual 6th place at this year's Rio Olympics – the debut for Qatar in show jumping.
Just a few of the other big names to head to Doha are Ludger Beerbaum, Laura Kraut, Michael Whitaker, Marco Kutscher, Roger-Yves Bost, Maikel van der Vleuten, Nicola Philippaerts, Olivier Philippaerts,  Lauren Hough, Jack Towell, Laura Renwick, Meredith Michaels-Beerbaum and Emanuele Gaudiano.
The Longines Global Champions Tour Grand Prix of Doha will take place at 17:15 on Saturday 5th November, while the historic Global Champions League final – which sees four teams in contention for the first ever GCL Title – will kick off the weekend on Thursday 3rd November at 17:00.
For the full LGCT Doha rider list, please click here. For more information, a show schedule and ticket options, please click here.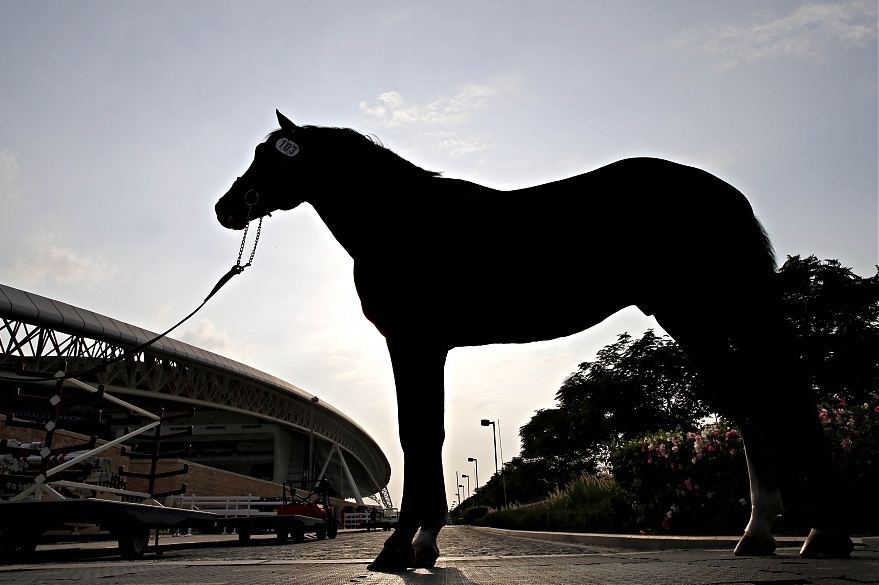 View Comments