Edwina leads the way for Australia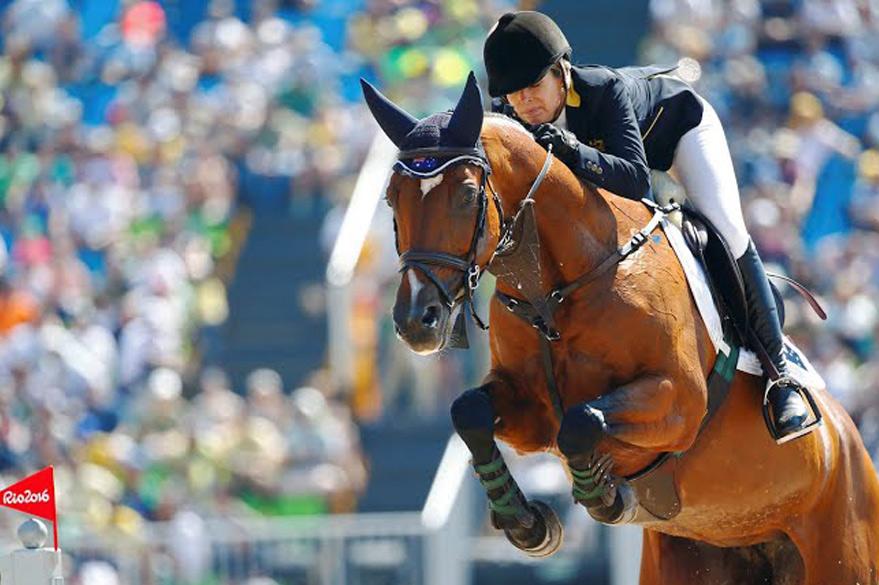 AOC
Source: Michelle Cook AOC
An in-form Edwina Tops-Alexander has produced a clear show jumping round on the opening day of competition at the Olympic Equestrian Centre at Deodoro. Riding the mare Lintea Tequila, Tops-Alexander was one of 24 in the field of 75 to produce a clear round.
The Aussie team-captain says her horse is in great shape.
"She's been so excited since she's been here and she's really on fire," Tops-Alexander said.
"I think in these conditions in this weather you really need a horse that has a lot of blood and gives you that extra power. She's a mare with a lot of quality and she's very sure of herself.
"She gets in there and wants to get it done and tries the best she can so I'm very fortunate to have a mare like that."
Tops-Alexander is hoping she and her mare can make it all the way to the podium.
"She's really sure of herself and she lets you know how she feels.
"I've had her for two years now and this year has been an incredible one for her, it wasn't until the last day that I switched horses so she was never really in the planning from the beginning to take her. I just had an amazing feeling with her."
It's been 28 years in-between Olympic Games stints for Scott Keach but the 51-year-old didn't miss a beat with his horse Fedor, the pair jumping a near precise round in which they knocked one fence. (Each fence that falls is equivalent to four jumping penalties).
"I'm fairly happy with my riding and very happy with my horse," said Keach. "There was one boo-boo there where I was trying to do six (strides) to the triple and I wanted to cut it and go direct but I cut it just a shade too much and the horse dropped in a little. He read my body language, he did what he was told to do, but it was just a little too much."
"When the horse jumps well then it's basically up to the rider to do their job and hopefully it works out so it's up to me."
Matt Williams riding Valinski S was first out for Australia and the pair picked up eight jumping penalties. Williams said he was on track for a clear round until the final two fences.
"I thought the horse started really good, I was really happy with everything up until that last line," Williams said.
"The horse has a little bit of a right drift so I wanted to plan eight strides to that double and he drifted further out than I thought so when I landed I thought I needed to move up, but I didn't need to move up, I should have just sat still.
"I'm really happy with how he jumped, I would have liked to have had one down but with two down we're still in there.
"Tuesday's course is going to be a lot bigger."
James Paterson-Robinson riding Amarillo was last out for Australia, the pair also picked up eight penalties after they too became unstuck towards the end of the course.
"The last line has been tricky for a lot of people, there's been some good horses eliminated or stopping and having faults," said Paterson-Robinson. "It's disappointing to have two rails but it would be more disappointing to have it on the first and jump the difficult line."
"He (Amarillo) should be a little bit more informed on Tuesday and we'll hopefully do a bit better for the team."
Results from today's round count towards the individual competition and also establishes the order of go for the first round of the team's event on Tuesday.
Show jumping competition will resume on Day 11 (August 16) of the Games.
View Comments