Edwina Tops-Alexander still on top of the leaderboard after Rome LGCT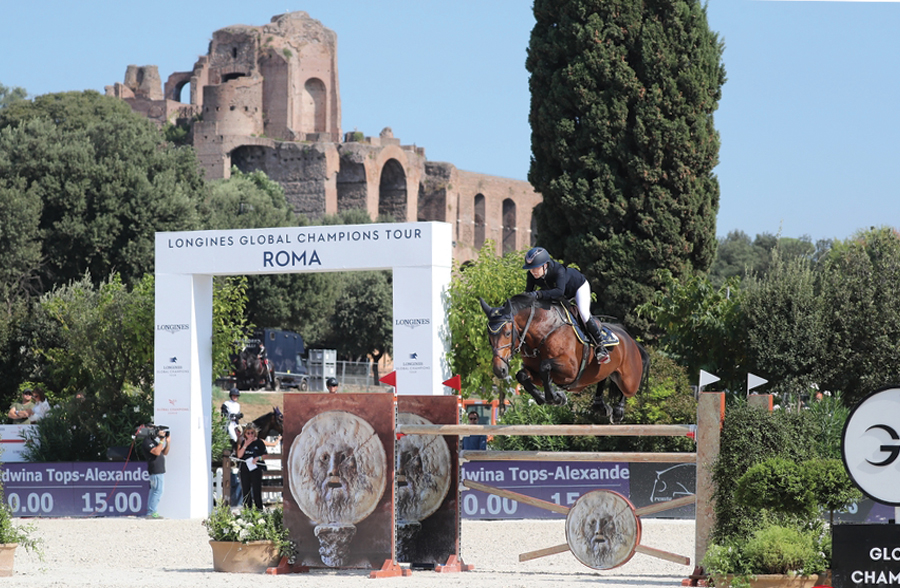 Sportfot
Above: Edwina Tops-Alexander and Fellow Castlefield. Photo credit: Sportfot.
Against a stunning backdrop, our leading lady rider once again competed against many of the world's top riders, in the twelfth leg of the 2021 Longines Global Champions Tour in Rome. Although she finished the CSI5* Grand Prix out of the money this weekend, Edwina Tops-Alexander still leads the Championship race with just three legs to go.
Advertisement


It was the sensational combination of Malin Baryard-Johnsson and H&M Indiana who took Rome by storm, winning their first Longines Global Champions Tour Grand Prix in the picturesque Circus Maximus, Italy. Under intense pressure, Baryard-Johnsson produced fireworks in a brilliant LGCT Grand Prix jump-off to snatch the win from Shanghai Swans teammate Christian Ahlmann on the 9-year-old Mandato van de Neerheide. The final place on the podium went to LGCT Grand Prix of Hamburg winner Harrie Smolders and Monaco. The victory propelled the Swedish Olympic Gold medallist into the prestigious Longines Global Champions Tour Super Grand Prix at the GC Prague Playoffs in November as the first female of the year claimed her spot against the world's best.
In the overall leaderboard for the 2021 Longines Global Champions Tour (LGCT) season, Edwina sits just 6 points ahead of Olivier Robert on 208 points. Ben Maher the 2018 & 2019 LGCT overall season Champion has climbed the ranks to third with 201 points but Max Kühner and Peder Fredricson are hot on his heels with 194 points and 189 points.
In the Global Champions League (GCL), Edwina's team Valkenswaard United also heads up the leaderboard in the teams competition, sitting just 5 points ahead of the Shanghai Swans.
We also had another Aussie competing in Rome this weekend, with Shimona Fraid putting in a good showing in the CSI2* classes.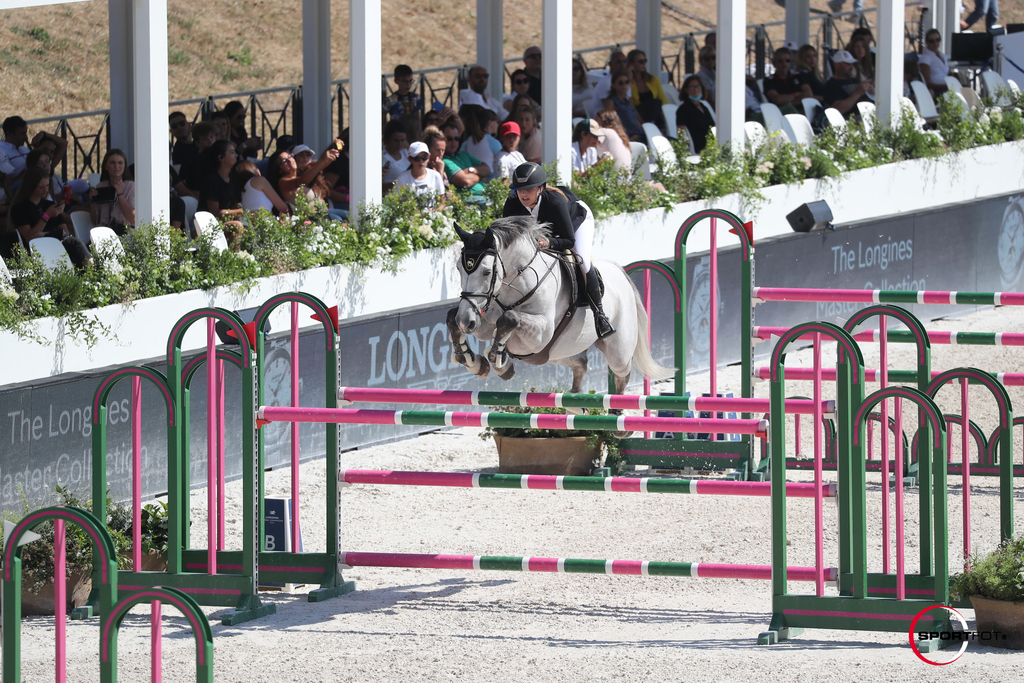 Above: Shimona Fraid and Unreachable Z.
The Championship stays in Rome for a second week 16-18 September, when the battle of the best will continue in the Longines Global Champions Tour Grand Prix of Italy where we are sure Edwina will be looking to solidify her lead and hopefully secure a coveted golden ticket to compete in the Prague Playoffs.
Advertisement


View Comments