Jumping at Sydney Royal Leaps into Action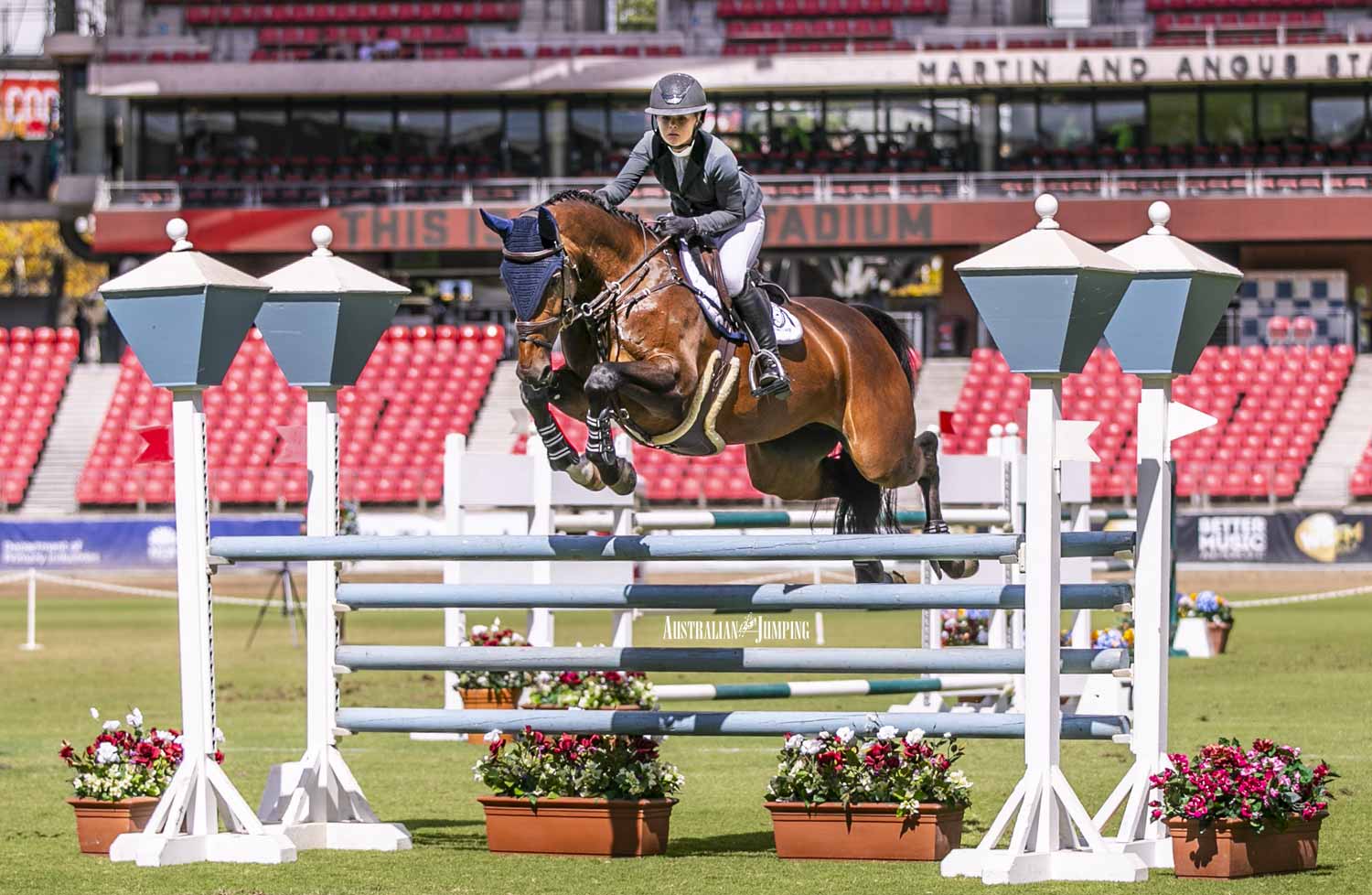 Australian Jumping
Above: Maleah Lang-McMahon and PSS Chantilly
An absolutely glorious, clear, Autumn morning was enjoyed by riders and spectators alike as the 11 day Jumping program got underway at the 2021 Sydney Royal Easter Show. The Show, which was first held in 1823, is a prestigious event on the NSW Jumping calendar and there was excitement all around as the tradition that is the Royal Easter Show resumed after a Covid-19 enforced break in 2020. The first class scheduled was for Junior Riders over fences 1.20-1.30m high.
Advertisement

As the oil was barely hot and the feint scent of "chip-on-a stick" wafted gently across the arena a crack field of 13 combinations assembled to tackle the course, designed by Mr Graeme Watts and ably assisted by Mr Aran Ghafouri.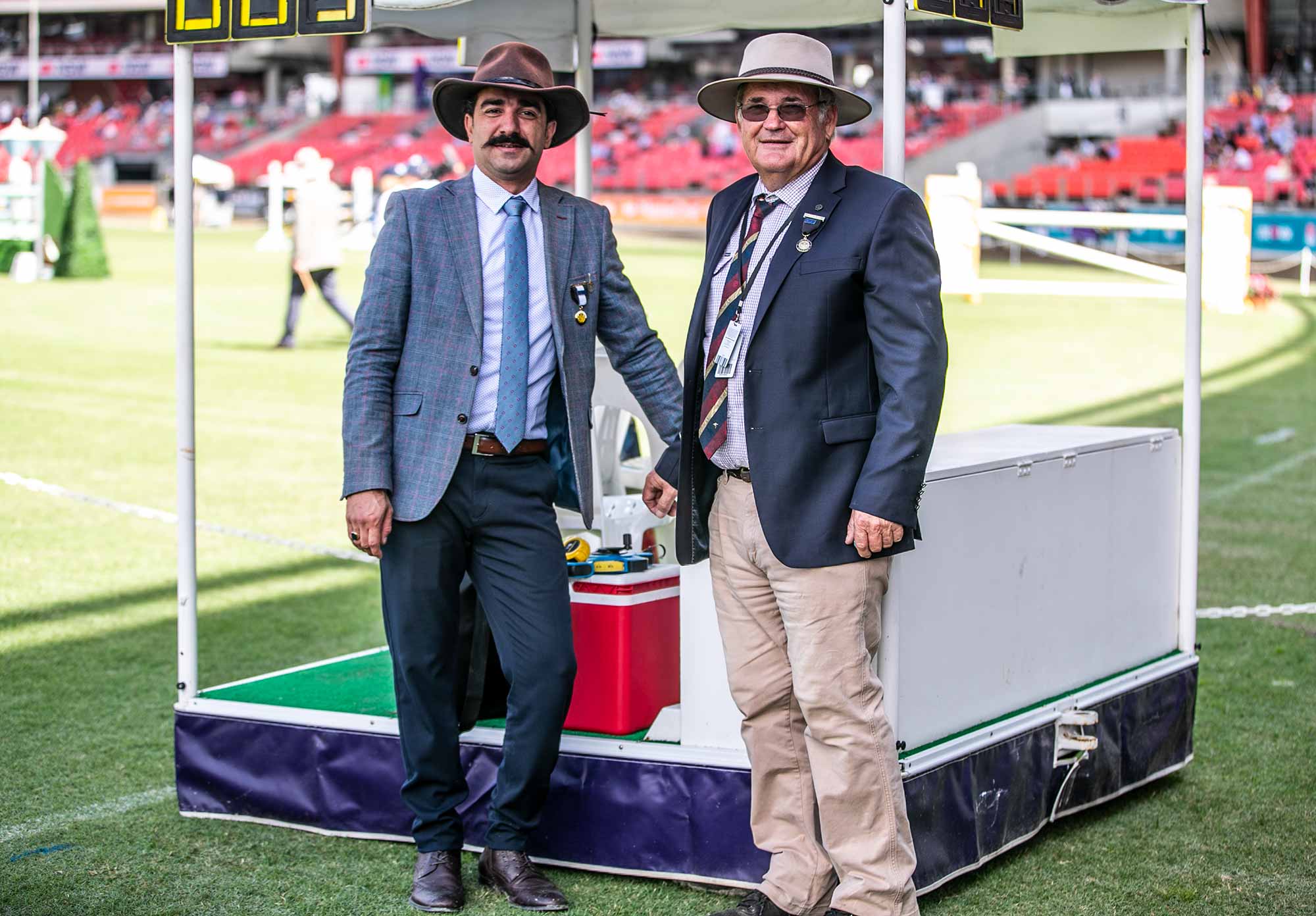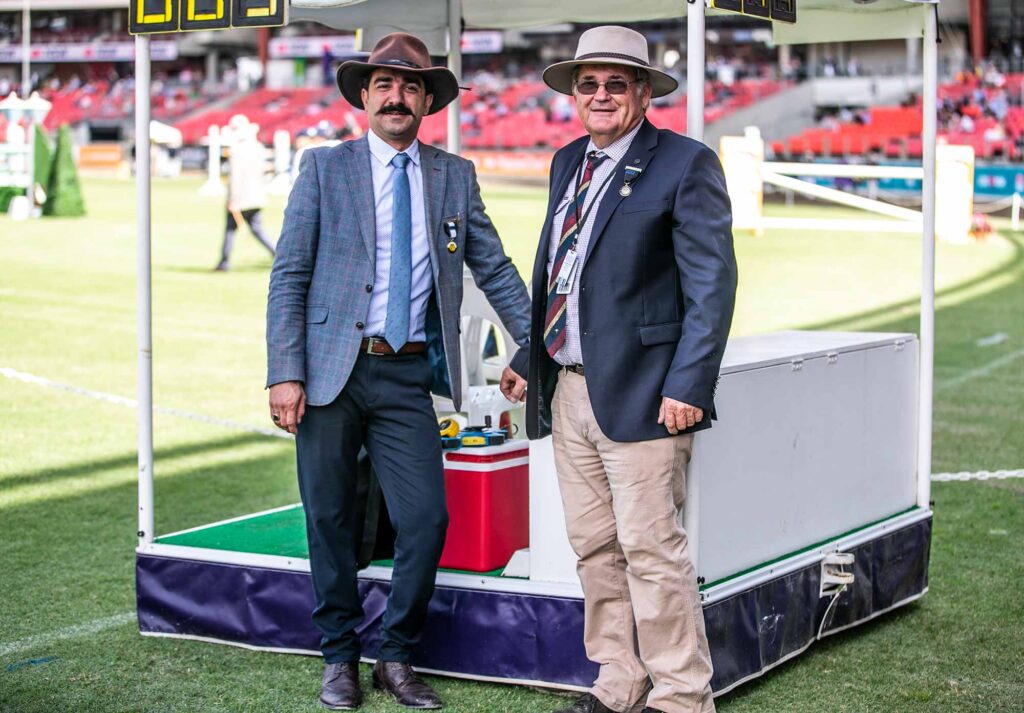 Above: Mr Aran Ghafouri and Mr Graeme Watts
With speed being the key in this class, it was a challenging start to the Juniors competition which saw the first four combinations incurring a number of refusals with two of them eliminated. We had to wait until the sixth combination out, Alexandra Gostelow and Tulara Cristo down from Wallabadah near Tamworth, before we saw the course mastered and a clear round produced in just 61.29 seconds.
The tenth combination of Lucy Locke from Orangeville, near Camden, and Diamont, with a time of 67.03 seconds slotted into second place and with just three combinations to come, she must have felt confident of a podium finish, however, it was not to be. The last three combinations out all managed to eclipse this time to shuffle Locke and Diamont down to fifth place by the time the dust had settled.
Advertisement


The last three combinations all finished within 0.30 seconds of each other, with the fastest of them being Western Australian visitor Chloe Versteegen and MC Pico Diamonds in 65.55 seconds, enough to claim second place. Third went to Clemency Hughes from the Richmond Lowlands riding Nicolette, with a time of 65.72 seconds, just relegating Tylah Studdart and Noonamah Valentina to fourth, by less than one tenth of a second.
The first five placegetters in this class were as follows:
CLASS 877: Junior Rider (Round 1)
| | | |
| --- | --- | --- |
| PLACE | RIDER | HORSE |
| 1st | Alexandra Gostelow | Tulara Cristo |
| 2nd | Chloe Versteegen | MC Pico Diamonds |
| 3rd | Clemency Hughes | Nicolette |
| 4th | Tylah Studdert | Noonamah Valentina |
| 5th | Lucy Locke | Diamont |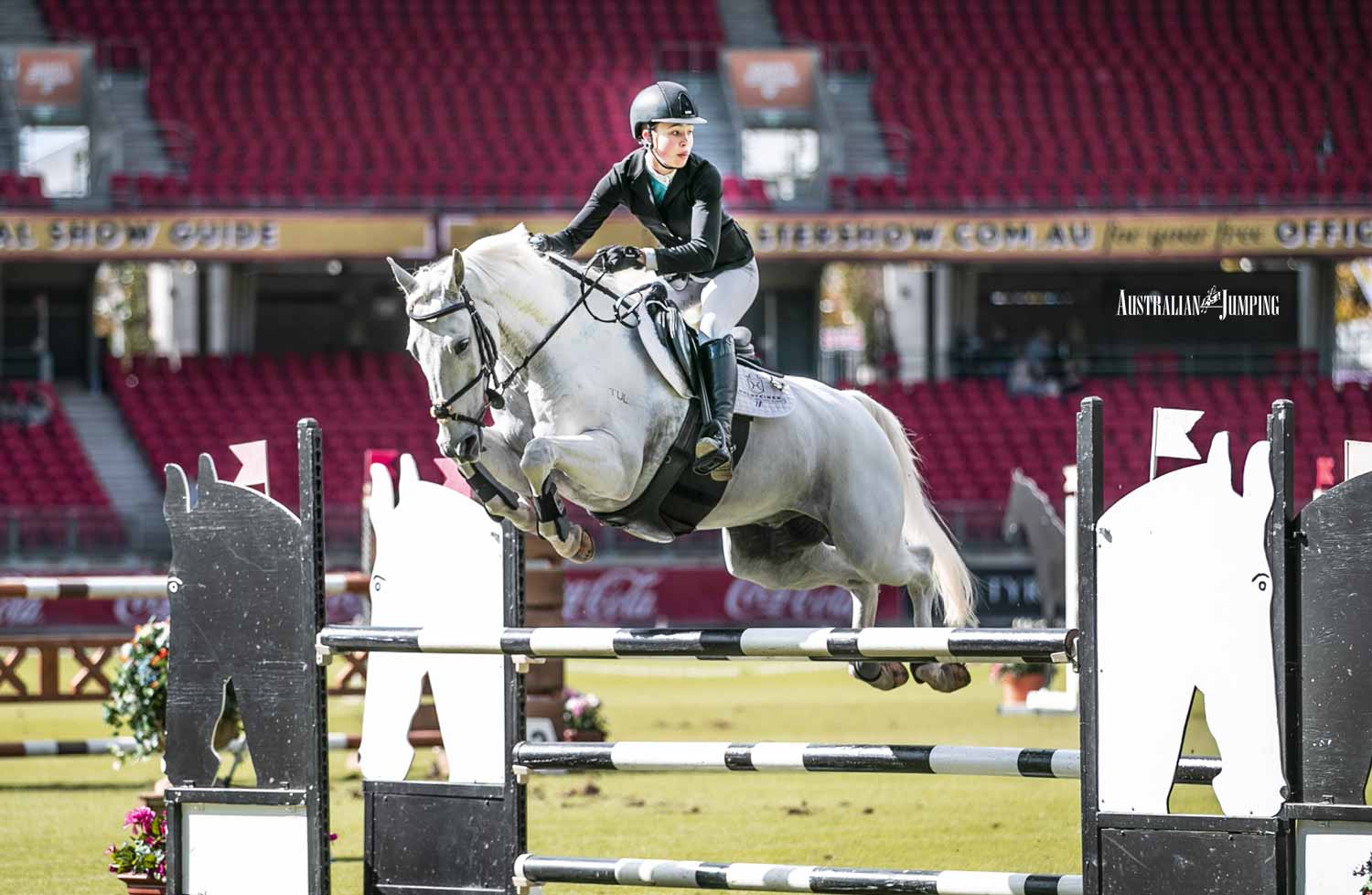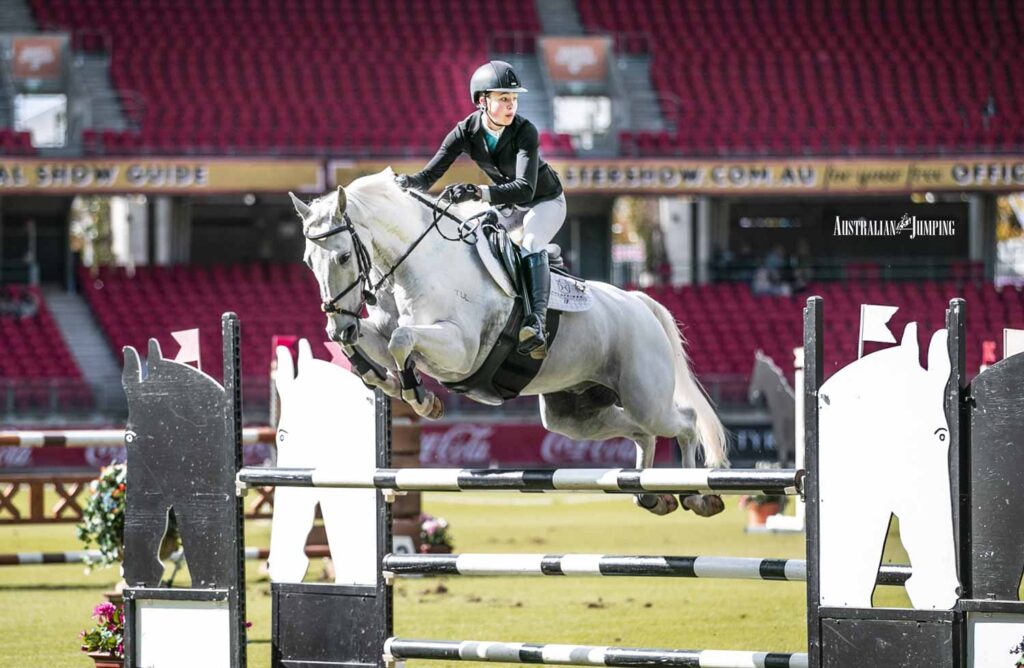 Alexandra Gostlow and Tulara Cristo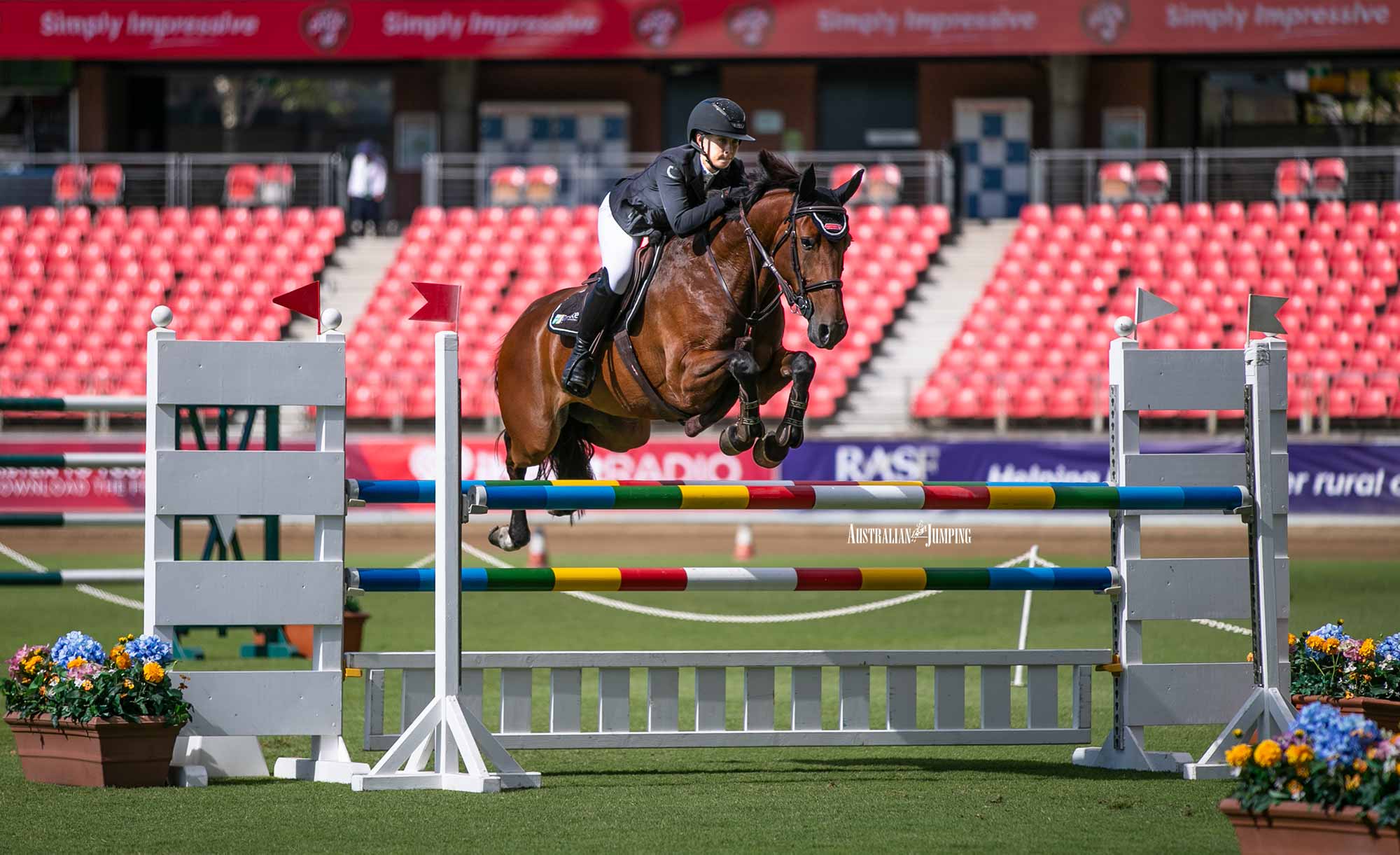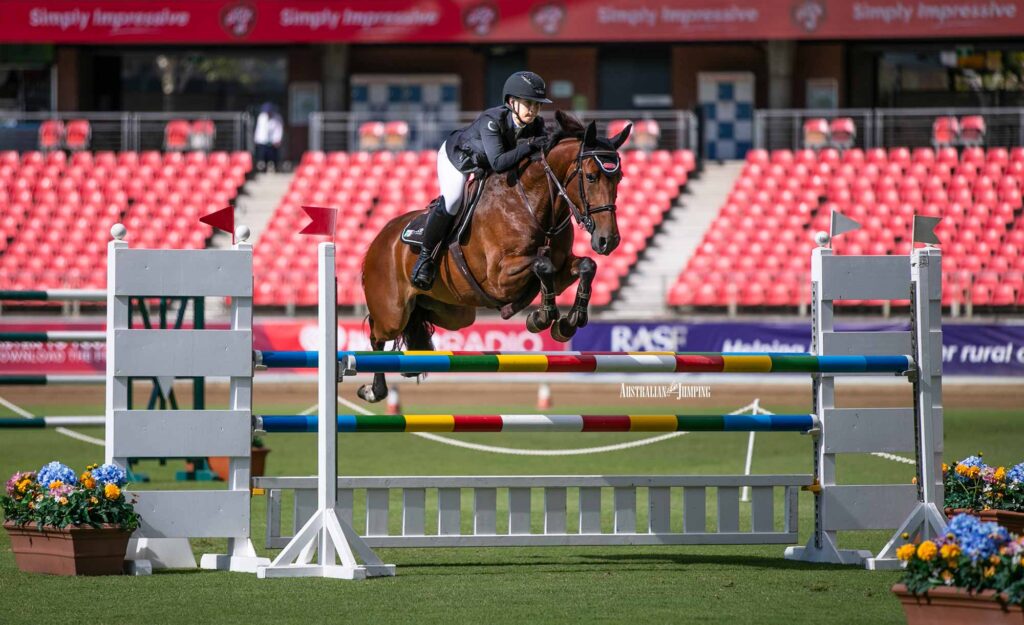 Chloe Versteegen and MC Pico Diamonds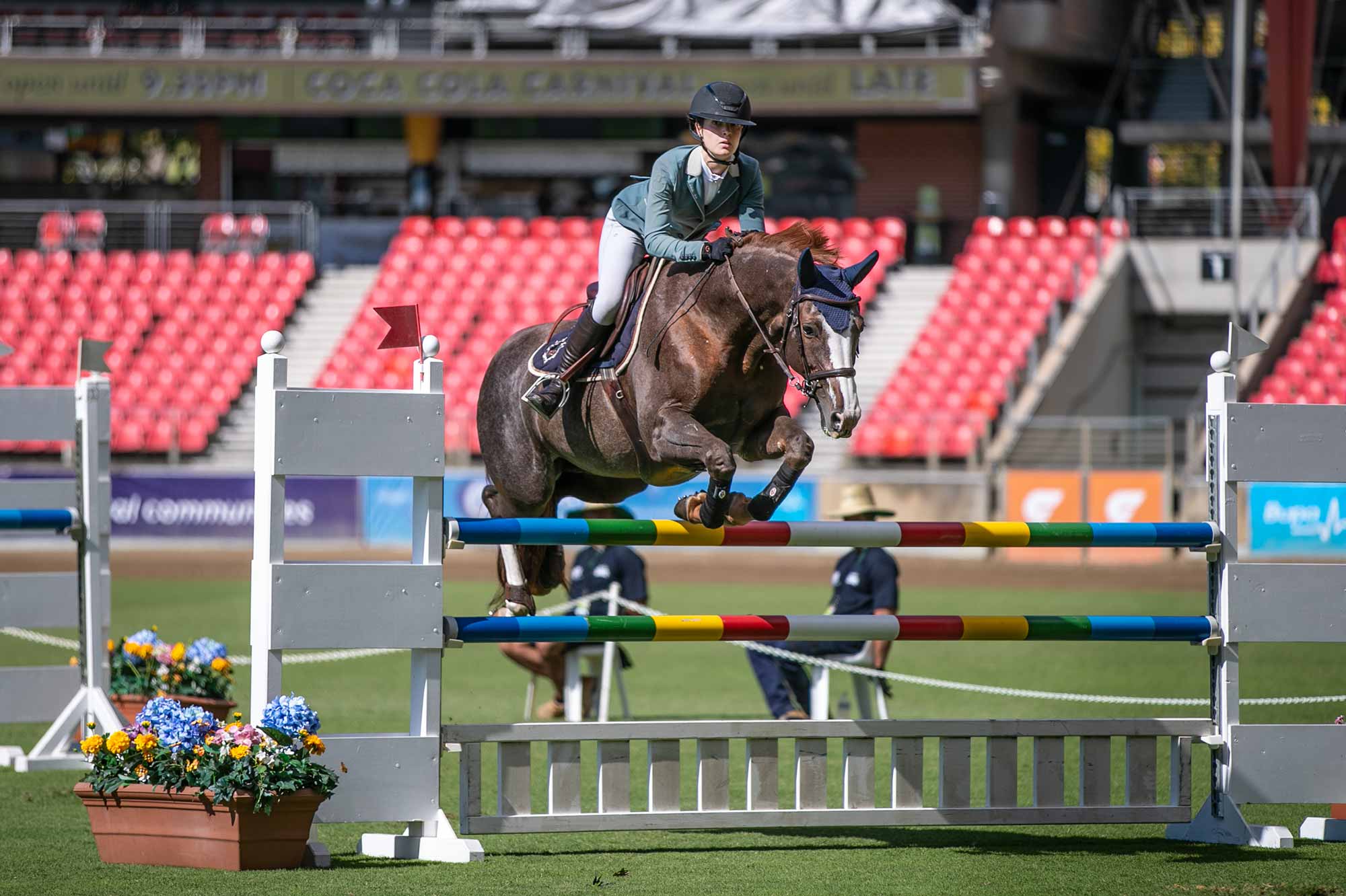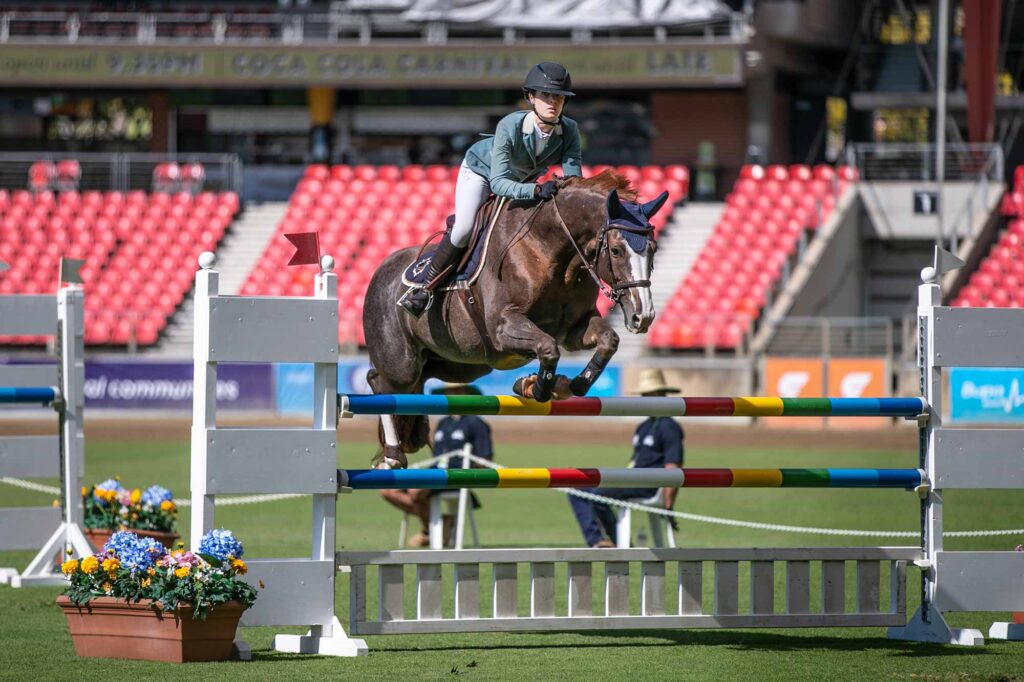 Clemency Hughes and Nicolette
The second and final class of Jumping on Day One saw 18 Young Rider combinations compete over 1.25-1.35m in the first of four Young Rider classes on the program. Just as it was this morning, the class was a speed class, which saw rider try and balance the need to go fast, while retaining a fair measure of care.
Early in the draw, we saw Will Dight and Thea attack the course to finish in a sizzling time of 59.49 seconds, however, a single rail down saw 4 seconds added to the time to finish on 63.49. A series of riders came and went and it looked like Dight would hang on for the win.
This was until the arrival of Queensland young-gun Maleah Lang-McMahon and PSS Chantilly into the arena. They completed the course, clear, in 63.09 seconds to take the win by less than half a second from Dight. Dight remained in second place with the Southern Highlands based combination of Anneliese Wansey and Kolora Stud St Patrick filling third.
The first 5 placegetters in this class were as follows.
CLASS 912 – Young Rider Round 1 (Speed Class)
| | | |
| --- | --- | --- |
| PLACE | RIDER | HORSE |
| 1st | Maleah Lang-McMahon | PSS Chantilly |
| 2nd | William Dight | Thea |
| 3rd | Anneliese Wansey | Kolora Stud St Patrick |
| 4th | Clemency Hughes | Diamond B Corvina |
| 5th | Chloe Versteegen | Diamond B Vigo |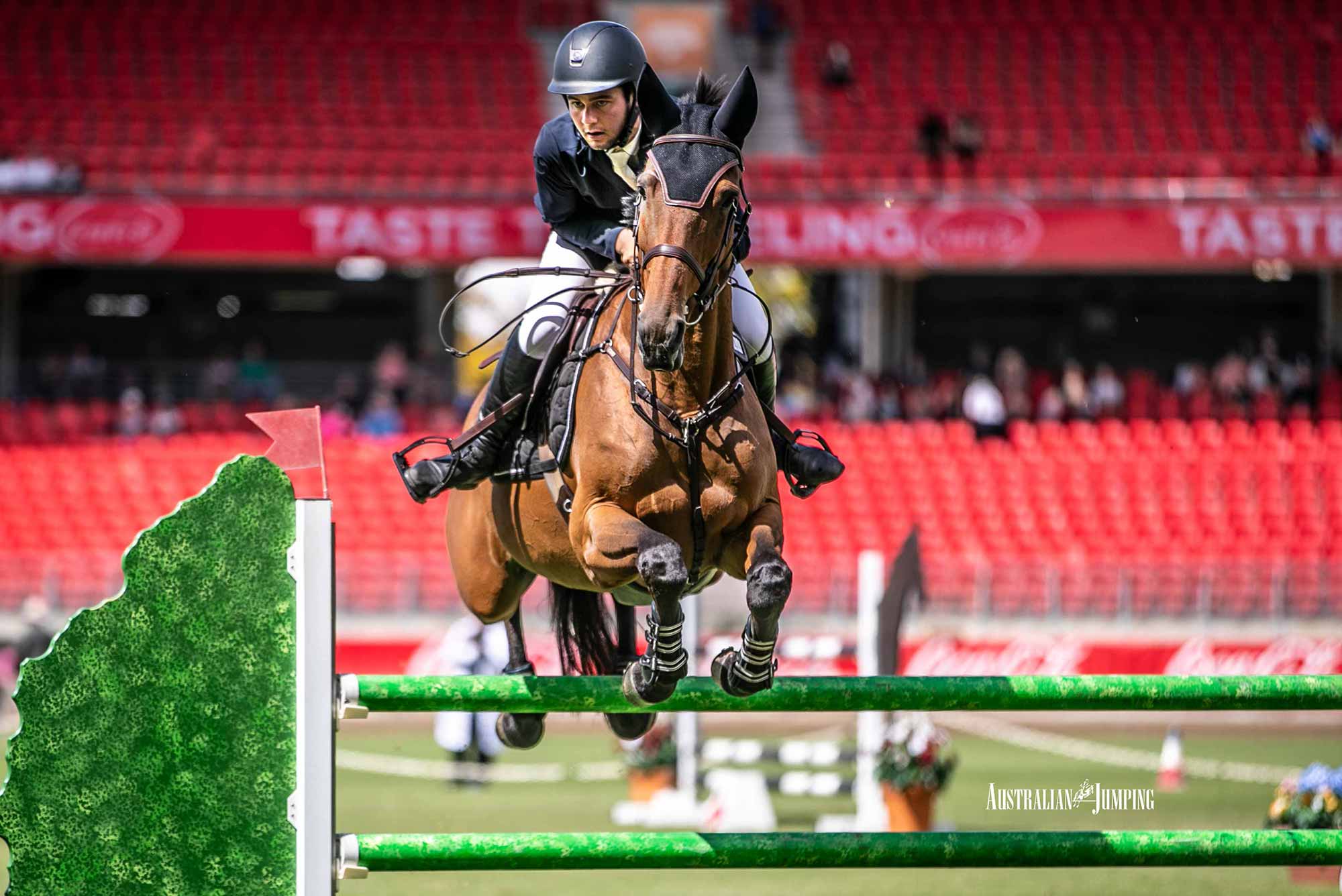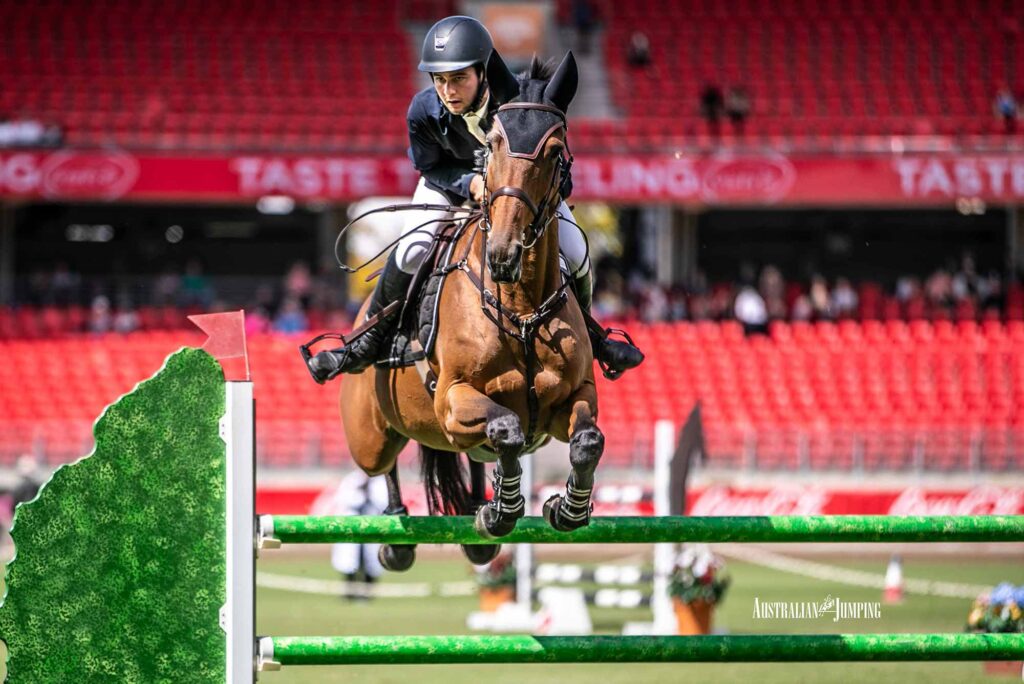 William Dight and Thea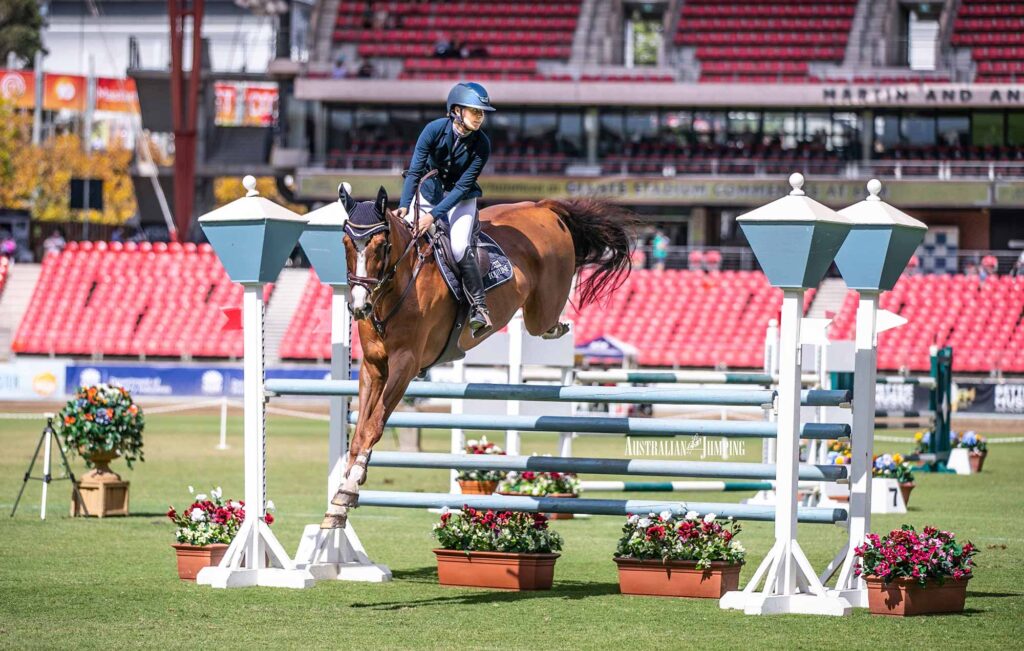 Anneleise Wansey and Kolora Stud St Patrick
These two divisions of riders will compete in competitions over each of the next two days before Grand Prix finals on Sunday.
View Comments