Magic McDermott wins Werribee World Cup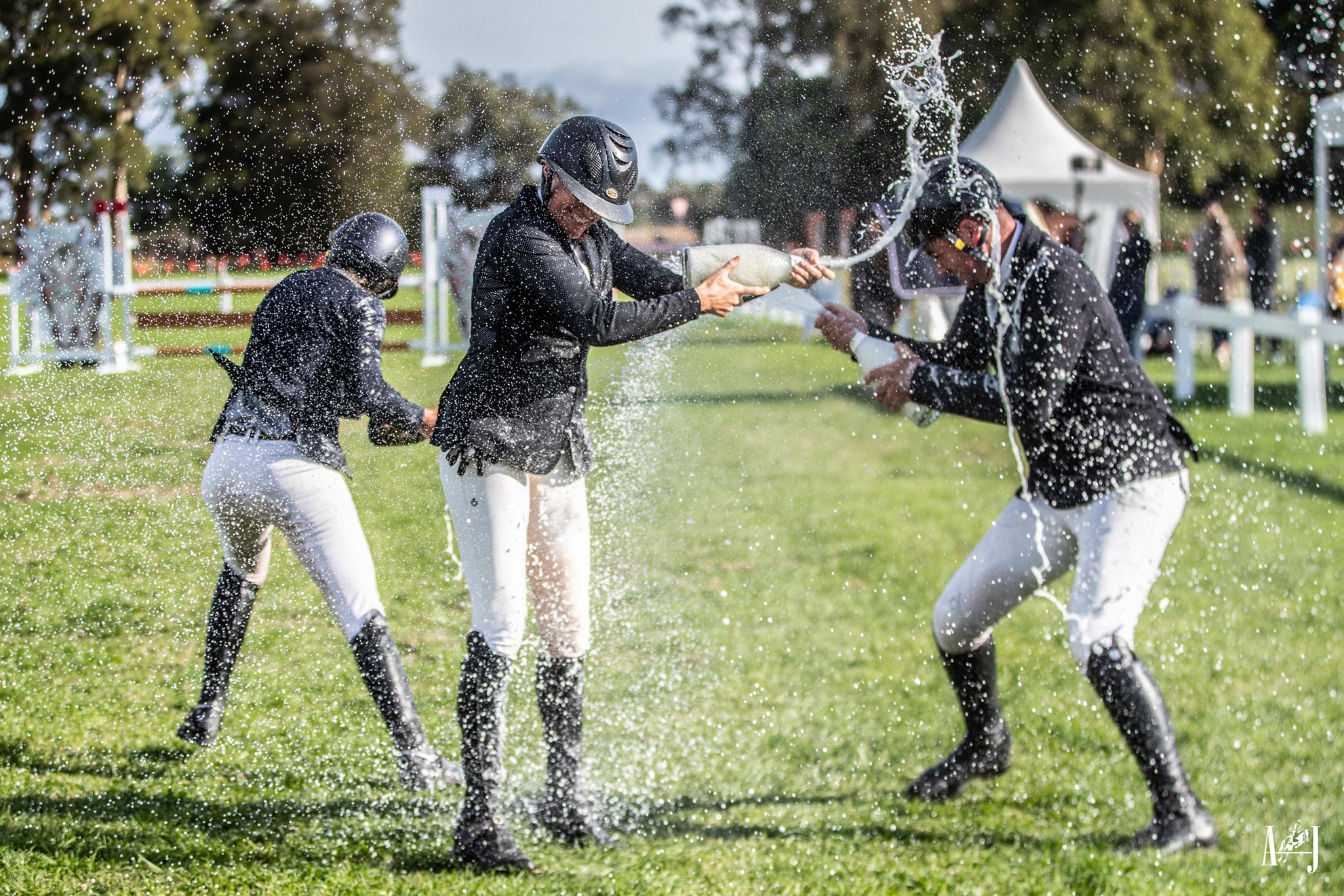 Australian Jumping
The second leg of the 2023 Australian FEI World Cup season was held this afternoon at the Werribee Park National Equestrian Centre (WPNEC) as part of the Dressage and Jumping with the Stars (DJWTS) multi-discipline equine extravaganza. Held in cool conditions despite the afternoon sunshine, the competition kept an enthralled crowd on the edge of their seats right up to the end.
Advertisement


A large field of 30 combinations were entered to compete over a big track, put together by designer extraordinaire, David Shepperd. A time allowed of 88 seconds saw very few combinations incur time penalties, however, there were number of retirements and a couple of eliminations. Only one combination could go clear in the first round and that was young Victorian rider Conor Reed and Alpha Activity.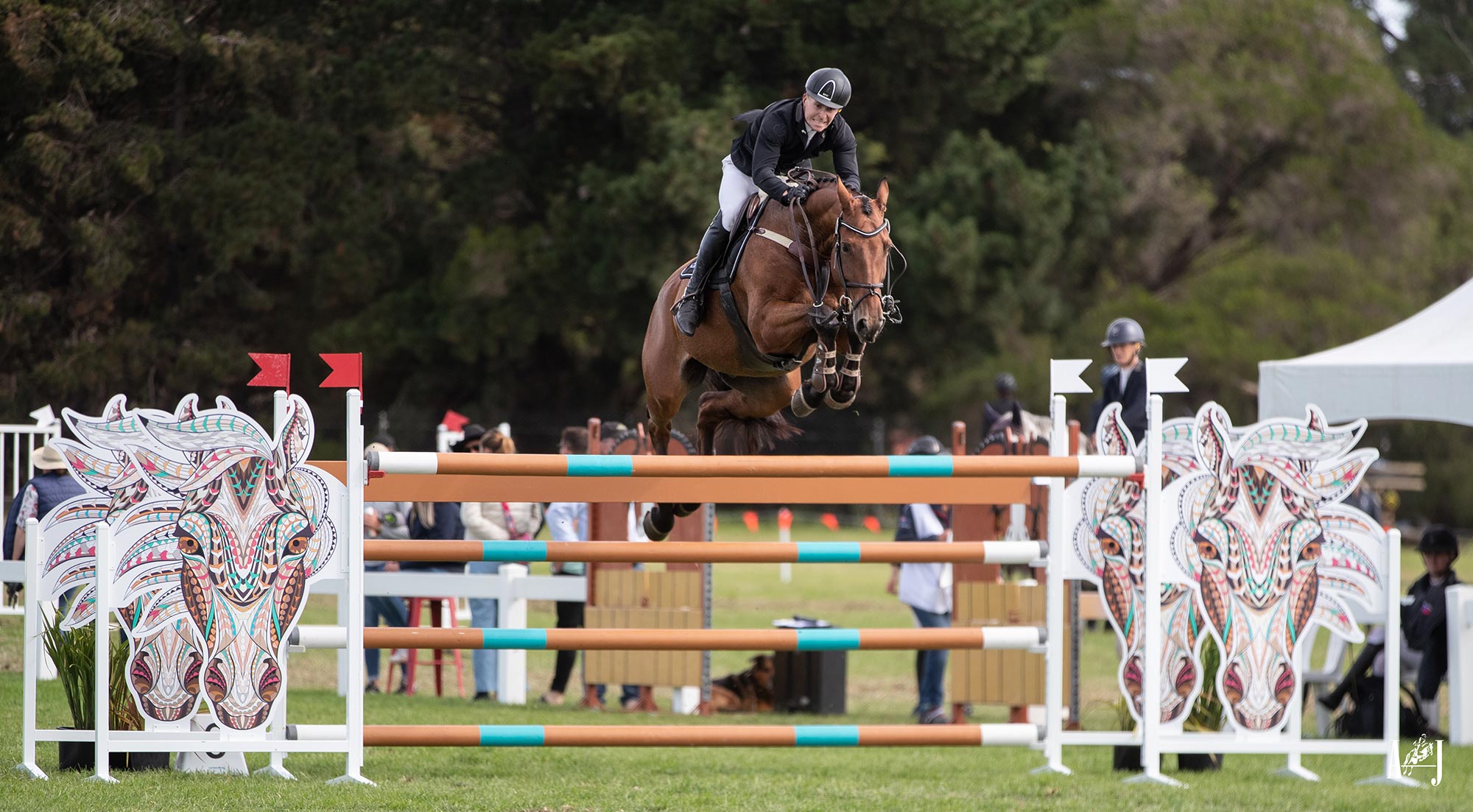 Above: Connor Reed and Alpha Activity.
According to the article number in which World Cup classes like this are conducted, the top 12 in Round 1 were invited to contest round 2, while carrying any faults incurred in round 1 forward. This meant that the second-round field consisted of Conor Reed and Alpha Activity, the five combinations who finished with four faults as well as all six eight-faulters.
The first combination out in the second round was Izabella Stone and Oaks Ventriloquist who put in a great clear round and put some pressure on those to come. Last week's World Cup winners Sarah McMillan and Tyrone VDL were next, however an additional 16 faults meant that there would no place on the podium for them this week.
Advertisement


Next out were Madeline Sinderberry and Gredstedgaards Number One, who took a rail to finish on 12, before Amber Fuller and Nopal Van Tallaert produced a clear round to finish on 8 faults. Their time of 54.46 slotted them into second place for the time being, although they would eventually end up in fifth place, the same position they filled in this event last year.
Next out were the Victorian combination of Ally Lamb and Eagle Rock who produced a clear round and with a time fast enough to take the lead. They were followed by Gabrielle Chugg and KG Queenie who took a single rail to finish on a total of 12 faults to sit just behind the trio who had completed their day on 8 faults.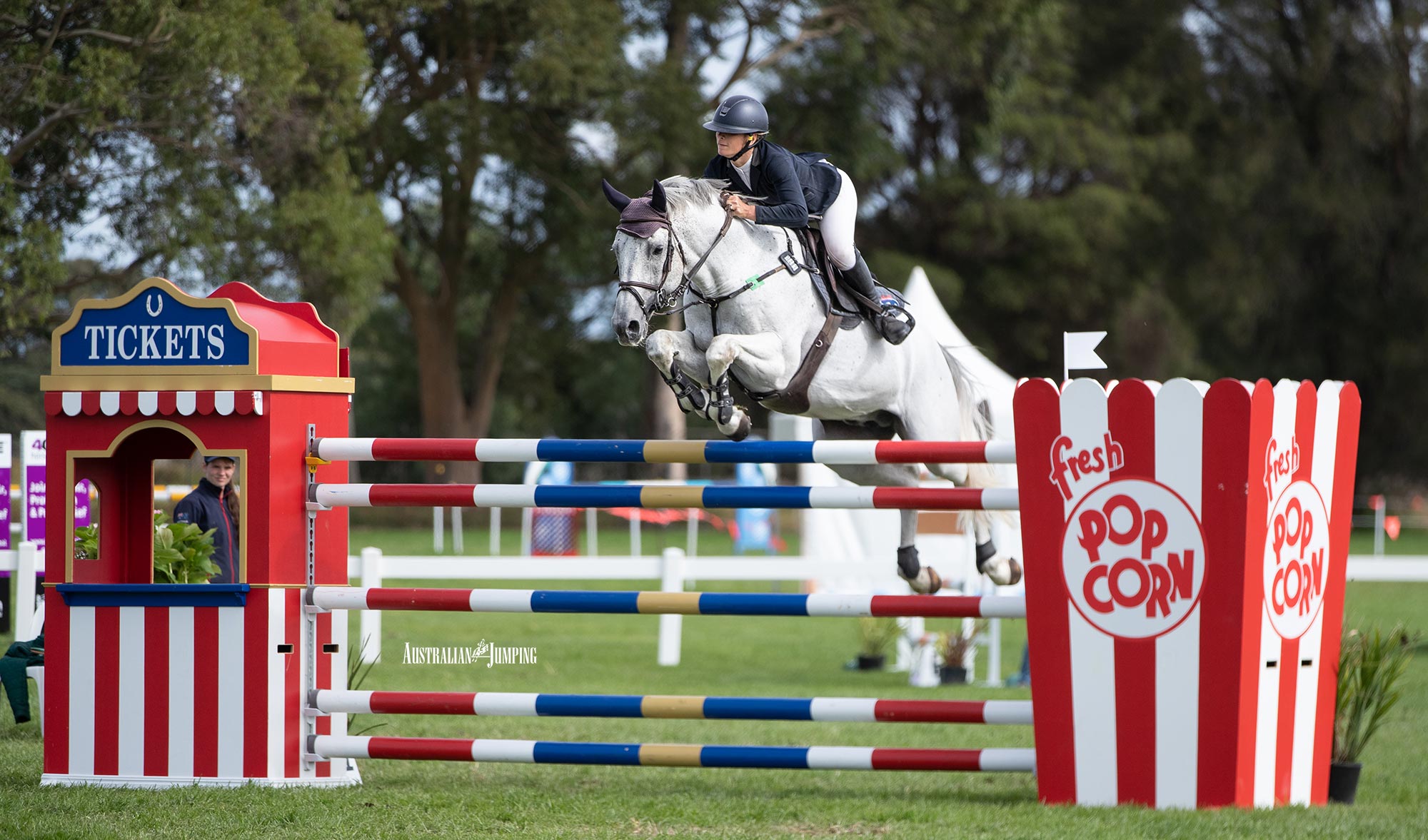 Above: Ally Lamb and Eagle Rock
That was the last of the first round eight-faulters and now it was time for the 4-faulters to take on the course. First of these were Jess Rice-Ward and Tulara Diarangol, however, disappointingly for them, an added 24 faults put them out of contention. The next pair were Tom McDermott and Cooley Gangster, who put together a clear, fast round (53.49 seconds), to take the lead and put some real pressure on those to come.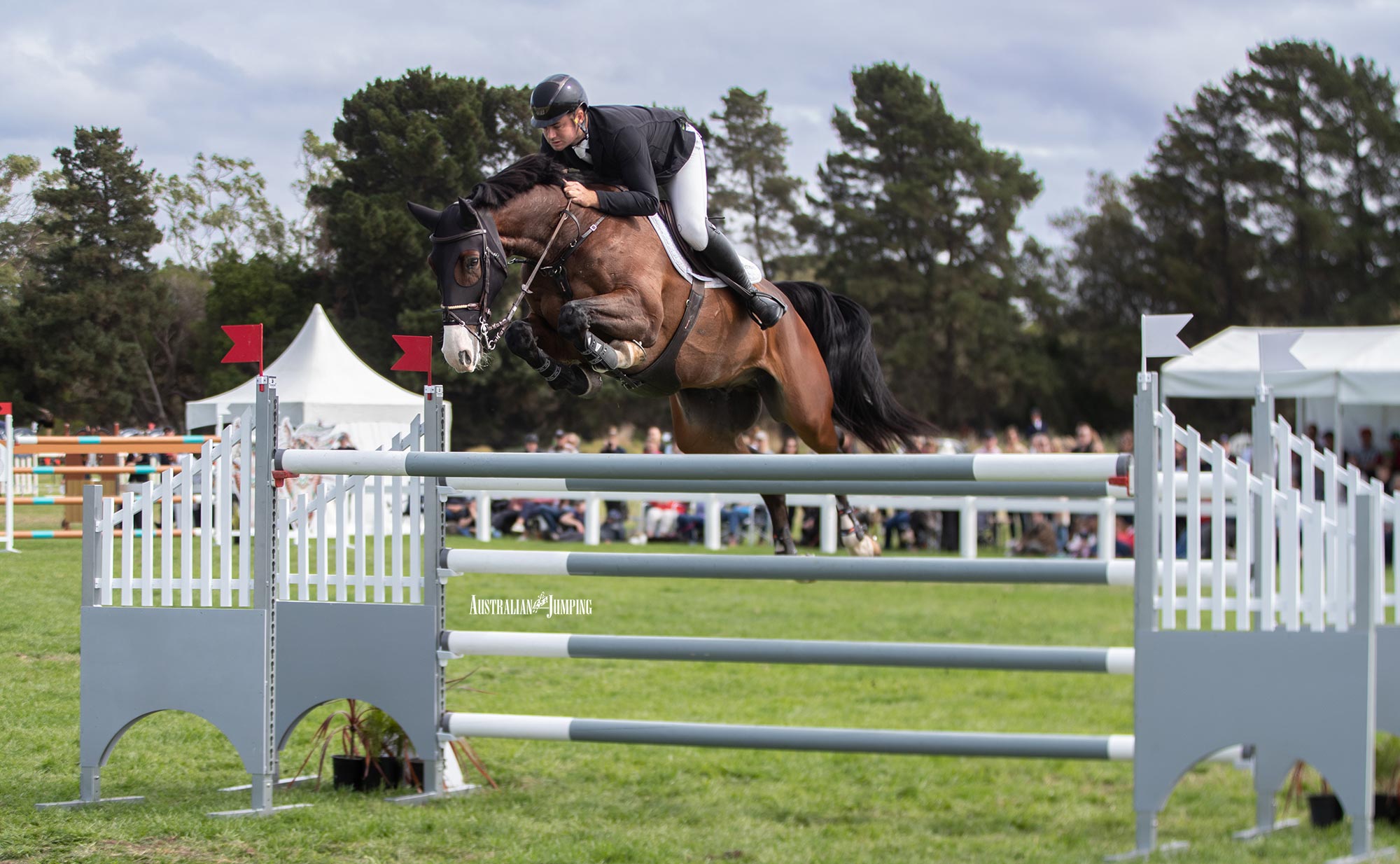 Above: Tom McDermott and Cooley Gangster.
The first combination to try and snatch the lead from McDermott were Gemma Creighton and Dada Des Brimbelles Z, however, they added a further eight faults to their first round score of four. Next out were Jennifer Wood and Cocaine Ego Z who also added eight faults to end up on 12.
The second last combination on course were Emma Collins and Cordelia Ego Z. The put in a great clear round, but in doing so recorded a time of 59.59 seconds, which was over six seconds slower than the leader. They had to be content with second place for the time being in the knowledge that they had at least secured a place on the podium.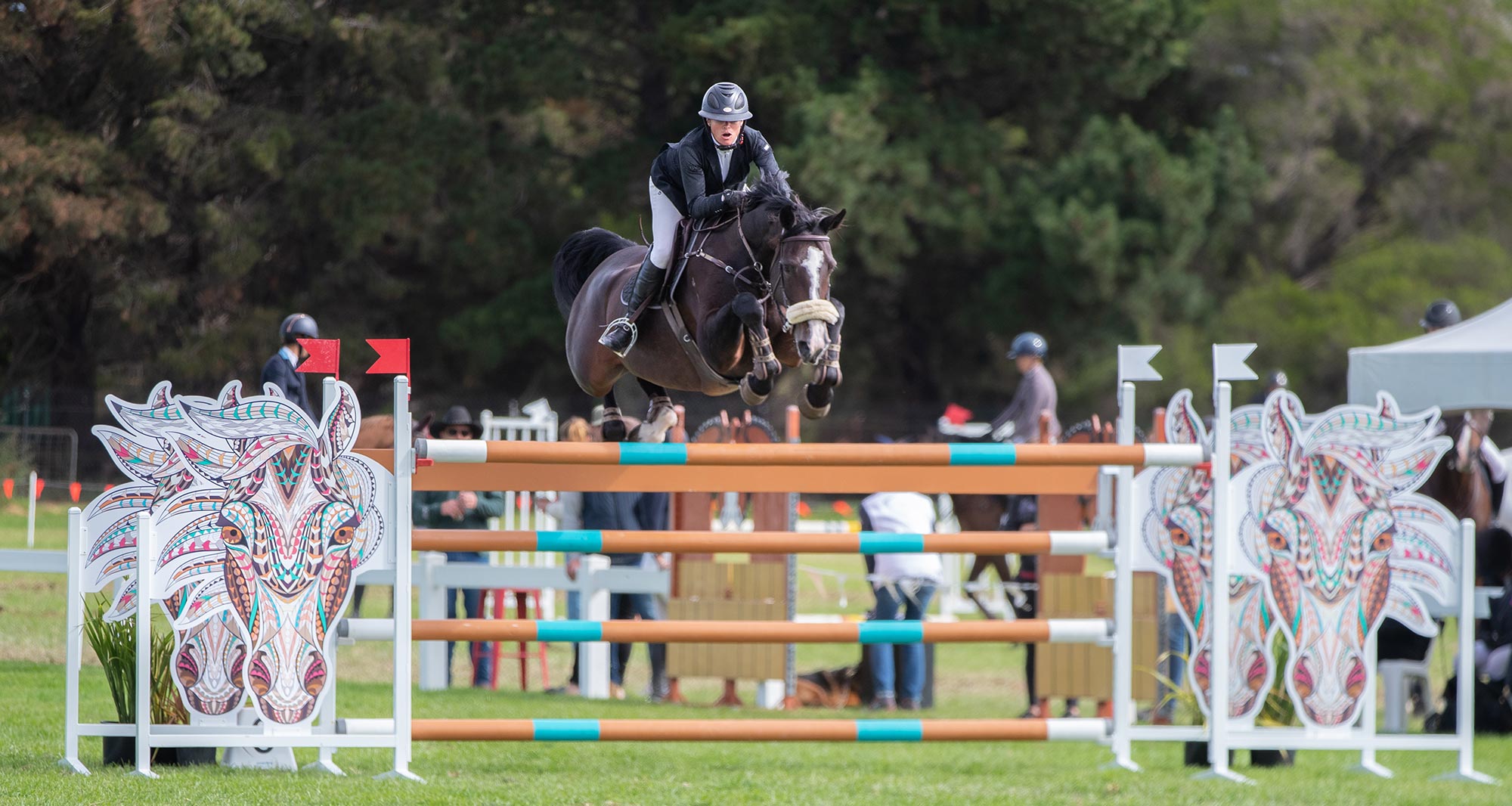 Above: Emma Collins and Cordelia Ego Z.
Finally, it was Conor Reed and Alpha Activity's turn. Having achieved the only first round clear, they were starting on zero. A clear second round or anything less than four faults would mean the win was theirs and even a four fault ride would be enough if they were faster than 53.49 seconds. The crowd was near silent as they started their round, but a rail about half-way through saw them quicken the pace to try and take the win on time.
In the end it was not to be. A further two rails meant that they finished on 12 faults and slipped down the leader board to finish in ninth position.
So the World Cup Qualifier and maximum World Cup points went to Tom McDermott and Cooley Gangster, completing a great start of the season after their seventh place last week. It was a great class, appreciated by the large crowd who were watching on.
The third leg of the series will be held at Larapinta in Brisbane on the last weekend of April.
The first 12 placings in this class were as follows:
WYNDHAM CITY – FEI JUMPING WORLD CUP
| | | |
| --- | --- | --- |
| PLACE | RIDER | HORSE |
| 1st | Tom McDermott | Cooley Gangster |
| 2nd | Emma Collins | Cordelia Ego Z |
| 3rd | Ally Lamb | Eagle Rock |
| 4th | Izabella Stone | Oaks Ventriloquist |
| 5th | Amber Fuller | Nopal Van Tallaert |
| 6th | Gabrielle Chugg | KG Queenie |
| 7th | Madeline Sinderberry | Gredstedgaards Number One |
| 8th | Jennifer Wood | Cocaine Ego Z |
| 9th | Conor Reed | Alpha Activity |
| 10th | Gemma Creighton | Dada Des Brimbelles Z |
| 11th | Sarah McMillan | Tyrone VDL |
| 12th | Jess Rice-Ward | Tulara Diarangol |
Results sourced from online-equipe.
View Comments