Magic Millions Jumping A Resounding Success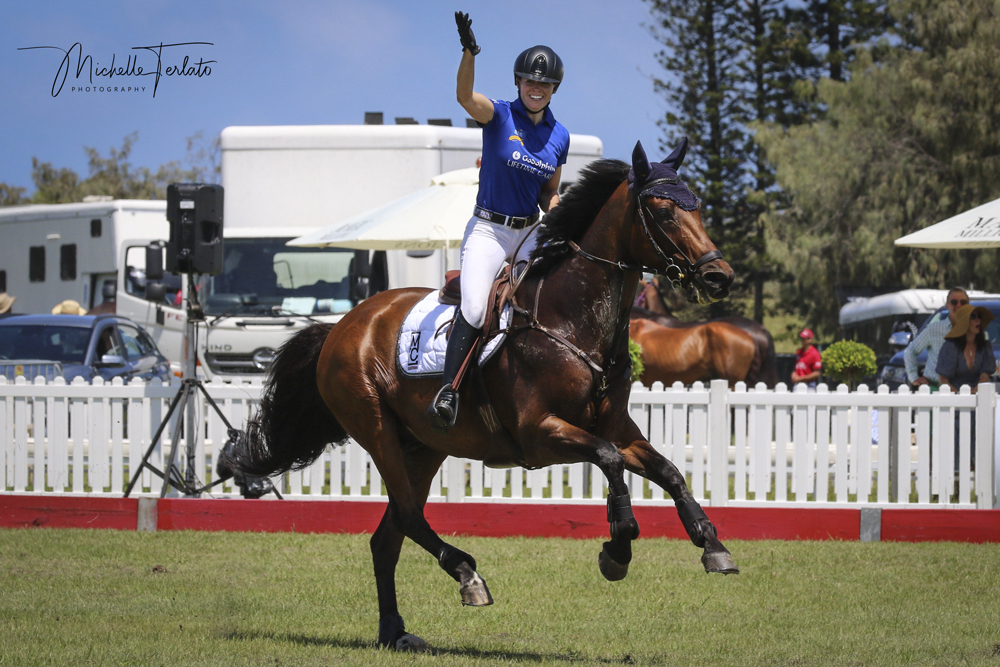 Michelle Terlato Photography
Above: Celebrations from Jess Pateman. Photo Credit: Michelle Terlato Photography
Over the weekend, as part of the Magic Millions Festival on the Gold Coast, an invitational Jumping event was held, with the $100,000 in prizemoney on offer bringing competitors from far and wide. Held at Doug Jennings Park, right on the water at The Spit, the location provided a spectacular venue for the first major Jumping event of 2022.
Advertisement


The day opened with a class for Junior riders and with $8,000 on offer, the competition was fierce. The event, sponsored by Coolmore, was taken out by Queensland based rider Cody Tincknell, with Emily Lang-McMahon in second place and Alexandra Inglis in third.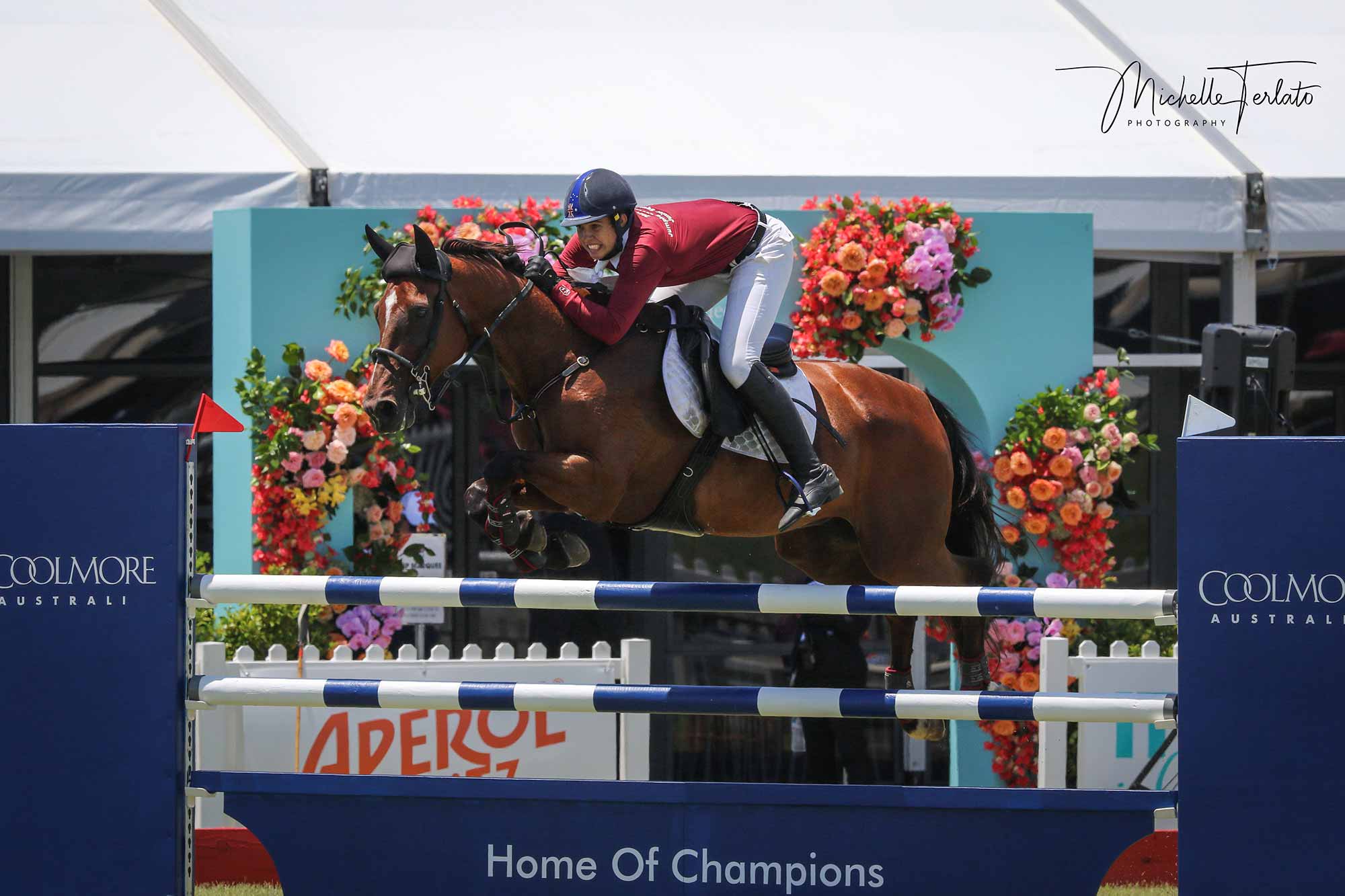 Above: Cody Ticknell. Photo Credit: Michelle Terlato Photography
Soon afterwards, under clear blue skies and with the Pacific Fair Hospitality Pavillion in full swing, it was time for the $92,000 main event. Eight corporate sponsored teams, each of four riders were entered in what turned out to be an intriguing competition. Over what appeared to be a challenging track, only six of the 32 combinations recorded clear rounds and with only one team able to achieve more than one clear, this turned out to be the winning move. The Godolphin Lifetime Care team, had two clear and two four fault rounds and with the worst score dropped before calculating a final total, they finished on the excellent score of just four faults to take the win and the $34,000 winners cheque. The clear rounds were recorded by the two Victorian based riders in the team, namely Frida Lindgren and Jess Pateman, with the two NSW based members of the team, Gabrielle Chugg and Emma Smith, taking a rail each. Second place in the event went to the Outback Spectacular team. The four riders of this team with their scores were Amelia Douglass (2), Bella Du Plessis (4), Josh Collins (8) and the experienced Peter McMahon (0), to finish on a total of 6 faults. Third place went to the Audi Centre Gold Coast team, with Becky Jenkins and Rhys Stones each taking a rail and Chris Holland recording a clear round. With Georgia Bouriad's score being dropped, a team total of eight faults were recorded.

Above: Gabrielle Chugg. Photo Credit: Michelle Terlato Photography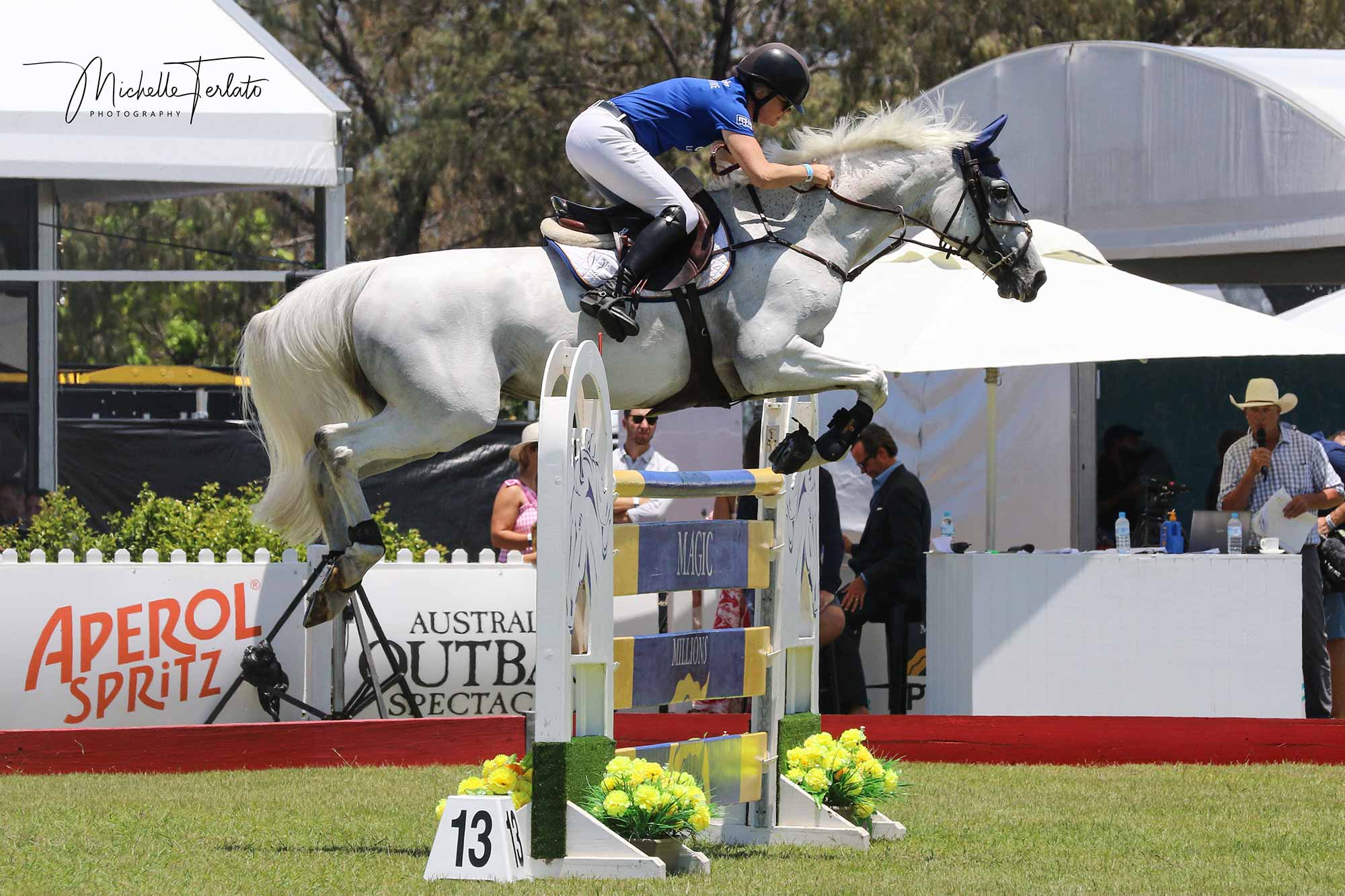 Above: Frida Lindgren. Photo Credit: Michelle Terlato Photography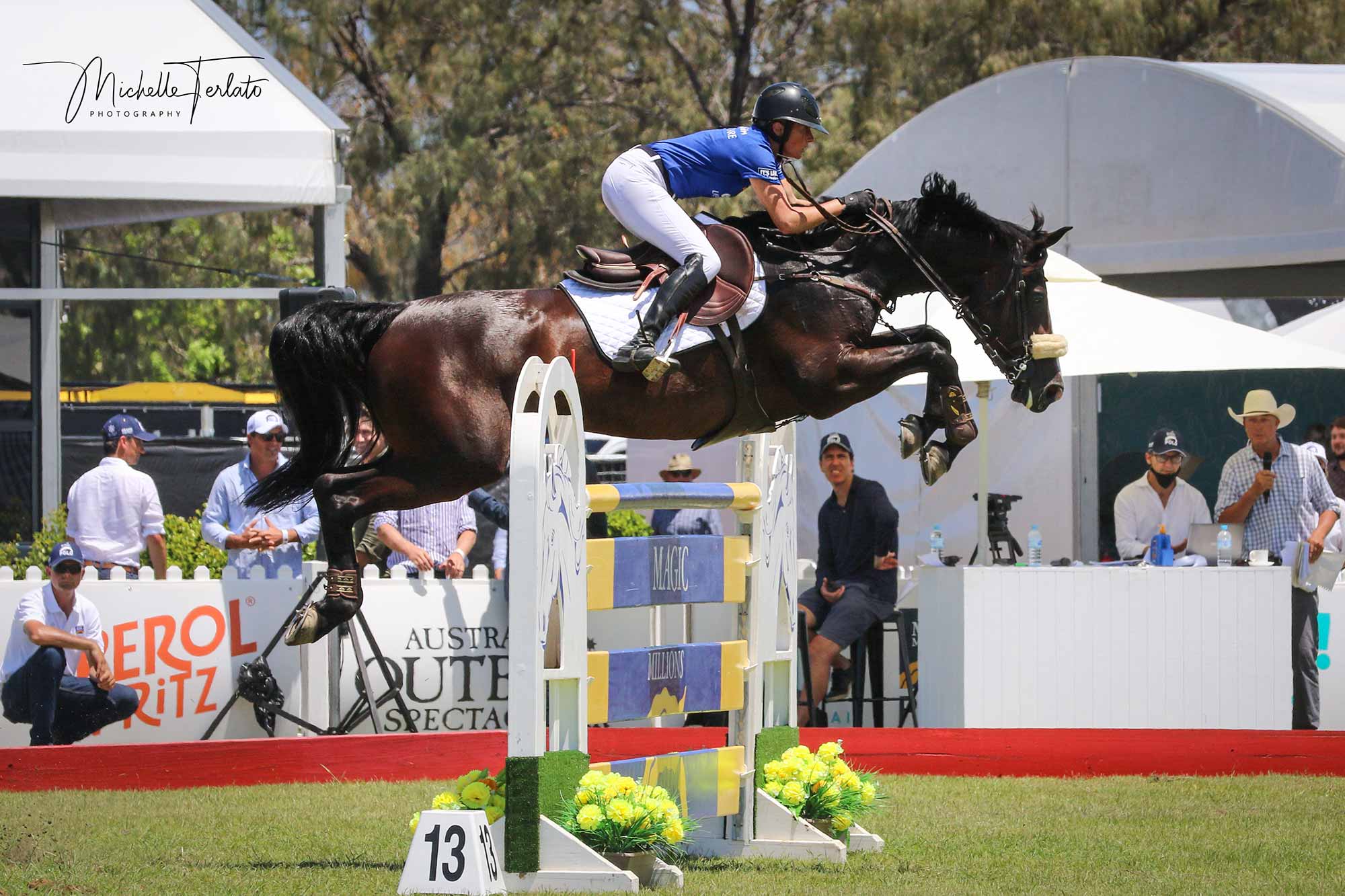 Above: Emma Smith. Photo Credit: Michelle Terlato Photography.
The event was a resounding success and with a large crowd gathered to watch both the Jumping and the Polo afterwards, the patrons, many of which may not have seen top class Jumping before will no doubt be back for more. Hopefully, the Jumping competitions will become part of the Magic Millions Festival for many years to come.
Final results of the Senior teams competition were as follows:
| | | | | | | |
| --- | --- | --- | --- | --- | --- | --- |
| PLACE | TEAM | R1 | R2 | R3 | R4 | Tot |
| 1st | Godolphin Lifetime Care | 0 | 4 | 4 | 0 | 4 |
| 2nd | Outback Spectacular | 2 | 4 | 8 | 0 | 6 |
| 3rd | Audi Centre Gold Coast | 4 | 37 | 0 | 4 | 8 |
| 4th | Tourism Events Queensland | 0 | 14 | 8 | 4 | 12 |
| 5th | The Star Gold Coast | 2 | 24 | 5 | 8 | 15 |
| 6th | Gold Coast Turf Club | 0 | 12 | 9 | 12 | 21 |
| 7th | Magic Millions | 13 | 4 | 5 | 99 | 22 |
| 8th | Callejia | 16 | 99 | 13 | 4 | 33 |
View Comments