Merrick Ubank shines in the Aquis Gold Tour Final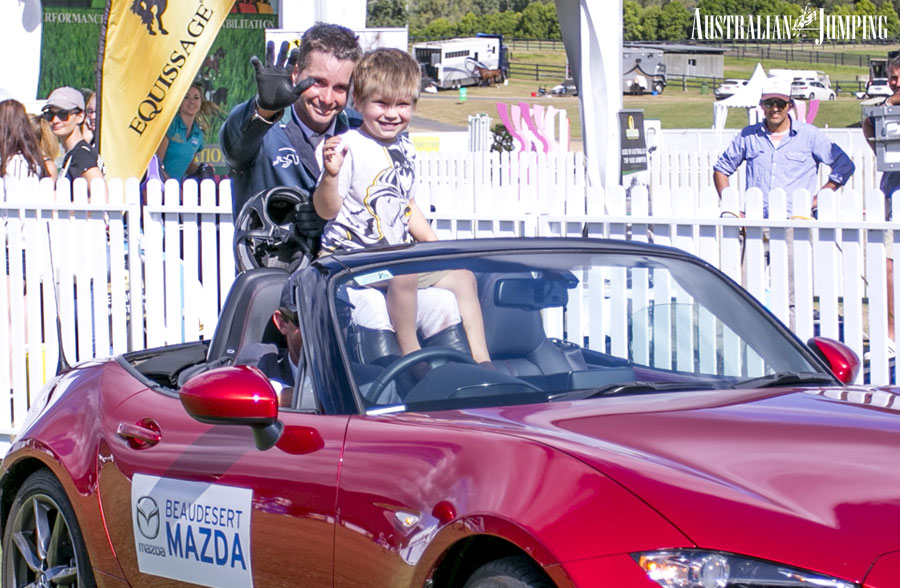 Australian Jumping
An excited crowd witnessed a brilliant display of jumping when Merrick Ubank won the richest event on the Australian Jumping calendar at Elysian Fields yesterday afternoon. Riding Alantinus, Merrick went double clear to win the Pryde's EasiFeed Gold Tour Final, from Clint Beresford on Emmaville Jitterbug in second place, with a delighted Amber Fuller, on CP Aretino, filling out the top three.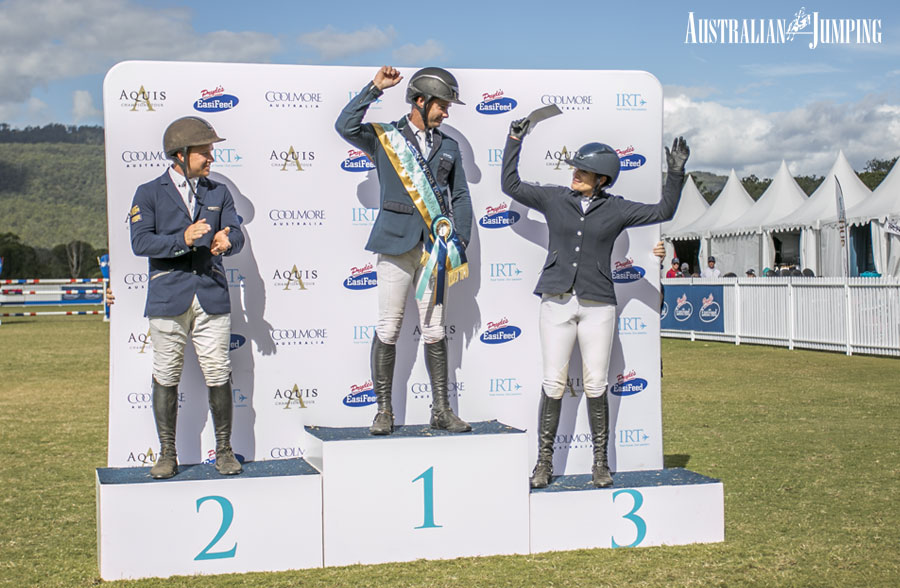 With $125,000 on offer, the competition was hot, bringing together the cream of Australian jumping talent, along with a number of overseas riders. The first round saw six combinations go clear who were joined in the ten competitor jump-off by two combinations with just one time penalty and the two fastest 4 fault riders.
After mixed results in the qualifying rounds of 25th and 11th place, Merrick certainly picked the right time to ride clear. Posting the third fastest time of 82.65 seconds, he was third last to ride in the jump-off. A double clear in the super fast time of 61.23 saw him set a benchmark that the following riders could not match. For his efforts, Merrick takes home an impressive $35,000.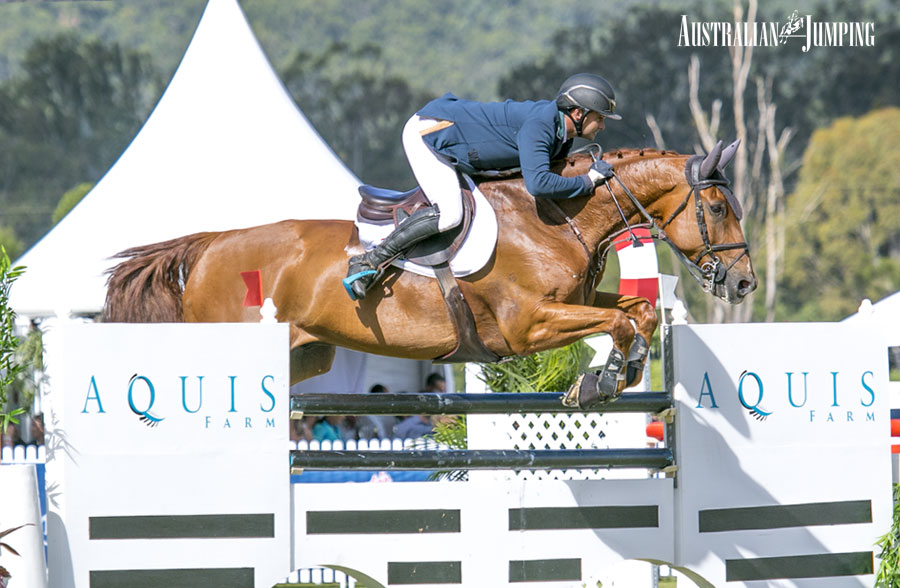 Clint Beresford had a remarkable return to form in the final. Finishing only 18th in the first qualifying round, and then having a fall in the second round, Clint stepped it up in the final. During the first round, Clint rode the fastest of the 29 competitors, going into the jump-off as the favourite. However, despite an exhilarating clear ride, he failed to catch Merrick's time by just 0.35 seconds.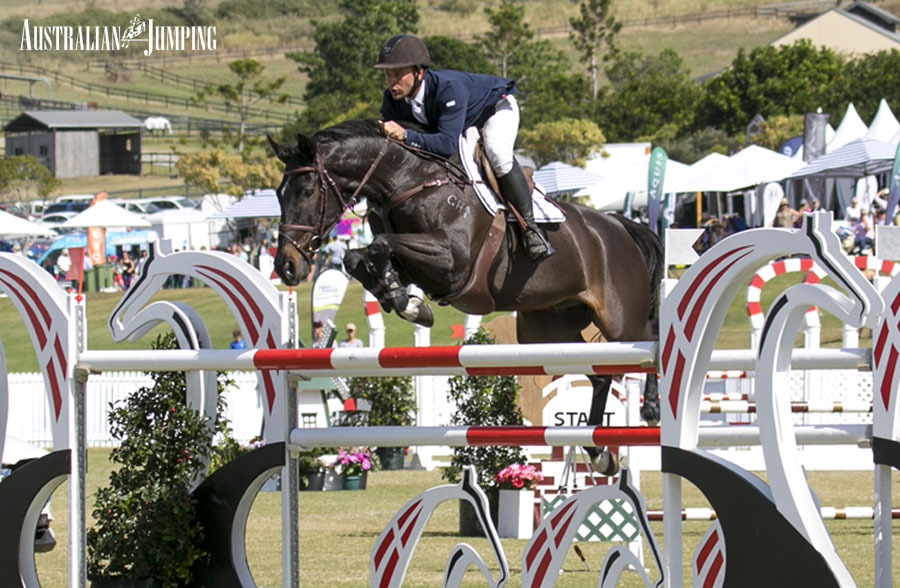 Third place went to the only other combination to go double clear, the ultra consistent Amber Fuller on CP Aretino. Amber came into the final in top form with a close 2nd and a 13th in the Qualifying rounds.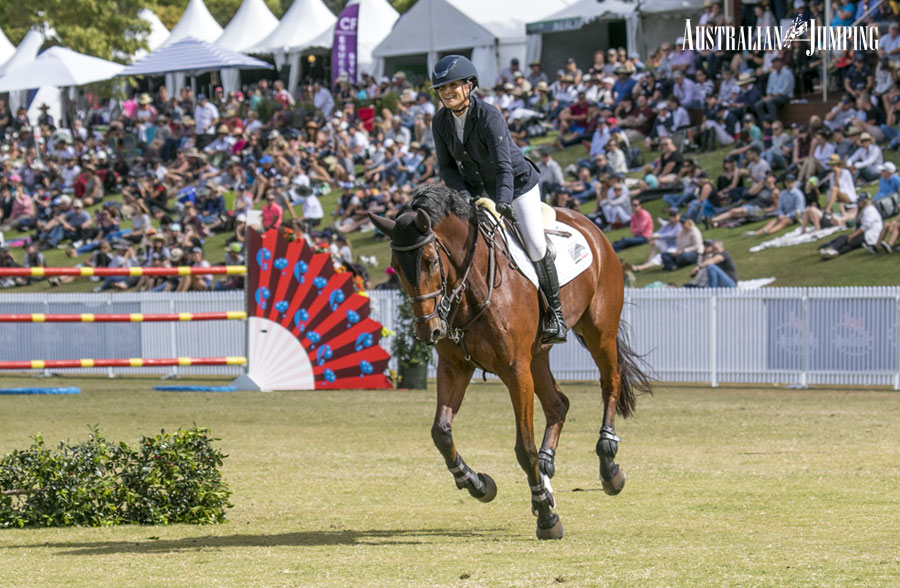 The top 10 placings in the Gold Tour Final are listed below.
| | | | |
| --- | --- | --- | --- |
| PLACE | RIDER NAME | HORSE NAME | PRIZE MONEY |
| 1st | Merrick Ubank | Alantinus | $35,000 |
| 2nd | Clint Beresford | Emmaville Jitterbug | $25,000 |
| 3rd | Amber Fuller | CP Aretino | $20,000 |
| 4th | Ally Lamb | Diamond B Corsica | $17,500 |
| 5th | Katie Laurie | Casebrooke Lomond | $12,500 |
| 6th | David Cameron | RR Dyranta | $5,000 |
| 7th | Steven Hill | Yalambi's Bellini Star | $4,000 |
| 8th | Brooke Langbecker | Quintago 1 | $3,000 |
| 9th | Gabrielle Kuna | Cera Cassiago | $2,000 |
| 10th | Billy Raymont | Anton | $1,000 |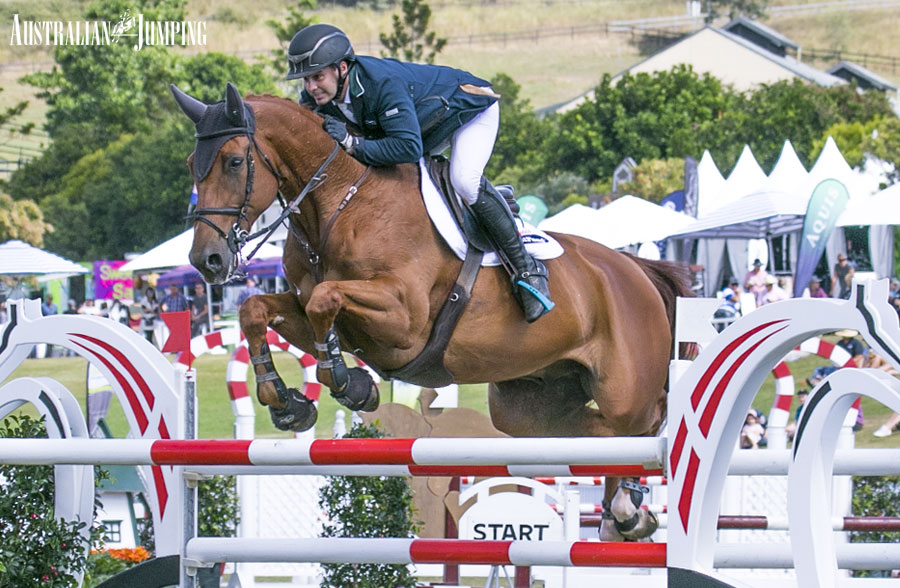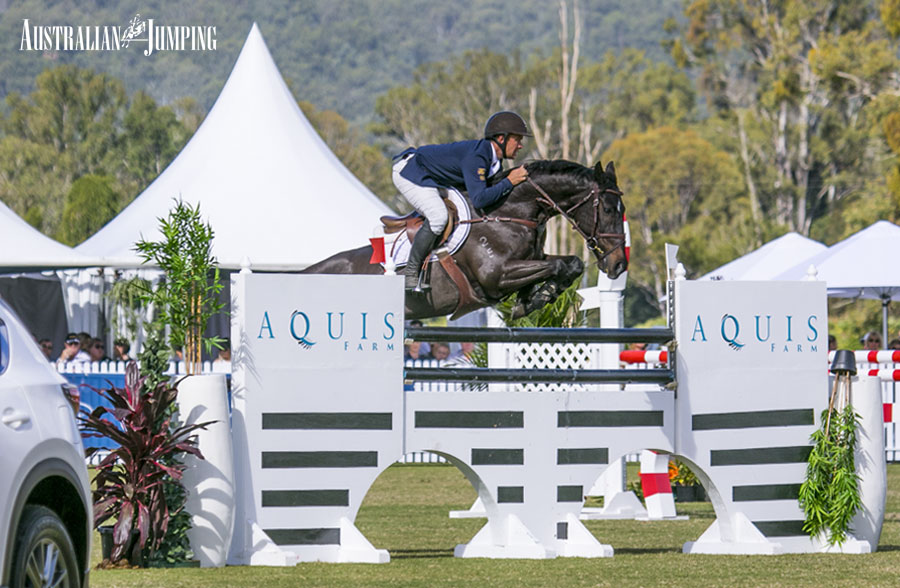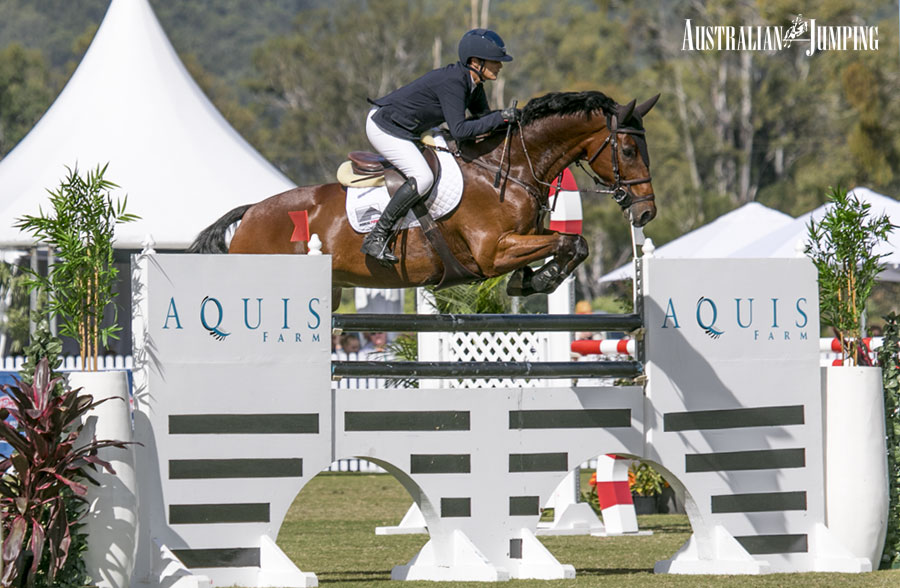 View Comments