Perfect practice for participants at George Morris Clinic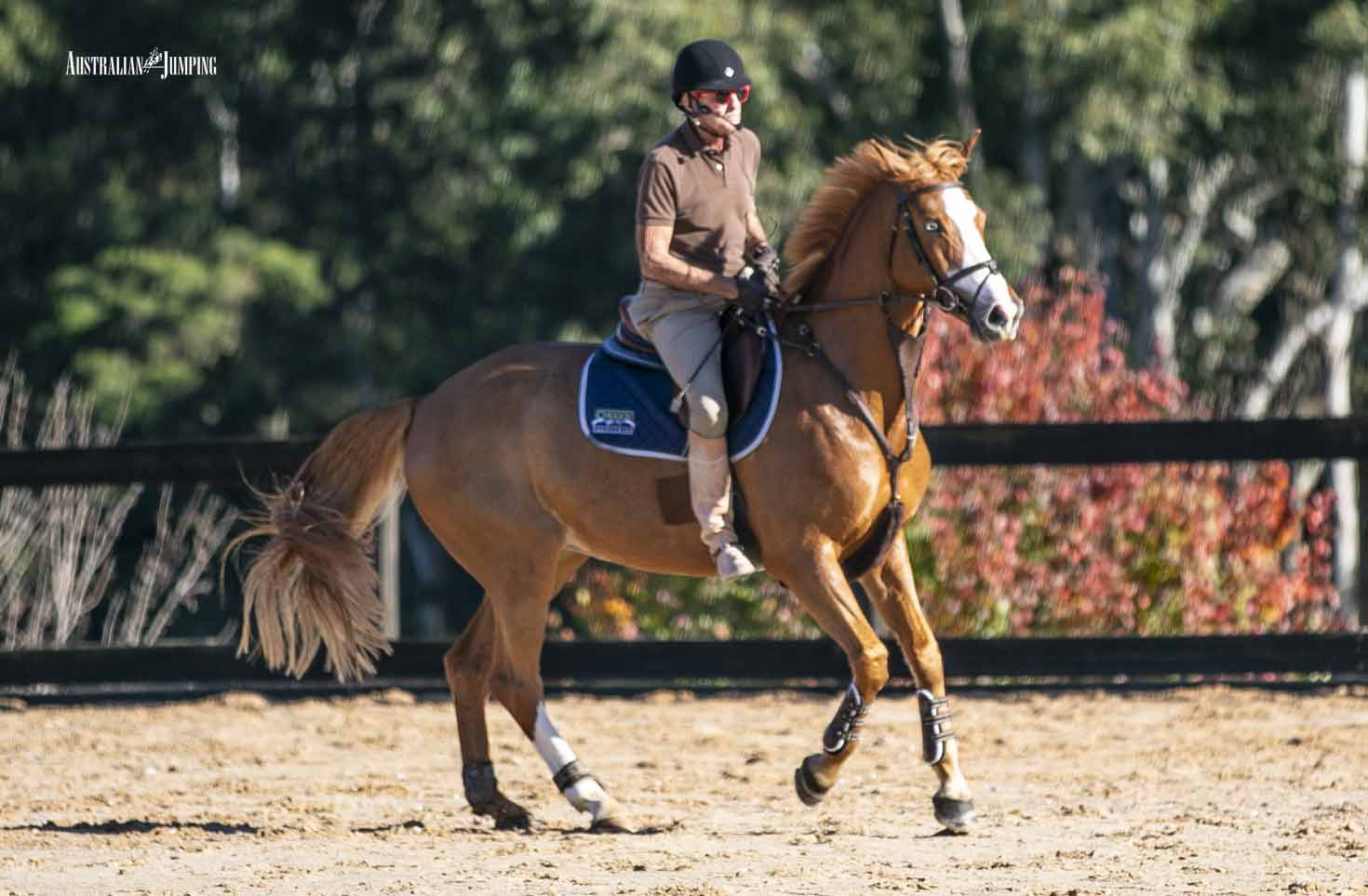 Australian Jumping
It was all about practice at the second George Morris Clinic held at Yandoo Park today. The first group out consisted of Chris Chugg, Gabrielle Kuna, Vicki Roycroft, Amanda Madigan, Jennifer Wood and James Arkins, all ready to build on the instruction from yesterday.
Advertisement

One of the key messages today was the need for the horse to accept the hand. "Take contact, raise your hands, not rough, not with anger, but raise your hands and take that half halt." "Riding is emotionless. No emotion. Absolute calm."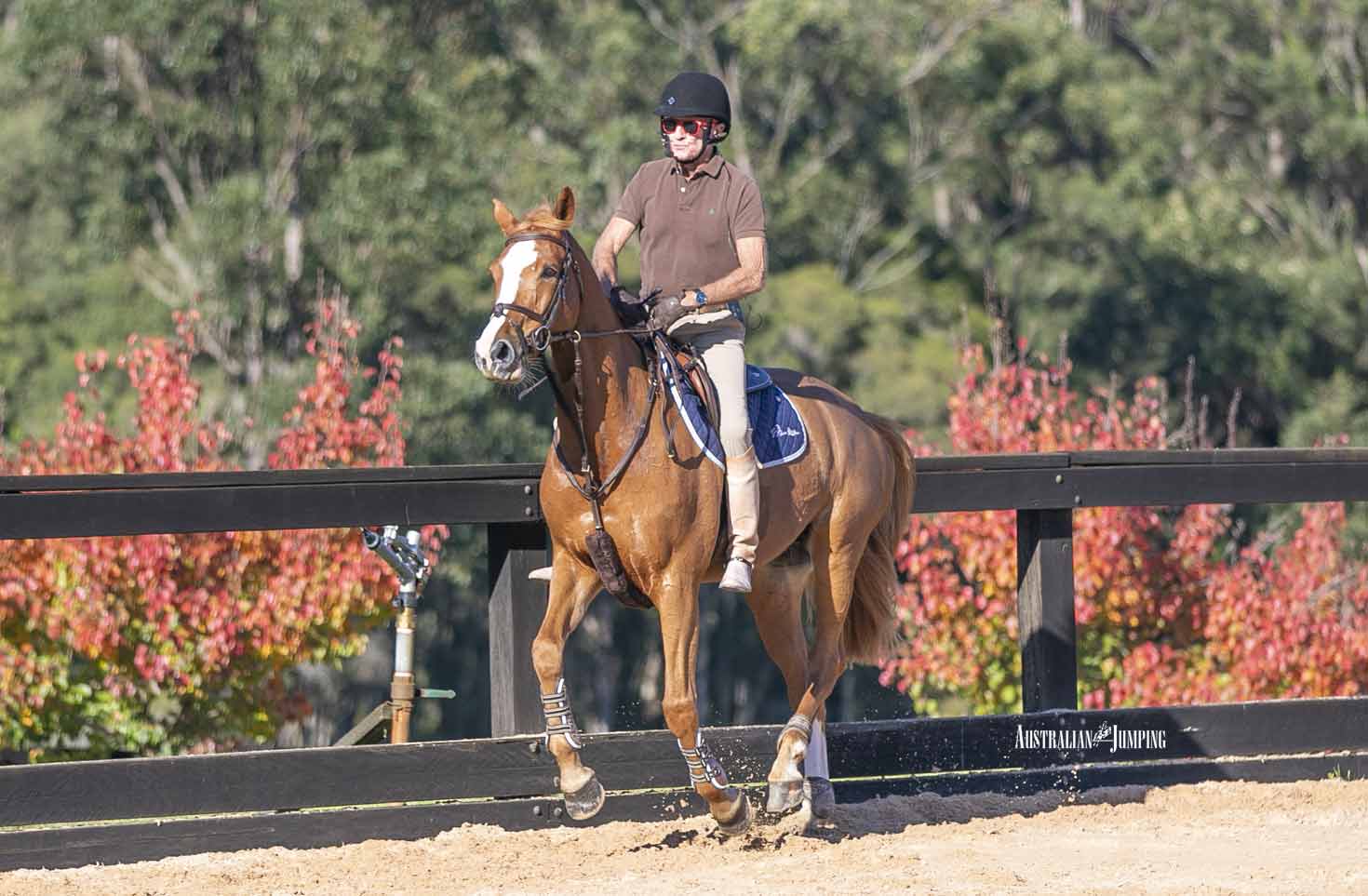 George Morris on Gabrielle Kuna's Flaire.
Morris reinforced the need for schooling. "The option is you are always schooling your horse or unschooling your horse." "After a horse finishes jumping he is still listening, that is why we couple jumping with riding.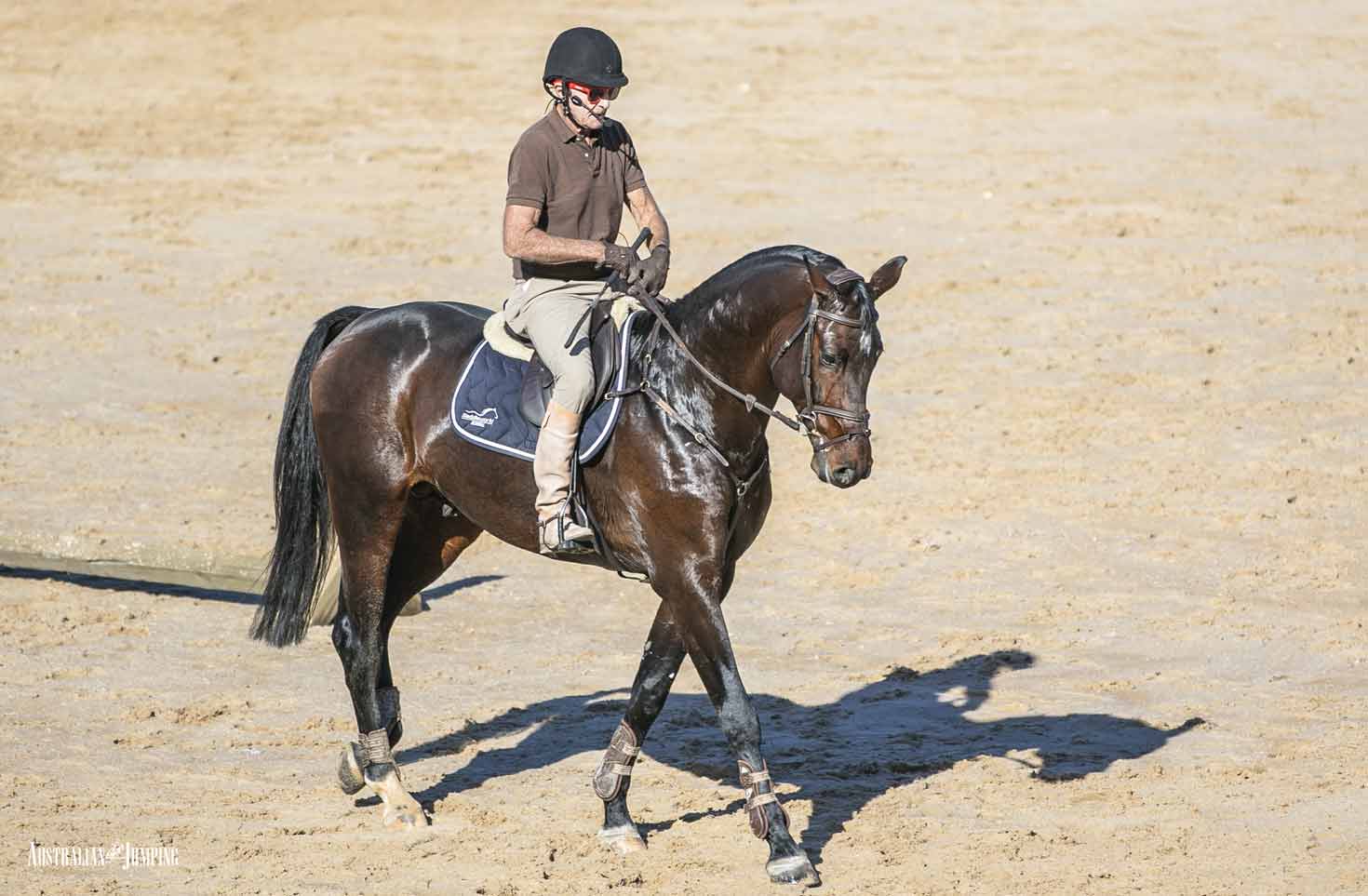 George Morris on James Arkin's Eurostar
In the jumping phase of the lessons it was all about position and patience, "Wait for the horse – don't lead with your upper body. Let the horse lift you out of the saddle." Also following on from yesterday, the importance of the light seat was reinforced, "Resist the temptation to lay back and and sit in the saddle." "Ride to the jump, sit still, let the fence and your voice hold the horse."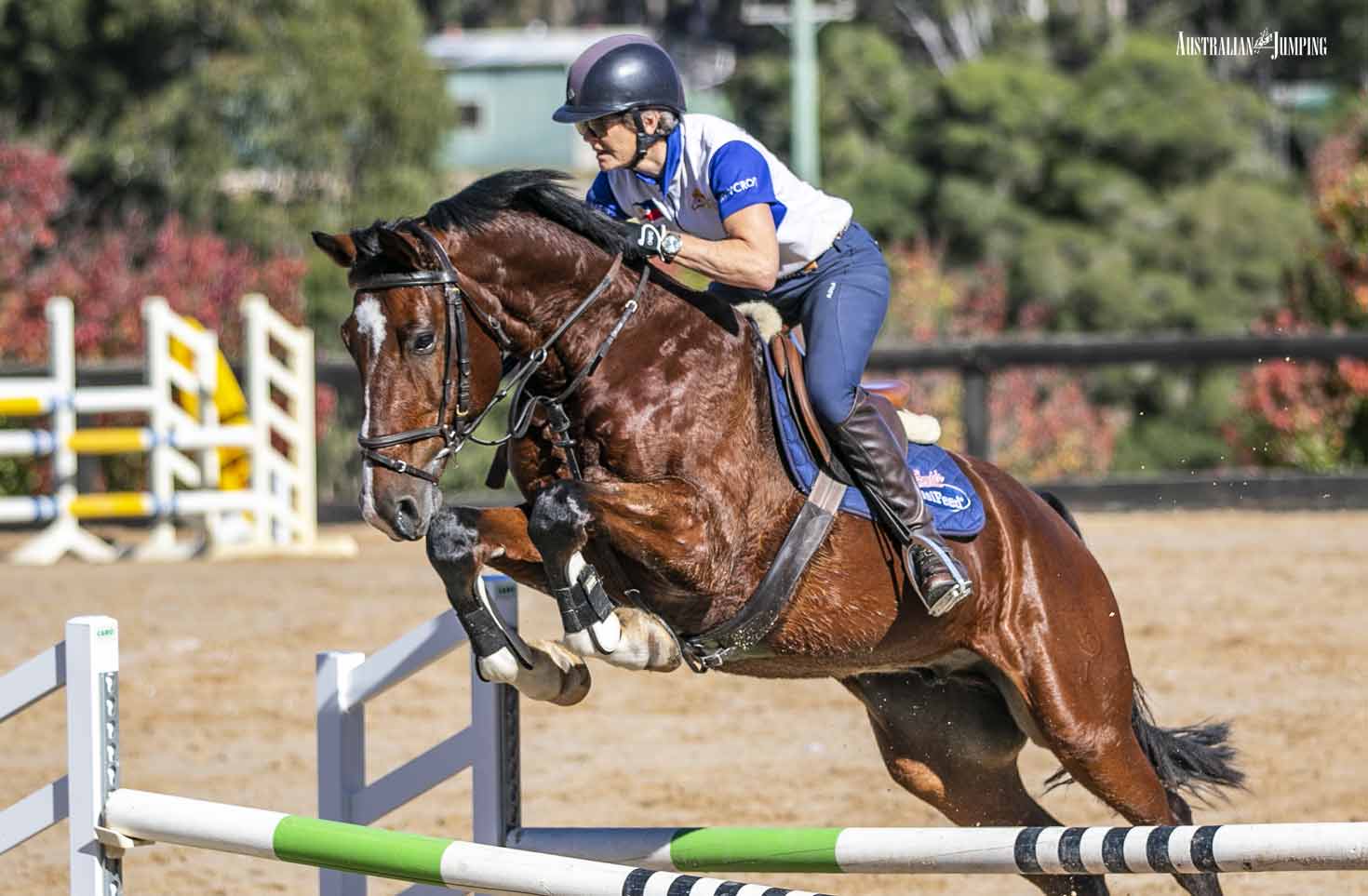 Vicki Roycroft and Dynamite Bay
James Arkins was riding a couple of horses in the clinic and said afterwards, "This is my second clinic with George.  The first I did about 7 years ago. I loved it the first time and have come back because I guess his philosophy is similar to mine, forward rider position with light seat. Today was very much about position, which I think I need to focus on a little bit more. I think probably more emphasis on the light seat because I used to ride more in a lighter seat." "The exercises were really interesting and training more towards how you would ride in a competition than just schooling around jumps at home. Practicing forward distances, steady distances and short turns, without using ground lines which is how we ride in competitions."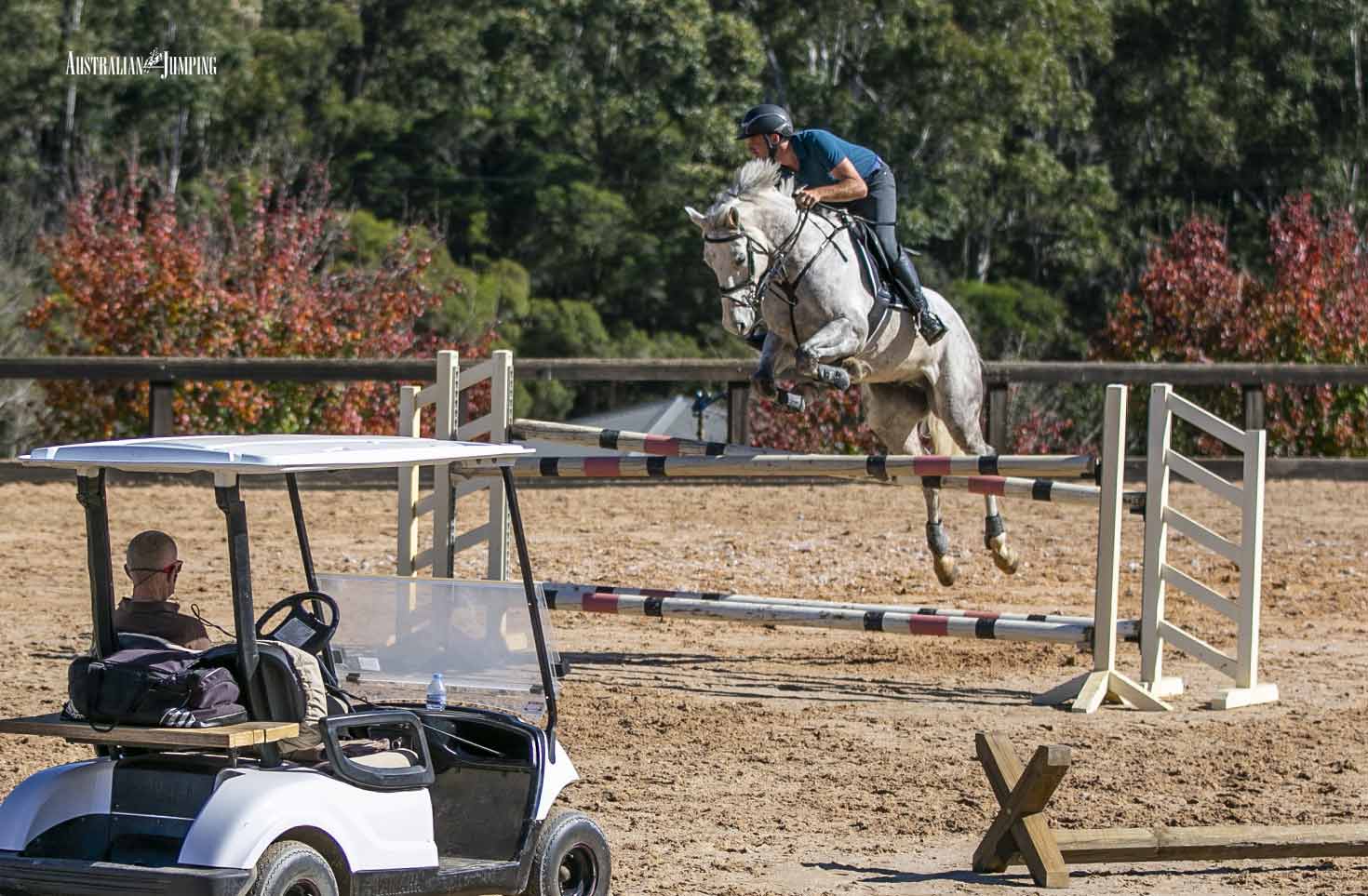 We look forward to seeing what Morris has in store for our riders on the final day tomorrow.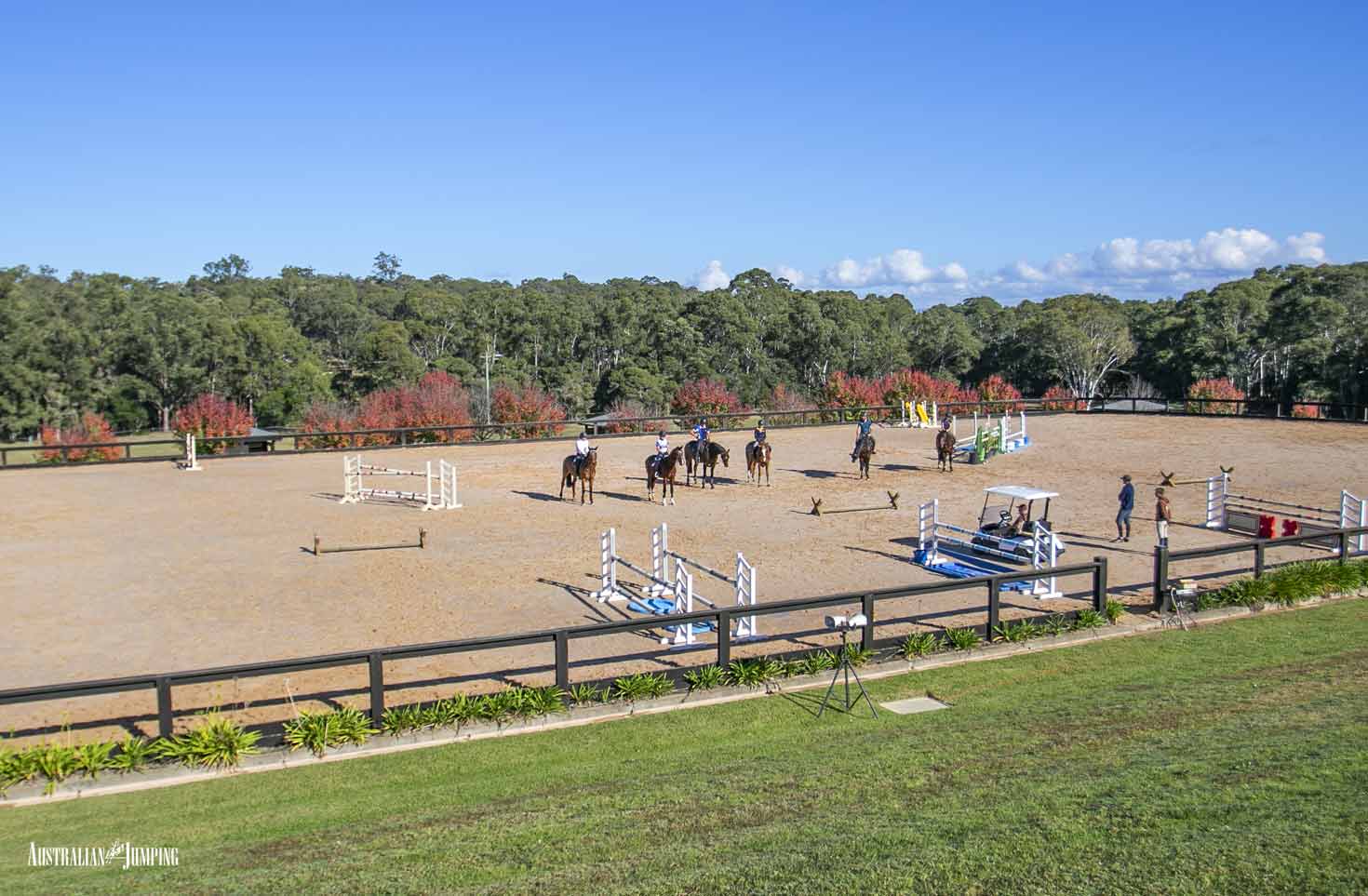 View Comments