Queensland Grand Prix Horse Round 3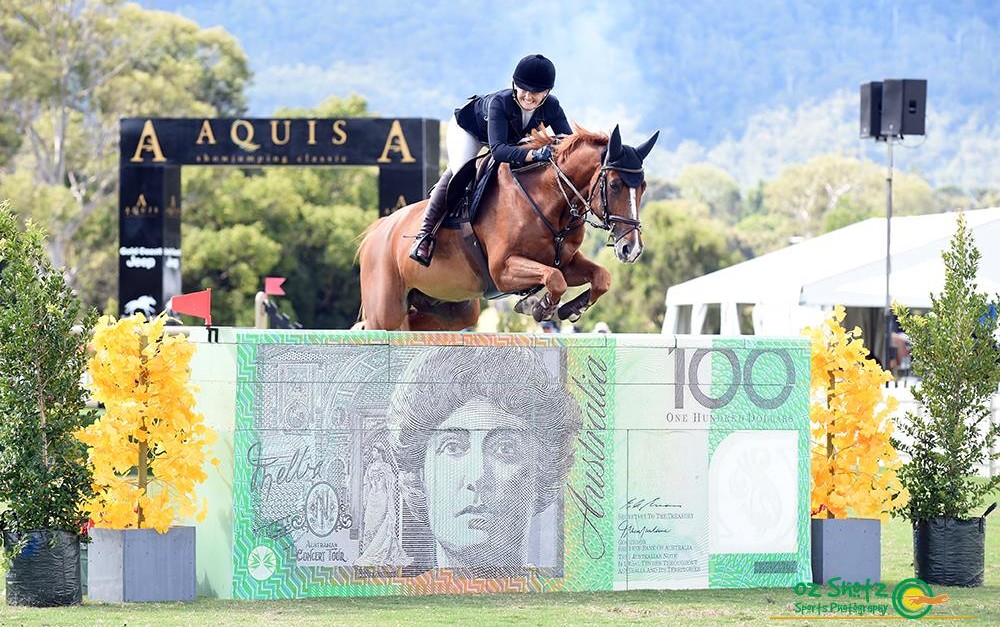 Oz Shotz Sports Photography
Congratulations to Rhys Stones & Oaks Altador on winning the Elysian Fields Aquis Gold Tour Grand Prix. Rhys & Altador were last out in the second round and blitzed the field to take home the $15,000 Cheque. A great day at the office for this super fast and careful little mare.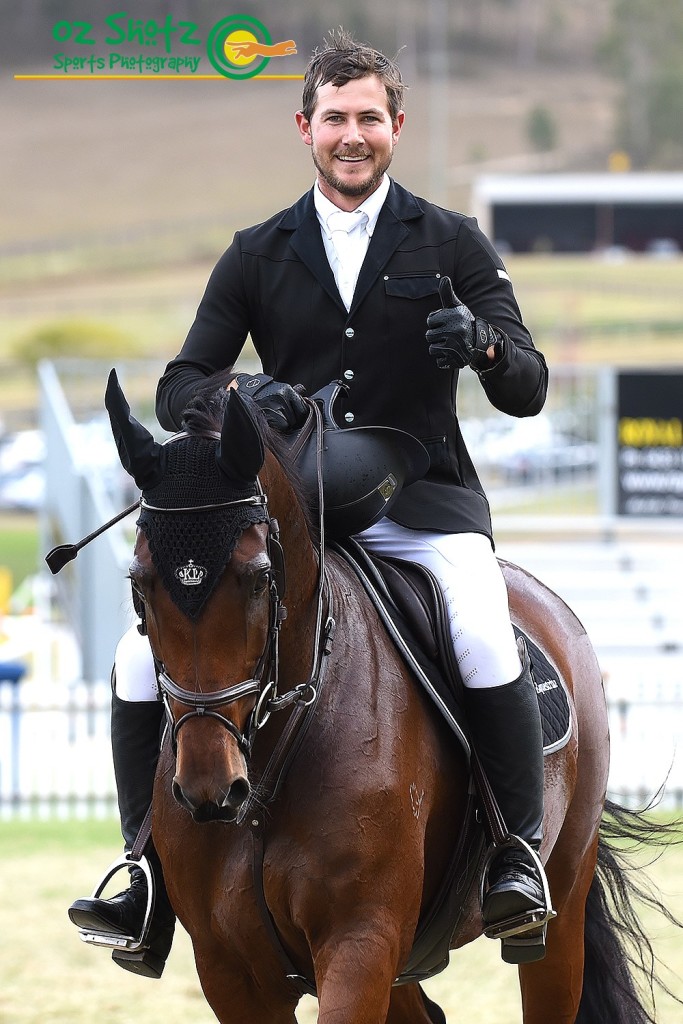 1st Oaks Altador  – Rhys Stones
2nd Zenzation  – Savanna Hopkinson
3rd Co Pilot  – Robert Goodwin
4th Congo Z  – Vicki Roycroft
5th Emmaville – Jitterbug Clint Beresford
6th Fairview Animation – Stuart Jenkins
7th CP Aprilla – Sharon Slater
8th Nero GHP – Olivia Hamood
9th Lux Like Cavillier – Nicole Bruggemann
10th RSB Jacana – Becky Jenkins
Co-Pilot's strong performance in the class will see him go into the lead of the Series with Delilah in second place.
The Eventual Winner of the Series receives a Service Fee from Finch Farmand the Mitavite $1000 Bonus. Runner Up $500 Travel Voucher from Horse courier and Equestrian Queensland $250 Membership. Third receives a pair of JER Stirrups Australia Classic Stirrups valued at $300 plus Edwards Saddleworld $250 Voucher. Leading Lady Rider Harris Entertainment & Hawkesbury River Saddle Co Stud Guard Valued at $275.00
Updated Leaderboard will be available soon on our Series Page on the Equestrian Queensland Website.
Photo Credit Oz Shotz
Thanks to all those involved in putting together 8 Days of Jumping with over 70 Classes in Three Rings a mammoth effort. Elysian Fields is a stunning property with a top class surface and the Riders felt privileged to be jumping on the Number One Polo Fields. Thank you to Aquis for allowing this to take place. Sponsors Aquis Farm Gold Coast Jeep Kolora Lodge.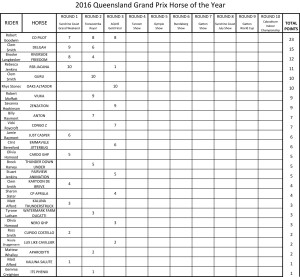 View Comments