Rowan Willis – "The long hours haven't been easy, but I wouldn't change a thing"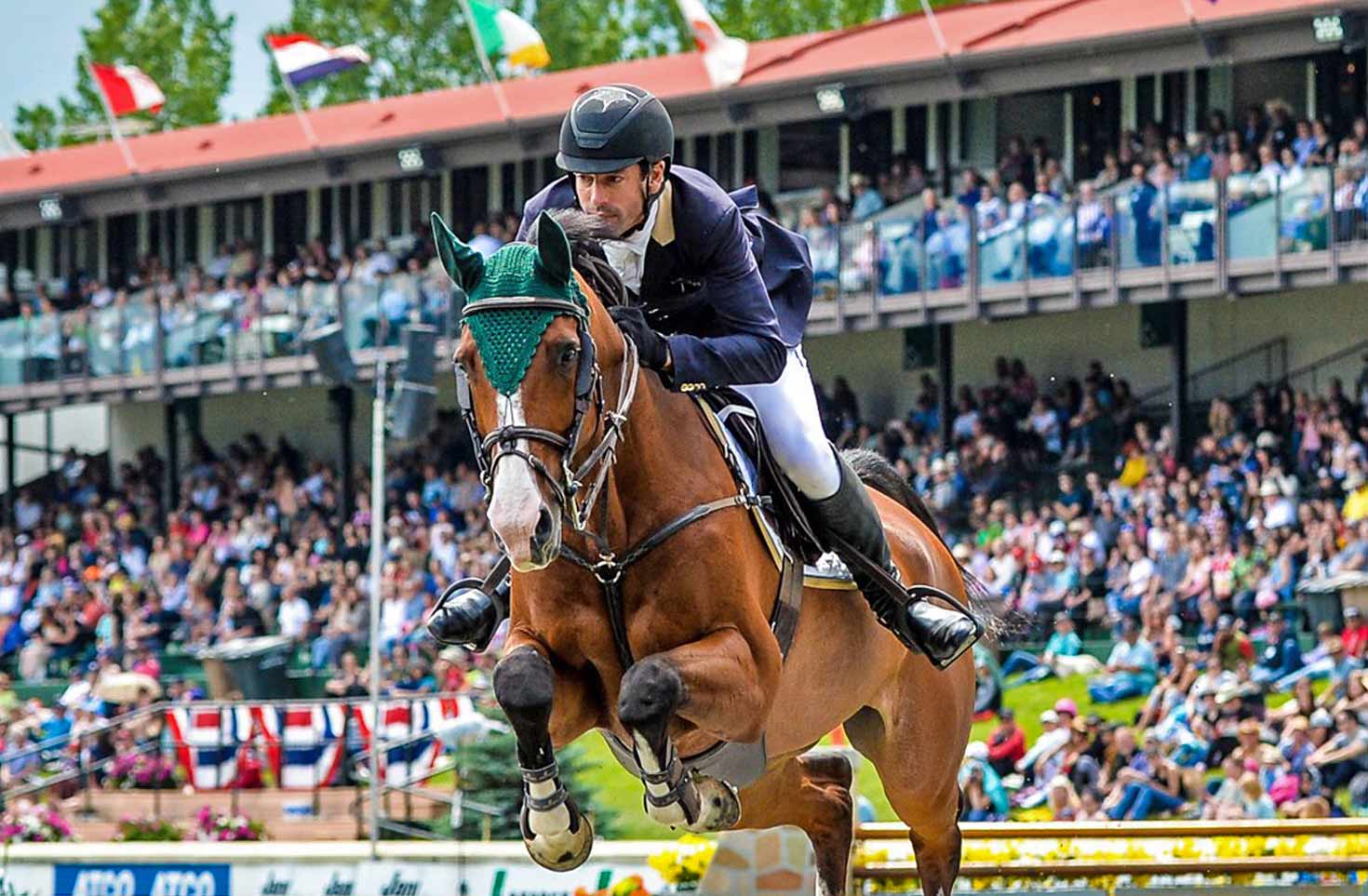 Spruce Meadows
Rowan Willis has certainly made a name for himself on the world jumping stage, with his latest major achievement being his incredible back to back win last week in the Spruce Meadows Derby.
As we look towards Tokyo 2020 – just over a year away now – Australian Jumping caught up with Rowan to ask him a few questions about his journey so far.
Can you tell us a bit about your early days of riding and when you decided that jumping was the sport for you?
I started off at Warialda pony club. My dad bought my mum a horse, she had always wanted one. Then my sister Renee and I wanted one. I was 4. My grandfather was a boundary rider in central Queensland, dad wasn't keen on riding (must have skipped a generation), but he supported the rest of us, with many hours of driving the truck around the country (he's even driven it for me in England). 
Like other country kids, we did a bit of everything, camp drafting, showing, sporting events, eventing, chasing kangaroos, you name it. But showjumping was what excited me the most. I had some great horses, the winner of each class was clear cut, plus it seemed to have more prize money than other horse sports! 
When I was 12, my parents bought me Hollywood Star, a 4yo off the racetrack from Gail Hunter (Powell). She went on to win me the junior championship at Sydney Royal and my first GP when I was 15 at Singleton Show with all the top riders there. I was also 3rd that day with Umatilla Rancher, a horse that Gail had given to me for my 15th birthday. He had been in a truck fire with Gail, between these two horses they won me so much I was hooked on showjumping.
Advertisement

When Hollywood Star retired, my mum put her in foal to Premier des Hayettes and I bred my first foal Premier E'toile. Eventually I competed him in the UK where he qualified for the Foxhunter Final and was successful up to 4* level.
Jay Hayes came to Australia in 1997 to give some lessons and invited me over to his place in Canada in my gap year (1998). I then went on to England to stay with Fred Welch. Kerry Crees, an English riding instructor who was teaching my sister at NEGS riding school, came from the village next to Fred's farm. She recommended that if I ended up in England, and wanted to ride, I should give Fred a ring. So I did – and he offered me a job. After seeing the industry in Canada and England, I realised you could make a decent living from showjumping. Instead of going to university the following year, I moved to the UK and rode for Fred and Sue Welch for 12 years.
Sue actually bred Blue Movie. Fred was an old school horseman, very tough, no days off, work hard. He taught me a lot about horses. 
During my time in the UK, I also bred Wellington Grandorie in partnership with Lord and Lady Mornington. Sue Welch owned the dam, Grandira, and I had jumped her successfully in GP's, so we purchased her from Sue when she was retired. Dorie (Wellington Grandorie) won the 8yo final at Spruce last week and also the overall series champion. She is looking to be a promising future prospect for me. 
When you started this journey, did you imagine that you would be competing in the class of shows that you have been over the past couple of years? 
It always makes me happy when I'm competing at these great shows, I came to Spruce Meadows when I was 18 and always wanted to come back and jump in that arena and try to win their big GP. I'll keep trying!
It's one of the good parts of this job, doing what we love in some of the nicest places in the world. Every young showjumper's dream. Hard work can make it happen.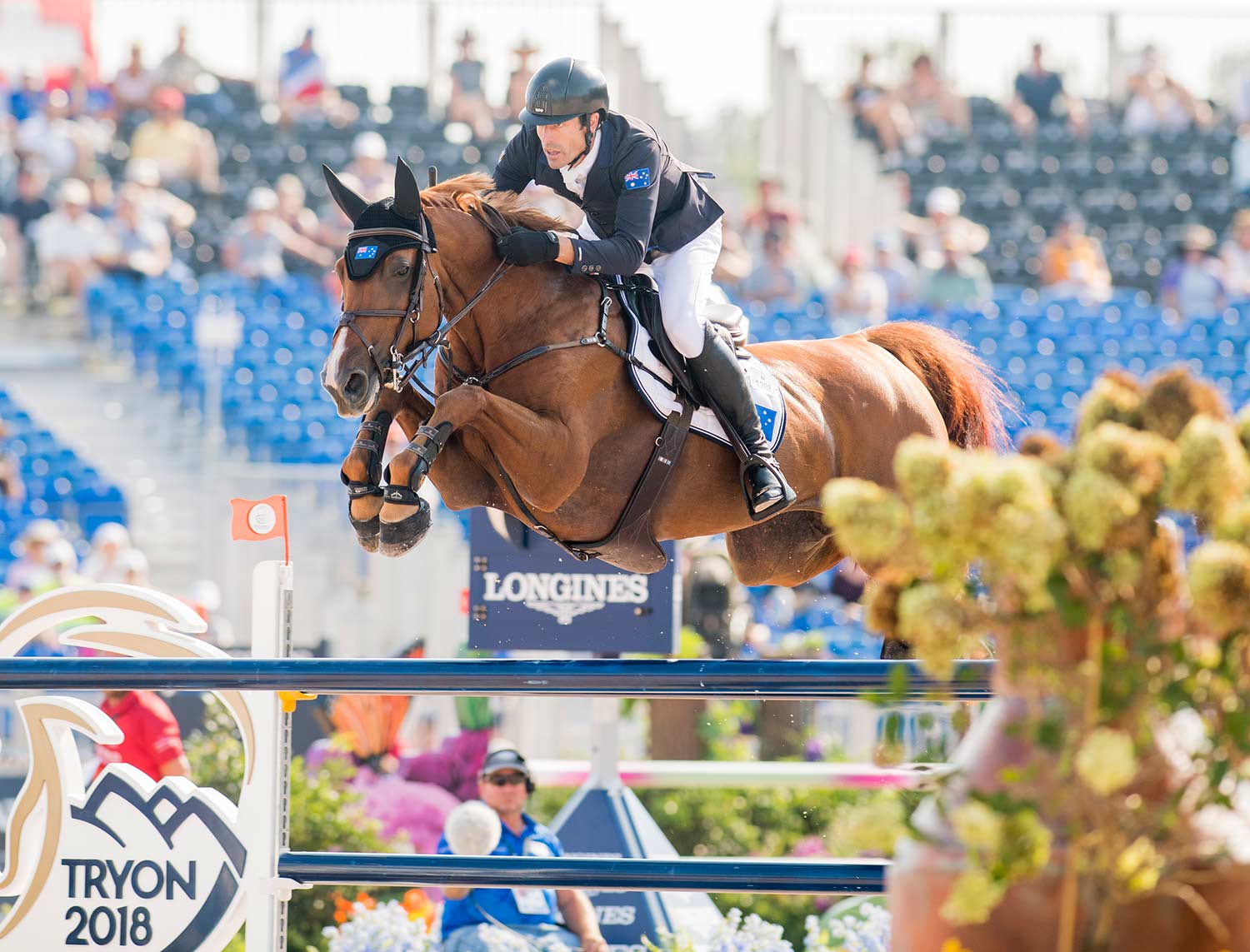 Photo Credit: Cara Grimshaw and Equestrian Australia

You are well known now in jumping circles not only in Australia but around the world, but we know this is not an overnight success and is the result of many years of dedication and hard work. Was there ever a time when it just seemed too hard and too far fetched of a dream?
It's always been hard work, it's a hard life, having to leave your family and friends on the other side of the world to chase your dreams. The day-to-day grind of horses can get you down, especially mucking out in an English winter. The sport is very repetitive on a daily level. Constant, hard work must be put in at home to keep producing young horses. But I always believed I would make it, I had to, I'd given up too much not to keep going forward. I've had a few serious injuries along the way and I've lost the rides on some great horses, but that's part of it, getting back up when you've been knocked down.
Advertisement

Can you pinpoint a moment when you realised that you could not only hold your own, but be competitive, against the top riders in the world?
I think with the confidence of youth, I got lucky and beat some of Australia's best riders when I was younger. Vicki Roycroft and John Fahey had won all over the world, so I thought, why couldn't I?
What do you feel that you have had to sacrifice to be where you are today and has it been worth it?
As I mentioned before, I had to leave my family and friends on the other side of the world. I didn't have weekends off to go and do things with my friends – but I was at a show competing with my friends. The long hours I've put in haven't been easy, but I wouldn't change a thing. 
You have had a brilliant couple of years and in June were Australia's top ranked rider. Can you tell us a bit about how it felt when you realised that was the case?

The rankings list can come down to how many shows you do, and your horse power, maybe not necessarily the best rider. But it was nice to achieve that – for a short period. Last year I reached the top 50 in the world on 3 horses that I had produced from their first shows, up to 5* level. If you combined their purchase prices, it would probably be less than the price of most top rider's tack. I'd like to think that could give every young showjumper, who is starting out, some encouragement.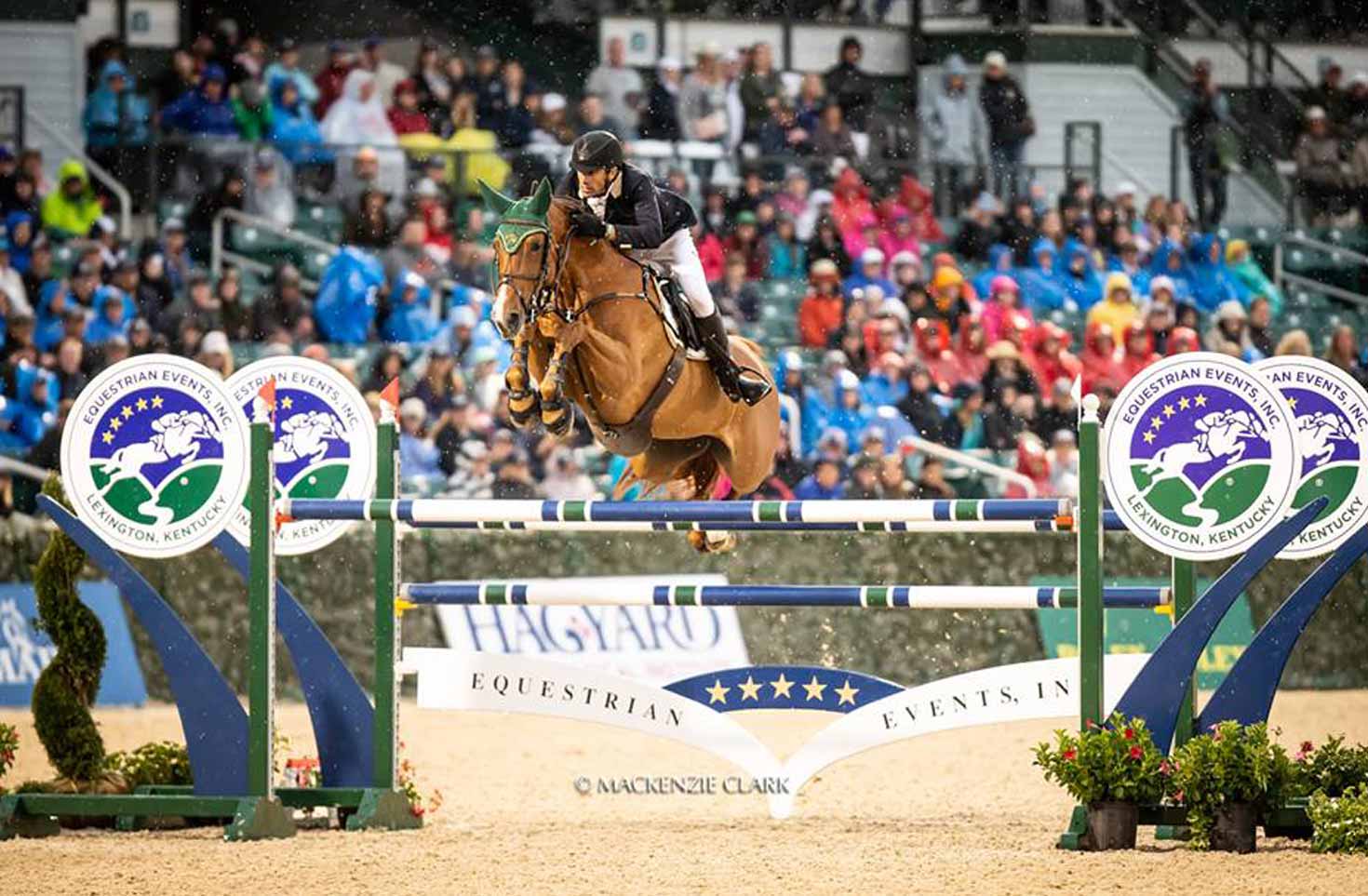 Photo Credit: Mackenzie Clark Photography


We know that Tokyo 2020 is in your sights and a very real possibility. If all goes to plan and you make the Australian Team for the Games what will that mean to you?

Tokyo is obviously the plan, it's getting close. I feel with the new format it gives Australia our best chance to win an Olympic Jumping medal. It is the venue where we have come closest to a medal result previously, with John Fahey coming 4th at the last Tokyo Olympics. A medal result is the plan!
What is the best advice you could offer Australian riders who would love to be where you are today?

My advice is to work hard, then work a bit harder. Have patience, believe in yourself and especially believe in your horse. You should be their best friend. 
Advertisement

View Comments