State Teams competition underway at Australian Jumping Championships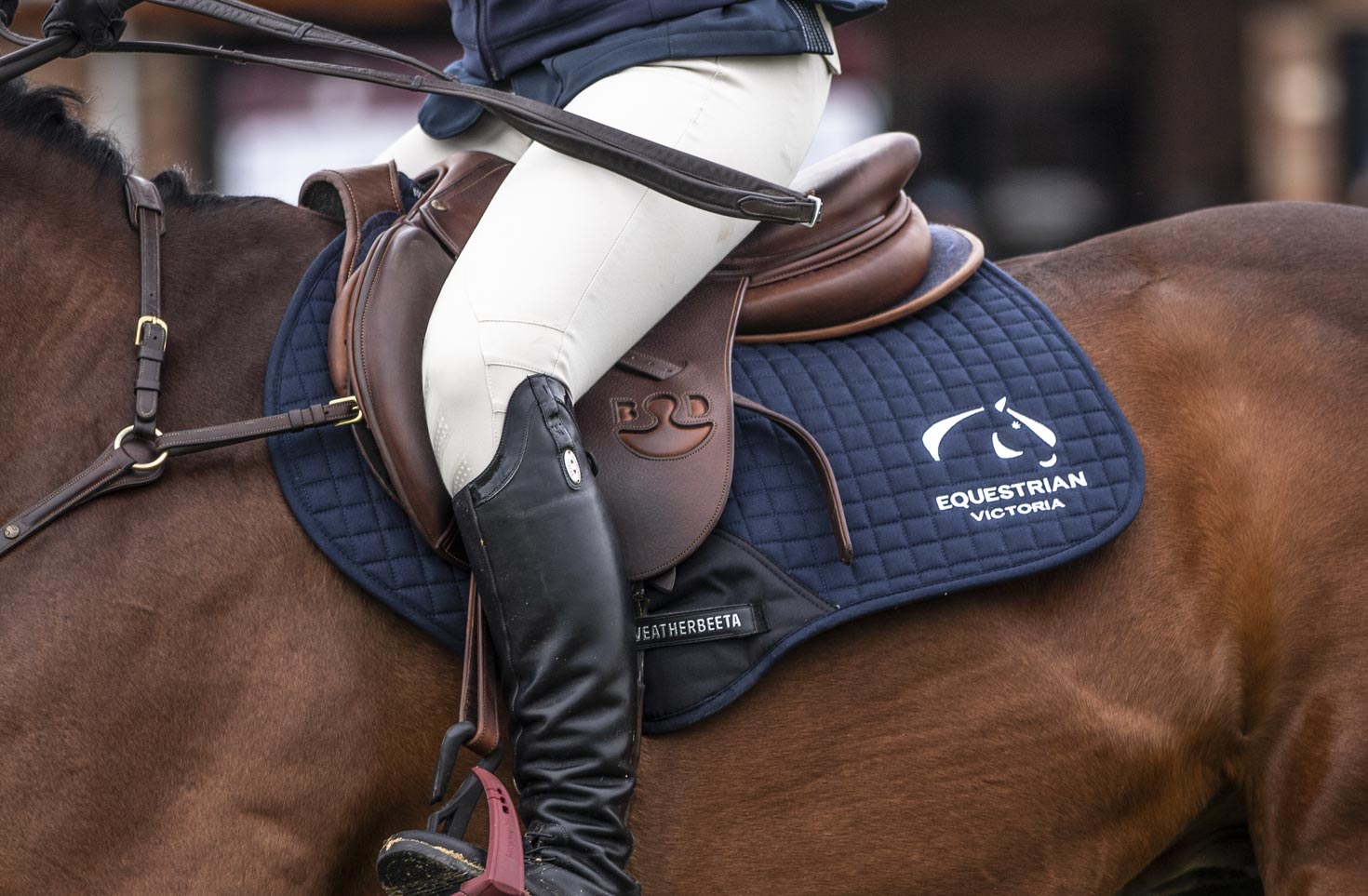 Australian Jumping
An important feature of the Pryde's EasiFeed Australian Jumping Championships is the State based Teams competition. Conducted in Senior, Young Rider and Junior categories, States were asked to nominate their best riders to go up against the best from other states.
Last year NSW dominated by taking out all three categories and will be looking to repeat their success this year, although strong interstate rivalry will mean that all the other states will be revved up to make amends this year.
Advertisement

The competition is run over two rounds in conjunction with the first and second qualifying rounds in the Australian Championship Titles, which will be held on Days 2 and 3 of the Championships.
Australian Jumping will bring you a report on the Teams competition at their conclusion. In the meantime, below are the lists of riders and horses that have been selected to represent their states in all three categories:
JUNIOR
STATE
RIDERS
HORSES
NSW
Sally Simmons

Clemency Hughes

Lucy Locke

Anneliese Wansey

Emily Baldwin (Res.)

Oaks Chifley

Diamond B Corvina

Diamont

KS Saint Patrick

Twins Ava

QLD
Grace Overton

Phoebe Riordan

Benjamin Bates

Jamie Hewitt-Toms

Chironic Dominant Visage

Diamond B Versailles

Something To Talk About

Devereaux Sea Salt

SA
Chloe Wedd

Kane Johnson

Harry Beckel

Breah Marston

Quiz Star

Twins Imperial K

Party Rocker

Eringa Vale Budvar

VIC
Hayden Parker

Georgia Price

Mikayla Hogg

Hannah Wigg

Jayden Hanley (Res.)

Yirrkala Pippi Longstockings

Zara PPH

Bellhaven Corringa

Clifton Court Luxardo

Vertigo

WA
Izabelle Dobson

Paris Castledine

Grace Lamont

Angus Fraser

Smiling Assassin

Cortehz

SS Halo

Codebreaker
Advertisement


YOUNG RIDER
STATE
RIDERS
HORSES
NSW
Jessie Rice-Ward

Amelia Douglass

Jessica Tripp

Jamie Priestley

Lucy Evans (Res.)

CP Southern Cross

Cassis Z Ten Halven

Diamond B Verona

Kolora Stud Optimus

Viva Joy

QLD
Christopher Holland

William Dight

Erin Buswell

Elsa

Thea

Quero Quero

VIC
Courtney Bell

Georgia Price

Nina Griffiths

Patangas Casino

Batman Xtreme

Mr Zizou
SENIOR
STATE
RIDERS
HORSES
NSW
Chris Chugg

Jamie Kermond

Tom McDermott

Katie Laurie

Amber Fuller (Res.)

PSS Levilensky

Yandoo Oaks Constellation

Elegance De La Charmille

Casebrook Lomond

CP Aretino

QLD
Brooke Langbecker

Clem Smith

Olivia Hamood

Billy Raymont

Quintago 1

Alite

Jane Fonda DVD

Annssioso Z

VIC
Russell Johnstone

Brook Dobbin

Shimona Fraid

Steven Hill

Katie Clarke (Res.)

Daprice

Gina MVNZ

Bonaire

Yalambi's Bellini Star

Oaks Gunn
Australian Jumping wishes all Teams the best of luck.
View Comments