Victory for Rowan Willis & Wellington Grey Goose in $75,000 WEC Grand Prix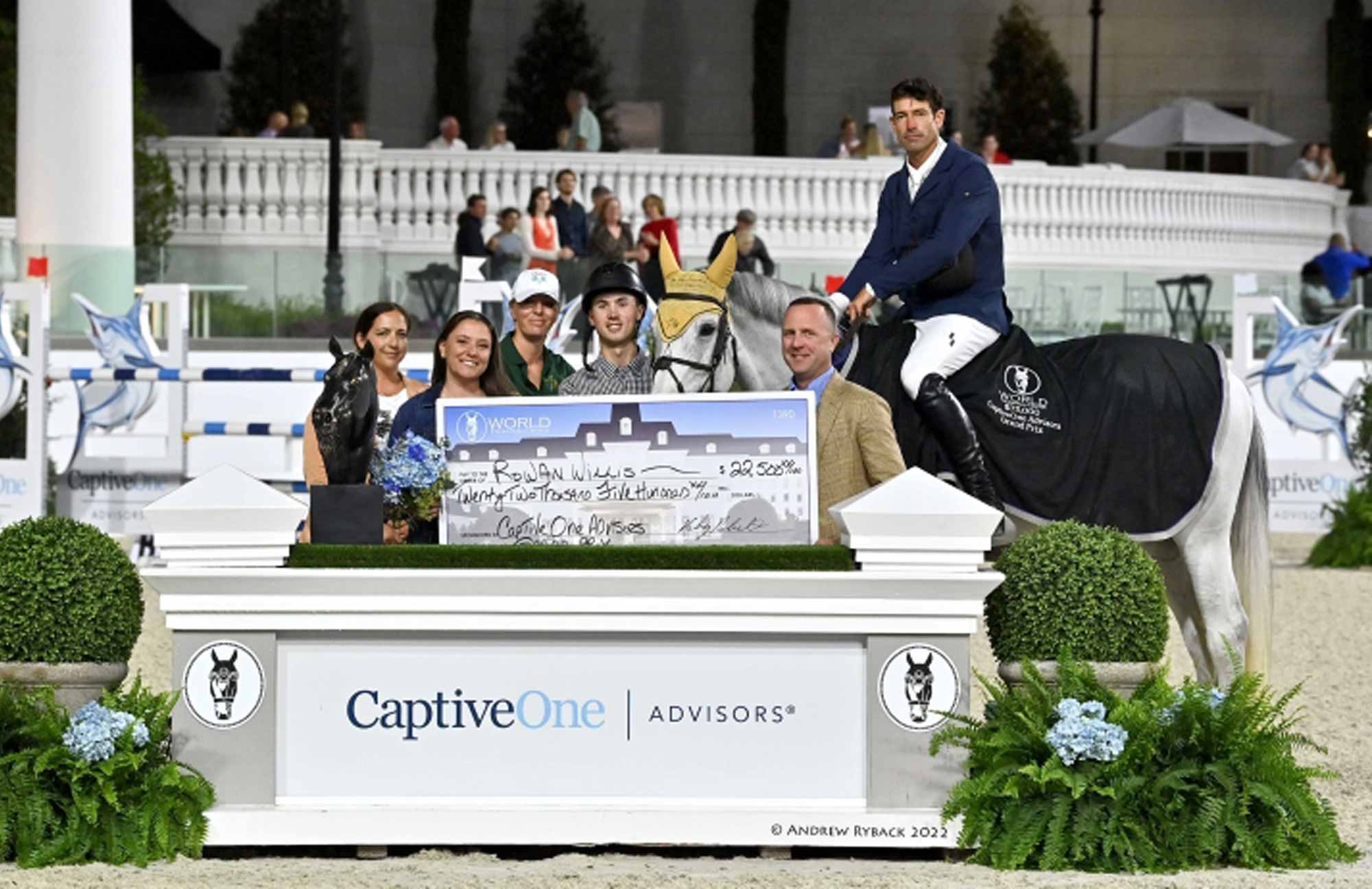 Andrew Ryback Photography
Above: Rowan Willis and Wellington Grey Goose. Photo courtesy of Andrew Ryback Photography.
A field of 45 international entries gathered at the WEC Grand Arena under the lights to contest the $75,000 CaptiveOne Advisors Grand Prix. FEI Level III course designer, Catsy Cruz (MEX) built the elaborate tracks that featured three challenging double combinations that caught out numerous competitors throughout the evening. Twelve pairs advanced to the jump-off and five jumped double clear, but the night belonged to Rowan who jumped to victory aboard his own Wellington Grey Goose (Corlensky x Grandira).
Advertisement


It was a winning day for Willis who earlier rode Copain to victory in the $10,000 Buckeye Nutrition Futures Prix.
Willis and Wellington Grey Goose were the seventh pair down the ramp into the WEC Grand Arena, producing a fast and clear first round in 74.146 seconds, well within the time allowed of 81 seconds.
Wellington Grey Goose is very special to Willis, "Goose  is an incredible horse. I was lucky enough to have bred her in England, but she was very difficult as a young horse. It has taken some time and a few amazing people to get her up to the level she is at now. She's really paying off all those hard years put in and is now incredible" said Willis.
Advertisement


Willis and the speedy 11-year-old Warmblood mare were the third pair to return for the short course, "I really trust Goose, so I knew I could lay down a tough time, because I know that there were some really fast riders behind me. I was just trying to be as fast as I possibly could so I could finally win one"
Willis and Wellington Grey Goose soared around the jump-off track, delighting spectators with their go-for-broke style and stopping the jump-off clock at 36.160 seconds, a time that proved uncatchable. "I always have the best time showing here. There is always a strong field of riders and a great atmosphere. It's really fun to compete here and have the crowd behind us. It makes it great for us riders and it makes us try harder" stated Willis.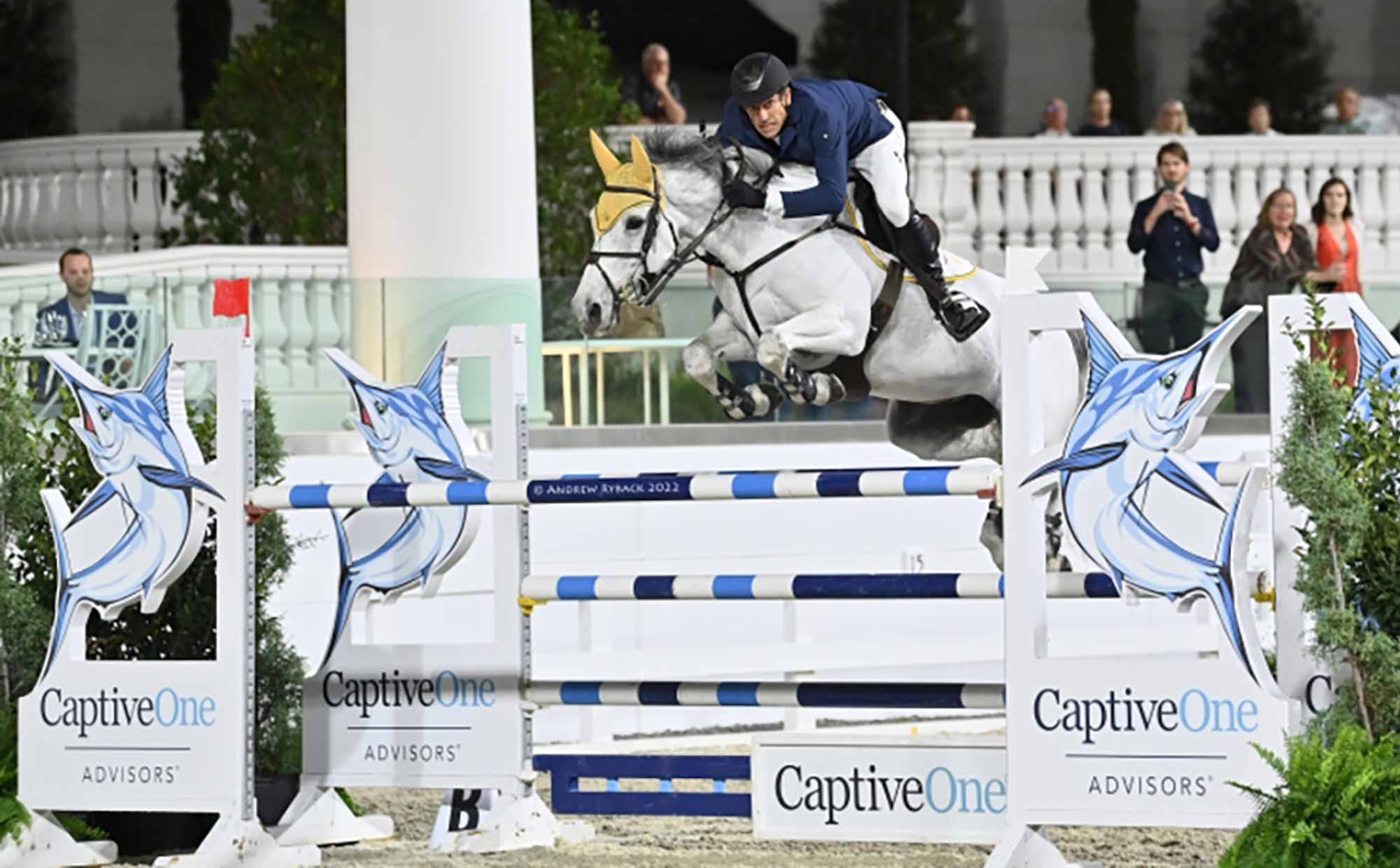 Above: Rowan Willis and Wellington Grey Goose. Photo courtesy of Andrew Ryback Photography.
Article taken from press release by the World Equestrian Centre.
View Comments