WEG: Aussie riders give it their all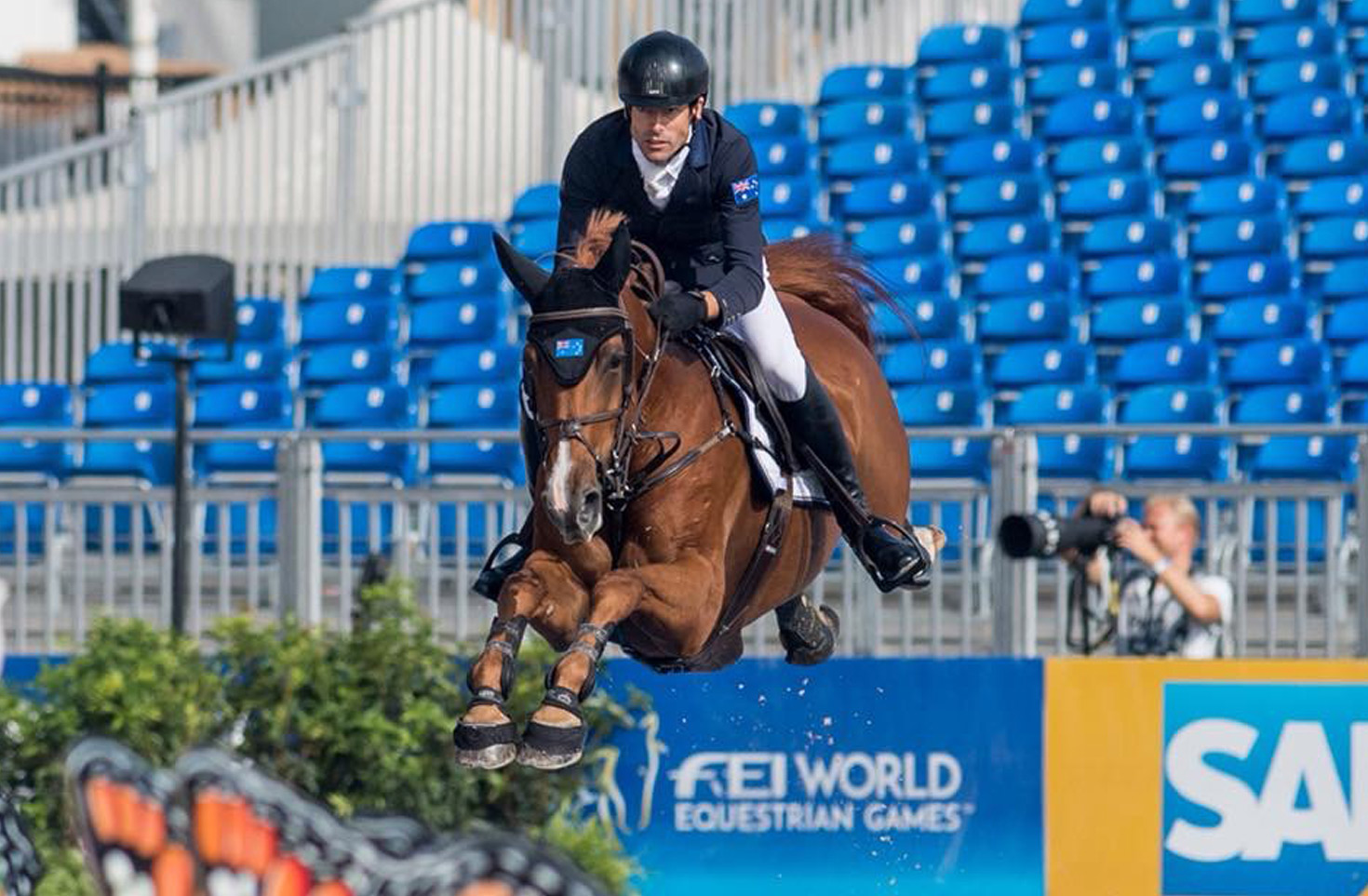 Equestrian Australia / Cara Grimshaw Photography
The Jumping programme at WEG 2018 concluded today, with our two Australian representatives, Billy Raymont and Rowan Willis, having qualified for the final day of competition – the individual jumping final.
The course at Tryon was significantly ramped up today, with continued tough distances. Horses needed to be super adjustable and accurately ridden.
Advertisement

Raymont and Oaks Redwood were the 4th combination out. Having started beautifully, Oaks Redwood just misread the triple combination, a massive oxer/oxer/verticle, heading into the big screen. Raymont was able to regroup and jumped the combination on the second attempt. They continued on, however, after taking another couple of rails, it was clear that Oaks Redwood had lost some confidence and Raymont, putting the welfare of the horse first, decided to retire on course.
Willis and Blue Movie were the 15th combination out and had another great round with just 1 rail to secure themselves a place in the final 12.
Advertisement

After a short break the medal round commenced. Willis, third out on Blue Movie rode a very fast  round, being only one of two combinations not to incur a time penalty. However, taking two rails meant that he ultimately finished in 12th place.
Australian Jumping's Seumas Marwood caught up with Todd Hinde and Rowan Willis directly after the final.
Congratulations go to Simone Blum and DSP Alice for securing the gold medal for Germany. Podium placings and the Australian's final placings are below and full results available HERE
| | | | | | | | | | |
| --- | --- | --- | --- | --- | --- | --- | --- | --- | --- |
| Place | Country | Rider Name | Horse Name | D1 | D2 | D3 | D4A | D4B | Total |
| 1st | Germany | Simone Blum | DSP Alice | 2.47 | 0 | 0 | 0 | 1 | 3.47 |
| 2nd | Switzerland | Martin Fuchs | Clooney | 0.68 | 4 | 0 | 0 | 2 | 6.68 |
| 3rd | Switzerland | Steve Guerdat | Bianca | 0.68 | 4 | 0 | 0 | 0 | 8.00 |
| 12th | Australia | Rowan Willis | Blue Movie | 0.31 | 8 | 0 | 4 | 8 | 20.31 |
| 24th | Australia | Billy Raymont | Oaks Redwood | 3.48 | 8 | 0 | RT | – | 11.48 |
| 29th | Australia | Jamie Kermond | Yandoo Oaks Constellation | 3.53 | 5 | 5 | – | – | 13.53 |
| 35th | Australia | Scott Keach | Fedor | 4.22 | 8 | 5 | – | – | 17.22 |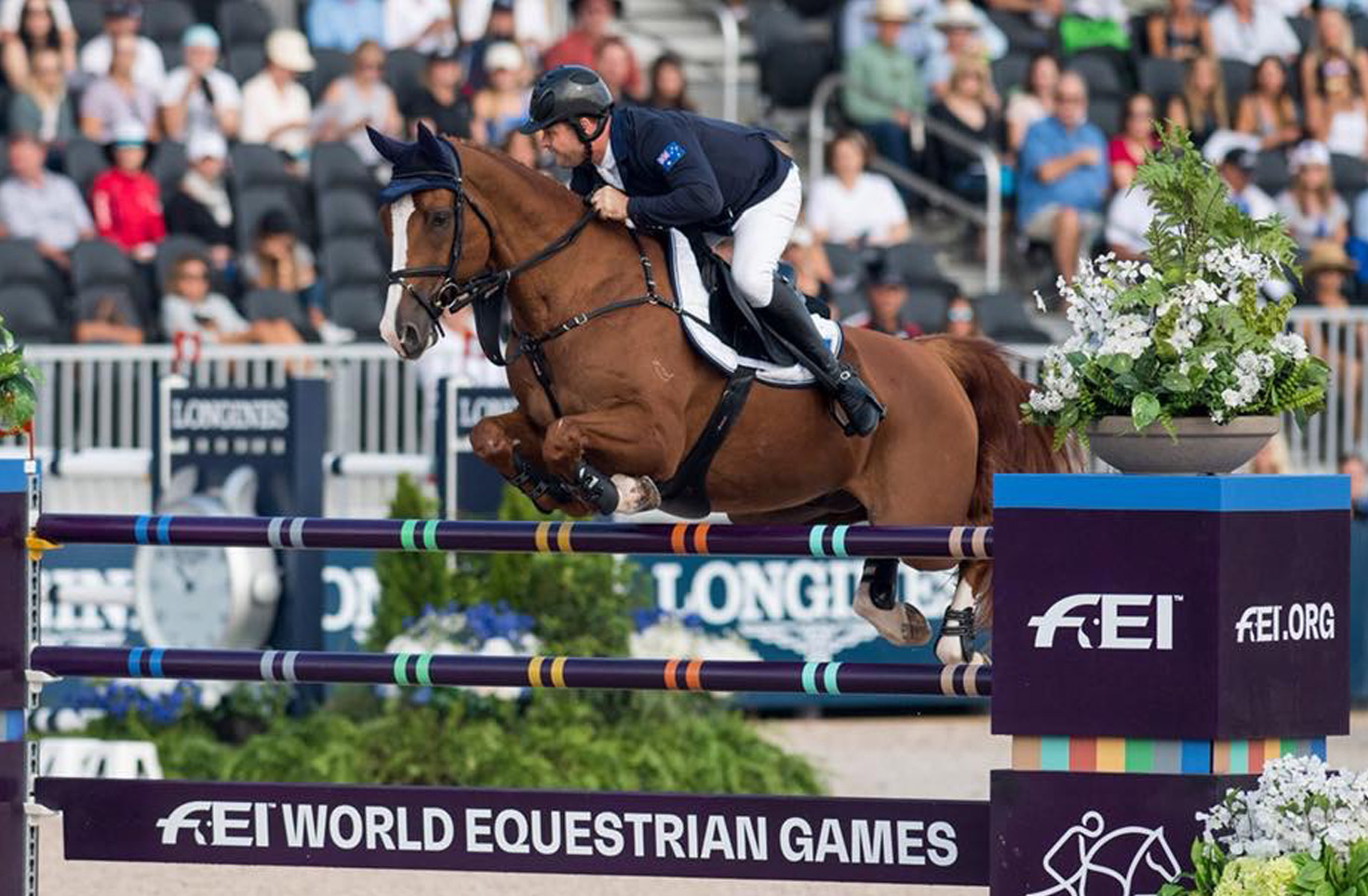 Billy Raymont and Oaks Redwood. Photo Credit: Equestrian Australia / Cara Grimshaw Photography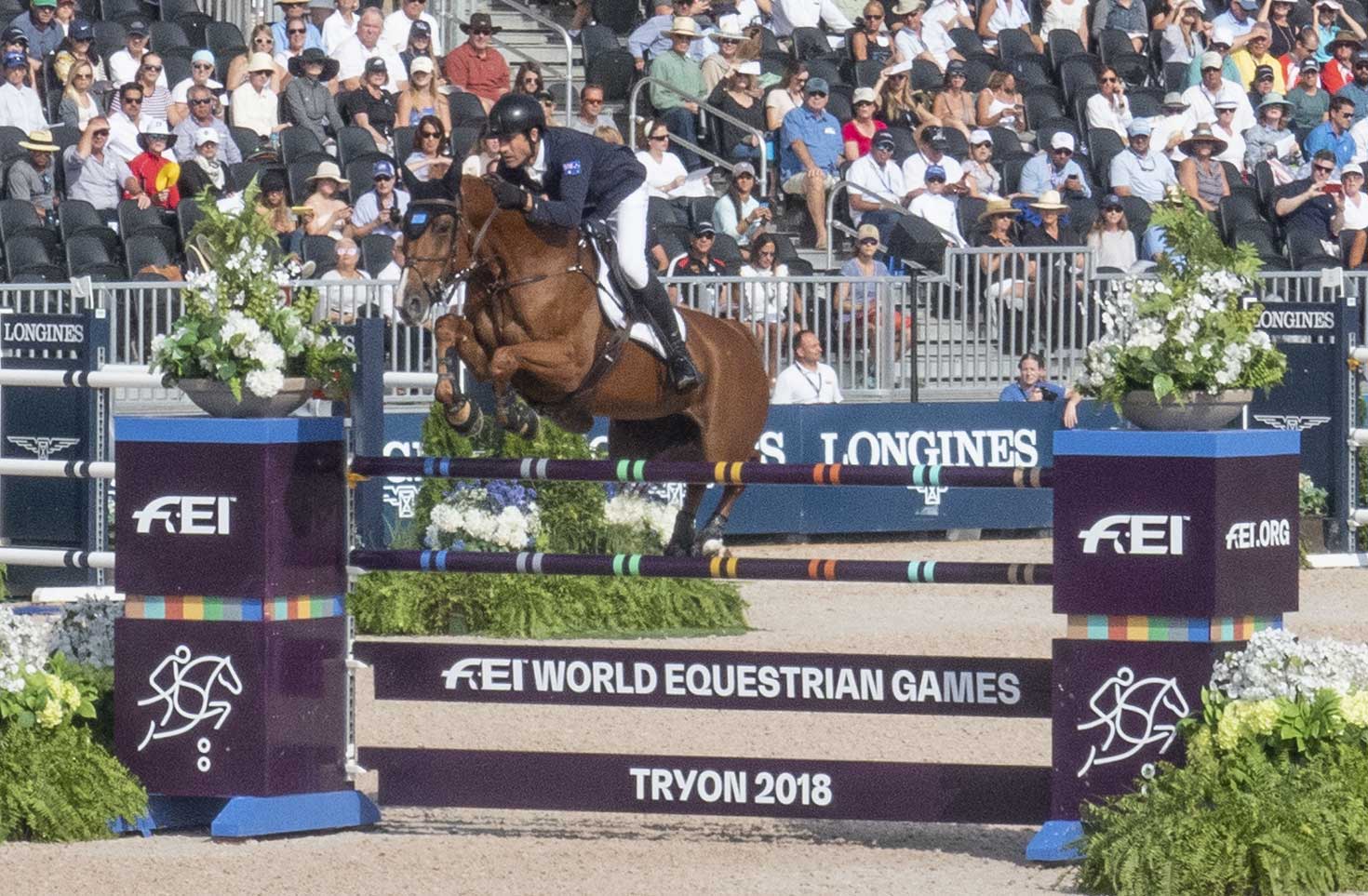 Rowan Willis and Blue Movie. Photo Credit: Seumas Marwood for Australian Jumping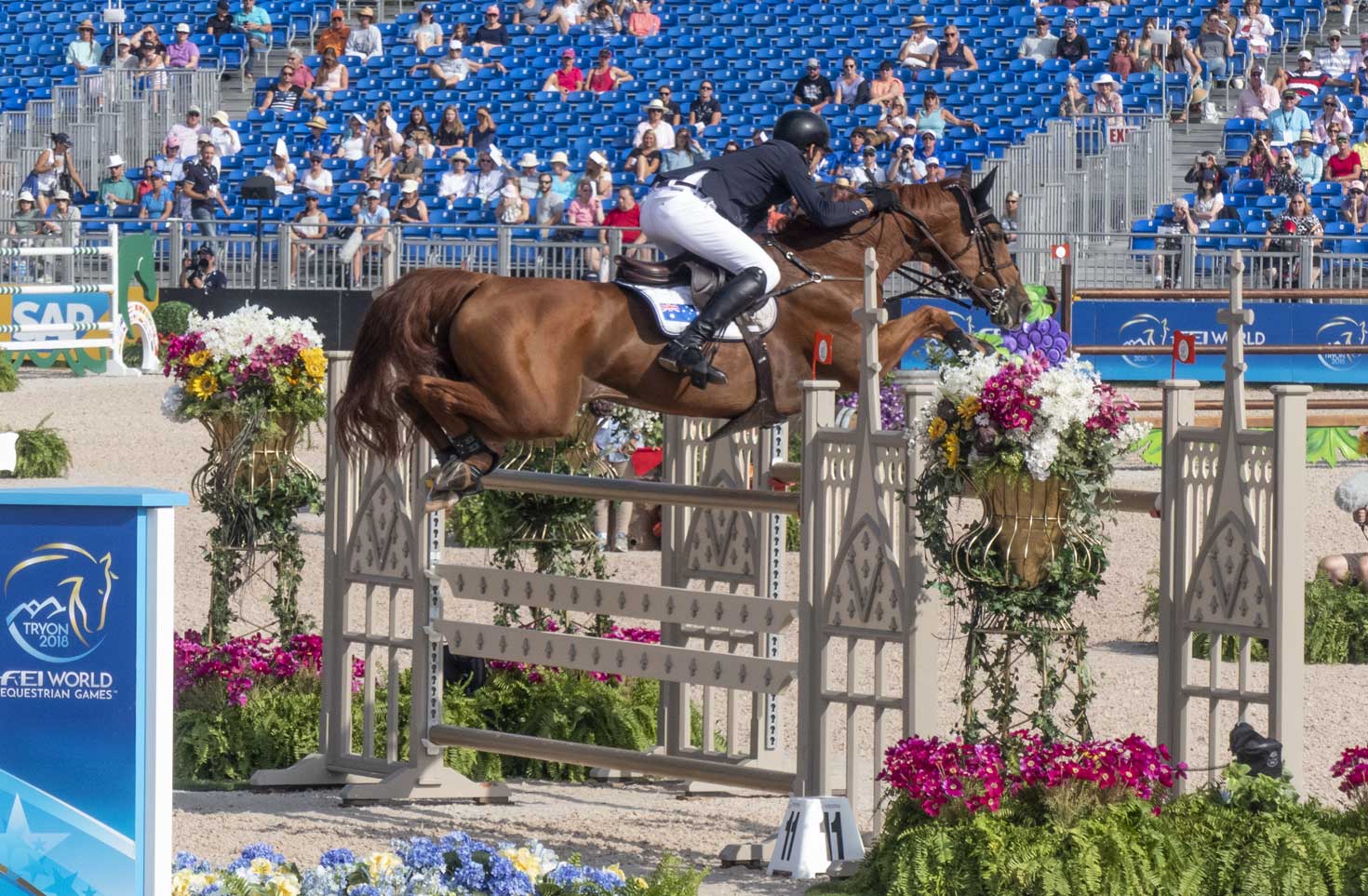 Rowan Willis and Blue Movie. Photo Credit: Seumas Marwood for Australian Jumping

View Comments