Welcome to Fernhill – a slice of equestrian heaven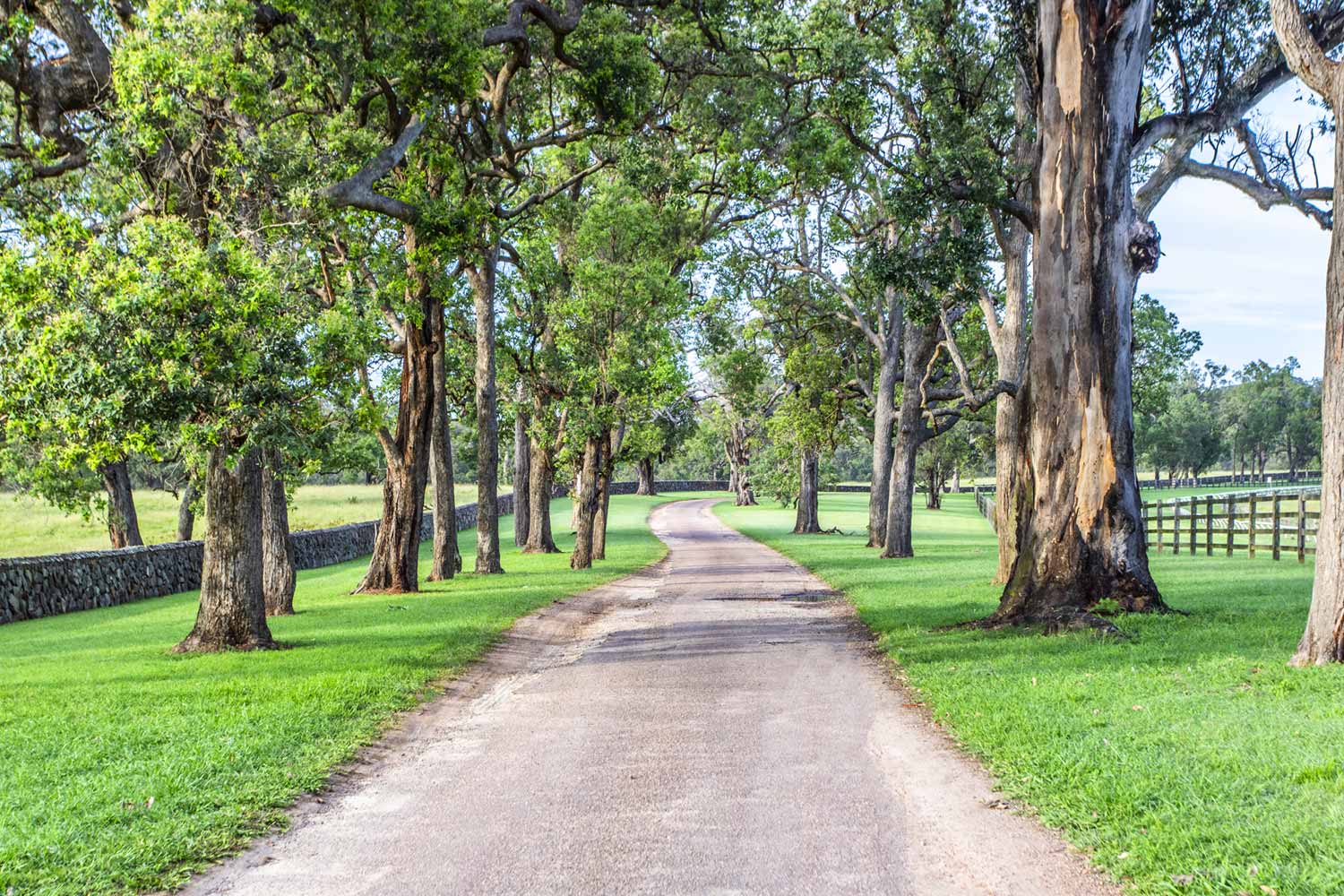 Australian Jumping
Fernhill Estate, home base of the current Australian Senior Champion Tom McDermott, is a unique piece of Australian history. It is a wonderful blend of times long past, with links back to the earliest colonial times and today's modern world. It lies nestled in the foothills which adjoin the majestic Blue Mountains in the Mulgoa Valley about an hour west of the Sydney CBD. Australian Jumping was lucky enough to visit Tom for a tour of Fernhill and a chat about what like is like running a full equestrian business from this iconic property.
Advertisement


Fernhill Estate began its life as a land grant to pioneer William Cox, in the early 1800's. This is the same Lieutenant William Cox who is perhaps best known for supervising the construction of the first road over the Blue Mountains. Over time, the property grew and passed to his son Edward Cox, who was responsible for building the magnificent sandstone mansion, that to this day, sits atop a hill overlooking the property. Built in the 1840's and including seven bedrooms and a ballroom it is one of the finest example of Greek Revival style architecture in the country.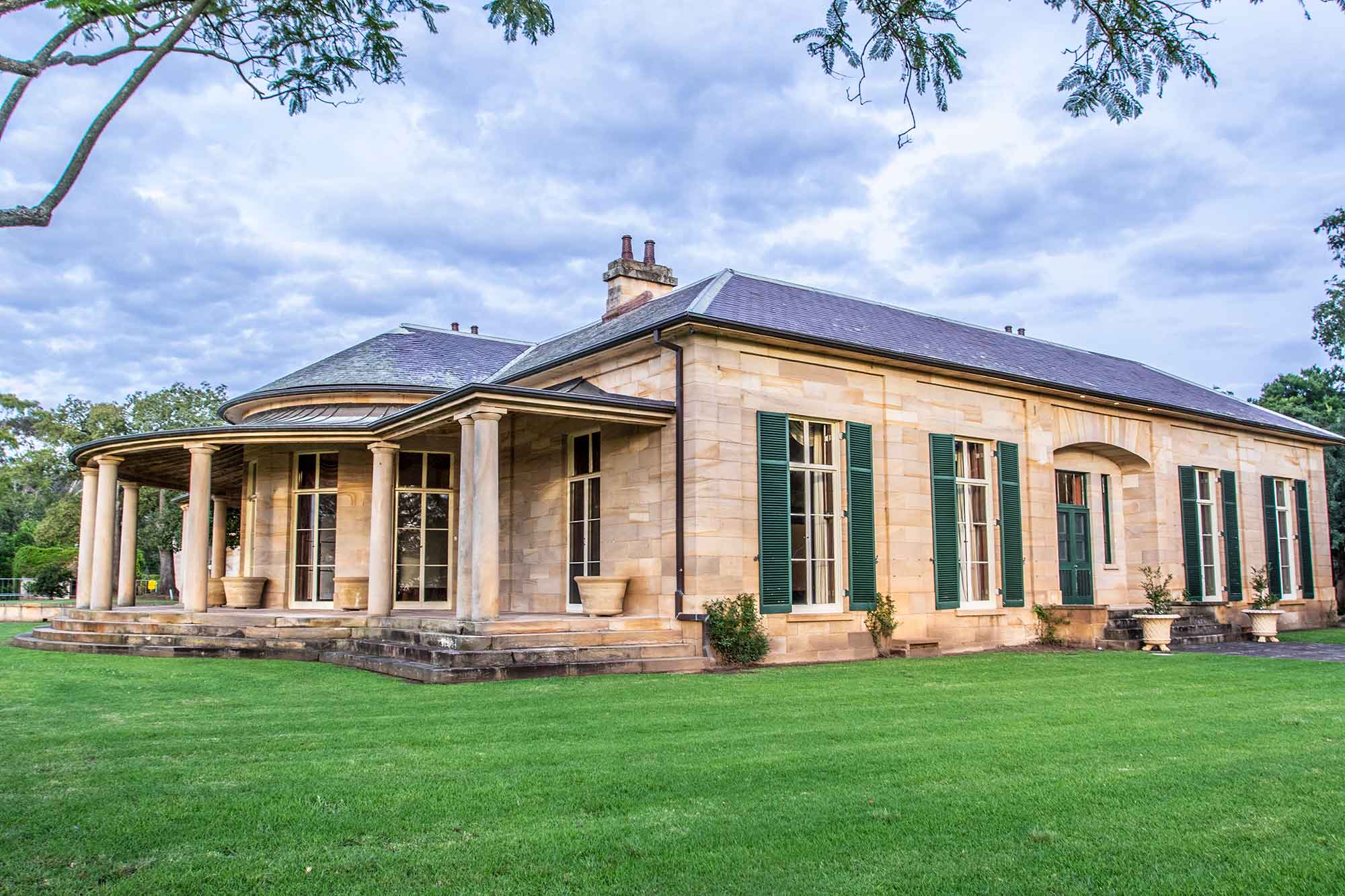 Over the years, the house and magnificent surrounding property passed through a number of hands, initially through the Cox family and then to others, with a large range of uses including cattle grazing, orchards and even, at one stage, a private zoo. By the early 2000's a number of other structures dotted the property and this included stables and a large private racetrack. So, you are probably wondering what all this has to do with Tom McDermott and how he came to call Fernhill Estate home to his team of Jumping stars.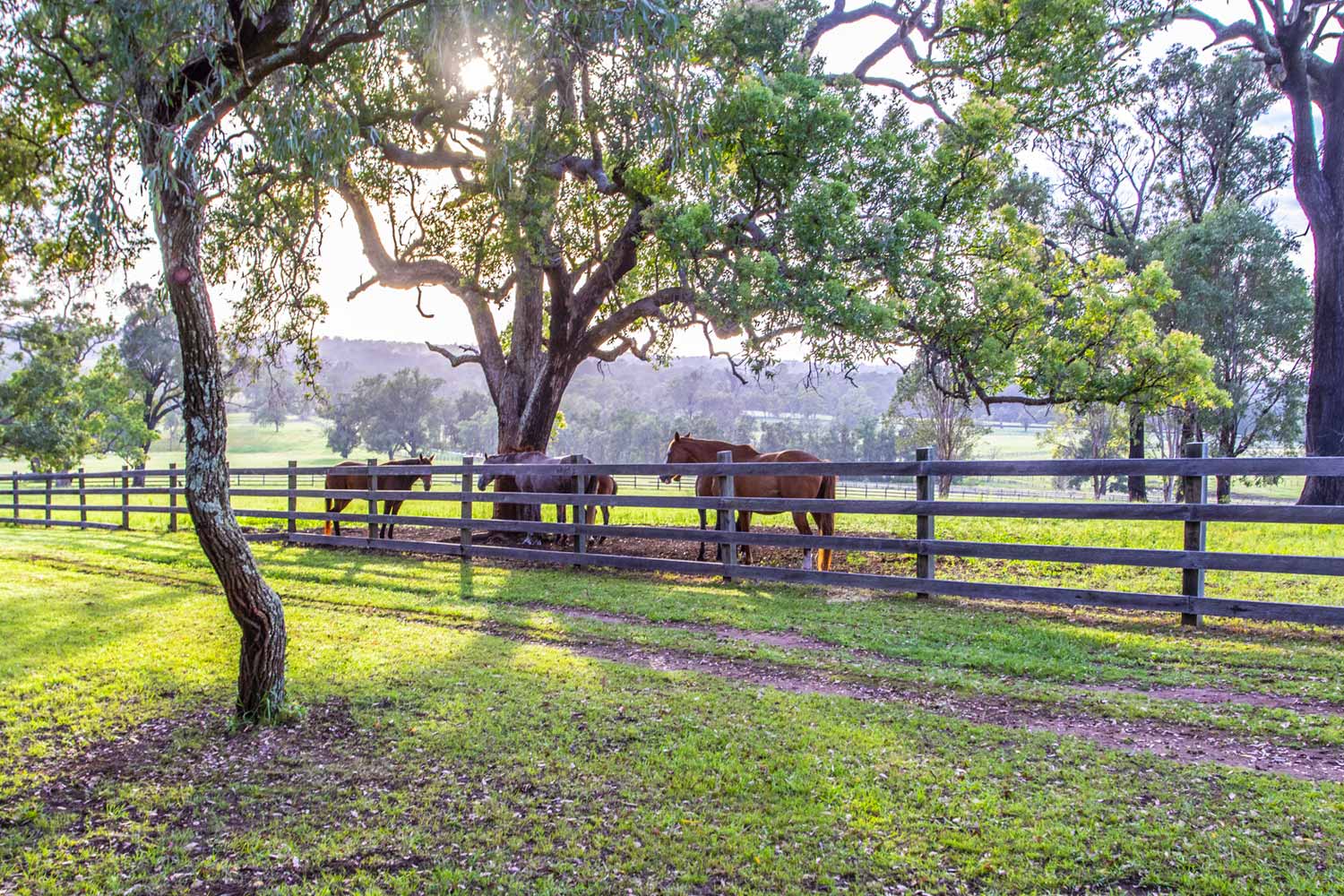 In 2012, with the owner since 1980 encountering some financial issues, the property was put on the market. The potential of the property came to the attention of a family that took over Fernhill Estate and asked the McDermott family to move from Wagga Wagga to manage the property's equestrian operation.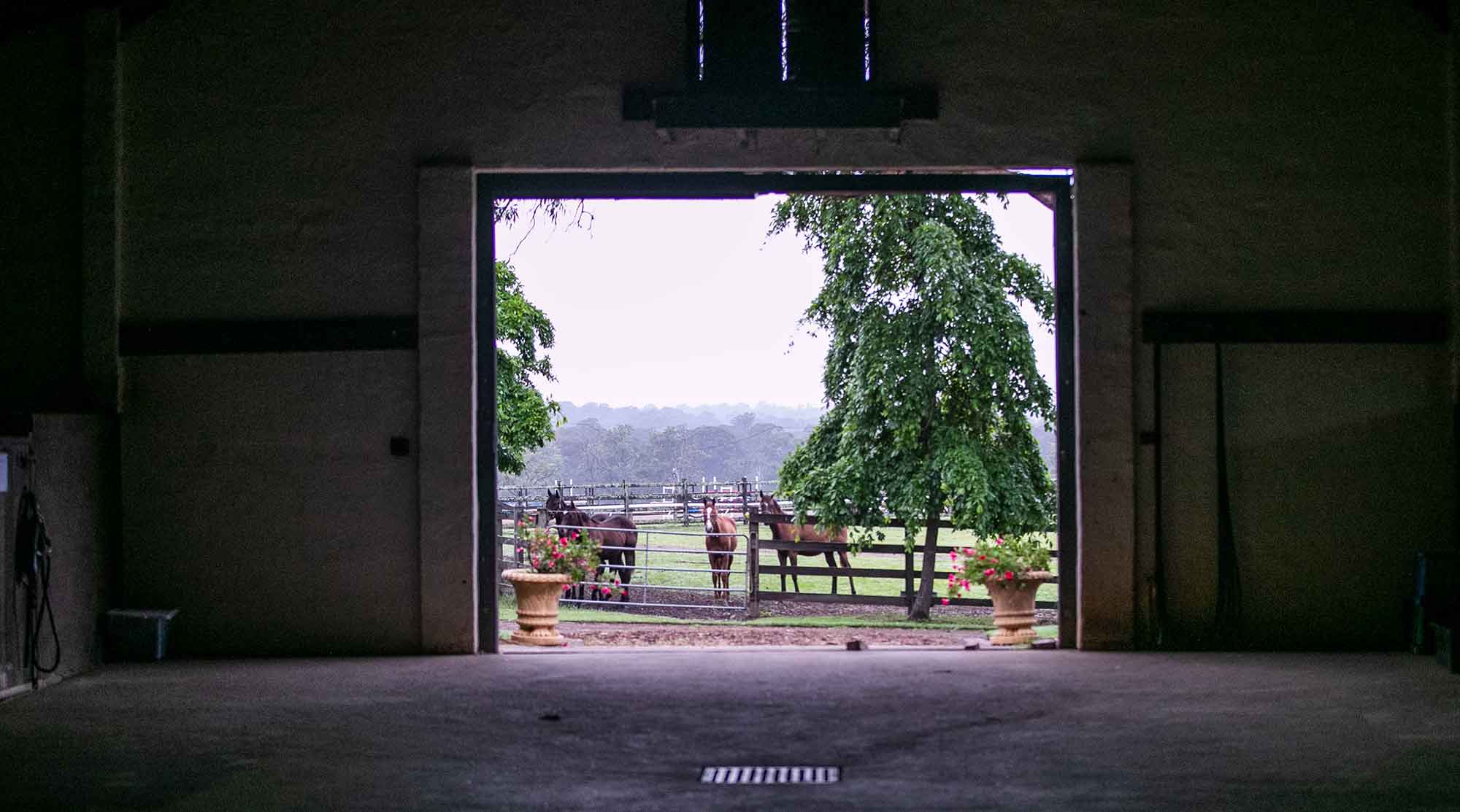 So the McDermotts arrived at Fernhill some 9 years ago and have not looked back. Tom explained that they have access to around 1000 acres of land which is half of the total property. This generous sized space allows Tom, along with his father Greg, to run parallel businesses, one focusing on Jumping and the other on the racing industry. Greg, who has an extensive background in Jumping, having represented Australia at the Seoul Olympics, the 1990 World Cup final in Germany, and was selected for the 1990 World Equestrian Games, took up racehorse training when he retired from the sport. In 2018, the NSW State Government purchased the property, however the McDermotts have stayed on and are dedicated full time to their equine enterprises.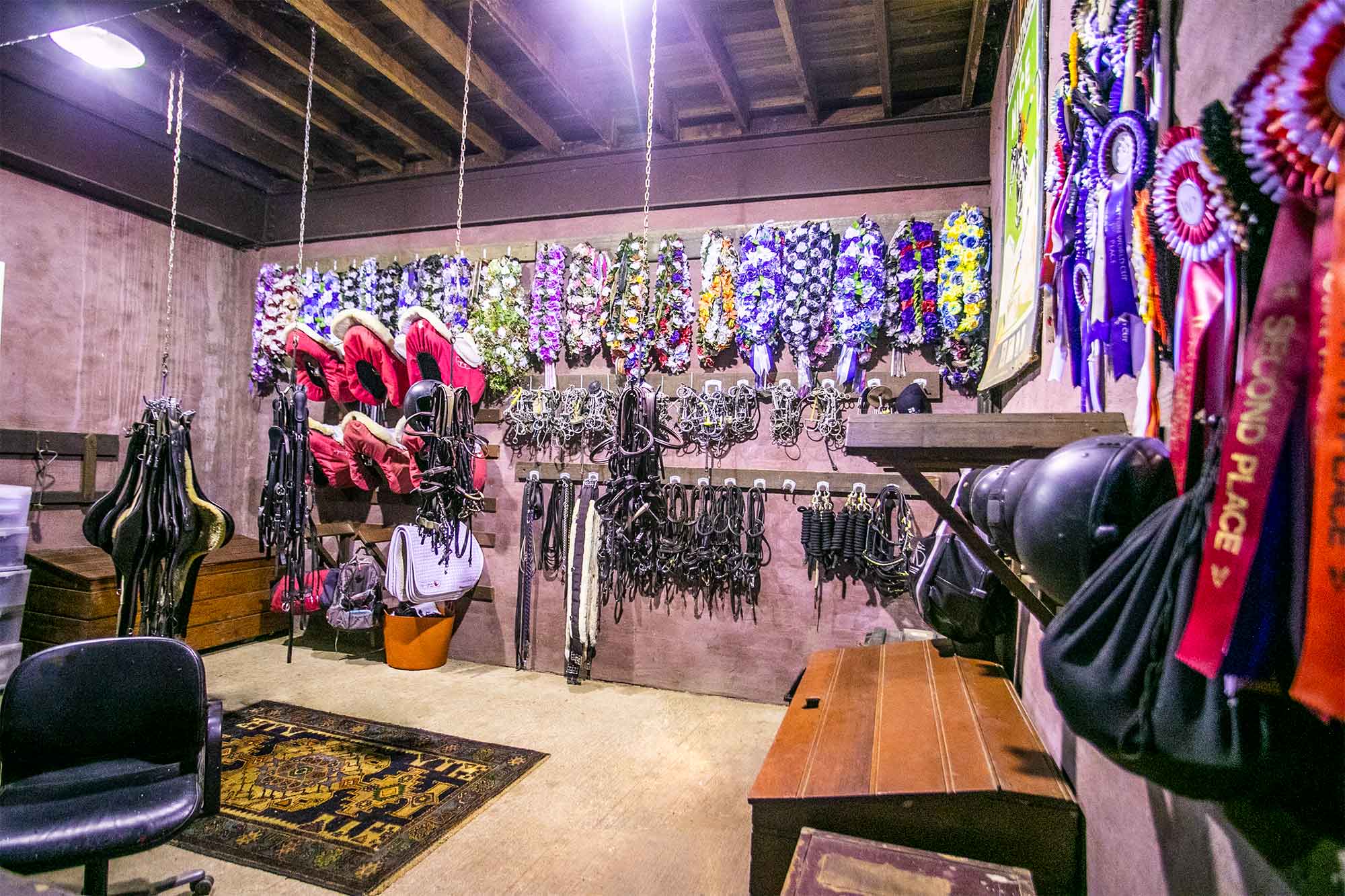 Advertisement

Tom explained that there could be as many as 150 horses on the property, with the majority of them being thoroughbreds. The racing arm of the Fernhill operations includes spelling, pre-training and breaking. At any one time, there are around 50 horses spelling in the lush paddocks for half a dozen Sydney based racehorse trainers. After 6-8 weeks of rest, Tom and his father put the horses through a pre-training regime to prepare them for their return to the track. This is where the large undulating racetrack, which was used for a couple of picnic race-meetings in 2013 and 2014, is put to good use. The hills quickly build strength and fitness and after about a month, they are transferred back to the race stables ready for the trainers to put the finishing touches on them prior to full competition.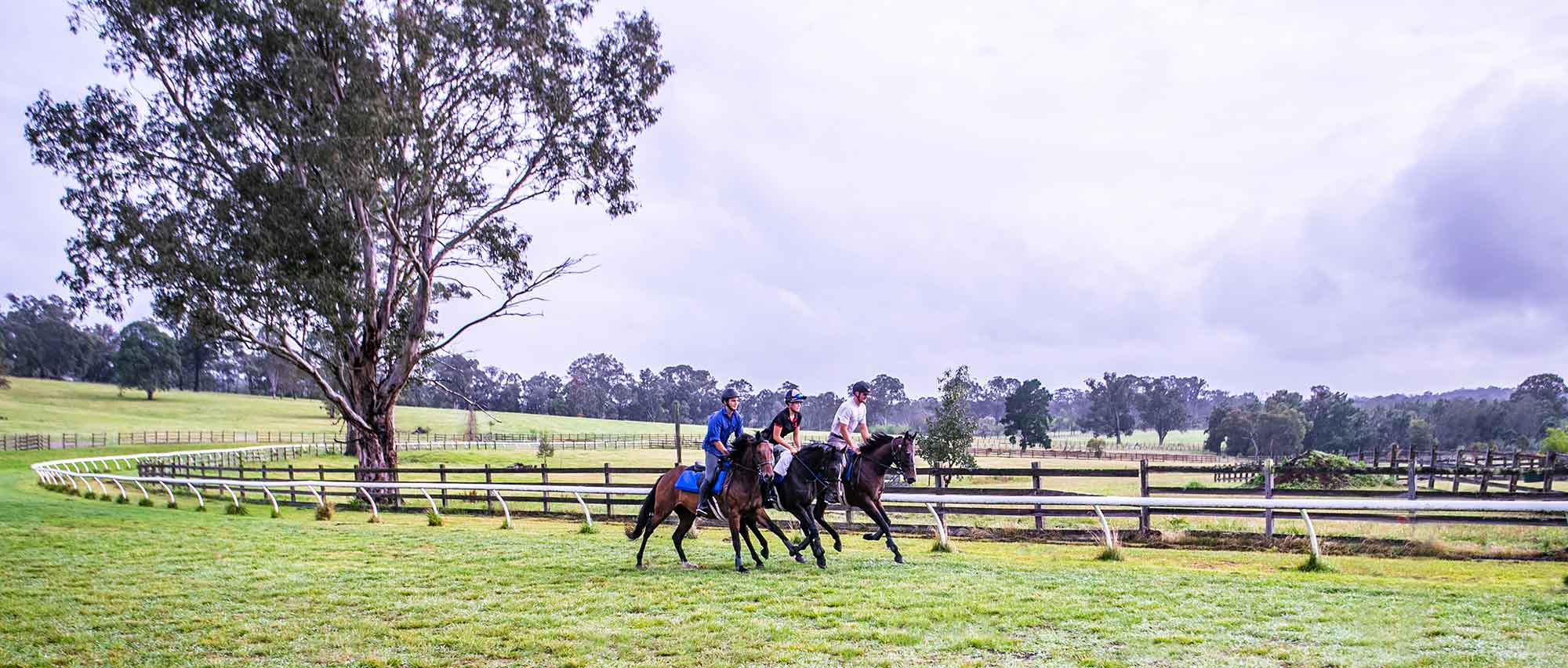 With about 40 horses in pre-training at any one time, the McDermotts can't do it all themselves, so a staff of 10 or so are employed full time, some of which live on site.
The breaking work is seasonal and is done by Greg. Each year in January around 40-50 yearlings arrive and Greg, with his extensive experience, transforms them into racehorses. The whole operation is supported by Tom's mother, Jenny, who runs the admin and bookkeeping side of things.
To manage the huge workload, Tom devotes his mornings to overseeing this racehorse preparation aspect of the business and then turns his hand to Jumping in the afternoons. Tom explained that he arrives at 6:30 each morning (he lives only a few kilometres away from the estate) and that the work starts at 7:00 am. We saw a flurry of activity commence right on 7 as the pre-work day serenity of the estate was suddenly broken. Horses, stablehands, riders and vehicles loading up for an extensive morning feed run appeared from nowhere and suddenly the work was in full swing. Tom said that the racehorse work was usually over by 11 am and after a solid lunch break, it was time to concentrate on the jumpers.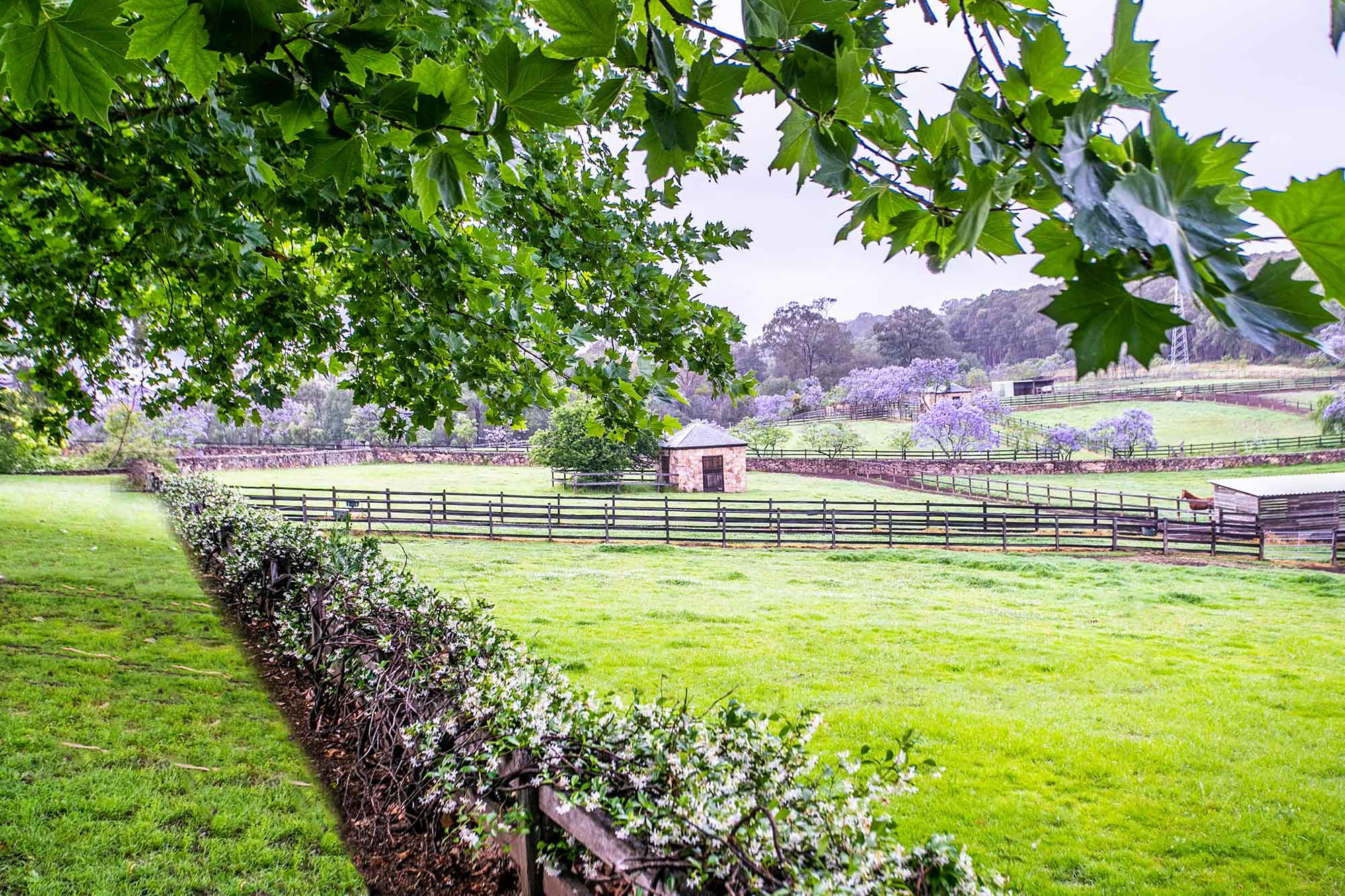 There are around 25 jumpers on site, including the horses that Tom competes and a number belonging to his students, who include Clemency Hughes, who recently took up residence at Fernhill, Izabella Stone, Will Dight, Tess McInerney, Jess Spence, Phoebe Riordan and youngster Lochie Calhourn. Top Jockey Kathy O'hara also competes over the jumps when she can, thanks to coaching lessons provided by Tom.
The sandstone barn is filled with Tom's top horses including Elegance De La Charmille and Alpha Activity. Tom has a very close relationship with Rory Hovell and Yalambi Farm Stud south of Perth and each year Tom travels to Western Australia to look over the crop and select a couple with potential to make it to the top of the Jumping world. Only last week, a couple of Yalambi's horses arrived and we look forward with interest to see how they progress under Tom's guidance.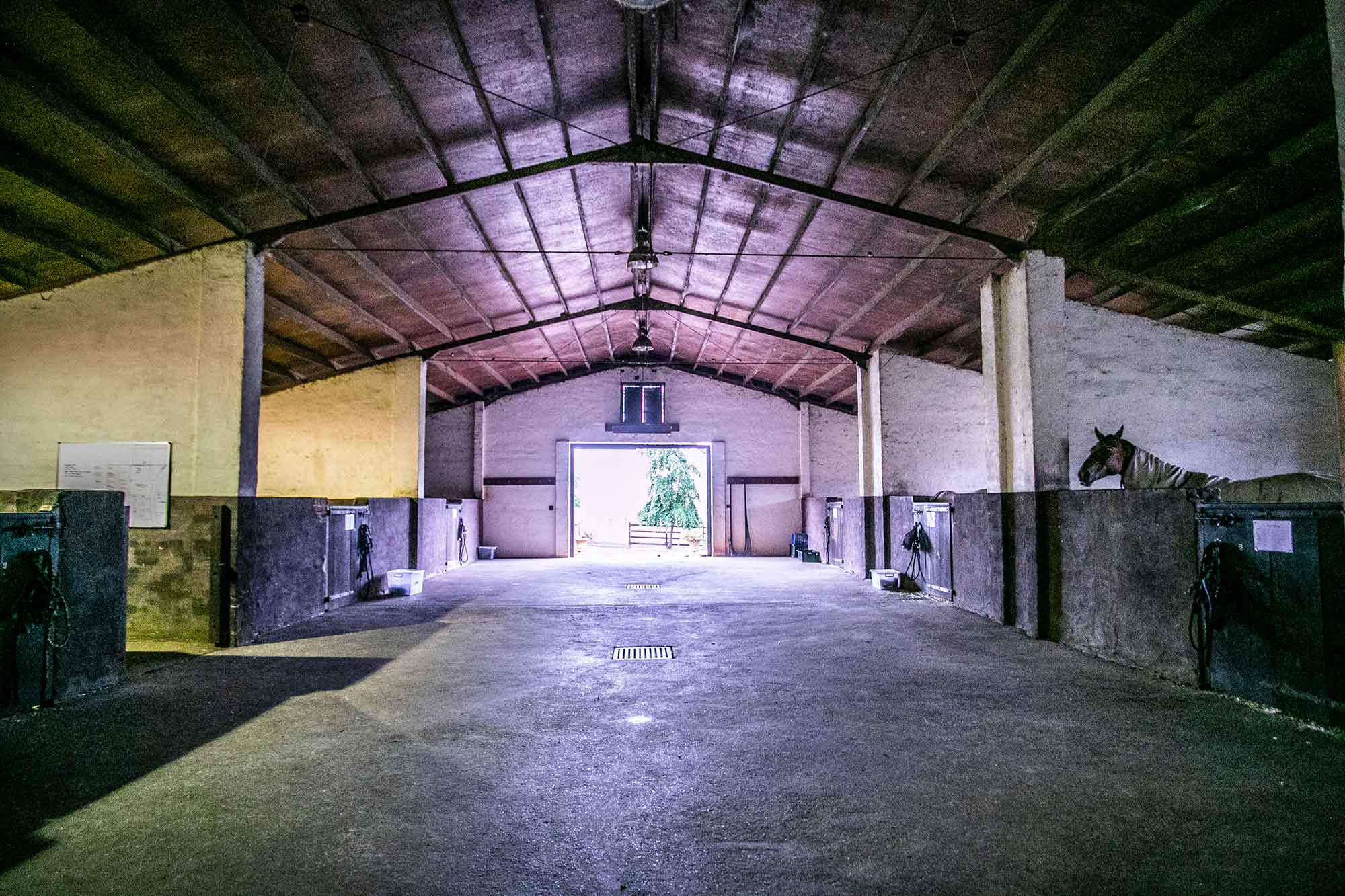 As well as a range of lush paddocks for the horses, the property has 45 stables which were all full of horses waiting their turn to come out for whatever exercise they were performing that day. Other features of the property include some dams, with the largest of which covering about 10 hectares, which keeps the paddocks well-watered as well as what we will call Tom's private animal collection, which includes a pig, alpacas, several goats and sheep and a donkey. Off course, no horse property would be complete without a dog or three to assist in overseeing the horse operations. In Tom's case, this includes the cutest 8-week-old Miniature Schnauzer named Heidi.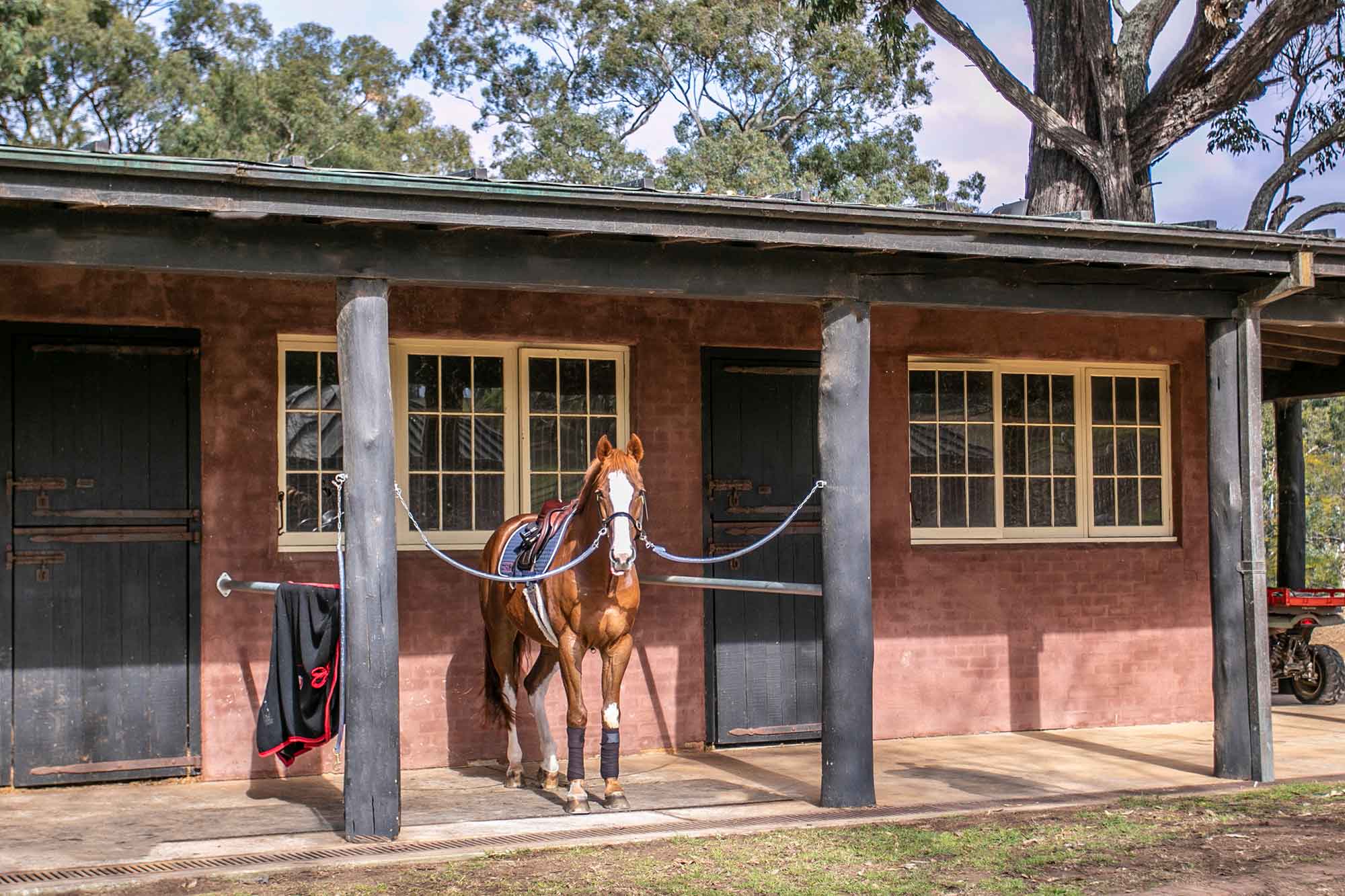 But it is his Jumping prowess that Tom is best known for and he is supported in this regard by the recent installation of a Geopro Footing all weather jumping surface, which allows the horses to train in all weather conditions. He is also looking forward to the installation of a new walking machine which will assist in the preparation of both the racehorses and the jumping horses. Between the lovely hills on the property, the wonderful arena and the equipment and facilities, it is easy to see why Tom's horses always seem to be fit and ready when they arrive at a show.

Fernhill Estate is a magnificent equine facility which the McDermotts use to create success in different aspects of the equine industry. Whether it is watching one of the racehorses they have pre-trained pass the post first on race day, or Tom going clear and fast in a jump-off to take a major title, part of this success can be attributed to the features and facilities that Fernhill Estate has to offer.
View Comments