Sally Simmonds – Australian Jumping National Rider of 2019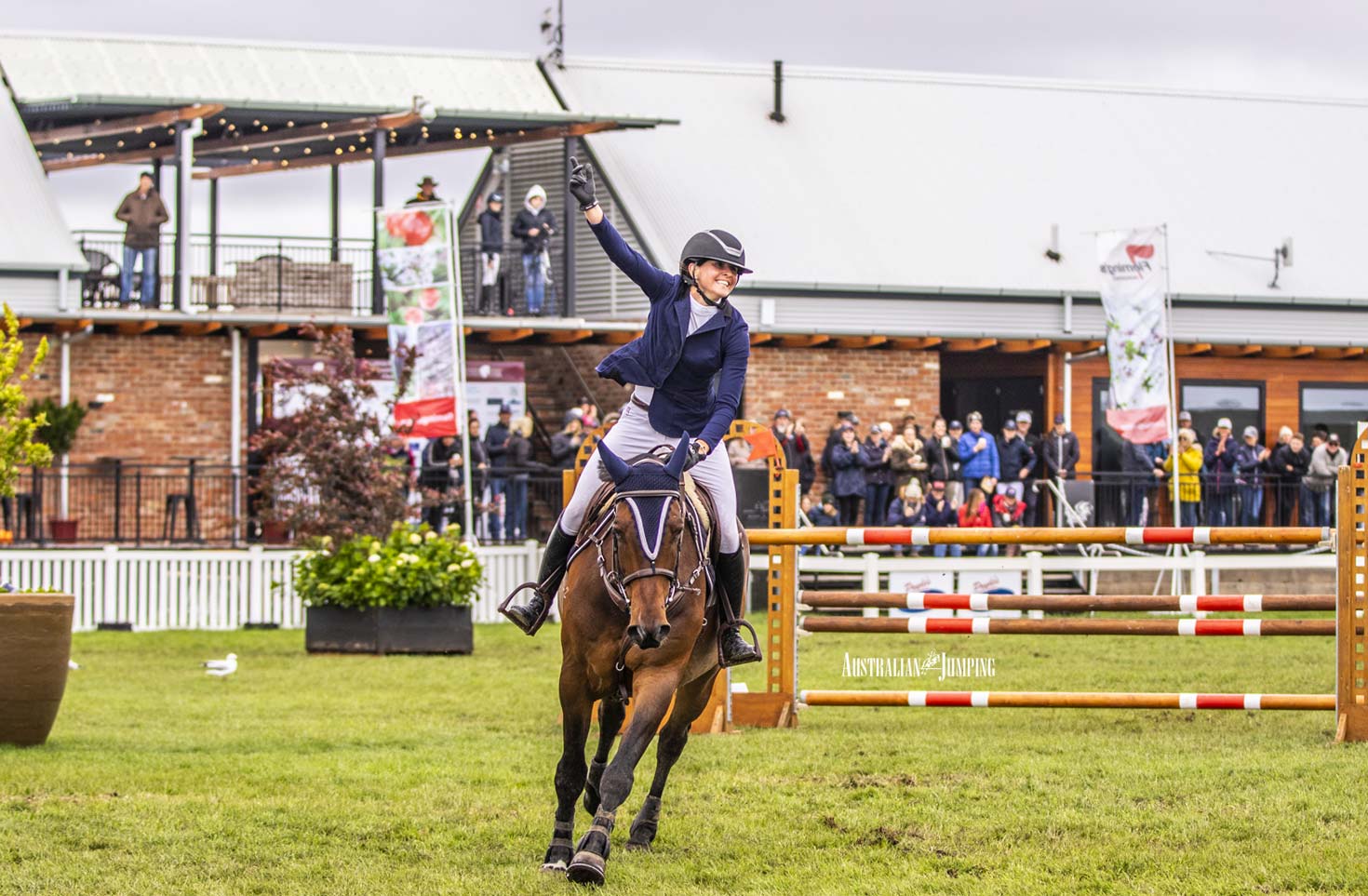 Australian Jumping
Yesterday we named Rowan Willis as the Australian Jumping International Rider of 2019 and today we have the pleasure of naming the Australian Jumping National Rider of 2019. In a year when she consistently dominated the Junior division, as well as on several occasions excelling against older riders, Australian Jumping is delighted to announce Sally Simmonds as our Australian-based Rider of the Year.
Whilst we have many Young and Senior riders who have had a wonderful year of competition, it was Junior competitor Simmonds who we believe stood out from the rest. Simmonds has had a phenomenal year, culminating in being crowned Australian Junior Champion at the Prydes EasiFeed Australian Jumping Championship in November. Let's look back at the highlights of this amazing year for Simmonds.
Advertisement

It all started in May at the Aquis Champions Tour at Elysian Fields for Simmonds. During the first part of the show, Simmonds took out the Junior Championship and was selected as part of the NSW team for the State Challenge held on the final weekend. In hot form, Simmonds then went on to win the Junior Tour First Qualifier and ultimately the Junior Tour Final to leave little doubt that she was one of the best, if not the best Junior rider in the country.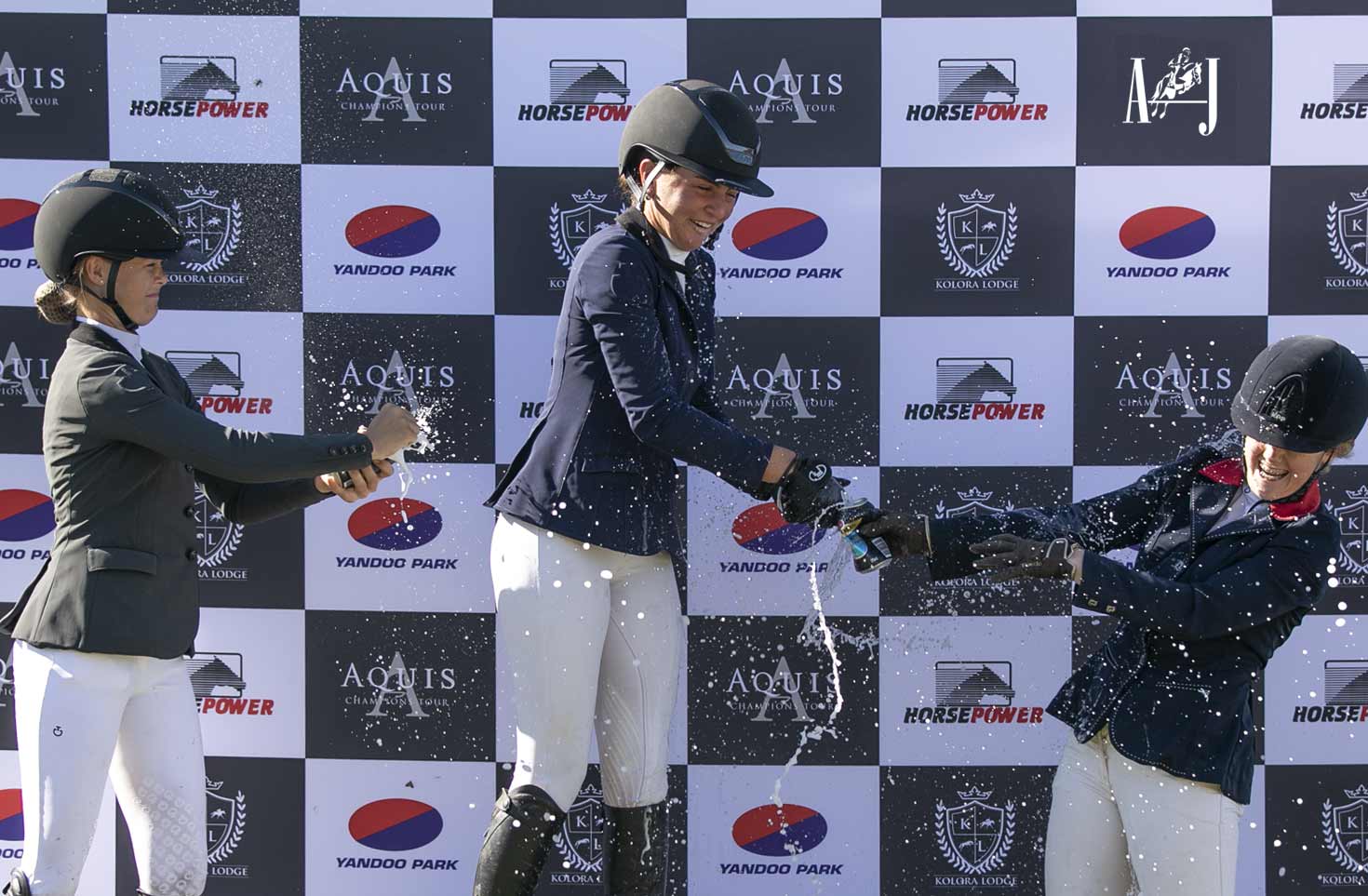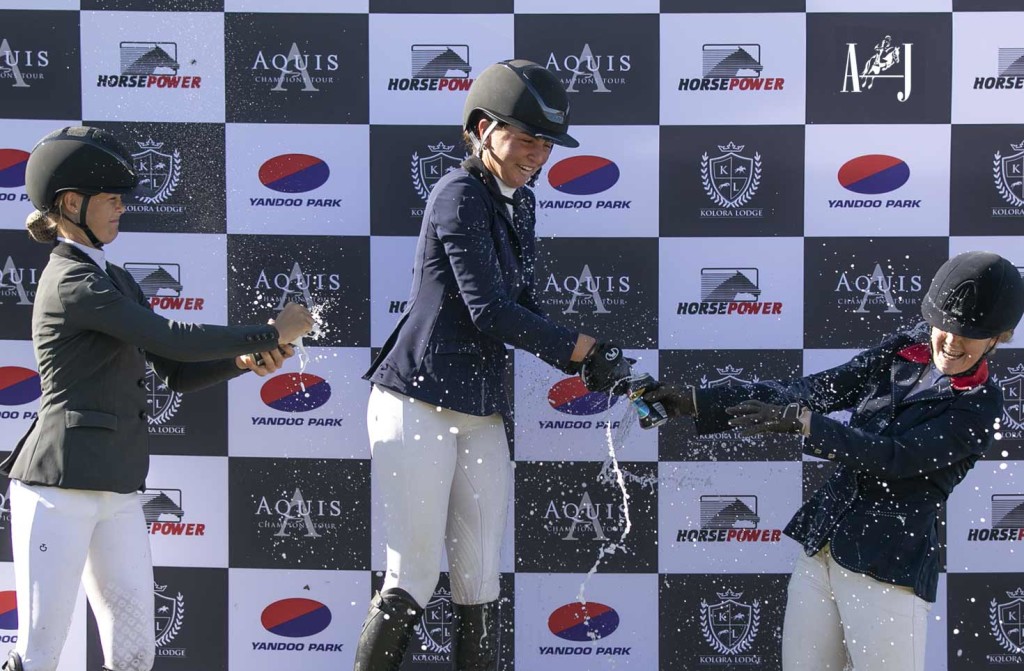 At the NSW Indoors titles held in Tamworth in July, Simmonds stepped up to Young Rider level, performing well against the older riders. She came fifth in Round 1 with Oaks Charliville and then came out and won Round 2 with her top horse, Oaks Chifley. Overall, she managed to finish in sixth place in the championship on Oaks Chifley.
After Tamworth, Simmonds travelled to Queensland where she again competed at Young Rider Level at both the Caboolture and Gatton World Cup shows, finishing fourth at Caboolture and seventh at Gatton. After these promising performances, things were about to really heat up for Simmonds.
At Waratah Showjumping in August, Simmonds won a 6-year-old horse class, on Chio MS, beating a host of Senior riders in the process. She backed this up by taking out the Young Rider title on her brother Clay's horse, Oaks Castanza, which she was riding for him whilst he was overseas training with Rowan Willis.
At the Jumping@Willinga show in September, after winning Round 1, Simmonds went on to take the Junior Championship with Oaks Chifley.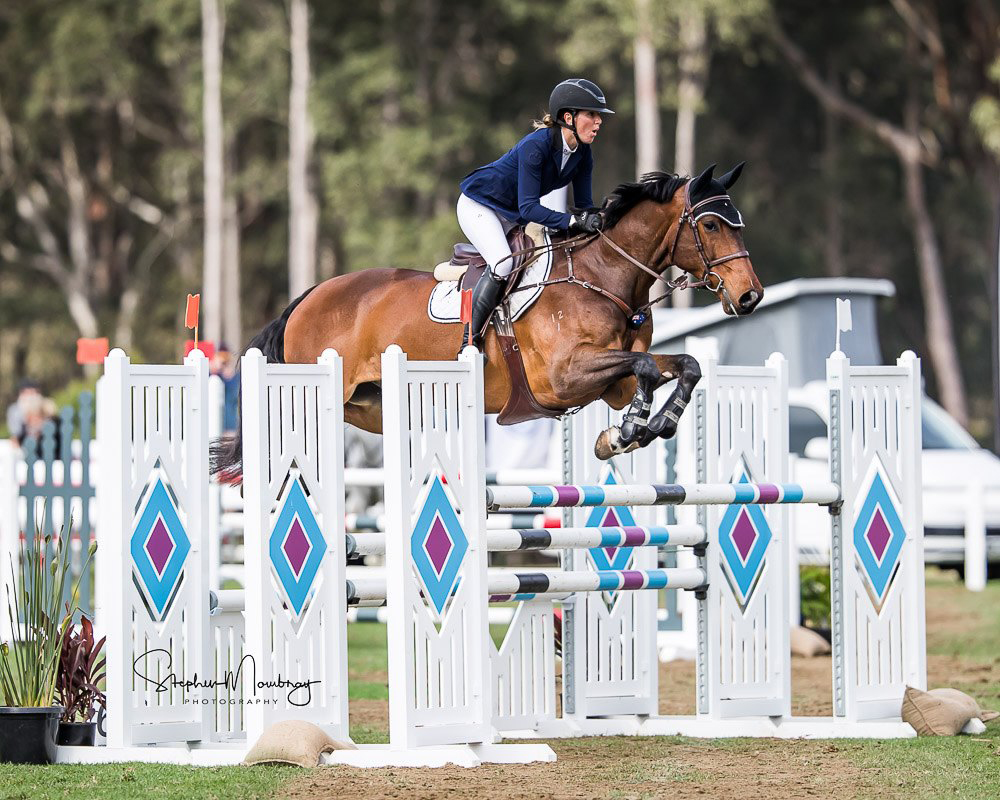 Sally Simmonds and Oaks Chifley. Photo Credit Stephen Mowbray.
In October, it was back to Tamworth to take part in the Tamworth World Cup Show. Simmonds competed at Young Rider level and performed wonderfully, with second placings in both qualifying rounds and an overall sixth in the final. She also showed her class by finishing in sixth place in the Bronze Tour final against Senior riders.
Advertisement


If Simmonds had been in hot form up until now, she was about to go to white hot as the end of the year loomed.
We next saw her in early November at the Boneo Cup event, where she won the Junior Championship. This victory was as good a warm-up for the Australian Championships which started just a couple of days later.
As mentioned above, Simmonds completely dominated the Australian Junior Title. In Round 1 Simmonds and Oaks Chifley went clear in a time more than 5 seconds faster than their nearest rival. Round 2 saw another stunning display, with this combination going double clear, again with a margin of over 5 seconds back to second. In the final another two clear rounds gave Simmonds and Oaks Chifley the Championship. To top off this incredible performance, Simmonds also finished second in the Junior Championship with Chio MS. It was no surprise that with Simmonds leading the way, along with Clemency Hughes, Lucy Locke and Anneliese Wansey, NSW won the Junior teams championship by a large margin.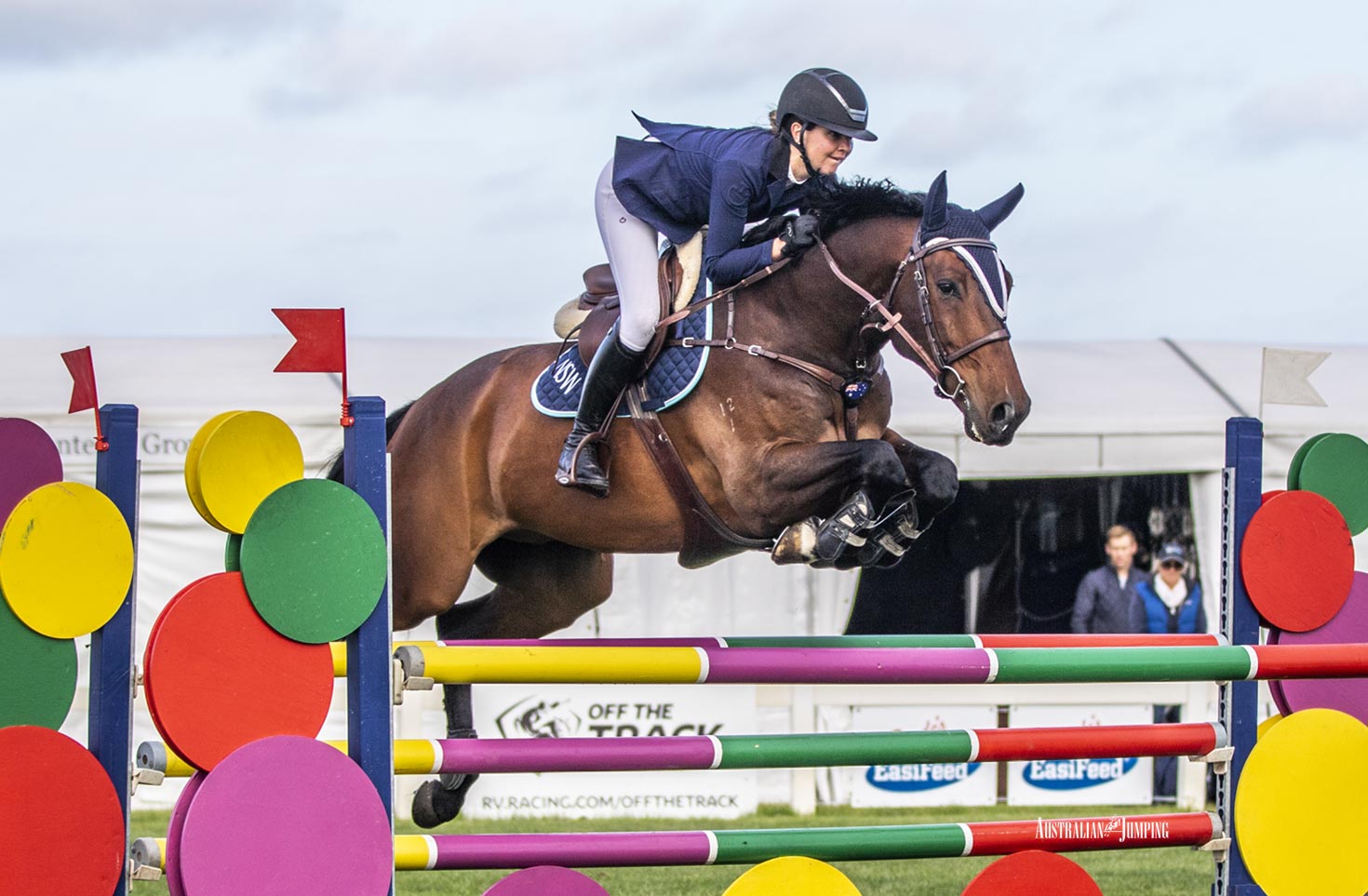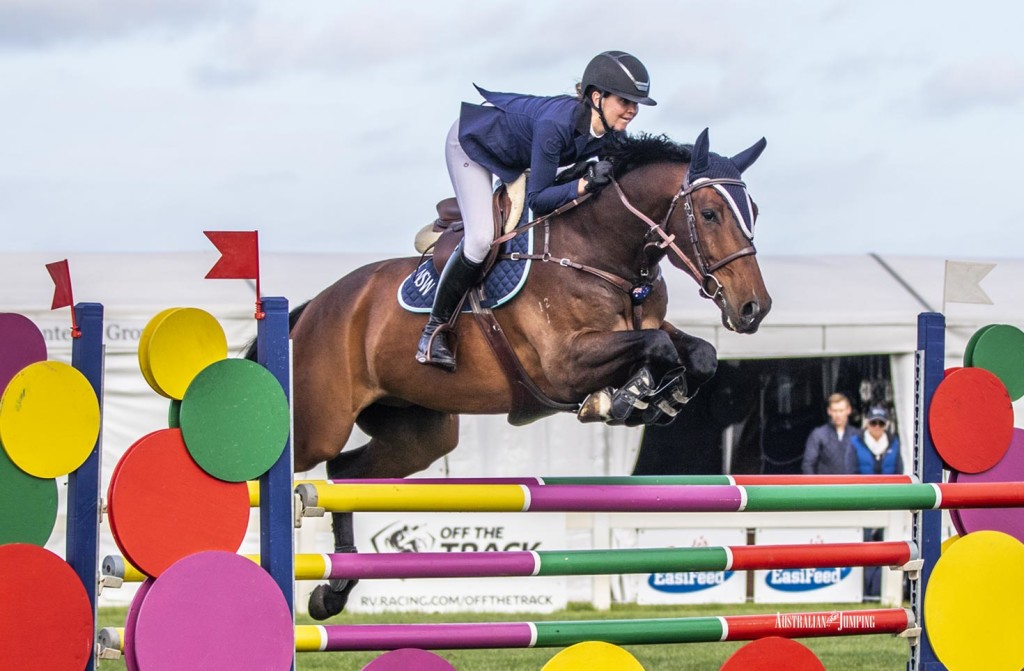 Sally Simmonds and Oaks Chifley
Just when we thought she had achieved everything in 2019, Simmonds somehow managed to step things up another notch. At the end of November she competed at the Elms World Cup show at Sale, where she and Oaks Chifley took out the Young Rider Championship.
In December, to top the year off, at the Chatham Park Summer Showjumping Classic, Simmonds again competing at Junior level, wrapped up her year by wining both Junior qualifying rounds and the final, beating her NSW team mates Lucy Locke and Clemency Hughes by more than 4 seconds into second and third.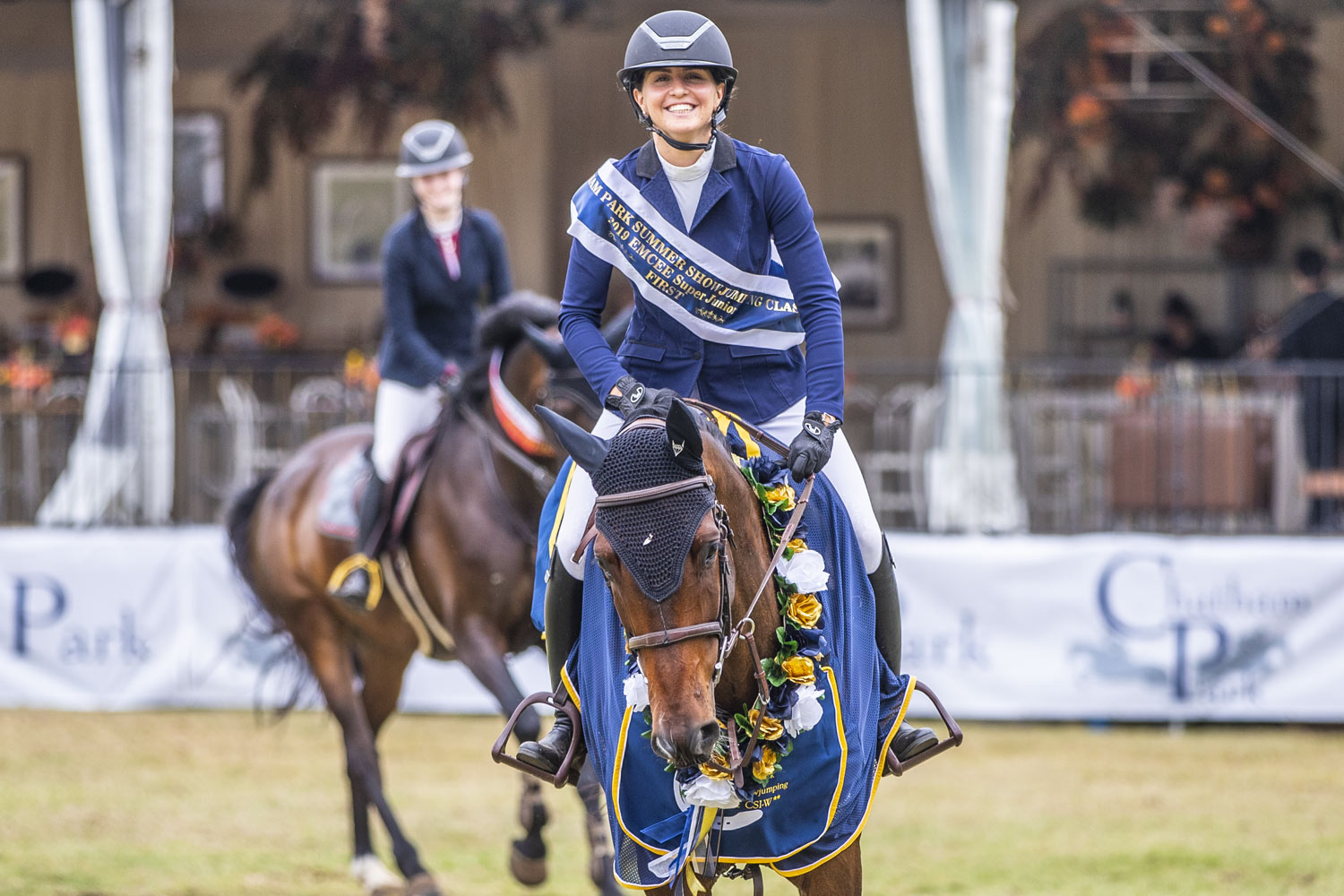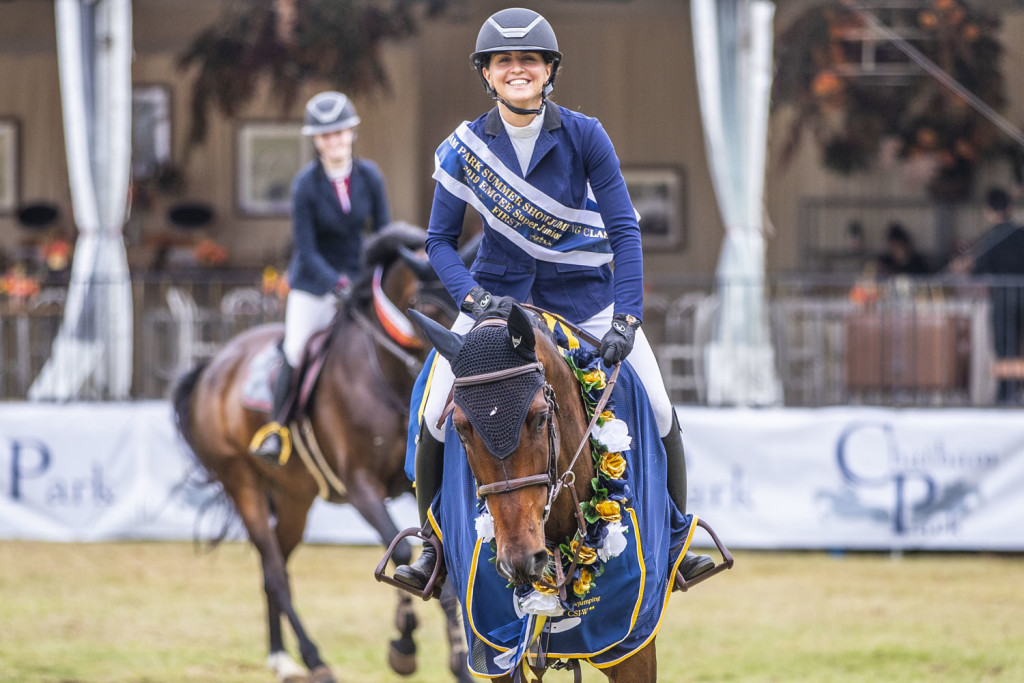 After a year full of astonishing success, we simply could not go past Sally Simmonds as the 2019 Australian Jumping National Rider of the year. In 2020, Simmonds will step up to Young Rider level and given the success that she has already had at that level, there is likely to be no stopping her. Australian Jumping congratulates Sally Simmonds on her success this year and wishes her all the best for 2020.
View Comments