Edwina Tops-Alexander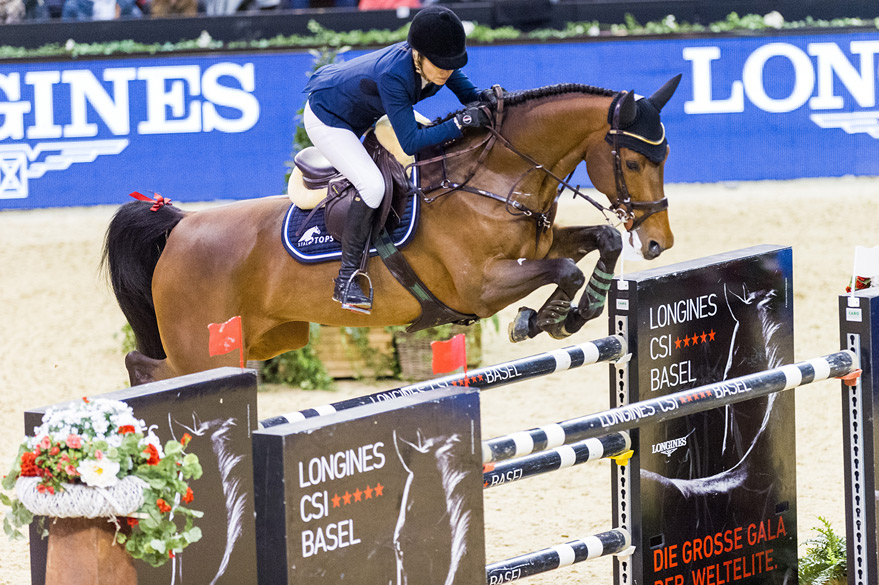 Thomas Reiner
As Edwina Tops-Alexander heads towards the World Cup Jumping Final in Paris in April, along with fellow Australians Billy Raymont and Jamie Kermond, Australian Jumping caught up with her to find out a little about her experiences on the international circuit and to gain some insight into her jumping history and future goals.
Edwina has been Australia's top placed international showjumper for a number of years and as of 31st January 2018 was ranked 36th in the FEI Longines Rankings. Edwina's coach and husband is former Dutch showjumping champion Jan Tops, whom she met in 2000 following her move to Europe after her debut for Equestrian Australia in Hong Kong in 1998. Now based at Stal Tops in Valkenswaard, the Netherlands, Edwina has broken many records, including being the first Australian to place inside the top 10 at the FEI World Equestrian Games. Edwina has been competing in the Longines Global Champions Tour since 2006 and was selected for Rio 2016, her third Summer Olympics.
Edwina is the captain of the Australian Showjumping Team and is not only an inspiration to showjumpers across Australia but a great advocate of the sport in our country. Edwina and Jan demonstrated this recently with the establishment of the Stal Tops Australian Young Rider Series which kicks off at the AQUIS Champions Tour in April and May this year.
Advertisement

We put a few questions to Edwina and we hope you enjoy reading her responses below:
At what age did you start riding and who introduced you the sport?
I started riding when I was 8 years old. However, when I was 3 my parents used to take us to a farm on the weekends and that's when I became associated with animals. I used to sit bareback on some of the Clydesdales, with my mum leading me around. So I guess I would say that although I am not from a horsey background, it was my parents who unknowingly introduced me to horses.
When did you decide that you wanted to make a career out of showjumping?
I was 13 when I really knew I wanted to showjump. I tried the other disciplines but I enjoyed this the most.
Tell us a little about your first competitive horse.
I only had a couple of ponies and 'Brandy', who was about 30 years old when I got him, was the first pony that I won a lot on. He used to be ridden by the Rose family so he knew all the tricks. My first competitive horse would have to be 'Players'. I won the Australian Young Riders Championships on him when he was 5 years old.
Advertisement

You have been extremely successful in showjumping, are there one or two highlights that you would like to share with us?
Well I have a lot of magical moments in my career and hopefully more to come, but I think winning the Sauté Hermes whilst I was pregnant last year was probably one of the best moments for me. It was, to this day, one of the toughest indoor Grand Prix and I just felt that day was mine. I was so determined to win a Big GP before I took maternity leave and I guess I really believed enough in myself – which is why I think I won.
You have ridden many horses competitively. Is there one that stands out as special to you?
I would have to say probably 'Itot'. I just felt that every time I went in the ring, I had a big chance to do well. For such a small horse he had such an incredible mind and so much stride.
Your daughter Chloe is a little over 6 months old. What are some of the challenges you face being a mother and a top level Showjumper?
I think just to be really organised so I can be settled and focus on the sport. But I now feel like the riding is the easy part!!
Advertisement

What do you like most about riding?
I love the challenge and being able to work with the mind of an animal. I think it's so important to build a relationship with them and to trust each other.
You have already achieved so much, what further short and long-term goals do you have?
I feel like I still have more to achieve. Sometimes I forget what I have achieved, which I think is good. Of course, a medal in the middle of the podium in Tokyo would be a great addition and winning the LGCT again would be fantastic.
How do you prepare for major events?
It really depends on the horses, but I treat every event as important, whether it is a 2 star or 5 star. I try to stay with the same routine as always and most importantly stay focused and relaxed in my mind. I would walk the course at least 3 times and sometimes the lines again. I often try to visualise how I'm going to ride, although it doesn't always work out that way. One thing for sure, it's very important to have a plan. Whether or not I am going to try to win or train to build the horse also depends on what kind of course I am going to ride.
What is the best piece of advice you were given as a young rider?
To be open-minded and to realise that you can learn from everyone. Experience is worth everything and it is the only way to learn – whether good or bad.
Is there any advice you would like to give Australian riders hoping to make it in showjumping?
I think to always believe in yourself and never give in. Stay determined and visualise the future. I have read the book 'The Secret ' many times and I think this can really help a lot. The mind is so important and being realistic is crucial to be able to achieve step by step goals.
Can you tell us a few things we don't know about you?
Ha. I've never been asked that. Well I guess I would have to tell you that I'm quite good at innocently putting my foot in it sometimes. I have a lot of funny stories  but one thing I love to do is to have a good laugh and most importantly to keep two feet on the ground. I really enjoy trying to help and inspire people and now with this new Young Rider Series, I hope I can give a little something back and try to help build and motivate riders. Australian riders have a lot of talent which can go a long way, but management and having an open mind can go even further.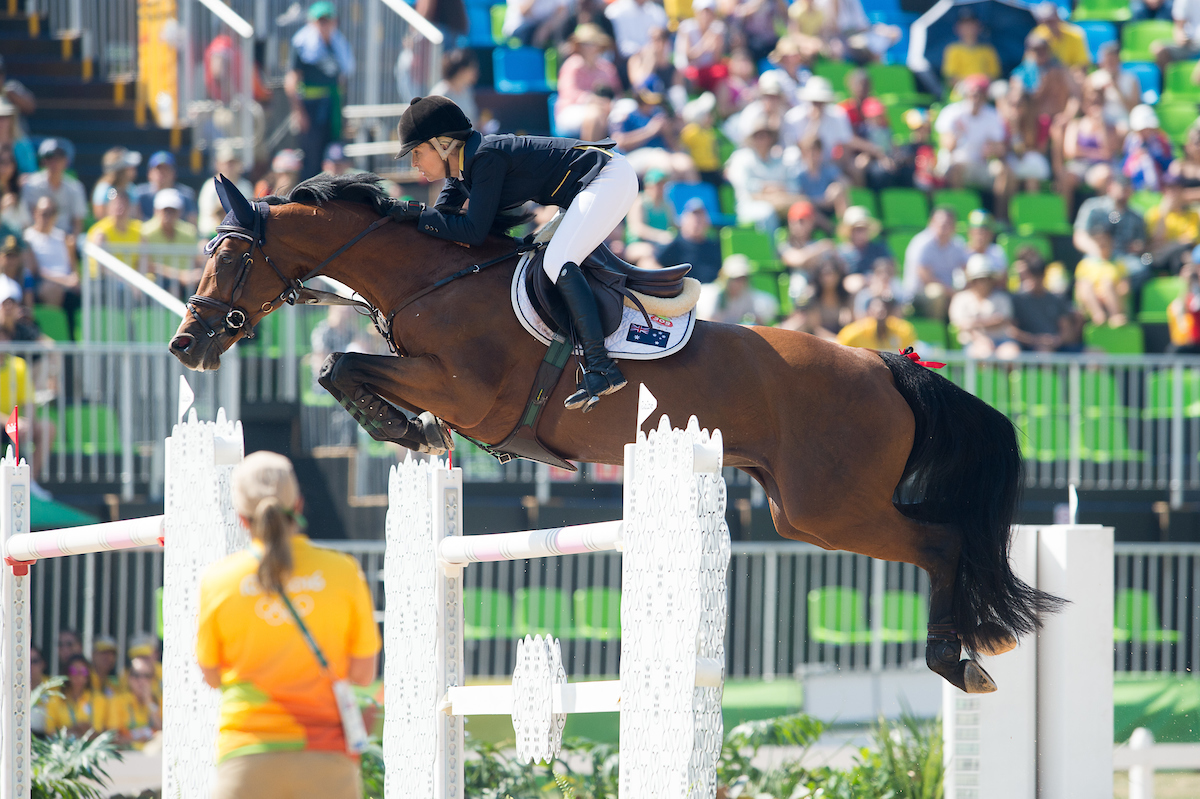 Photo credit: Equestrian Australia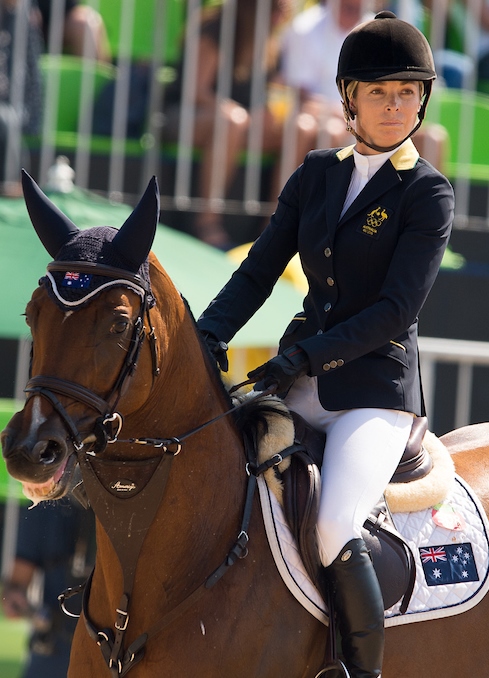 Photo credit: Equestrian Australia
Photo credit: Thomas Reiner
View Comments