Jennifer Wood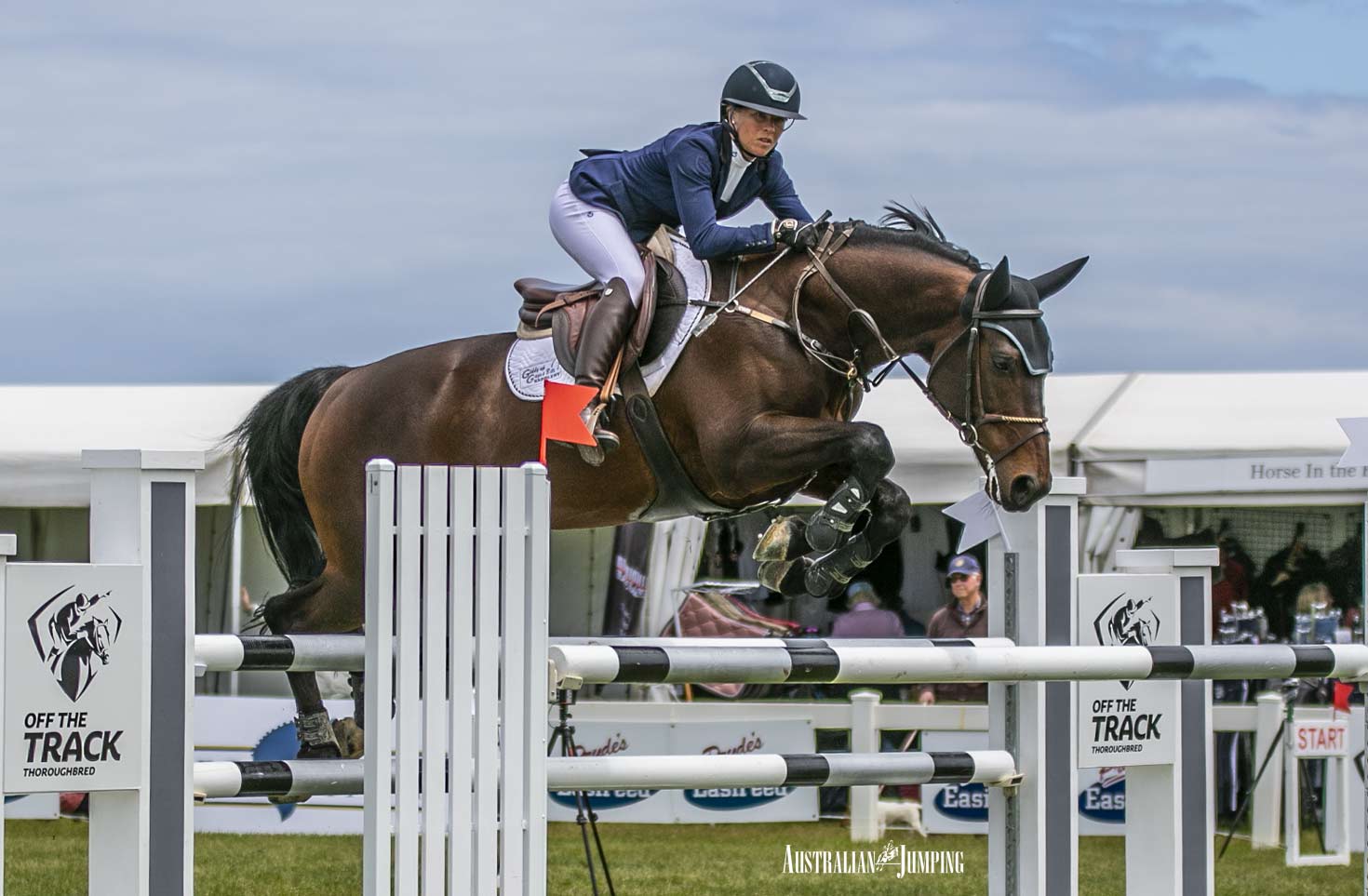 Australian Jumping
We caught up with the very talented Jennifer Wood to find out a little more about her riding history and hopes for the future.
At what age did you start riding and who introduced you? I started riding on the lead when I was about three. When I was five and could ride alone, Mum took me to pony club. Mum always had farm horses and ponies and I learnt to ride in the paddock with her. We spent many hours riding around together.
Tell us about your first horse: My first pony was a grey welsh mountain pony called Skye. She was extremely naughty and would always pigroot and I learnt very quickly how to hang on. She taught me to never give in and always keep tying no matter how many times I fell off. After I worked her out, I had the best time with her. She was a real little jumper too! 
How many horses do you currently have in work? I have six show horses in work, but often work eight to ten per day including client's horses and young horses.
Which horse is your current star and do you have any future stars? Leroy (Cocaine Ego Z) would have to be my favourite current star. He's such a legend and tries his heart out for me every time we go into the ring. Harvey B and Cassando B are not far behind him. They have been really competitive and consistent the last twelve months. I have a few babies in the paddock who hopefully will be as handy as these guys.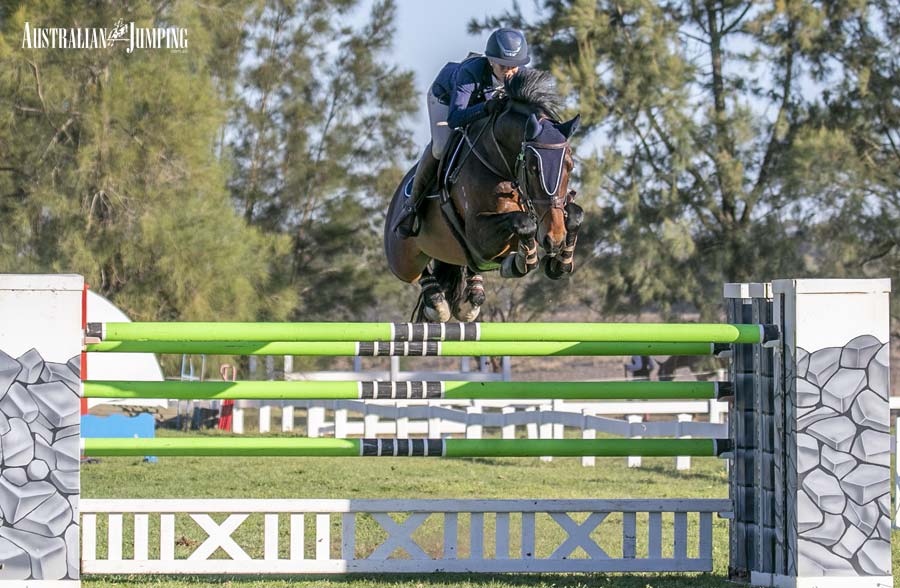 Jennifer Woods and Cocaine Ego Z
Who was the biggest influence to your riding? My biggest influence to my riding as a kid was always Grant Hughes. I mainly competed at country shows and Grant's horses were always in the money. They were easy going and always looked well presented. Grant is such a simple horseman. He never complicates things and I always tried to replicate that.
I also had many clinics and lessons with Jamie Coman and enjoyed his methods and training, especially on the flat.
What do you look for in a horse? In a young horse, I look for a horse who wants to work with you. I don't mind a bit of cheeky attitude but they have to want to cooperate right from when they are being broken in. I have a young family and I don't want to spend my time dealing with wild ones! Of course, when they start to jump, they need to be watchful of the rail. We all want the careful ones!
How do you prepare your horse for a big class and what is important for your warm up? I like my horses to be fit, but not just from being ridden in the arena. They need lots of paddock rides and walking up hills to keep them strong and happy in the mind. I feel it prepares them better for a big class. I believe stable management at a show is a massive player in how I prepare my horses for a big class. Making sure they are well hydrated, walked frequently and rugged appropriately, etc. They can never have enough re-charge and electrolytes when it's hot.
I always like to pre-ride before a big class. Good solid flatwork, moving them off your leg, getting them soft and listening is the first thing. You can never be too organised! I like to be always ready in time, so I'm never rushed. Leroy loves a big walk before his class.
I like to have a plan, which is important for any class. My husband helps me in the warm up and we always have a plan for each horse for each class!
What are your biggest competitive achievements to date? My biggest competitive achievement to date would be winning one of the Mini-Prix classes at the Australian Championships. I've been very lucky to win some Mini-Prix and Futurity classes during the last twelve months.

Photo Credit: Stephen Mowbray
What are your short and long term goals? My short and long term goals are to be a good mother to my daughter haha!! And a good wife!
Short term, I guess is to get the horses I've got in good form for the upcoming major shows this year such as Sydney and the Aquis champions tour.  I would also like to step up and have a crack at a World Cup class later in the year with Leroy.
Long term, to continue to breed, produce and train Grand Prix Jumping quality horses from our property in the Central West of NSW. I don't really see myself ever going overseas, well not anytime soon. I'm a young mum and we also have our family sheep farm to run.
Who are your role models (Australian and/or international)? My role models in Australia would have to be people like Dave and Tallara Cameron. You could not find a more hard-working couple. Also, Ally and Andrew Lamb, because their truck is full of horses they have produced and made themselves.
Overseas, definitely woman in our industry like Beezie and Merideth. Their self- discipline and will to work so hard and be consistently at the top for so many years is so inspiring.
What is the best piece of advice you have been given? The best piece of advice given to me would be from my parents who always taught me that "hard work will always pay off". Which is so true!!!!
Tell us a few things we don't know about you. It took me four attempts to get my Ps and now I have a semi licence! Go figure! I hate tomatoes but love tomato sauce. I cry in any kid's movies! It's pathetic.
Who are your sponsors? No sponsors as such, but I get a lot of my stable needs from "Giddy Up Gags & Bits" saddlery in Young NSW!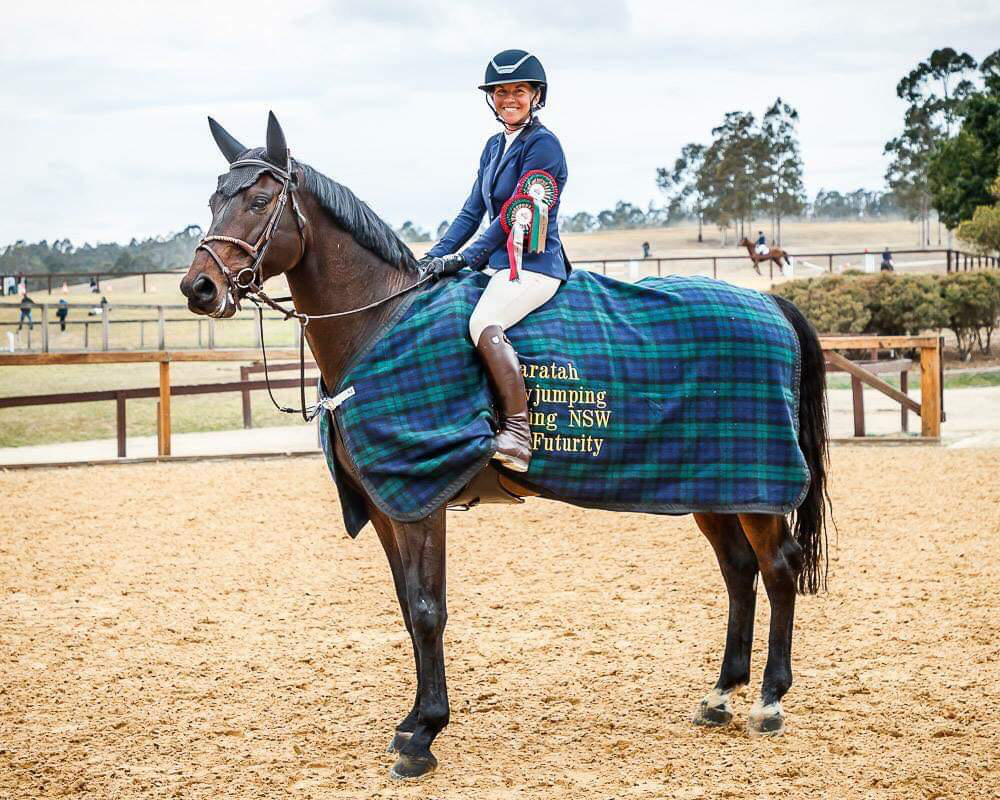 View Comments