Sydney Showjumping Club helping develop our future stars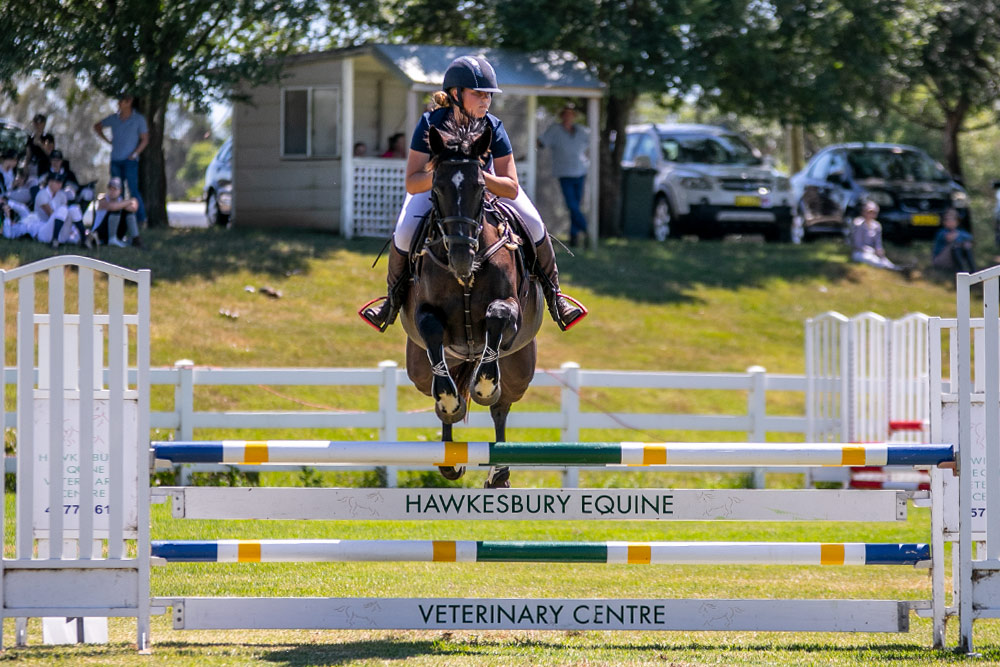 Australian Jumping
A great turnout today at Sydney Showjumping Club (SSJC) for their competition day. This wonderful club is a great example of a group working tirelessly to regularly provide riders with the opportunity to practice and compete around great tracks.
We popped in briefly to check out the action and saw a beautifully ridden round in the 1.10m class by 15 year old Jessica Galea and Vertical Valley Antarctica in the main arena. Only recently stepping up to the 1.10m, Jess gave Antarctica a great ride and delivered an accurate clear round. Jess and Antarctica took out the 1.05m Junior Championship at the club's Summer Championships last month and are a great example of how the competition days hosted by SSJC and similar clubs all around the country are helping develop Australia's future stars.
Congratulations to all the winners and placegetters in today's competition. Results below.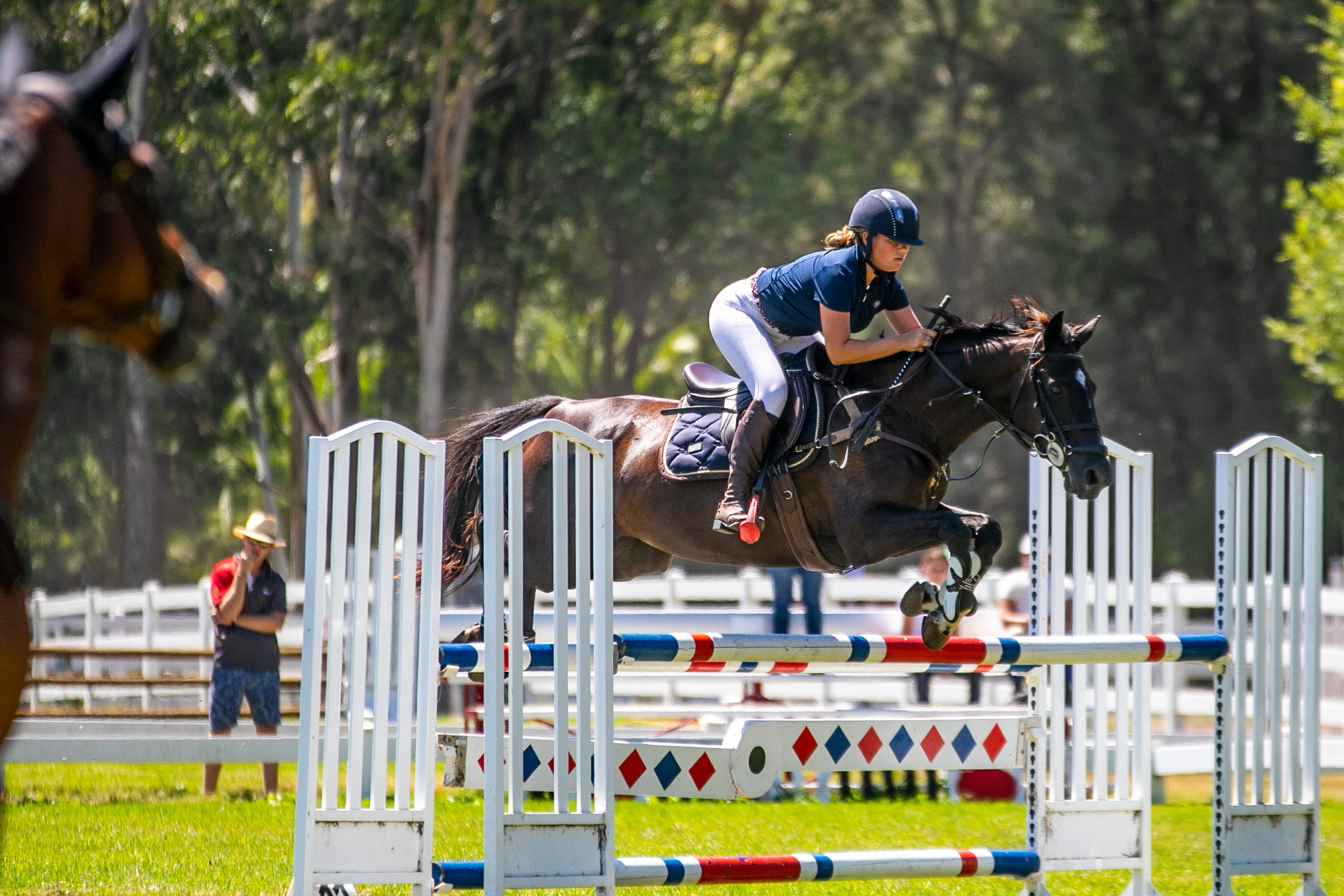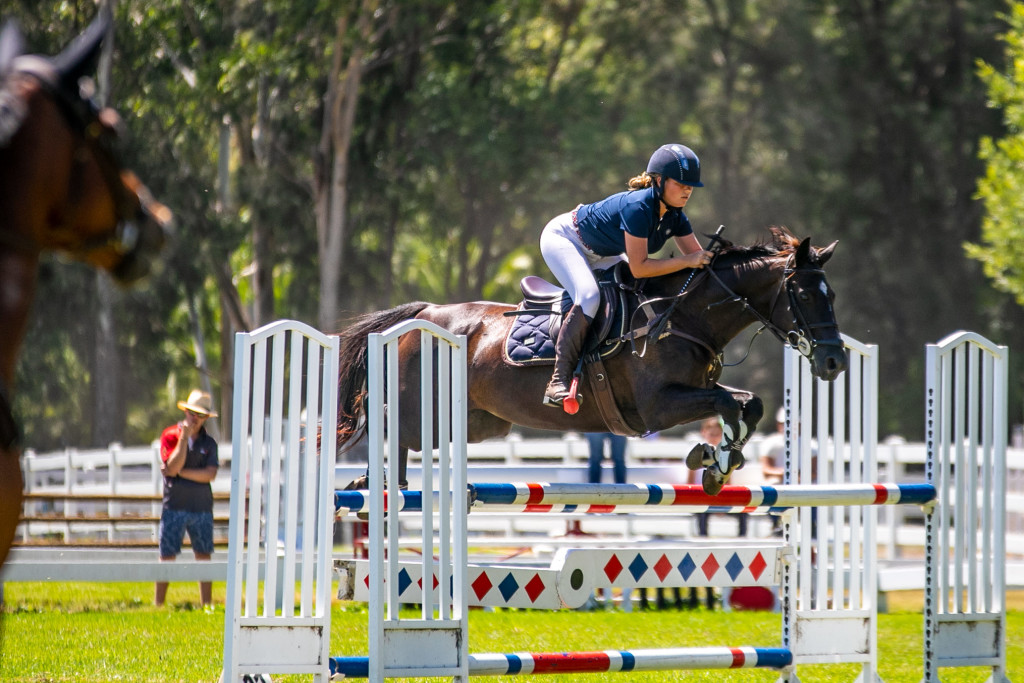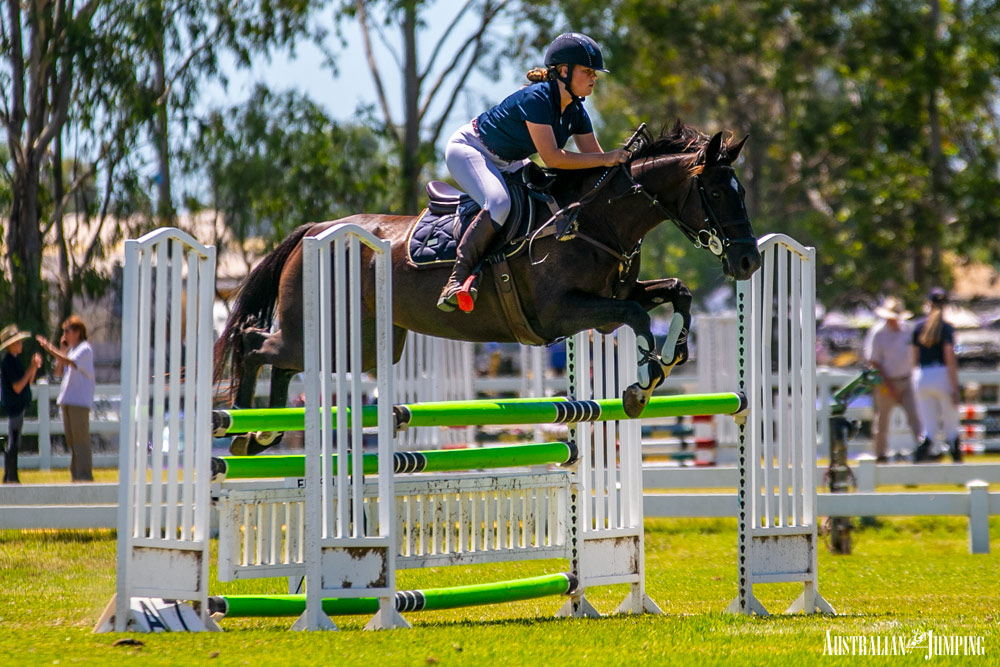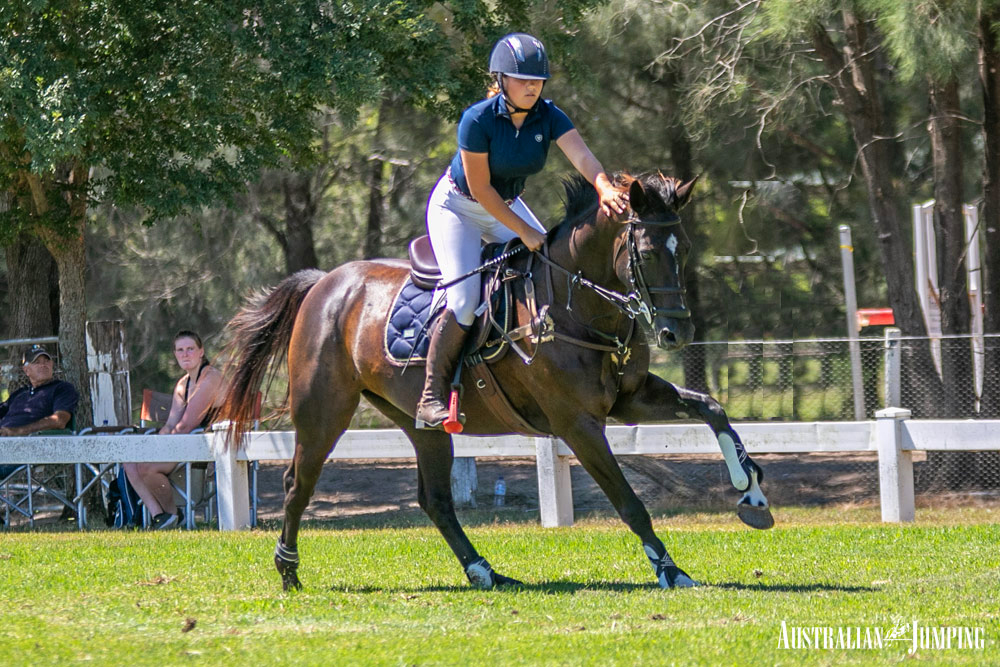 Above images: Jessica Galea and Antarctica
Class 1 55cm JUNIOR

1

Annie Camuglia

Belle

2

Samantha Rawling

Odisea Eklipse

3

Molly Mooney

Laura Bell

Class1 55cm ADULT

1

Nick Heygate

Pacific Odyssey

2

Megan Rogers

Vinnie

3

Rod Bower

Time to Hunt

4

Ysolde Okumura-Jones

Fern

5

Bettina Lathwell

Murray

Class 2 65cm JUNIOR

1

Olivia Wiesener

Misty

2

Lucy Tazawa

Simba

3

Stephanie Barudzija

Russell

4

Annie Camuglia

Belle

5

Grace Fretus

External Influence

Class 2 65cm ADULT

1

Michelle Frampton

Gidget

2

Megan Rogers

Vinnie

3

Isabel Taylor

Elle

4

Chloe Cairns

The Frosty

5

Amie Double

Asham Merlin

Class 3 75cm Junior (U18)

1

Maddie Breatnach

Good Scout

2

Olivia Wiesener

Misty

3

Grace Fretus

External Influence

4

Lucy Tazwana

Simba

5

Stephanie Barudzija

Russell

Class 3 75cm Adult

1

Samantha Liwanowski

Pricess Barbie

2

Laura Northover

NV Hudson

3

Tamara Dover

TT Wildfire

4

Samantha Liwanowski

DBL Chambord Royale

5

Josephine Drummond

Seven Million

Class 4 85-95cm Junior

1

Hannah Rockwell

Helden Park Rebecca

2

Mackenzie Patterson Hollibone

Sunnyview Lenas Playboy

3

Libby Austin

Molly

Class 4 85-95cm Adult

1

Samantha Liwanowski

Pricess Barbie

2

Josephine Drummond

Seven Million

3

Laura Northover

NV Hudson

4

Asarri McPhee

The Dood

5

Natalia Kataeva

Cecil

Class 5 1.10m – Official Points Class

1

Ashley Cutler

Kinnordy Rhena

2

Andrew Inglis

Kalysta

3

Vicki Roycroft

Tommy

4

Charlie Richardson

Mavrick

5

Monet Stevenson

Greengrove Indeed

Class 6 1.20m – Official Points Class

1

Elizabeth Koob

Lady Vivacious

2

Charlie Richardson

Mavrick

3

Charlie Richardson

Bellbird's Sandpiper

4

Tori Cureton

Double th Bank

5

Rachael Lee

Urodel Du Texier

Class 7 1.30m HEIGHT CLASS

1

Vicki Roycroft

Licaviv

2

Vicki Roycroft

Dynamite Bay

3

Tess McInerney

Warraleigh Park Cortez

4

Jess Brown

Equus Echo

5

Jess Rice-Ward

Dusky Farm Cavalier

Class 8 1.40m HEIGHT CLASS

1

Amelia Douglass

Barrichello

2

Jess Rice-Ward

Dusky Farm Cavalier

3

Tom McDermott

Alpha Activity

4

Jess Brown

Casco

5

Vicki Roycroft

Licaviv

Class 9 90cm JUNIOR (under 18)

1

Ashley Cutler

Fairlight

2

Juliette Petro

The Radish

3

Maddy Natter

Ally

4

Sabine Sault

Kirby Park Applause

5

Caitlin

 

Swanger

Foxhill Samson

Class 9 90cm ADULT

1

Karen Higgins

Magnum Starblaze

2

Thea Horsley

Our Congrats

3=

Madeline Sainty

Visages Valentine

3=

Mandy Stephens

Beethovens Symphony

5

Graig Watson

PPP Vive Le Mop

Class 10 1.0m JUNIOR (under 18)

1

Emma Galea

Romatal Colours

2

Lucy Locke

Dori

3

Lucy Locke

Diamont

4

Sabine Sault

Kirby Park Applause

5

Lauren Routledge

Branson MVNZ

Class 10 1.00m Adult

1

Asarri McPhee

Sterntaler Lovestory

2

Rebecca Nicholls

Diamond B Carino

3

Michelle Spitiri

Araluen Gold

4

Andrew Inglis

Nick

5

Stephanie Fisher

Layland

Class 11 1.05-1.10m OPEN (Unofficial)

1

Monet Stevenson

Greengrove Indeed

2

Lucy Locke

Dora

3

Tess McInerney

Quintation

4

Jane Hemingway-Mohr

Victoria D'Ivraie

5

Clara Palm

Expression
View Comments